It's not uncommon for homeowners to shy away from grand remodels. From issues with your items arriving on time, hiccups in communication with your electrician or contractor, and just overall poor luck when it comes to certain project expectations, home renovations present a plethora of problems that can lead to a remodel taking much longer than anticipated.
That's why we spoke with Laura Badall, the head of supply chain for Block Renovation. Badall is an industry leader of end-to-end renovation platforms and an expert at navigating the current shipping landscape. If you need help mapping out the most efficient project timeline for your reno, she has five expert tips that could help you stay on track. Here's what you need to know.
Measure twice, cut once
Badall offers the age-old advice of "measure twice, cut once." Aside from rushing measurements or sawing the wrong cut for your wood or tile, this mantra reminds us that you should double-check every aspect of your reno! Badall said, "This goes without saying, but double-check quantities, measurements, and availability of everything you need for your order."
A simple kitchen renovation can come to a complete halt after the wrong order of tile ships to your home. Between costs to return the item, waiting for the next shipment, and rescheduling time for additional labor to help place the product when it arrives, your reno can quickly enter a week-long freeze. So, double-check every step of your renovation to ensure it goes as smoothly as possible.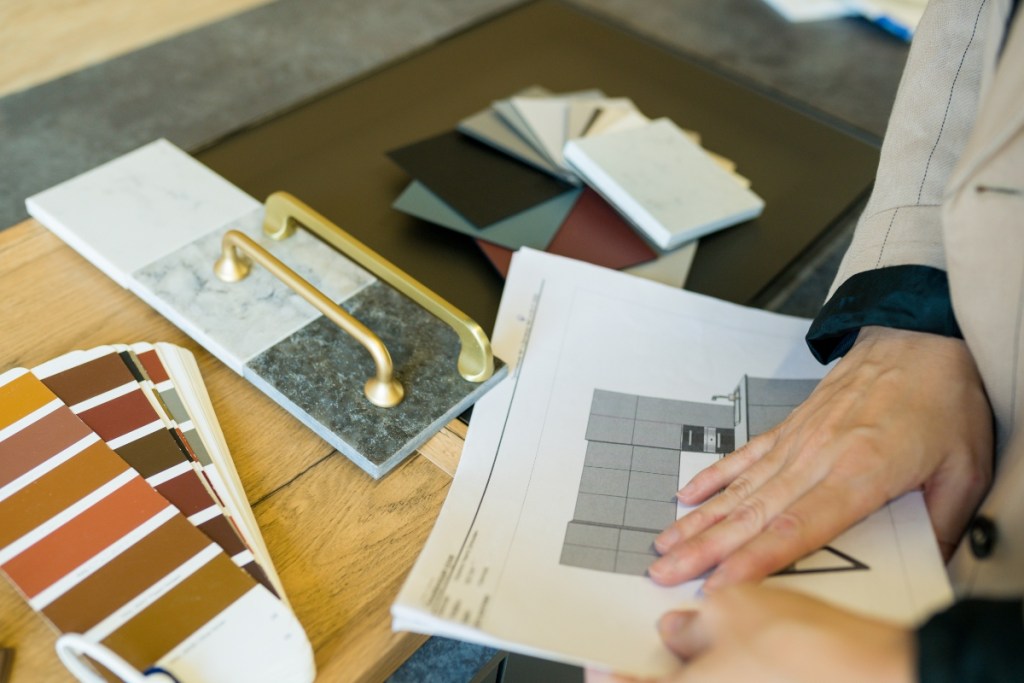 Build in some padding
"It's always smart to build in some padding around your schedule to accommodate for bumps in the road," stated Badall. "Rule 1 of renovating is to expect the unexpected." Consider taking into account that problems will arise, and set aside additional time just in case. Whether you open up a wall to find mold damage, your light fixtures get lost in transit, or your countertop arrives with a large crack down the middle, mistakes happen.
Badall told us, "There's no way of knowing what conditions you'll be faced with." So, it's best to be overprepared and ready with an alternative plan when and if issues arise.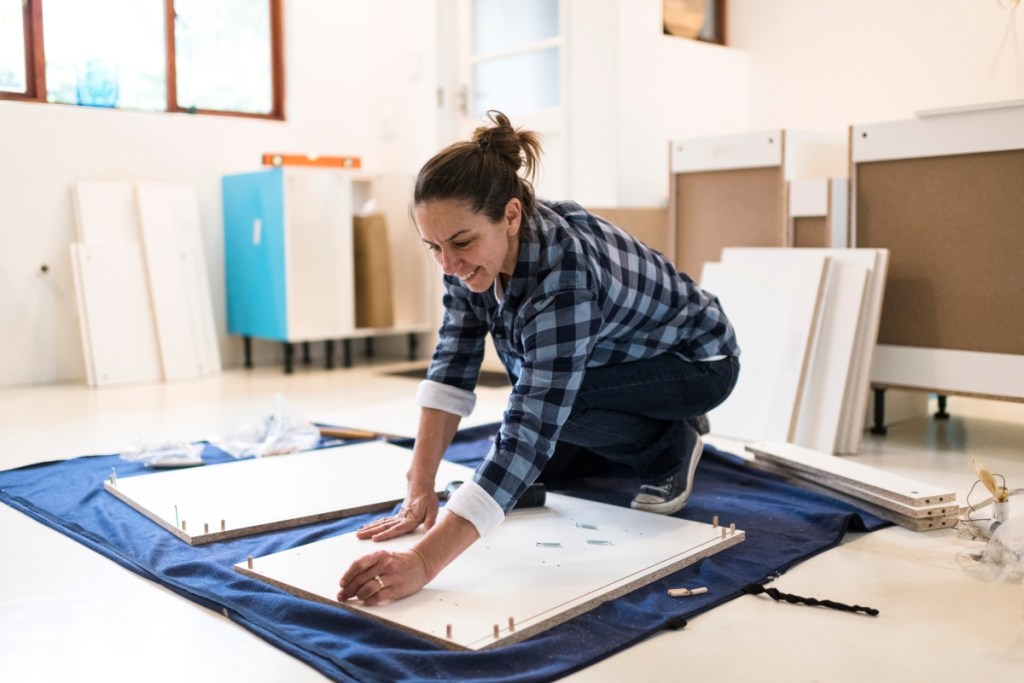 Order things as early as you can
Shipping delays are a frequent issue that many homeowners face when undergoing a reno. Badall told us that it's one of the main reasons kitchen and bathroom renovations last, on average, a little over 20 weeks. Therefore, homeowners trying to keep a renovation on track should order their items and materials as early as possible.
"We've all experienced the strained global supply chain over the past few years," said Badall. "Order things as early as possible so that your renovation isn't held up waiting for materials to arrive." The last thing you want is to be forced to reschedule your appointments with your contractors, electricians, plumbers, etc. Not only is that a stressful task, but it could mean longer wait times to get the right people in for the job. It could also require additional cancellation fees.
While getting your supplies beforehand is rough and requires storage space, you can rest assured that once the project begins, there won't be any shipping delays holding you back!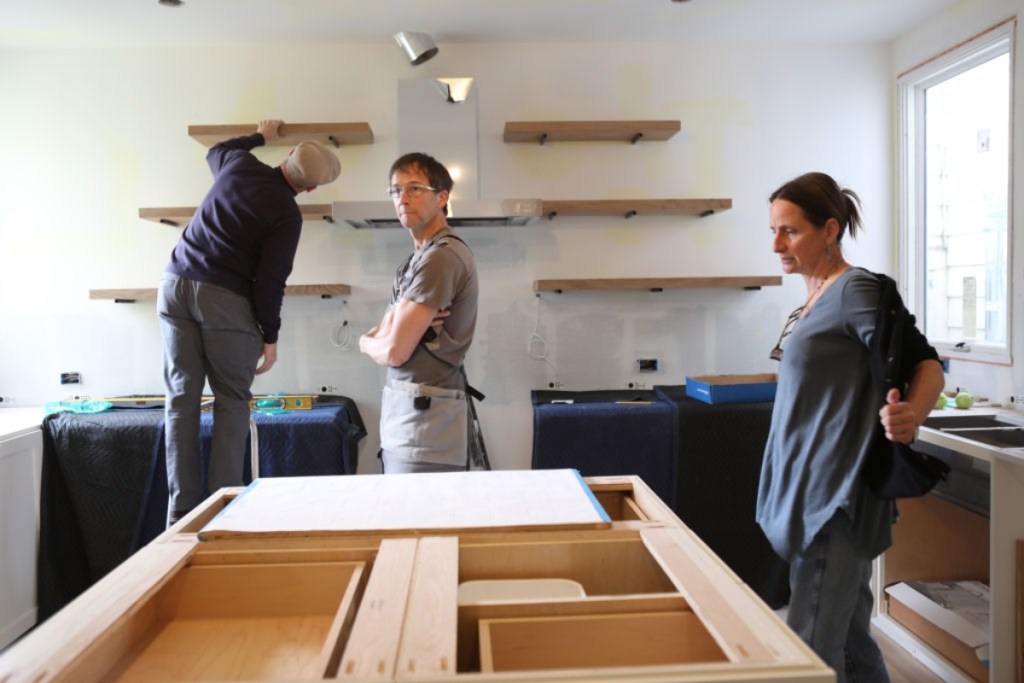 Set milestone goals
You want to keep your project moving when tackling a remodel. And one way to limit unnecessary pauses is to set milestone goals. When planning out your renovation, find natural stopping points where you can evaluate and prepare for the next task. For example, let's say you just finished the plumbing in your bathroom. Pause before you begin putting in the new tile to ensure you're caught up on everything with the project and that you haven't forgotten anything or that you don't need additional planning or rerouting.
Badall also suggested being prepared to spring into action should plans change. What do you do "about the nightmare scenario where your contractor stops showing up halfway through a build?" Badall said, "It may be hard to negotiate on your own, but if possible, figuring out a way to pay at different phases of the project can help it move along."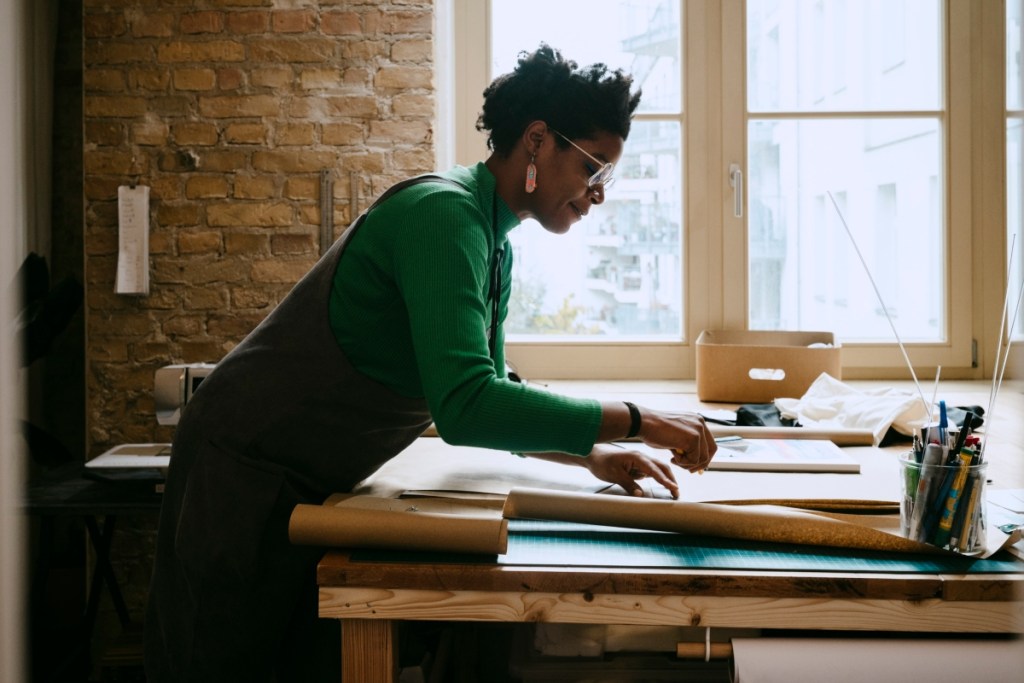 Find a communicative contractor
"Having an open line of communication between you and your contractor goes a long way in having a smooth renovation," stated Badall. "Make sure that you find a contractor who is communicative, will openly share any bumps in the road, and will work with you to solve any problems. The last thing you want is finding out about a potential delay too late." This means you may need to put more attention into finding the right person for the job. Take time before your renovation to ensure you find a contractor compatible with your needs and willing to cooperate with you as you begin initiating the remodel.
That's why Laura Badall encourages homeowners to follow these five tips to ensure they are prepared every step of the way. Whether you're planning a reno, considering a fresh remodel, or are already involved in a project, this expert advice can help you save time and headaches.
Editors' Recommendations