If you're thinking about updating one or more of your home's bathrooms, changing out the tiles is one way to transform the space and make it feel more updated. Whether you're replacing old vinyl flooring or replacing an outdated tile with a new one, there are some stunning bathroom tile trends to choose from. They add just enough pattern and character to turn a boring bathroom into a spa-like oasis that you'll never want to leave.
Replacing tile can get expensive, especially if you have a larger bathroom to remodel, so if you have the interest to tile it yourself, that's your best option. Fortunately, there are YouTube videos that can help walk you through the process. You can rent or borrow a tile cutter and other materials at your local hardware store. If you aren't up for doing the work yourself, make sure you get quotes from several professionals and take time to run references so you know the job will be done right.
What tile trends are popular for 2022?
There are several trends that are standing out from the crowd this year, said Elizabeth Rees, the founder of Milwaukee-based Chasing Paper. Terrazzo has made a huge comeback recently and looks like it's here to stay. "This unique stone design gives you the opportunity to incorporate multiple colors in one tile to create a big impact for a floor, while allowing you to tie together multiple colors throughout the rest of the space," Rees explained.
Another favorite is starburst tile. "Geometric lines and shapes are a tried-and-true favorite that will never go out of style. Whether it is used for a backsplash or the floor, this pattern allows you to incorporate a print without overwhelming the space," Rees added. Finally, black-and-white checkered tile can offer a "neutral yet bold pattern" to any bathroom floor. It's a classic color combination that will never go out of style, and it "is an easy way to add personality to a space," Rees said.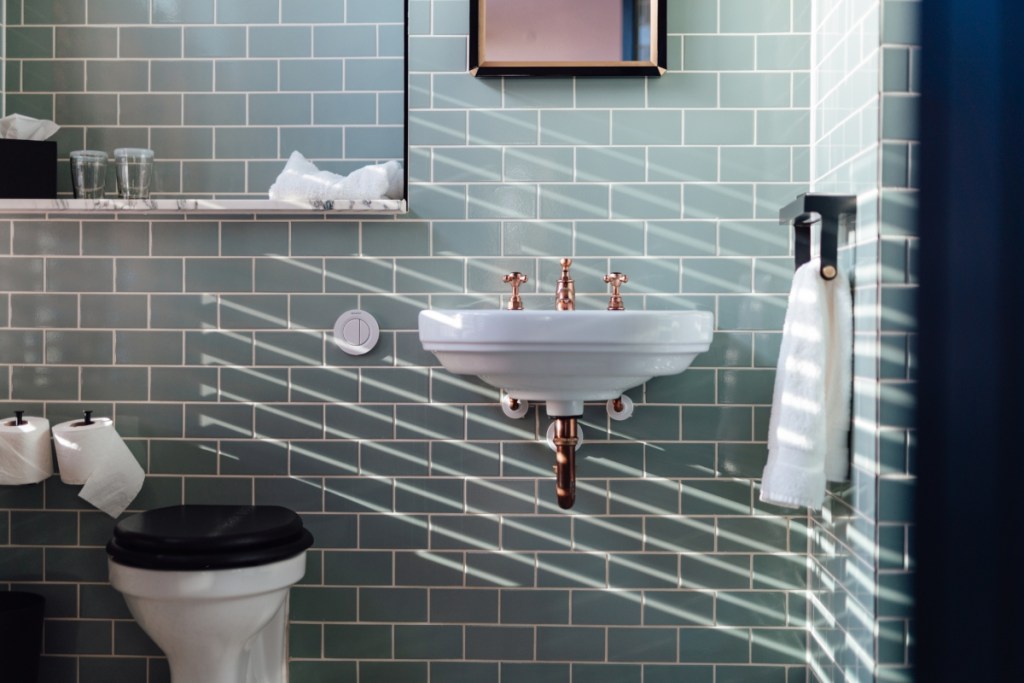 What else is important when selecting bathroom flooring?
Choosing the right grout color is also an important decision when picking floor tile. "The use of contrasting grout brings the square tiles to life, emphasizing their graphic character in a way that recalls graph paper," said Saloni Ingle, an interior design architect at Nitido Design. "It's a modern take on an old-school look that works especially well for small bathroom tile ideas."
While contrasting grout is becoming popular, you can also match the grout with your tile for a clean, simple look, and it's "especially effective in gray bathroom ideas because the pale grouting sticks out less," Ingle said.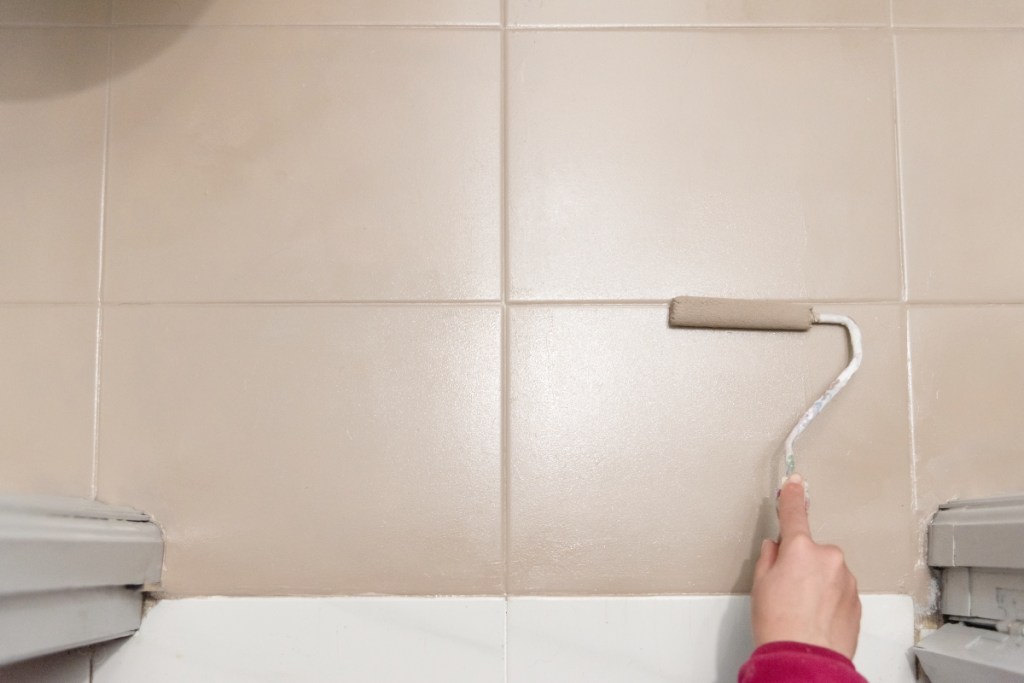 What other trends are hot for bathroom tile?
Tile isn't just for the floor anymore. You can use tiles to cover your bathroom tub, sink, and shower chair, as well as the walls. "Add white square tiles that run from the floor to the sink and tub," Ingle explained. "Curved tiles take it to the next level, giving the fixtures a silky smooth and hefty appearance."
For added character and texture, Ingle said you could also stack tile to "generate depth and aesthetic intrigue. Designers are increasingly stacking rectangular tiles in a grid, frequently utilizing unexpected hues."
If you're renting or don't see your current home as your forever home, peel-and-stick tile may be a good option for you. "Most rentals offer a standard, boring, or dated tile look in bathrooms and kitchens, and peel-and-stick tile has really changed the game for renters," Rees said. "With its removable nature, peel-and-stick tile allows renters and commitment-phobes to experiment with color and tile patterns that reflect their unique aesthetic."
The best part about bathroom tile is the ability to experiment with patterns and colors in a relatively small space. Tile also stands up great to all the elements a bathroom brings, including water, steam, and mold. Pair the tile with a fluffy bathroom rug so your feet stay warm and cozy while you're getting ready for work or unwinding after a long day.
Bathroom tile can completely transform the aesthetic of any bathroom, and using some or all of the ideas above will have guests jealous of your bathroom every time they use it. It's also a good investment: Bathrooms are one of the rooms that sell a home, so even if it costs you now to install new tile, you'll get that and more back when you decide it's time to sell.
Editors' Recommendations