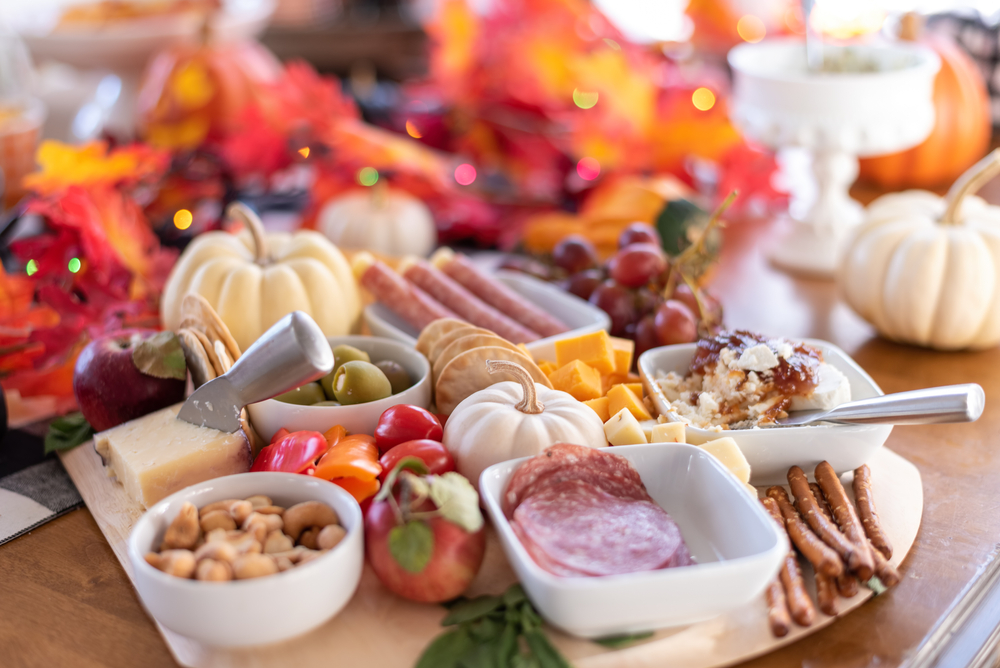 There's no denying that hosting Thanksgiving dinner is a big feat to accomplish. From buying all the food to preparing the meal and setting the table, some people begin planning weeks in advance.
If you're spending all that time making a delicious meal, you don't want your guests to fill up on appetizers and leave no room for the turkey (and everything that comes with it). These seven delicious Thanksgiving appetizers are both tasty and light, so no one spoils their holiday dinner filling up beforehand.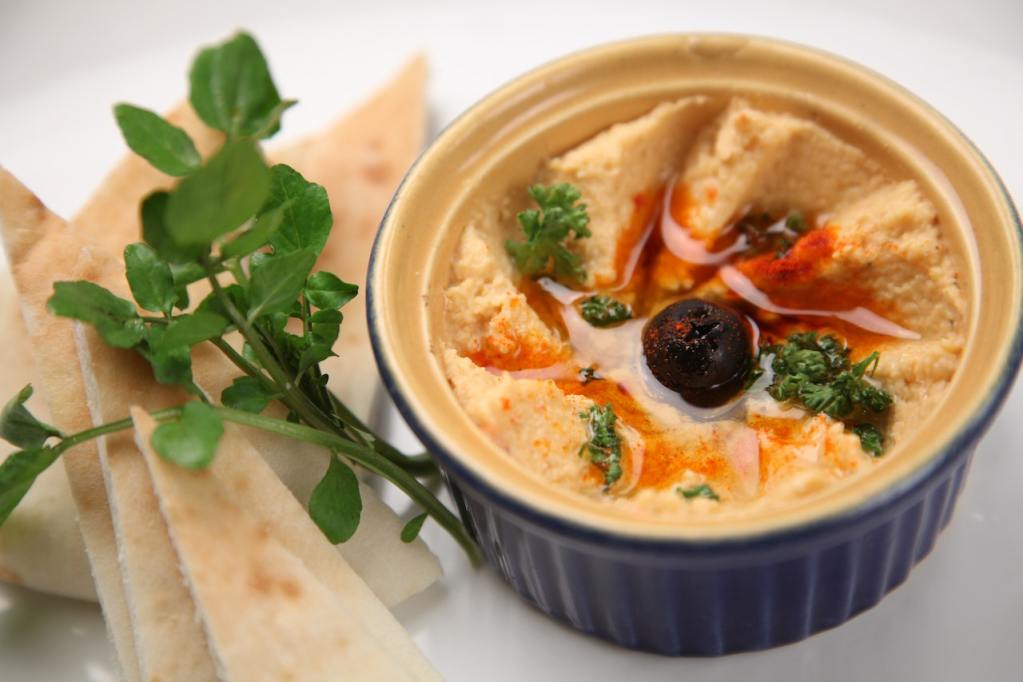 Savory Thanksgiving appetizers
This spin on the traditional jalapeno cream cheese dip combines some fall flavors with the classic ones. Start with simple cranberry jalapeno salsa that's tangy, sweet, and spicy, and spread it on top of a layer of whipped cream cheese for a smooth and creamy combination. Then, serve this dip with chips or crackers and your guests will love how light and flavorful it is.
Sneak in some nutritious garden veggies for your guests to snack on prior to the big meal by preparing these simple but deliciously savory little bites. The salty prosciutto and crisp roasted Brussels sprouts complement one another wonderfully for a satisfying pre-dinner nibble.
Another fall twist on a classic appetizer, this savory pumpkin hummus combines the traditional chickpea-based spread with pumpkin puree for a distinctly autumnal flavor. It's spiced up with tahini, cumin, and cayenne pepper to satisfy your guests' savory cravings. Serve this hummus alongside crackers, pita strips, or even veggies for a variety of dipping options.
A creamy and indulgent cheese dish, baked brie is the quintessential Thanksgiving appetizer for several reasons. Its rich, gooey interior, encased in a flaky pastry crust, embodies the warmth and comfort associated with this holiday. The contrast of the crispy exterior and the luscious, melted cheese creates a delightful textural harmony.
Moreover, Baked Brie offers versatility in flavor combinations, allowing you to customize it with various toppings like cranberry sauce, honey, nuts, or herbs, catering to diverse palates. Its communal nature encourages sharing and fosters a sense of togetherness around your Thanksgiving table. This timeless classic effortlessly bridges tradition and modernity, making it the perfect prelude to a memorable feast.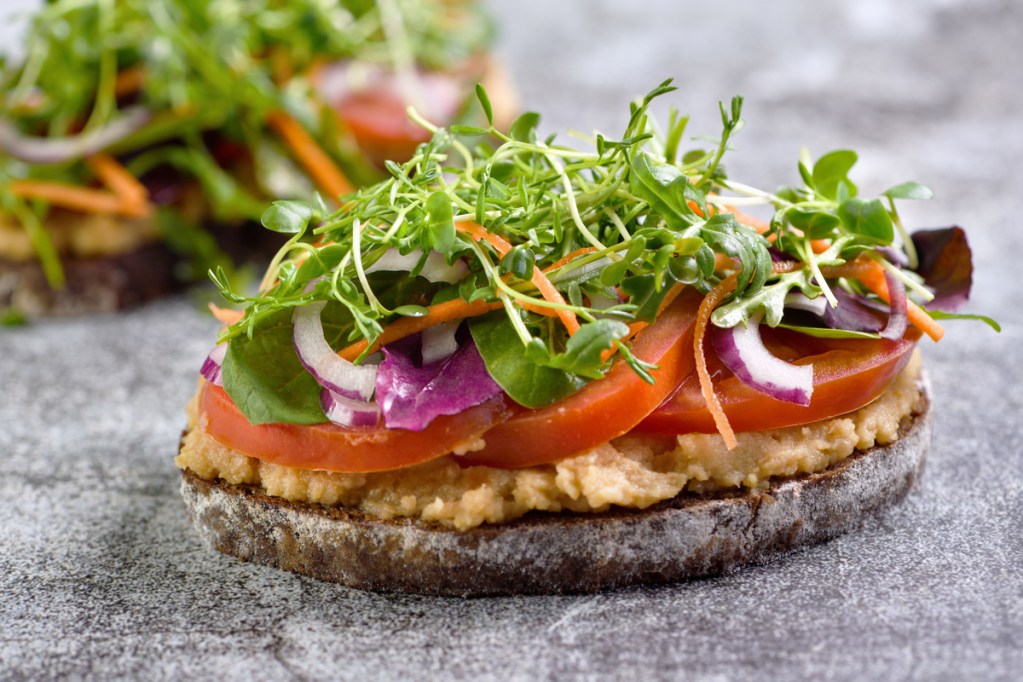 Sweet Thanksgiving starters
The combination of crisp pastry, tart cranberries, as well as the salty, creamy goodness of brie make these little bites an appetizer your guests will swoon over. Not only are they delicious and satisfying, but they're easy to pop into your mouth and the red cranberries add a pop of color to your presentation.
This quick and tasty sweet spread combines the nutty goodness of pecans and the sweet sugary taste of figs to make a delectably sweet fall appetizer. You can serve the spread on cheese slices or layer it on top of cream cheese with crackers. It's a versatile sweet condiment that you can even add on top of ice cream for dessert.
A simple but effective pre-dinner treat, apple chips satisfy those cravings for something both sweet and crunchy. They're super simple to prepare since you only need to make thin apple slices, coat them with cinnamon and sugar, and throw them in the oven. You can serve these sweet little crisps on their own, alongside a fruit salsa, or with a sweet cream cheese dip to complement them.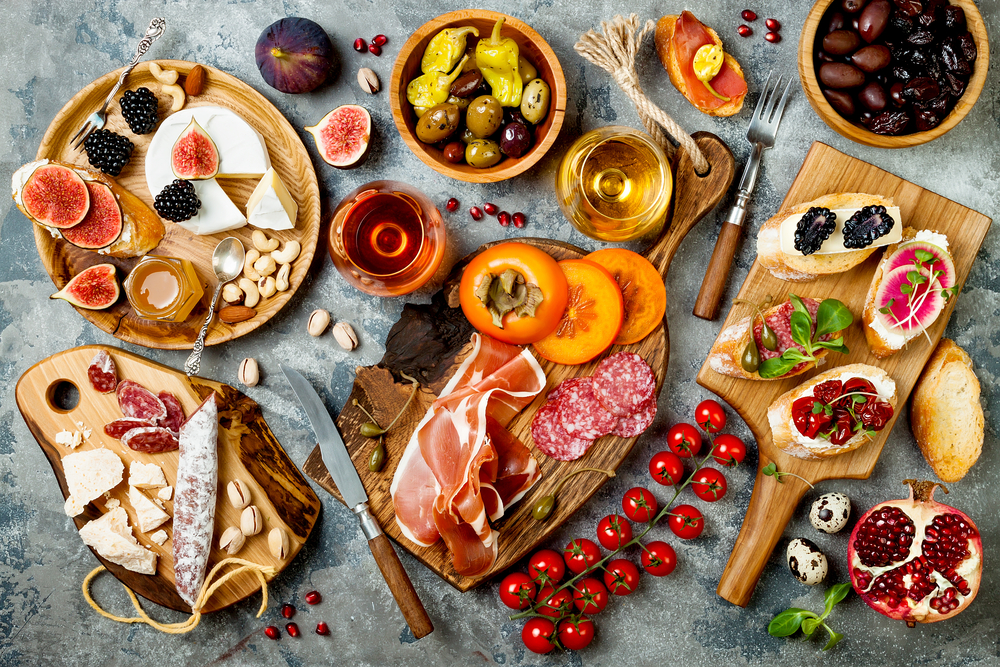 Tips to ensure guests don't fill up on Thanksgiving appetizers
While these appetizers will keep your guests satisfied while you finish up those last touches on your big Thanksgiving dinner, you don't want to outdo the dinner itself. Here are some tips to make sure your guests stay hungry for the main event.
Prepare appetizers in small portions
Instead of putting out a whole item where guests cut their own pieces, prepare your appetizers in single-serving portions. Cut them into bite sizes, serve them in small cups, or stick small pieces with toothpicks.
Put out one appetizer at a time
If you put out multiple appetizers, guests will pile them up on their plates as they try to get a taste of everything. Put out only one of your appetizers, and then bring out the next one once the first appetizer is gone.
Put out small plates
Don't keep large dinner plates available at the appetizer table. Instead, serve appetizers with small plates or napkins so guests take fewer pieces at a time and eat the appetizers more slowly.
Have beverages available
Eating appetizers is a social event, making everyone a little more comfortable. Sometimes people just like to have something to do with their hands, so be sure to serve cocktails or soda, so your guests can sip on their drink to keep themselves busy.
Thanksgiving dinner is a wonderful time of togetherness and enjoyment. Delicious turkey, tender roasts, and luxurious Thanksgiving desserts make for a day of indulging in the best comfort foods. Since the meal is so involved, you may need to buy yourself a bit more time to finish up cooking. With the appetizers on our list, your guests will be satisfied but not too full to enjoy the meal you've worked so hard to prepare.
Editors' Recommendations