Thanksgiving will be here before you know it! If you are anything like us, you're already daydreaming about the design of your dining room table for the big meal, and why not? You may finally be hosting friends and family again after two years, so it's as good a time as any to go all out. There are so many Thanksgiving table decor ideas online and in magazines that it can be hard to sift through all the choices to land on one that works for you. The key is to find a color palette you like, put your favorite serving pieces and linens on the table, then add additional pieces that complement them.
Whether you are going simple and minimalistic or overly decorative and festive, here are six Thanksgiving table decor ideas that will really impress your guests.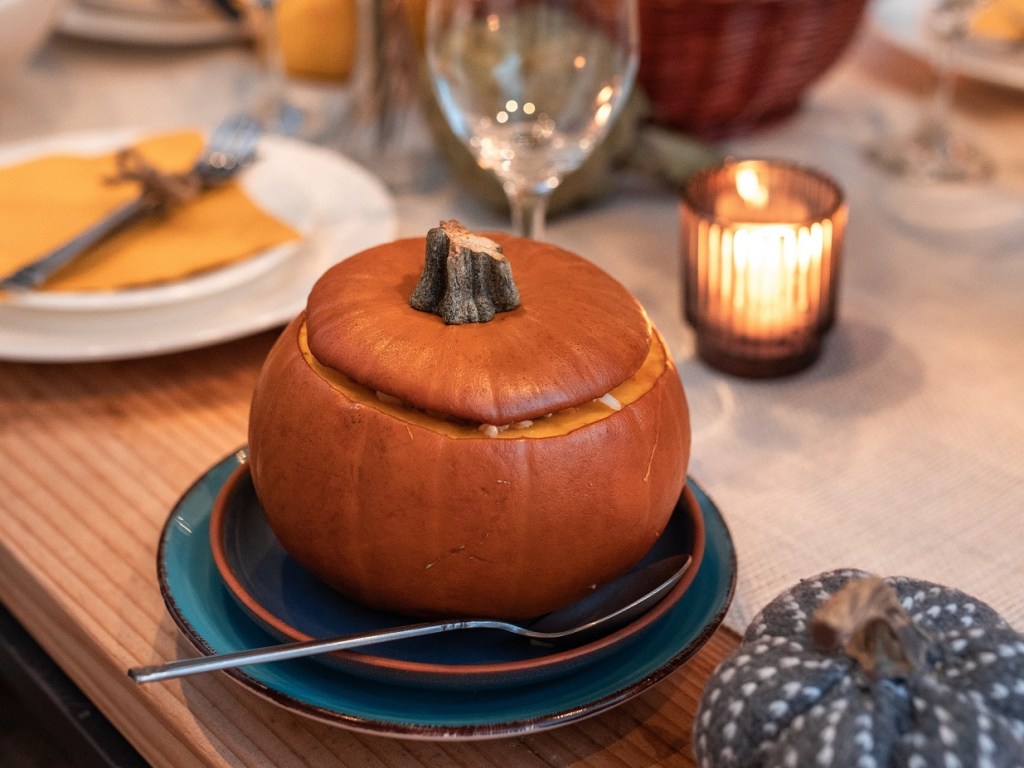 Unique serving dish ideas
If you love a more natural look, why not use what the season gives you? We love the idea of carving out squash, pumpkins, and gourds and using them as serving dishes in the middle of the table to serve squash casserole or sage dressing. You can also find small pumpkins and serve a soup course inside. For dessert, carve out a pear and serve a warm pudding. It's a cheap and easy way to use everything you're already cooking with and limit food waste.
Mismatched china
If you want a boho, vintage look this year, find dishes, glasses, and serving trays in different patterns and sizes and arrange them across the table. Set these against a more simple backdrop to prevent the space from looking too busy. Use a neutral tablecloth, tea light candles, and some branches or woven sticks to decorate the table and your guests will immediately feel at home.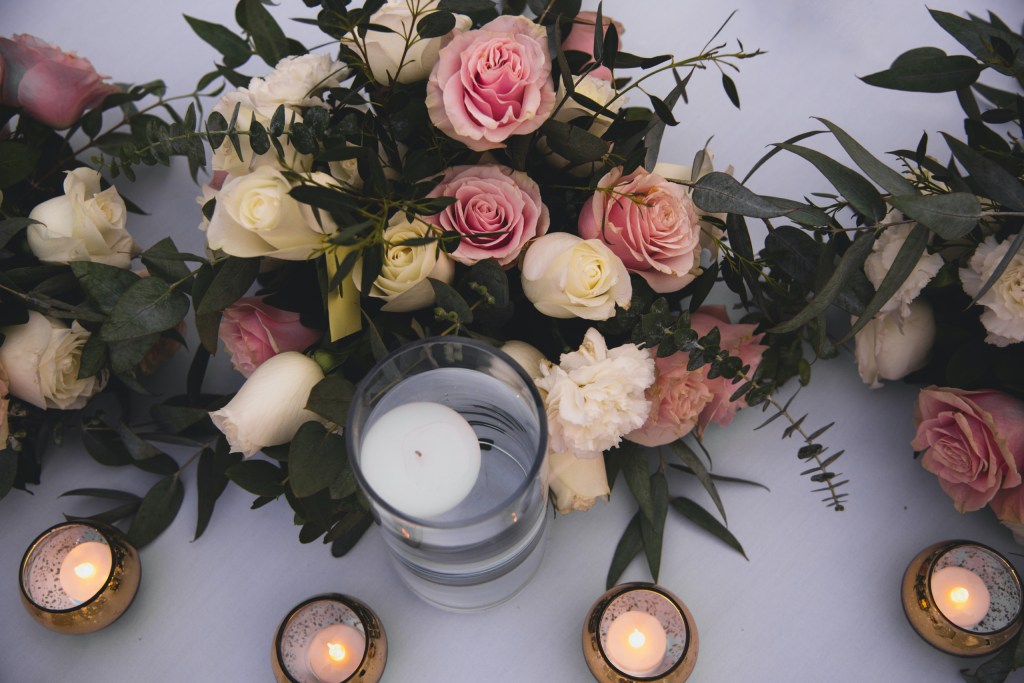 Create a dramatic centerpiece
Traditional doesn't have to be boring. Make a grand centerpiece out of seasonal flowers and bring in earthy tones with moss, sage, and pussy willows interweaved between dramatic candelabras made out of metals like antique gold and brass. Find black candles and offset some of these darker tones with light-colored place cards and an ivory table runner to balance the lights and darks. If you don't have the time (or interest) to make one yourself, we love this option from Williams Sonoma.
Light up the space
Muted lights bring a soft shine to your Thanksgiving meal. You can create a warm and cozy atmosphere using an array of candles in different shapes and sizes (we recommend metal holders) that will leave a gorgeous glow throughout the room. You can also thread in ivory string lights to provide even more serenity. With simpler candles, you can play up a tablecloth that has a lot of character and pattern, like this one from Pottery Barn.
Find nontraditional colors
Thanksgiving is usually about deep reds, golds, orange, and green, but it doesn't have to be. Switch up tradition a bit and place muted teal or light pink plates upon wood-slated placemats. Add in some rustic linens, small ivory pumpkins, and fruits like pomegranates, plums, pears, and cranberry branches, and you've got the ideal farmhouse feel for your Thanksgiving meal.
Lean into a monochromatic tablescape
A monochromatic look is the key to a modern, elegant Thanksgiving dinner. You can choose different types of fabric but make sure they're all in the same hue, like pale ivory or cream. This goes for your tablecloth, dishes, serving trays, glasses, and centerpiece. For the centerpiece, we love a giant bouquet of white flowers stuffed into an ivory clay pot. Finish with candles and ivory pumpkins and you've got an event to remember.
Any and all of these decor ideas would look stunning on your dining room table. Be thoughtful about the setup too, making sure all the food, drinks, and decor are accessible and visible. If you are hosting a large group, make sure there are food options like turkey and gravy at both ends of the table, and set water pitchers and wine bottles where people can easily reach them. Before you know it, the room will be filled with chatter, laughter, and a whole bunch of happy (and full) guests who won't stop talking about your brilliant design.
Editors' Recommendations