Star Wars Day. May the 4th. We know this event by many names; today is the day Star Wars lovers everywhere unite once a year to stream their favorite movies and relive their favorite moments. Luckily, Disney+ has made it even easier to spend the whole day watching Star Wars-related content – possibly the best reason to not leave the couch all day!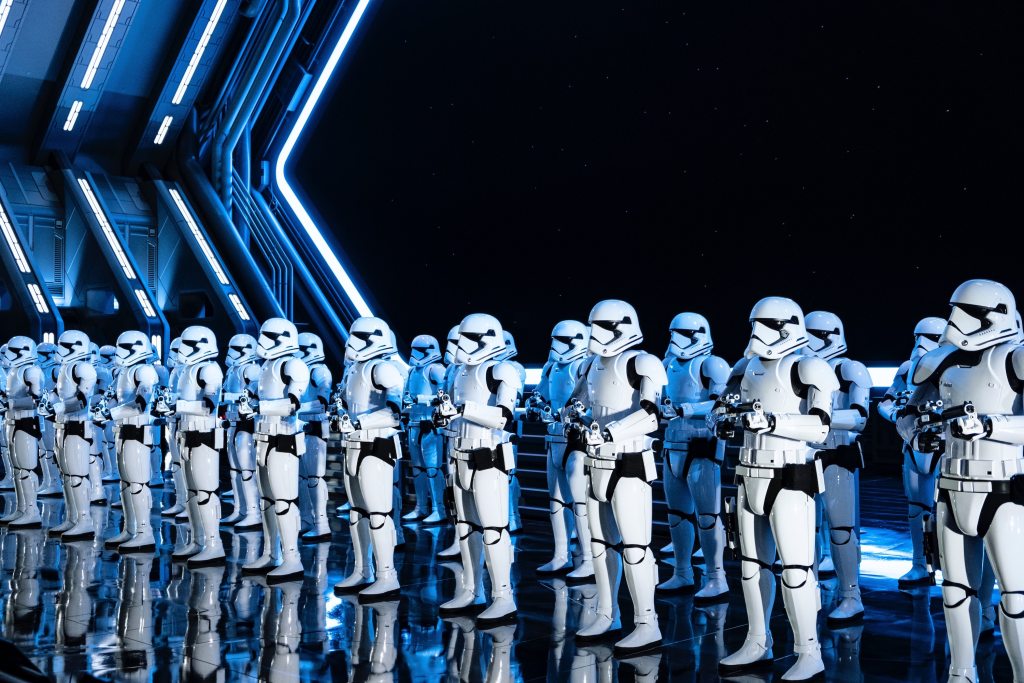 First, about the snacks…
What goes better with a movie than food? The best movie snacks will be the ones you love. After all, enjoyment of the food will increase the enjoyment of the day! Some popular snacking foods for movie/TV marathons are popcorn, chips and dip (or salsa or queso!), and baked goods. If you're throwing a big shindig, or just really want to have a low-key movie day, you can also order takeout from your favorite local restaurant! Pizza's always easy and popular.
If you're feeling particularly creative, there are Stars Wars-themed recipes you can make in preparation for the big day. After all, there's no better way to complete a viewing of the trilogies than with Princess Leia apple snacks.
What we're watching
Whether you're a die-hard fan of the original trilogy or want to show your kids the entire story from start to finish, chances are good you're going to watch at least one Star Wars movie today – and we don't blame you! But after you're settled in on your couch, snacks and drinks in hand, which trilogy will you start with? We're here to help you decide (or enable your decision to watch all nine in a row).
The prequels
There's no better way to kick off your Star Wars Day than by watching the prequel trilogy, which follows Anakin Skywalker from his early years until the moment he becomes Darth Vader. This is where it all began (well, not technically, since Episode IV was the first to air, but chronologically!).
The Phantom Menace shows us Anakin's first heroic adventures as he escapes his humble beginnings to become a Jedi apprentice.
Attack of the Clones follows the beginning of the conflict that would later found the infamous Empire, as Anakin Skywalker grapples with feelings for a young Senator and aids his friends in a galaxy-wide conflict.
Revenge of the Sith shows viewers exactly how Anakin turned to the Dark Side amid explosive space battles and daring lightsaber duels.
This trilogy is perfect for those who have never seen Star Wars, or those who want to understand how the universe established in the original trilogy came to be. These movies are silly and serious, action-packed and dramatic, and we love that there's something for everyone!
The original trilogy
The original trilogy is where many found their love for the Star Wars universe, and Star Wars Day is a great way to come together and share those memories of the first time you saw the movies on the big screen. Before you start this next round of movies, refill the popcorn and the chips, grab some more drinks, and prepare for another binge!
Star Wars: A New Hope follows Luke Skywalker as he intercepts a distress call from Rebellion leader Princess Leia and sets off on an adventure to rescue her from Darth Vader (with no idea who he is or where he really came from).
In The Empire Strikes Back , Imperial forces continue to attack the Rebels following the destruction of the Death Star, while Luke trains with Jedi Master Yoda.
Of course, who can forget the triumph of Return of the Jedi , where we watch as the Rebellion makes its move on the Empire, who had all but prepared to finish them off, and Luke finally confronts Darth Vader.
2010 releases
If you're like us, you probably flocked to theaters for the showing of the first installment of the new Star Wars trilogy, which features an all-new cast of characters, some old favorites, and action-packed scenes perfect for kids and adults alike.
In The Force Awakens, Rey travels alongside her ex-stormtrooper friend Finn to fight back against a new threat arising in the galaxy. They team up with some familiar faces along the way to find Luke Skywalker, the only one who can truly help combat the rise of the First Order.
In The Last Jedi , the battle against the First Order and Kylo Ren continues as Rey discovers shocking revelations of the past and trains to become a Jedi. Meanwhile, a daring crew of pilots set off on a mission to take down the First Order once and for all.
Star Wars: The Rise of Skywalker is (so far) the end of Rey's journey as we reach the climactic battle against the First Order. New legends are born, tensions are high, and viewers watch the final battle for the galaxy's freedom.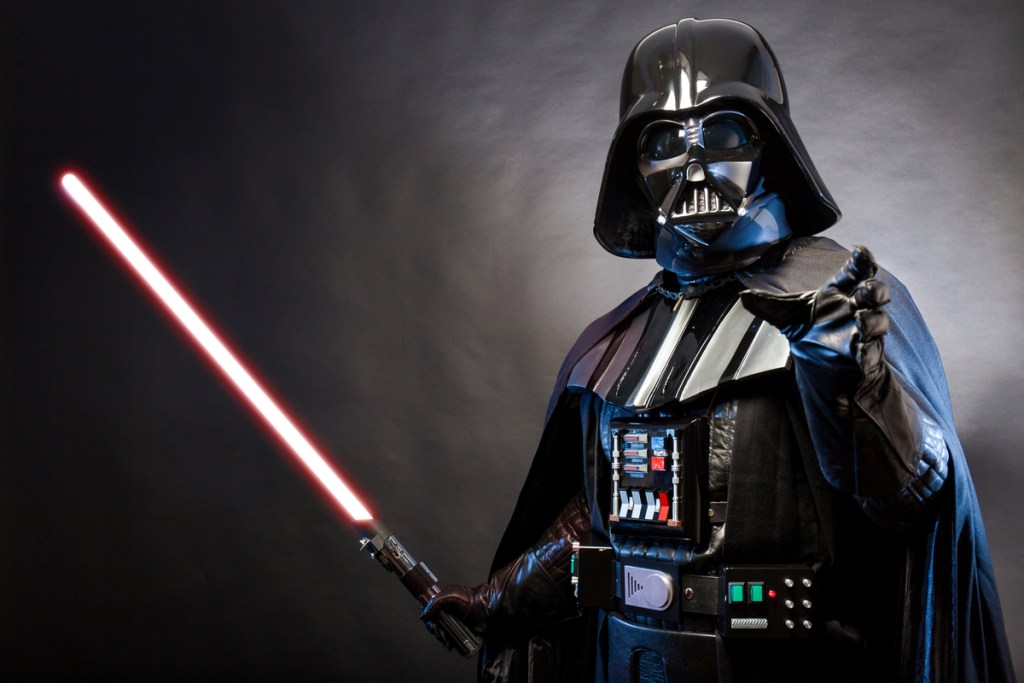 Whether you've never seen a Star Wars film before, or are eager to binge all nine, Disney+ has all the titles you need to celebrate May 4th with your favorite stories and characters. Put together some snacks and serve up a great time with your friends and family!
Editors' Recommendations