Fall is such a great time to entertain. It's no longer hot and sticky, and even unseasonably warm days eventually give way to cooler evenings. The crisp air, colorful foliage, and cooler temperatures open up new opportunities for entertaining — both indoors and out, so you can gather, socialize, and entertain all through the season.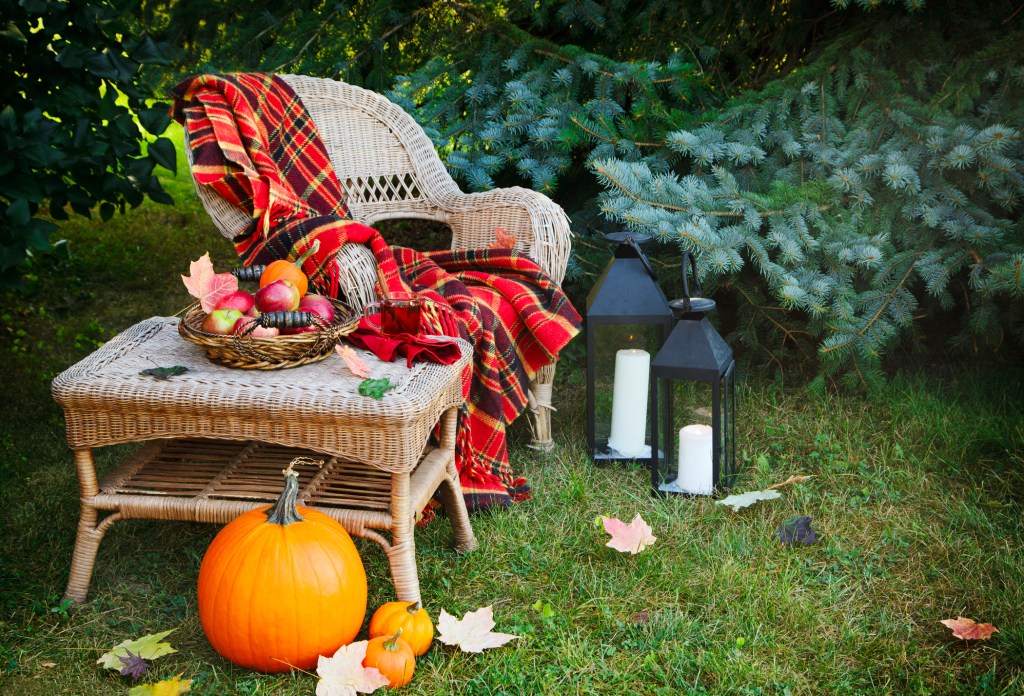 Get your home ready for a cozy outdoor gathering this fall
In terms of decor, you can't get a better backdrop than the brilliant hues of autumn leaves. However, as the season progresses, the foliage might need a little maintenance. Once the leaves begin to fall, use a leaf blower to blow them off your deck or patio. In terms of other housekeeping duties, check your outdoor lighting to make sure all bulbs are working. If you prefer softer light, consider adding tiki torches or lanterns around the perimeter of your party zone.
Next, set up relaxed seating to encourage socializing. If you have a fire pit, plan on using it — your guests will definitely request it. Not only is it a great way to warm up a chilly autumn evening, but it's also a prime spot for positioning lounge chairs and accent tables to spark leisurely conversation among your guests. Not to mention, who doesn't love making s'mores!
Outdoor throw pillows will keep everyone cozy, and they give you an opportunity to add some autumn colors, too. Switch up the expected palette of orange and brown for shades of pine green and cranberry red. Hold blankets in a storage bin near the seating area so people can wrap themselves up when the temperature dips.
A DIY centerpiece can become the focal point of your event, especially if it's filled with trimmings from your own garden. You can create something truly stunning using nothing more than a clear glass vessel and an assortment of pine cones, fallen leaves, autumn blossoms, and other seasonal finds from your own backyard. Then, finish off the table with large candles, and protect them from the autumn breeze with candleholders.
As an extra precaution, place packets of antibacterial hand wipes or a bottle or two of hand sanitizer dispensers near the refreshments. Avoid bowls of chips and other snacks which require sharing with other guests. Instead, opt for individual snacks set up on trays. Autumn leads right into flu season, so practice good sanitary practices and keep everyone at the party healthy and happy.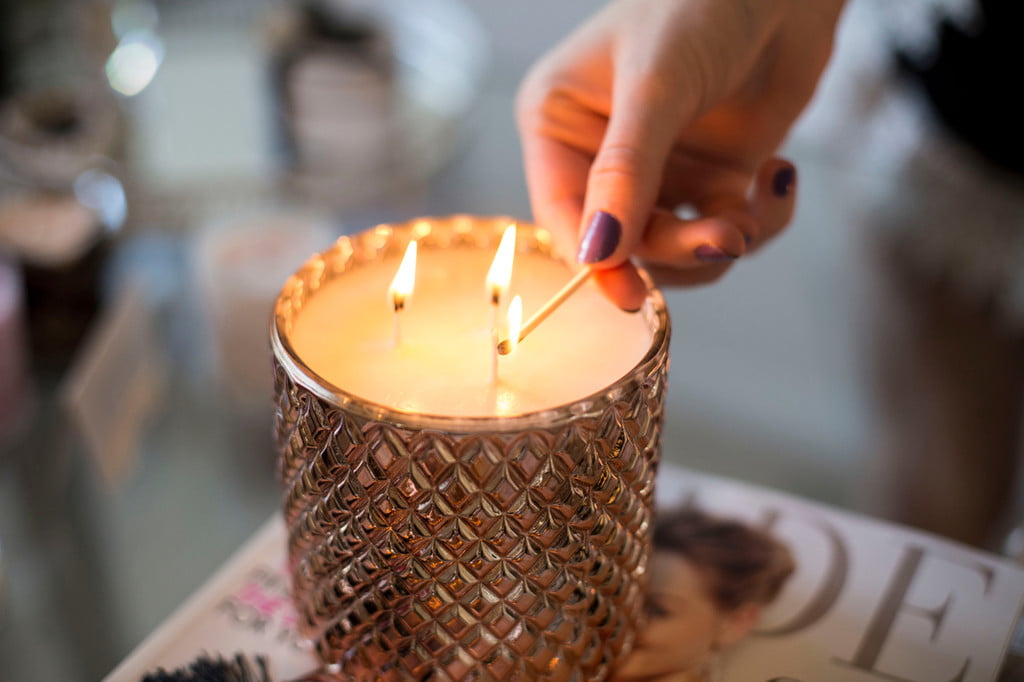 Indoor entertaining ideas
Sometimes, the weather isn't cooperative enough for an outdoor bash. Don't fret — you can be just as creative when bringing the party indoors.
Before the party, give your entertaining spaces a good cleaning, making sure the powder room, kitchen, dining room, and lounge areas are freshly swept, vacuumed, dusted, and wiped down. Tidy up the clutter and take advantage of storage items like consoles or ottomans to pack away the things you won't need during your event.
Since some guests might be wearing a light jacket or sweater, ensure your hallway coat closet is presentable and that you have an ample number of available hangers. If you're using a bedroom to pile jackets and purses, be sure the bed is made and the room is neat and tidy.
Spread out your seating area so your guests aren't right on top of each other. While there's room to mill about outside, there's only so far your guests can wander within your home without being rude. With multiple entertaining areas, your guests can feel free to get away from the hustle and bustle of the main living room in favor of a more intimate setting. Always be sure that you have more seating than you have guests — you never know who might show up with an unplanned 'plus one.'
Fragrance can set the right mood, so whether you opt for scented candles, reed diffusers, or simmer potpourri on the stovetop, fill the house with a seasonally appropriate scent.
Bring the outdoors in when it comes to your centerpieces and other decorative elements. Grab flowers and leaves from your own yard, or visit your local nursery for more options. Don't forget that pumpkins and gourds will be out in full force, so add a few to the space. It isn't really a fall theme without them.
Last but not least, keep pump dispensers of hand sanitizer at the ready, particularly near the bar area or wherever food is being served.
The fall conjures up a sense of family, community, and, of course, coziness. Whether you decide to host an outdoor or an indoor event, you'll find autumn gatherings are some of the best of the year. With these tips at the ready, your party is sure to be a hit.
Editors' Recommendations