With the holidays rapidly approaching and the COVID-19 pandemic still in full swing, you may start wondering about your Thanksgiving plans. You're certainly not alone if you've been asking yourself, "Should I host Thanksgiving this year?"
If you plan to host a Thanksgiving celebration, it's important to be prepared for safe gathering, updated guidelines, and changing plans. We've got everything you need to know about hosting Thanksgiving during COVID-19 so you can enjoy the holiday with your loved ones while staying safe.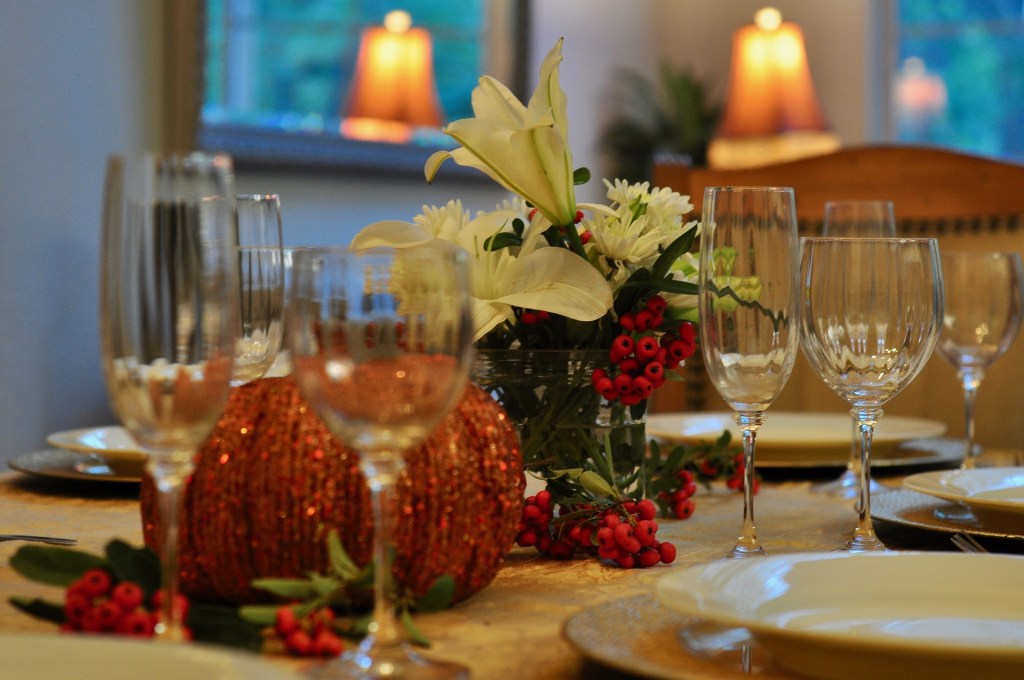 CDC guidelines for holiday gatherings
Since COVID-19 is an ever-changing situation, it's a good idea to keep current with the CDC's guidelines for holiday gatherings in the weeks leading up to Thanksgiving. Give particular attention to travel guidelines, indoor gathering guidelines, and guidelines for unvaccinated individuals if this applies to anyone that will be attending your Thanksgiving gathering.
Travel guidelines
The CDC recommends being fully vaccinated prior to traveling, and they also recommend wearing a mask during transit if you are traveling with people who are not in your household. Masks are required on public transportation vehicles, such as planes, trains, buses, as well as in indoor transportation hubs.
You tested positive for COVID
You had close contact with someone who tested positive for COVID
You are feeling sick or showing symptoms of COVID
Large or indoor gathering guidelines
The CDC recommends forgoing large or indoor gatherings for the holidays, but wearing a mask if you do gather indoors or in large groups.
Guidelines for unvaccinated individuals
It's recommended that unvaccinated individuals wear masks in any public place or at any indoor gathering where individuals are present that are not in your household.
What are the safest options for holiday celebrations?
Virtual celebrations
The safest option available for celebrating the holidays is a virtual gathering. Consider contactless food delivery to your loved ones and meeting on video chat to eat a meal together and celebrate the holiday.
Outdoor gatherings
In an outdoor space, ventilation makes it safer to gather. Masks are generally not required or recommended for outdoor gatherings so your guests will be much more comfortable. If the weather in your region permits, an outdoor holiday gathering may be the ticket to a safe and successful celebration.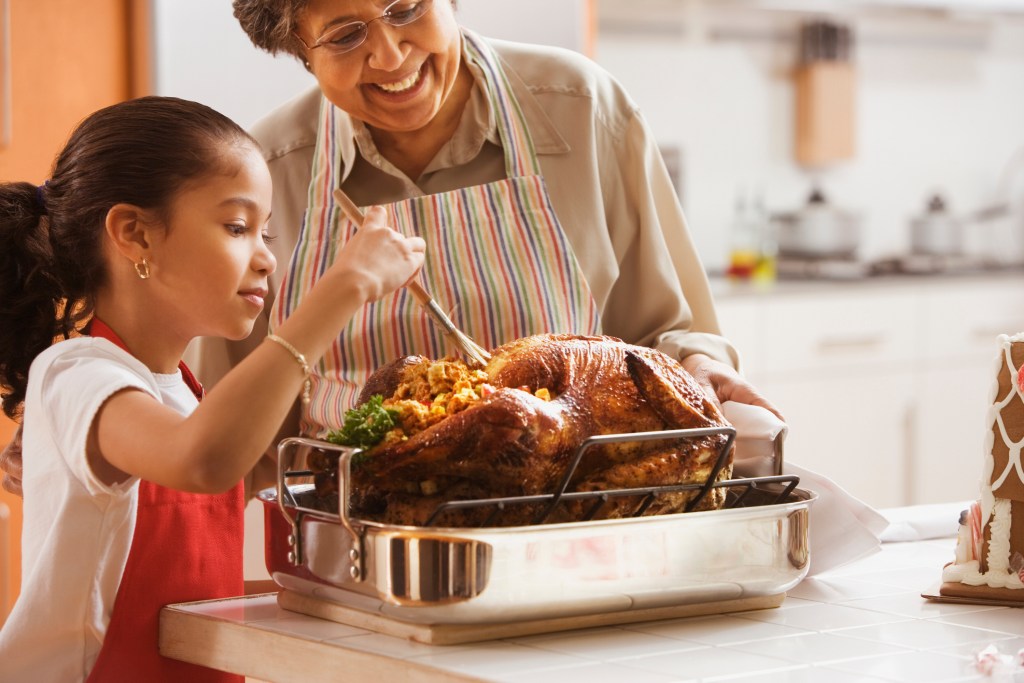 Precautions for hosting Thanksgiving indoors
If you do decide to host an indoor gathering to celebrate Thanksgiving this year, be sure you are taking precautions to protect yourself and your guests.
Keep the gathering small
Large indoor gatherings risk the rapid spread of COVID-19, so be sure to keep your gathering small enough for people to social distance in the indoor space.
Set up your space to allow for social distancing
To allow and encourage social distancing, it's a good idea to assign seating at the dinner table. You can group together people in the same households and then adequately space the chairs of individuals who do not share households.
Take safety precautions while preparing food
As you prepare that delicious Thanksgiving meal, be sure you are taking every precaution you can to keep your guests safe.
Wear a mask while you're preparing food
Wash your hands often during the preparation and cooking process
Sanitize preparation and cooking surfaces often

Open windows or doors during the gathering
Indoor gatherings should be held in a space that can be ventilated to minimize the spread of germs. Open your doors or windows during your gathering to allow fresh air to cycle into the room.
Wear masks indoors when not eating
It's recommended that individuals gathering indoors wear masks. Of course, when your guests are eating they won't be able to wear a mask, but encourage the wearing of face coverings before and after dinner is being served.
Prepare for safe serving practices
One considerable risk of spreading germs during dinner is the fact that people are using all of the same serving utensils. Consider serving people yourself or designating one individual to serve each dish to your guests.
Be sure any appetizers and drinks are being served safely as well. You can opt for single-serve items like canned and bottled drinks, bite-sized appetizers, or pre-packaged individual items.
Have discussions with guests beforehand
Make sure your guests are aware of the precautions you're taking for your Thanksgiving gathering so they can be prepared to comply with any restrictions or expectations. This will also put your guests at ease knowing you're taking the risks seriously and addressing them appropriately.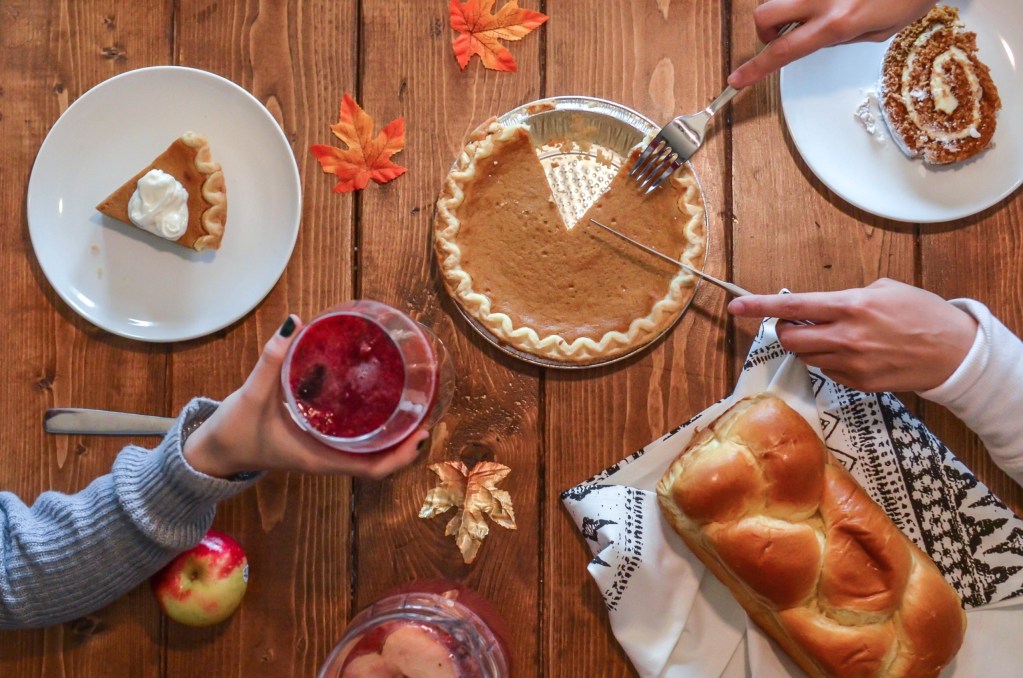 Should I host Thanksgiving this year?
Deciding whether you should host Thanksgiving can be a challenge, but if you can do it safely with the precautions we've discussed, your Thanksgiving gathering should be fairly safe.
When you shouldn't host a Thanksgiving gathering
Your indoor space isn't conducive to social distancing
Your indoor space isn't well-ventilated
You're feeling sick or have COVID symptoms
Celebrating holidays together is a wonderful tradition, and COVID-19 has certainly kept people apart for longer than we would have wanted. If you're considering hosting Thanksgiving this year and getting back into the swing of gathering together, be sure you're taking appropriate precautions so you and your guests are comfortable and can enjoy each other's company safely.
Editors' Recommendations