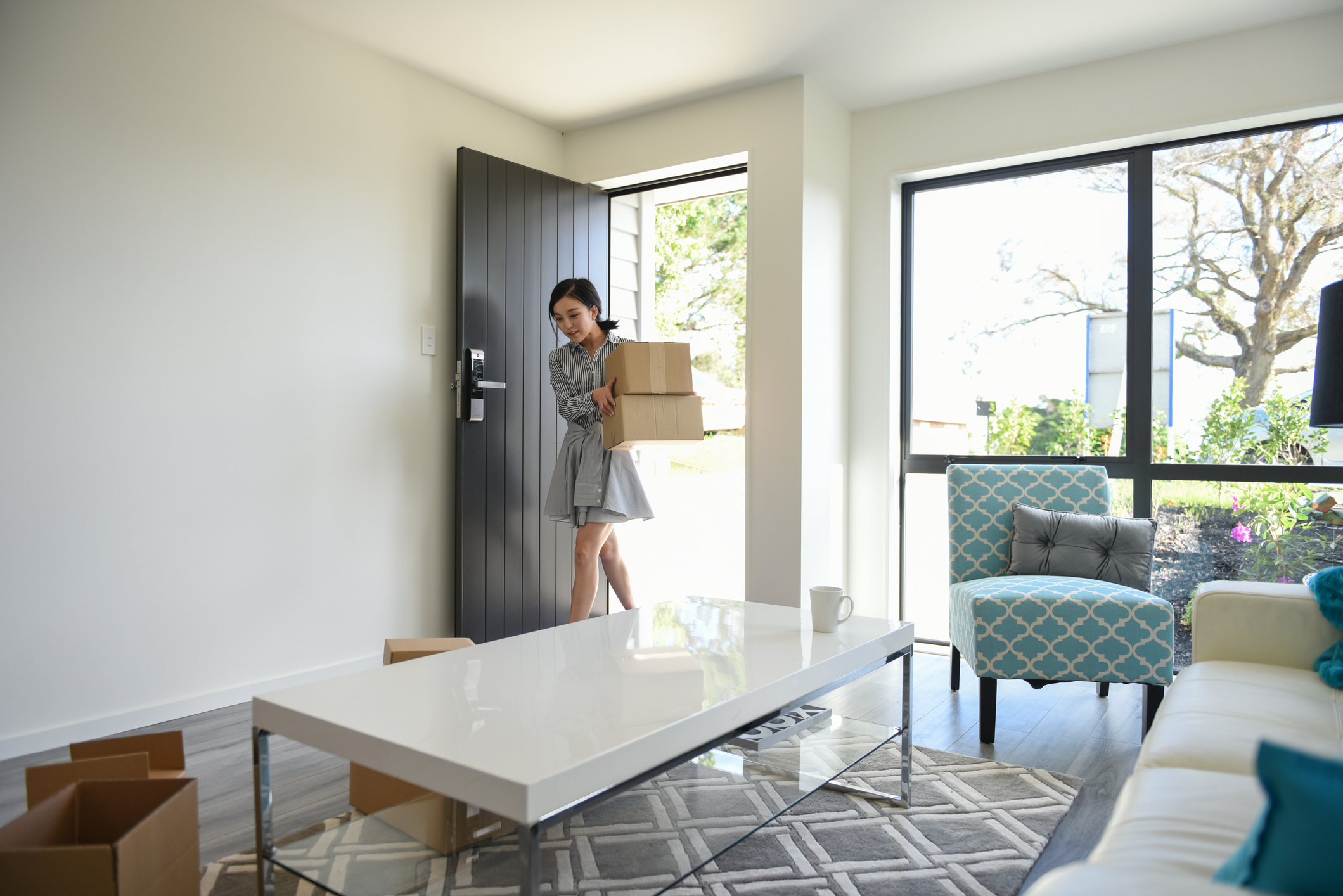 For most people, the first place they live after they move out of their parents' house is a rental home or apartment. Having your own place is a great way to start living life as an adult. Equally as exciting as the sense of freedom is the ability to decorate your new place.
Of course, the house or apartment belongs to your landlord, so any changes you make will need to be reversible when you move out. Permanent changes such as wallpaper or loud paint can cost you some or all of your security deposit. You also want to keep your changes economical — the only person who will benefit from expensive upgrades is the property owner.
So, what are some smart choices you can make about your living space that won't break the bank and won't ding your deposit? Here are several ideas for you to consider that will improve your home enjoyment.
Decorate Your Walls
Put some art up on your walls and give yourself something to enjoy visually. You don't need expensive frames and glass. Figure out what you like: poster art, neon signs, your nieces' drawings — whatever. Raid thrift stores and flea markets; figure out what catches your eye. You can even hang small rugs to break up the expanses of plain color — all you need is a dowel and a couple of nails to hang them.
For pictures and posters, many craft stores sell do-it-yourself picture frames and will cut inexpensive glass to fit. Invest in some no-damage wall hangers or removable Velcro fasteners, and make sure you know how much your picture weighs so it won't fall. If you are hanging heavy art, use picture-hanger hooks. Drill a small hole into the wall stud, then tap in the nail gently. Landlords generally won't object to these hangers because they leave a tiny hole in the wall.
Buy Some Plants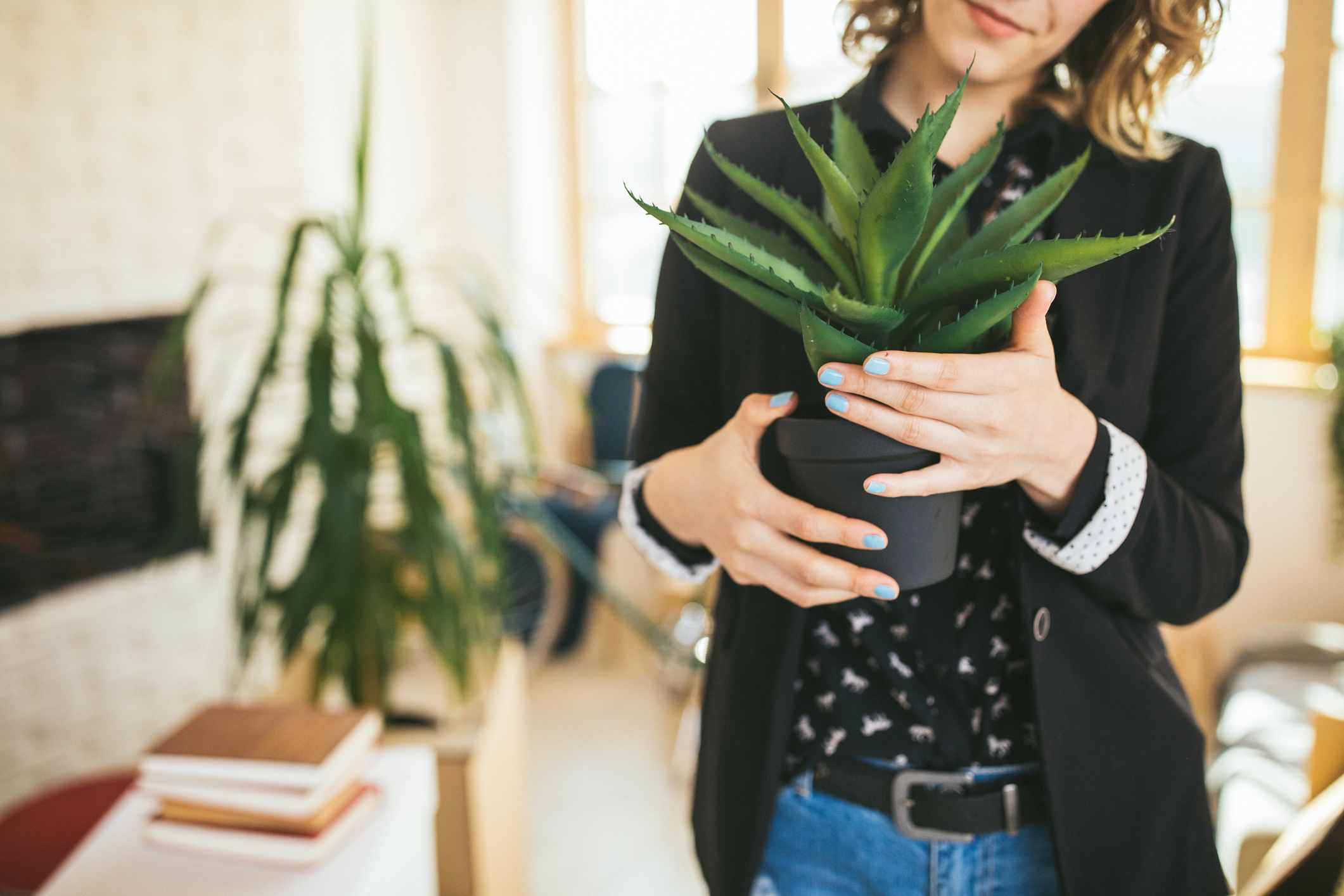 Plants add color and texture to indoor home spaces, and big box stores often have terrific sales on them. A large plant on the floor or a small plant on a bookcase adds warmth to the scenery and brings the outside into your home. Many plant species improve your home's air quality, as well, as noted by Compass Property Manager. Most indoor plants are easy to learn to care for, given the wealth of information available on the internet, and seeing plants thrive indoors is extremely satisfying. Be sure to protect the surface under the plant with a plate or saucer to catch moisture.
Paint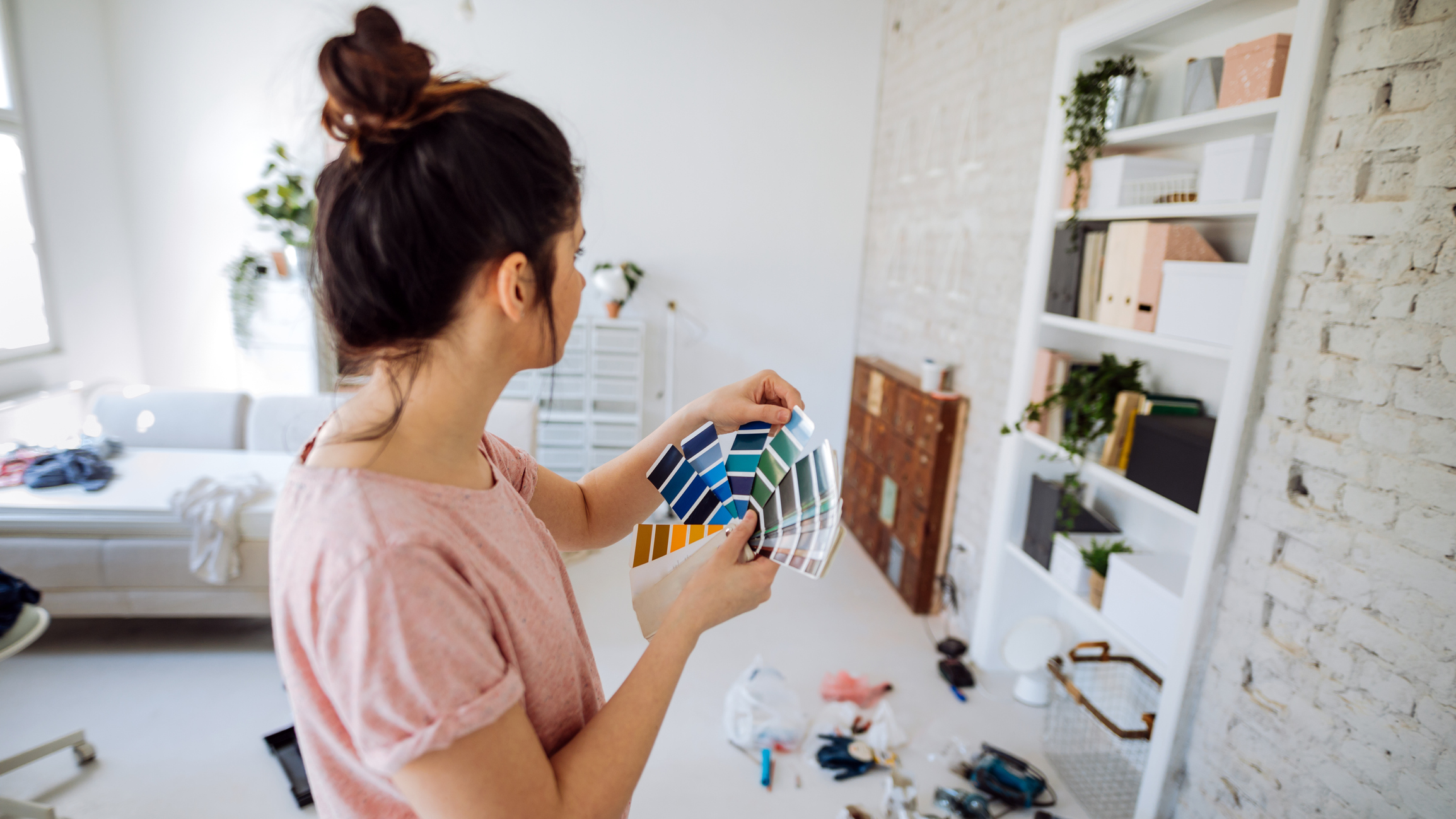 With your landlord's permission, you may want to change the wall's color. Always remember that someone else is going to live there after you move on to your next place. If you want to change the wall colors or paint a radiator, make sure your landlord is OK with it. S/he might want to approve the color, and they will always want your paint job to look professional, which means you need to have clean edges and no spills. You'll need to mask your edges with painter's tape to make sure it looks good when you're finished.
If you do decide to paint, think about painting a single wall in a room, if it's a color that brings in some life into the room. If you're choosing to paint all four walls, try a neutral color. You can always make the room exciting by adding colorful accents.
Address Your Lighting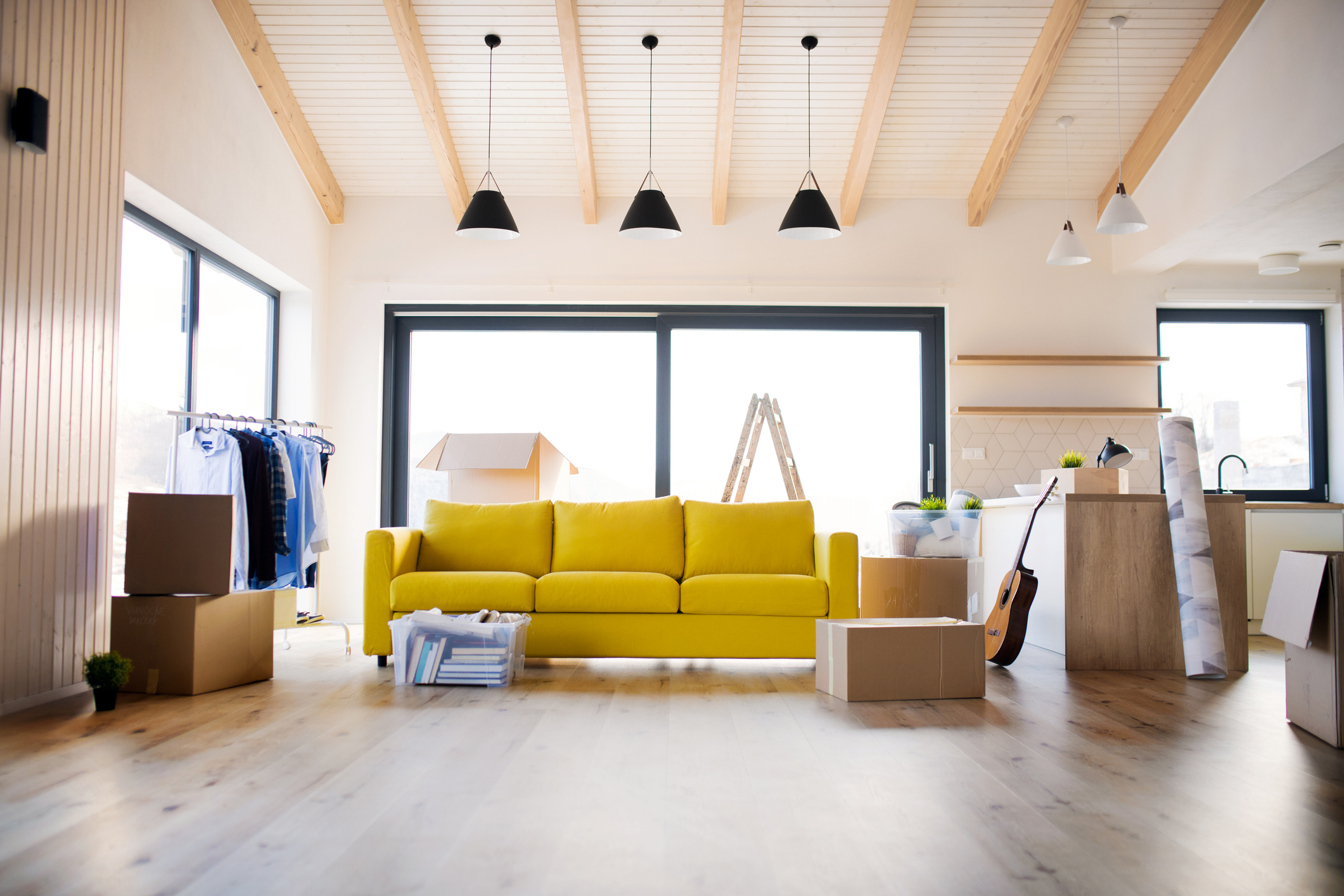 Rarely do rental houses and apartments have great lighting. It's usually an adequate, fixture-in-the-ceiling type of light, which works fine to get you moved in, but is harsh and annoying after the first week.
These light fixtures are generally permanent, so the best way to improve your lighting is through lamps, both floor and table. Lamps are versatile and individualistic, and express a lot about you and your style. Paired with a cool lampshade, the light in your space becomes warm and inviting. Again, raiding thrift stores and flea markets can yield some fantastic finds in the lighting department. Also, many artists on Etsy make unique lampshades that are both beautiful and affordable.
Choose Your Furniture Wisely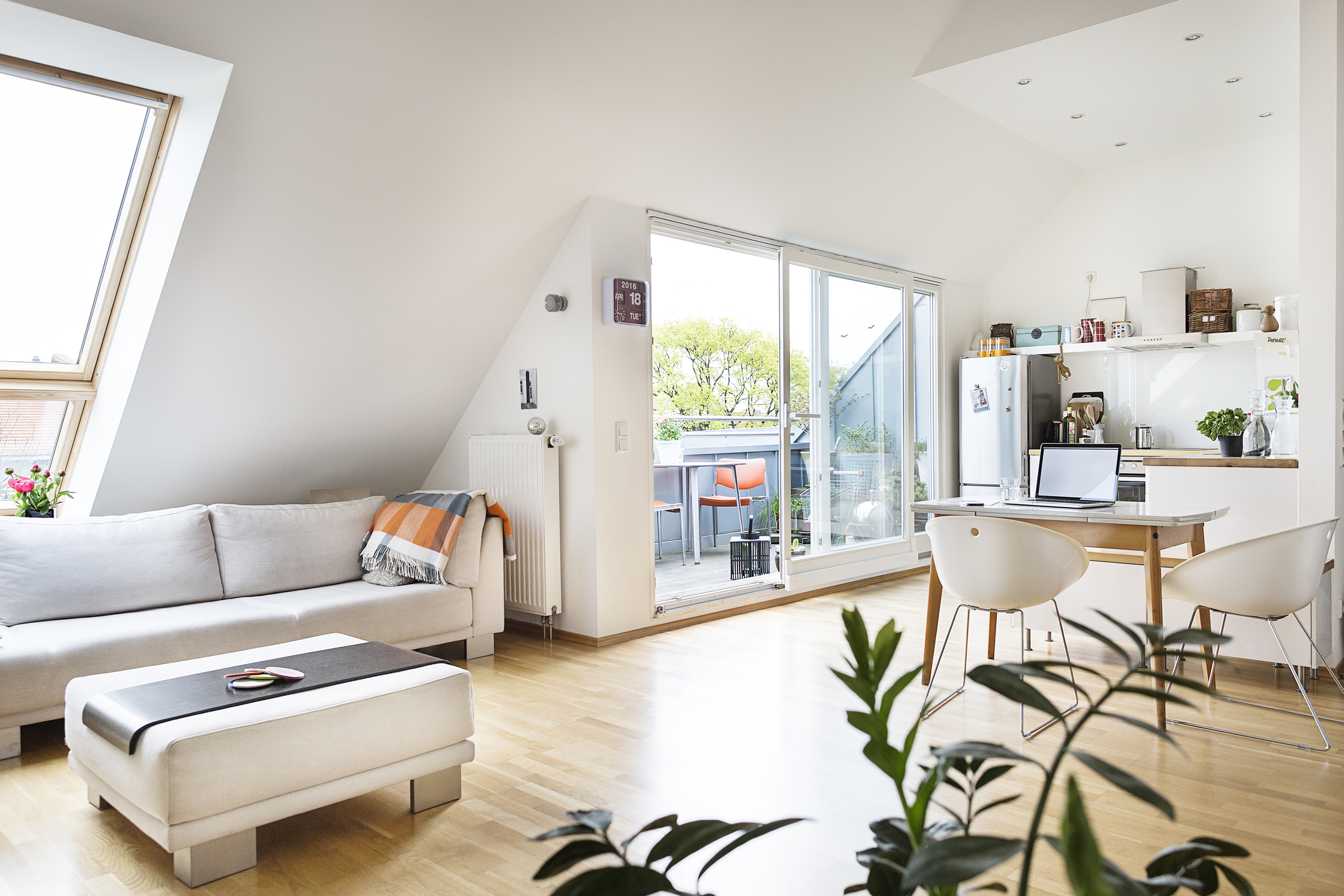 More often than not, your rental home is small. When you are choosing furniture, make sure it both fits in your space and doesn't overwhelm it. Multipurpose furniture such as coffee tables and ottomans that have storage space inside go a long way to help keep a small space organized.
Storage cubes are stylish and versatile, and open-back shelving is practical and airy. Check out modular sofas that interchange left and right ends, and avoid purchasing furniture that fits only in the rental space but doesn't have much use in your future.
Get Some Rugs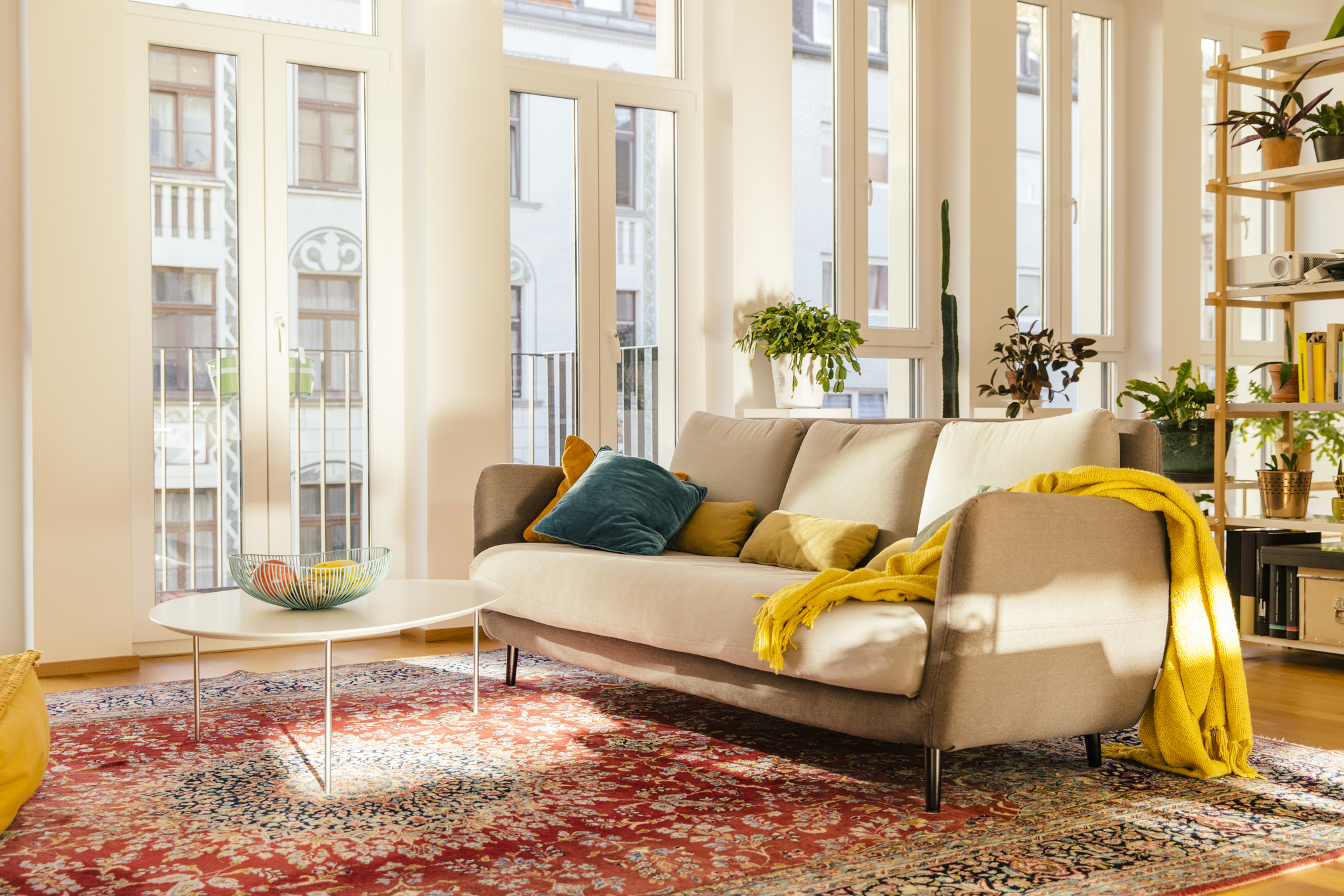 Nothing softens a room like a beautiful rug. There are scads of inexpensive options available, and a rug warms a room both literally and figuratively. Bare feet on cold floors are not comfortable feet, and rugs also provide essential noise reduction for both you and your neighbors. Your pets will appreciate a soft place to lay down, and a well-chosen rug pulls your decor together with style.
Decorate Your Windows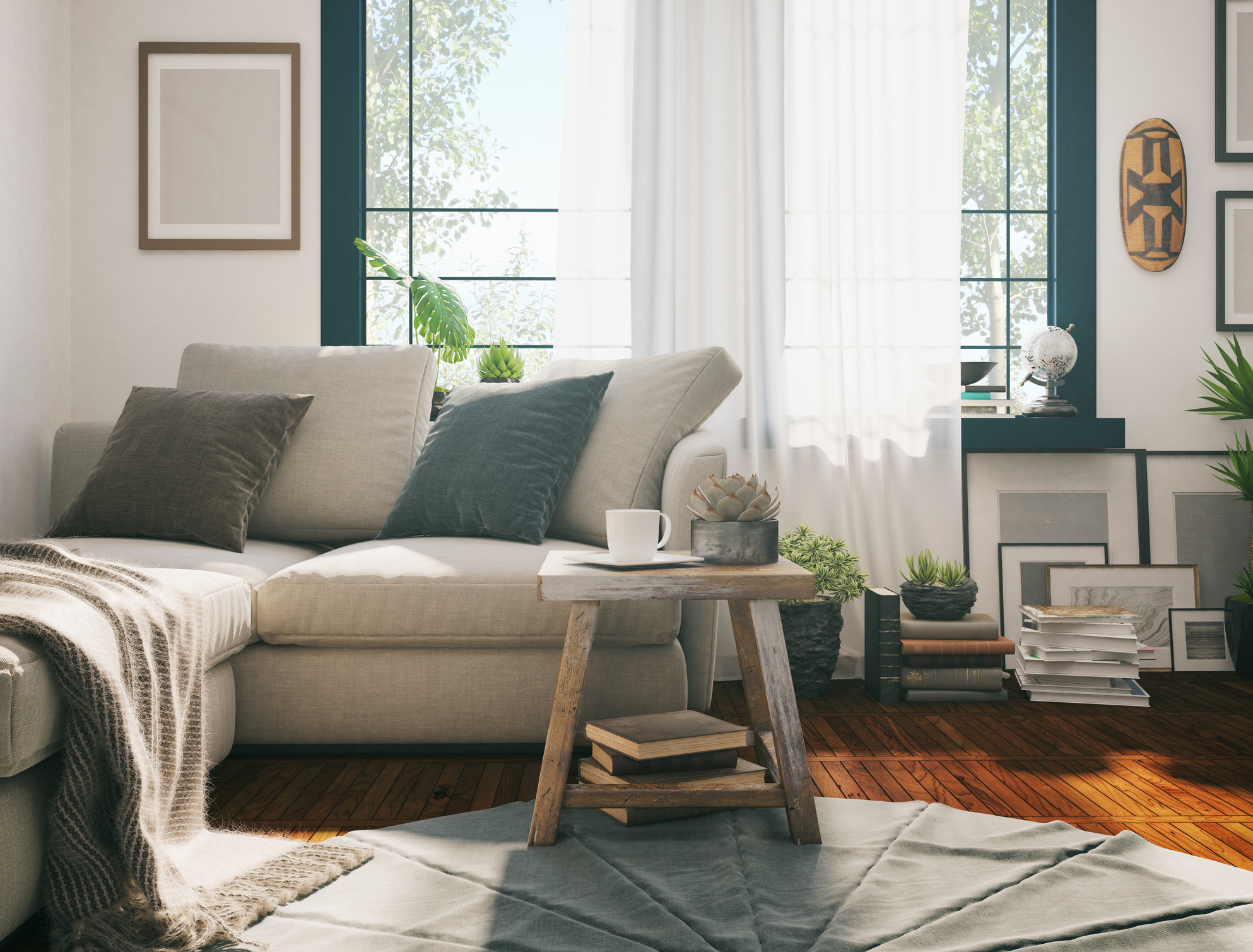 Rental homes rarely have attractive window treatments. Blinds work well, but you can spice up your windows with little effort and make them your own. Adding color and texture with inexpensive fabrics can result in creative and fun effects. Some of the ways to chic up your windows are by using coffee sacks, bargain tablecloths, using placemats for valances, and even running a dowel through grommets on a piece of burlap. With a bit of spray paint and creativity, you can transform your windows into small works of art with little money and effort.
Apartment Therapy suggests blackout curtains and insulated thermals as good option for your windows. This is a clever idea especially if you have to pay your own utilities. Blackout curtains can help your apartment remain a bit cooler during the summer months (also, read our guide on how to choose between curtains and blinds).
Cover Your Walls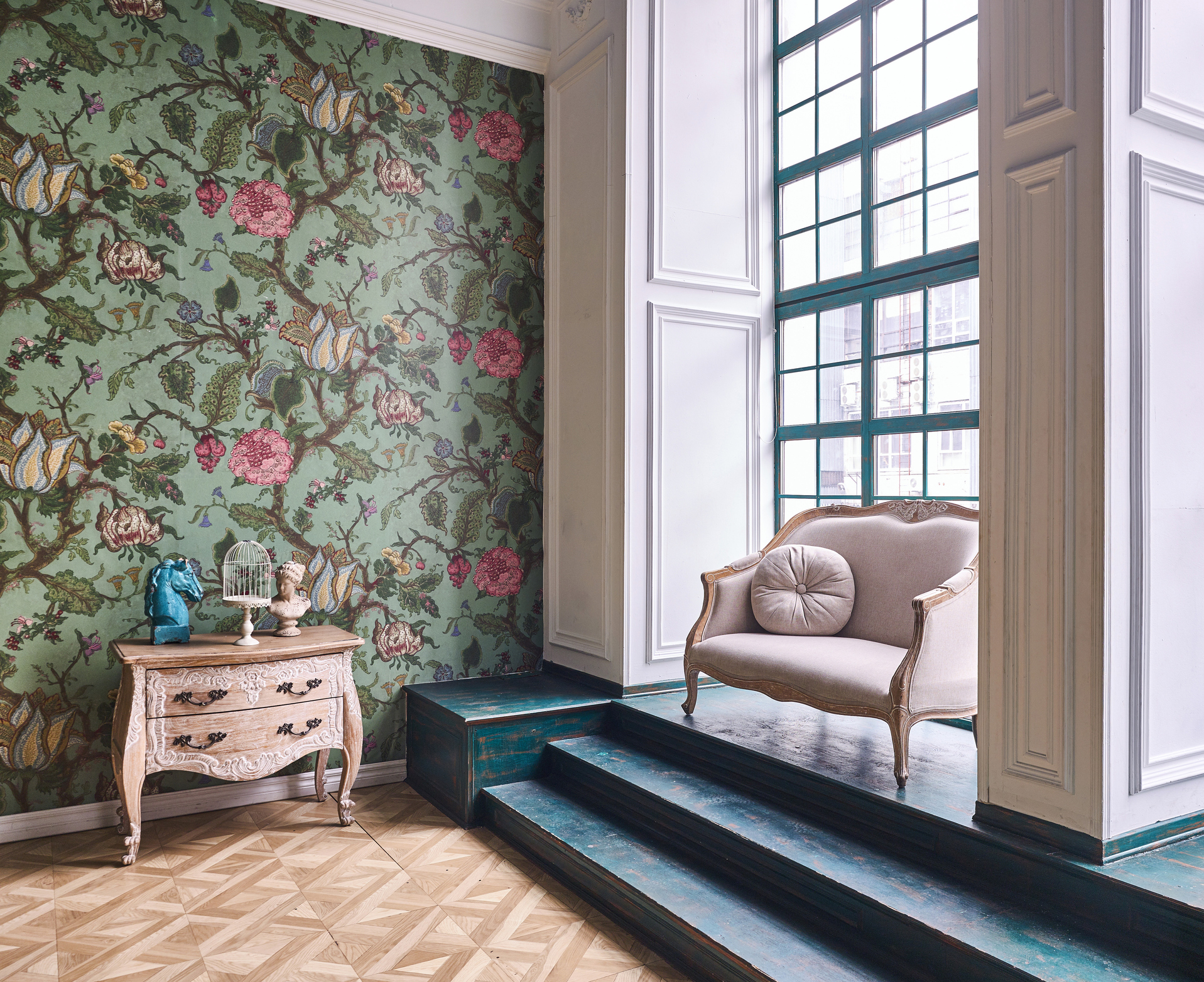 Lastly, you can take some of the same fabrics, stickers, or temporary wallpaper to spruce up your space. Wall decals can add drama and fun in your living room, and tile decals make your bathroom look classic.
You can hang markdown fabric like a giant curtain to add texture and color to your bedroom. And removable, decorative tape comes in many colors, so you can freeform your way through your apartment and take it down when you move out.
It's essential to beautify your surroundings. Decorating your space makes your home a joy to return to after work, a pleasure to wake up to in the morning, and a comfortable place to entertain your friends and family. By combining creativity and economy, you'll make your house or apartment uniquely yours, and you'll enjoy living there until you move on to the next one.
Editors' Recommendations