Buying a home can be stressful. Before you even start looking at houses, you have to think about the neighborhood: Is it in a good school district? Are there restaurants and nightlife nearby that you enjoy? Can you even afford this area? You've got to figure out your budget, get pre-approved for a mortgage loan, find a realtor that you like — and that's all before you've even looked at a single house.
Then, you need to decide what house features are important to you. What architectural style do you want? How much square footage do you need? What questions are essential to ask before putting in an offer on a house?
It's a lot. And given how competitive the market is right now and how house prices have skyrocketed, we don't blame you if you get home from a day of house searching, lay down on your bed, and have a good cry. In fact, new research from Zillow confirms that half of Americans cry at least once during the process of buying a home.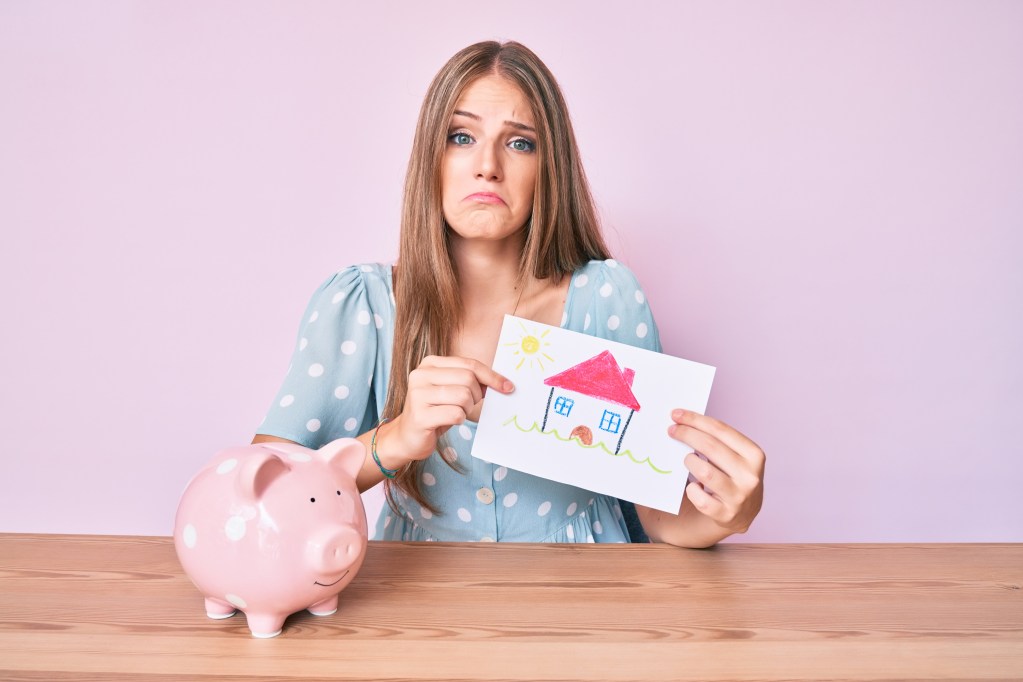 First-time buyers are more likely to cry when buying a home
According to Zillow, 50% of homebuyers end up in tears at least once during the process, but that percentage increases the younger they are. More than 65% of Gen Zers and 61% of millennial buyers — who are all more likely to be buying a home for the first time — admitted to crying.
The survey found there were a number of factors that added to homebuyers' stress:
62% of respondents were stressed about being able to find a home within their budget
61% of respondents were stressed about not having enough homes to choose from
58% of respondents were stressed about finding a home in their preferred neighborhood
The survey also found that some racial groups were more likely to cry than others. While Latinx buyers reported crying at least once with a higher frequency (68%), only 51% of Black buyers and 48% of white buyers reported crying.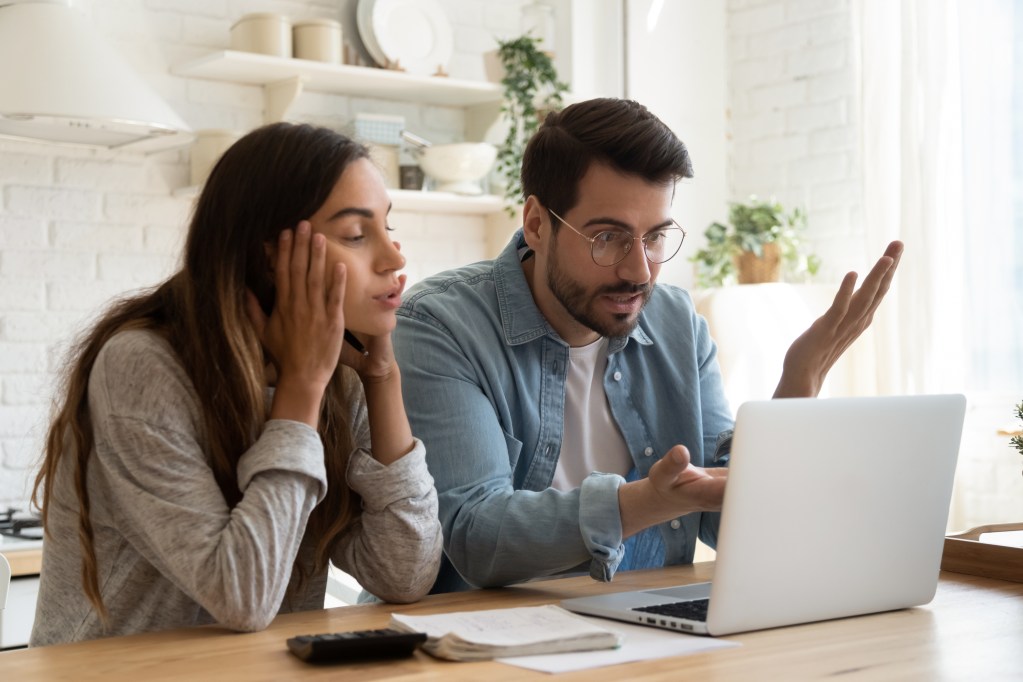 Why is buying a home so stressful right now?
The homebuying process is never an easy one, but it's particularly stressful in the current market. While half of homebuyers have cried, almost 90% of survey respondents reported feeling stressed by at least one aspect of the process.
Zillow home trends expert Amanda Pendleton noted:
"Buying a home is not like buying any other asset; it's deeply personal and it's emotional. When you make an offer on a home, you have likely envisioned your life there. If you lose out on that home to a stronger offer, it can feel like losing a future you have already started planning. These survey results find, even when they are ultimately successful, a large share of buyers in today's competitive market experience heartache and stress."
The buying pool is huge
And these days, 60% of sellers are getting at least two offers on their homes, with almost half of homes sold in the U.S. in April 2022 going for more than the asking price, according to Zillow — meaning competition is fiercer than ever.
All-cash buyers are an attractive proposition for sellers
There's also pressure from all-cash buyers. While it's perfectly normal to finance a home purchase with a mortgage loan, all-cash offers mean sellers don't have to worry about any financing issues in the final stages. Some 30% of recent buyers reported that they lost out to an all-cash buyer at least once.
Financing can be an issue
Twenty-six percent of buyers of color and 18% of white buyers reported they had lost out on a home due to financing falling through. (Recent Zillow research has shown that Black mortgage applicants are denied loans 84% more often than white applicants.)
Tips for relieving stress when buying a home
Don't be so quick to waive certain contingencies. 40% of survey respondents reported waiving contingencies, like a financing or inspection contingency, on at least one offer, in order to stand out. But waiving an inspection can lead to even bigger headaches down the road. If you do decide to waive this contingency, you should still reserve the right to conduct an informational inspection — you won't be able to negotiate price with the seller if major issues are found, but if there's a serious defect, you can still get out of the deal.
Finance first. If you're pre-approved for a mortgage, you'll be able to act quickly when you find your dream home.
Do your due diligence when hiring a realtor. Not all real estate agents are created equal. Just like you would read reviews and get recommendations for a doctor, handyman, or hairstylist, you should do the same for your agent.
If you're a first-time home buyer (or even if you've done this before) and you're feeling overwhelmed by the process of buying a home, know that you're not alone. There's nothing wrong with a little cathartic crying every once in a while, but you should also take steps to make the journey a little less stressful. Take a breath and try to relax — you'll find that perfect house at some point, and if you do your due diligence, it'll be worth the wait.
Editors' Recommendations