You've found the home you want, and you've negotiated the price. After signing roughly a million documents, you finally get the keys, and the home is officially yours. While all you want to do is pick out paint colors and start moving your furniture in, there's a good chance that you'll get some unexpected surprises.
According to a new survey from Angi, during the pandemic, many people found that with the flexibility of remote working and a need for more space, it was time to upgrade to a bigger home. Angi surveyed 1,000 adults who became homeowners during the pandemic, and their insight into what worked and what didn't during their home-buying experience can be invaluable to anyone looking to become a homeowner. Here's what these homeowners learned after purchasing their home sweet home.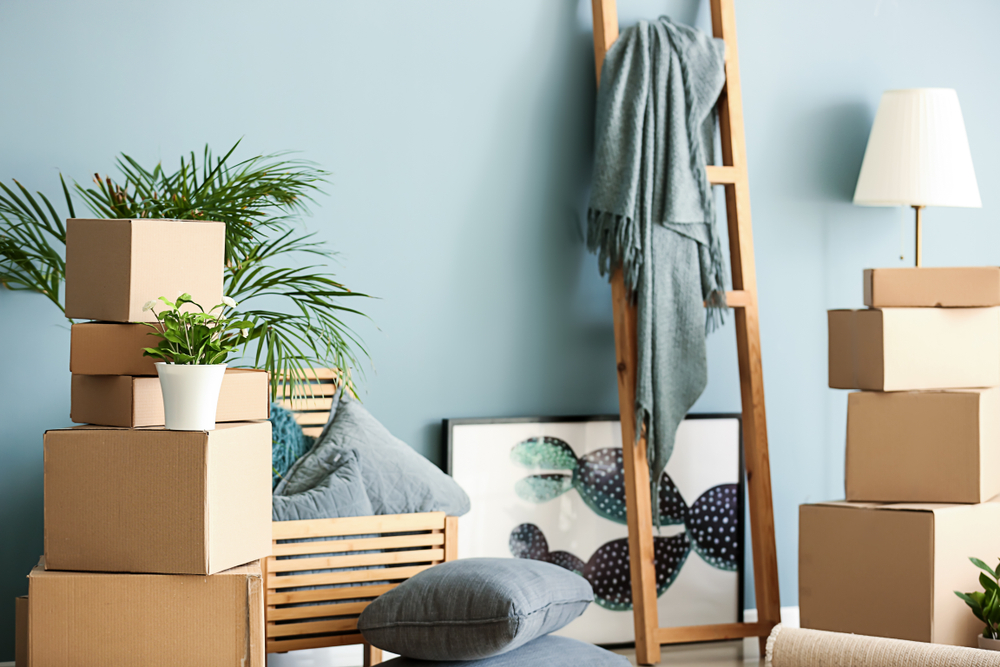 What new homeowners found once they moved in
It wasn't just unpacking tons of boxes that new homeowners had to tackle when they were handed the keys to their home. According to the survey, 81% of the homeowners found issues with their new house right after they moved in. For those respondents, more than 40% said they found major problems within the home that had to be addressed quickly.
40% reported cosmetic issues.

36% had to deal with electricity, wiring, and outlet malfunctions.

38% found plumbing and leak issues after they moved in.

34% found water damage inside the home.
While many of these issues would have been found during a home inspection, many prospective buyers are passing on the home inspection because they don't want to be outbid and they want their offer to be more appealing to sellers.
However, while skipping a home inspection will save you money up-front, it may cost you more in the end. So if you are considering making an offer on a home and saying you will not require a home inspection, here are three things you can do to protect yourself and still give a strong offer to sellers:
Ask for an informal inspection instead of an inspection contingency in the contract.

Be fully approved and offer a mortgage pre-approval letter from your lender so buyers know that you'll be able to get the financing to purchase the home.

Make sure you have a list of experts ready in case you have issues that have to be fixed as soon as you move in.
What happened to the homeowners' budgets
Even if you have carefully planned for all the expenses and costs of buying the home, moving, making necessary renovations, and dealing with unexpected occurrences, many home buyers found that their calculations were way off once they moved into their house.
Buying a new home means you'll need a little more budge in your budget. Nearly everyone who was surveyed — 89% of the respondents — said they had to pay for unexpected costs.
So where did their extra budget go?
38% reported spending money on unexpected repairs.

37% had to fork over money for appliance repairs or replacements.

36% had to spend money on unexpected renovations that spanned cosmetic fixes, security system adjustments, insurance premiums, or structural damage repairs.
Regular home upkeep, which includes repairs and regular maintenance, can total at least 1% of your home's value every year. Before purchasing a new home, make sure you have this money ready to spend if needed.
What homeowners learned from this experience
Here's what you can take away from the lessons these homeowners learned the hard way:
17% of homeowners surveyed said they wish they had done a home inspection.

16% said they wish they had paid for professional movers to handle the move.

16% of new homeowners said buying a home was more expensive than they thought it would be.

16% of homeowners said they should have asked more questions during the home-buying process.
"Moving is a major investment and it will save time, money, and stress to plan ahead. Add a cushion to your budget, ask plenty of questions, and book pros in advance," said Mallory Micetich, home care expert at Angi. "These steps will all make the moving process smoother and help minimize unexpected costs and projects."
Whether you're moving into your forever home or just your for-right-now home, becoming a homeowner is exciting. While you can take steps to ensure that your new home doesn't quickly turn into a money pit, you can't plan for everything. Even if you love a good fixer-upper, make sure you take the time to research where you are moving, budget for expected and unexpected costs, and have experts on hand for any repairs you'll have to face once you move in. And keep in mind that a home inspection can help you keep those unexpected costs down. Finally, after the whirlwind of buying and moving, take some time to enjoy your new home — you deserve it.
Editors' Recommendations