Moving into your first home places you squarely in the middle of unfamiliar territory. Welcome to the learning curve. It's hard to know what you don't know, so be prepared to roll with the punches as you take on a boatload of new challenges. Everyone's first time as a homeowner is unique, but there are a few must-dos: Here are 10 important things all new homeowners should know.
Boundaries
Private property lines are part of the public record on file with your local county recorder or assessor's office. You may have to visit their office to access maps of your street and locate your boundaries. Many counties have online records that you can access. Be sure to find out where any road or utility rights of way affect your property as well.
This is vital information when it comes to making improvements like building a garden shed or deck, or even when pruning a tree branch near the property line. If you're part of a homeowner's association, this is also helpful information so you know what part of the yard you're responsible for maintaining.
Maintenance
Taking care of your home is a matter of safety, comfort, and peace of mind. While there are plenty of important chores that must be done, several key maintenance tasks play an outsized role in keeping you and your loved ones safe and comfortable. Don't forget to put these tasks on your calendar.
Change HVAC filters monthly.

Change batteries in smoke, CO, and CO2 detectors yearly.

Schedule seasonal furnace/AC service at the beginning of heating and cooling seasons.
Skills
Not everyone is a DIYer by nature. However, homeownership presents a wide variety of repair issues on a regular basis, and it's much easier and less expensive to tackle these tasks yourself. Learn to recognize the symptoms of various repair issues so that minor inconveniences do not snowball into major (and expensive) headaches. You can tackle most of the small stuff on your own with basic tools and a quick internet search. These few tasks you should definitely know how to DIY:
Find and fix a water leak

Replace a ceiling fan or light fixture
Finance
You may be surprised by the financial issues that accompany homeownership. A home is the single largest financial investment for most Americans, and it comes with potentially big benefits as well as certain liabilities. You are now on the hook for property taxes and home repairs for the rest of the time you own the home. That being said, your home's value also provides financial leverage for things like building a business, retirement planning, or access to credit.
The best way to maximize the benefits and minimize the liabilities is by building a budget. Build a savings plan for inevitable maintenance needs, like replacing major appliances, remodeling, and repairing the roof. Buy adequate insurance to cover losses in case of disaster. And, work with a financial professional to take full advantage of available tax breaks.
Utilities
Some of the first calls you make after closing and before moving in are to set up utility services. As important as it is to turn on the water, electricity, and natural gas, learning how to turn them off is even more important. An emergency is not the time to start looking for the gas shutoff or realize you don't have a water valve key. By move-in day you should know how to turn off the water, electricity, and gas supplies. If special tools are required, keep them in convenient locations.
Water and sewer issues can be especially complicated. In addition to the source (municipal or well water), you also need to know where it goes (sewer system or private septic tank). For municipal water and sewer, your maintenance responsibilities begin at the water meter and end where your sewer lateral line meets the sewer mainline.
Also, be aware that these and other utilities, including communication cables and fiber optics, may be buried anywhere on your property. Before digging for any reason, be sure to "call before you dig." In the United States, call 8-1-1 to schedule a free utility line locating service. In Canada, each province has its own hotline.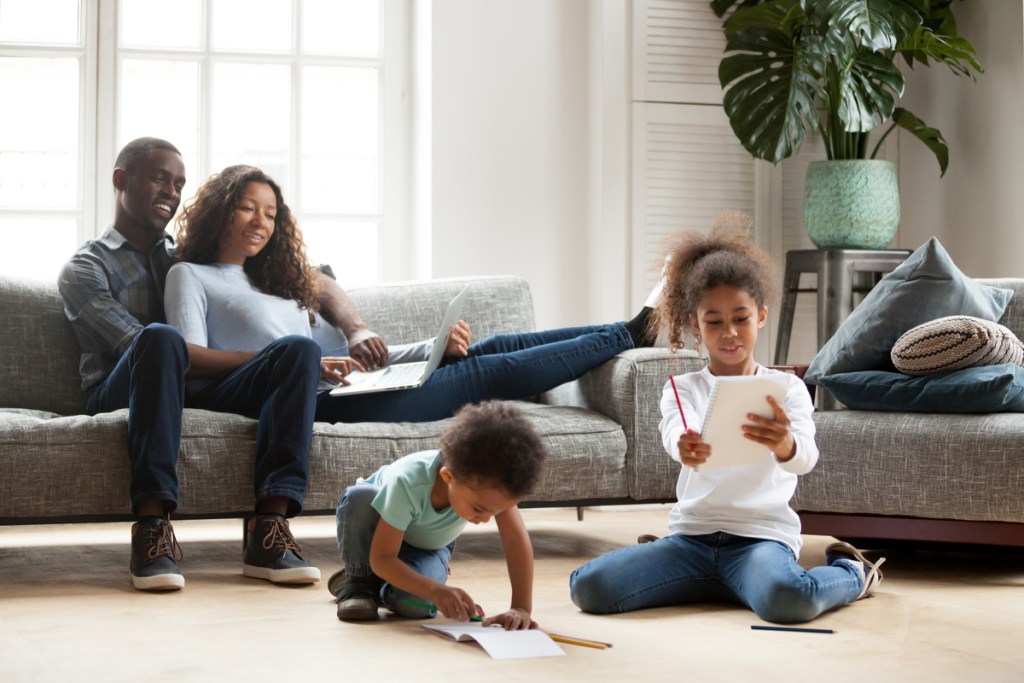 Neighborhood services
In addition to the utilities that serve your own home, there are a variety of neighborhood services that you should become familiar with, like local schools or garbage and recycling collection. Keep these contacts handy, just in case.
Trash collection

Public schools/ superintendent's office

Public library

Public works or street maintenance

Parks and recreation
Neighborhood contacts
Great neighborhoods are built on good relationships. Soon after moving in, start making the rounds to meet the neighbors. These relationships will be beneficial when determining who can watch your house or dog while you're on vacation or who can keep an eye on the kids when they come home early on a snow day. Do you have a neighbor you can trust to turn the oven off when you forgot? You may not need help right away, and relationship building can be slow, but eventually, a good community network may be a lifesaver.
Businesses
Even if you are an experienced and enthusiastic DIYer, some jobs are best left to professionals. The best local providers can be hard to find in a pinch. Start asking around for references and researching candidates for repair and maintenance services before you need them. Be sure to have the contact information for the following professionals:
Mechanic

Plumber

Electrician

Handyman
Quality of life
Some of the challenges of moving into a new home have nothing to do with the actual house. Whether it's your first home purchase or your fifth, moving to a new city or neighborhood means starting over in many ways. It's easy to put on blinders and focus on house and work, but life gets bland and frustrating without engaging in the community. Don't neglect these parts of your life just because you have a house now. Check out the community facilities in town such as:
Spiritual centers

Recreation halls

Movie theaters, concert venues, and entertainment arenas
Politics
Homeownership connects you more deeply to the government by the thousands of dollars you now pay in annual property taxes. Stay abreast of the local issues and familiarize yourself with your representatives. The bridge between neighborhood common sense and "Washington" is the local school board, city council, county commission, sheriff, and other local elected officials. As a homeowner, you not only vote for or against candidates, you also fund the initiatives created by these entities.
Becoming a homeowner for the first time is a rewarding — but sometimes overwhelming — experience. With this checklist, you can make your transition a little more stress-free.
Editors' Recommendations