Along with warm spring weather comes another season: house-hunting season. Because spring is historically the most popular time of year for home buying, due to school breaks and moving-appropriate weather, buying a home in the spring requires a bit of preparation in the winter. If you're considering a new home this spring, you've come to the right place. We talked to some experts and asked them what buyers should do before they start hunting and what common mistakes to avoid as first-time homebuyers.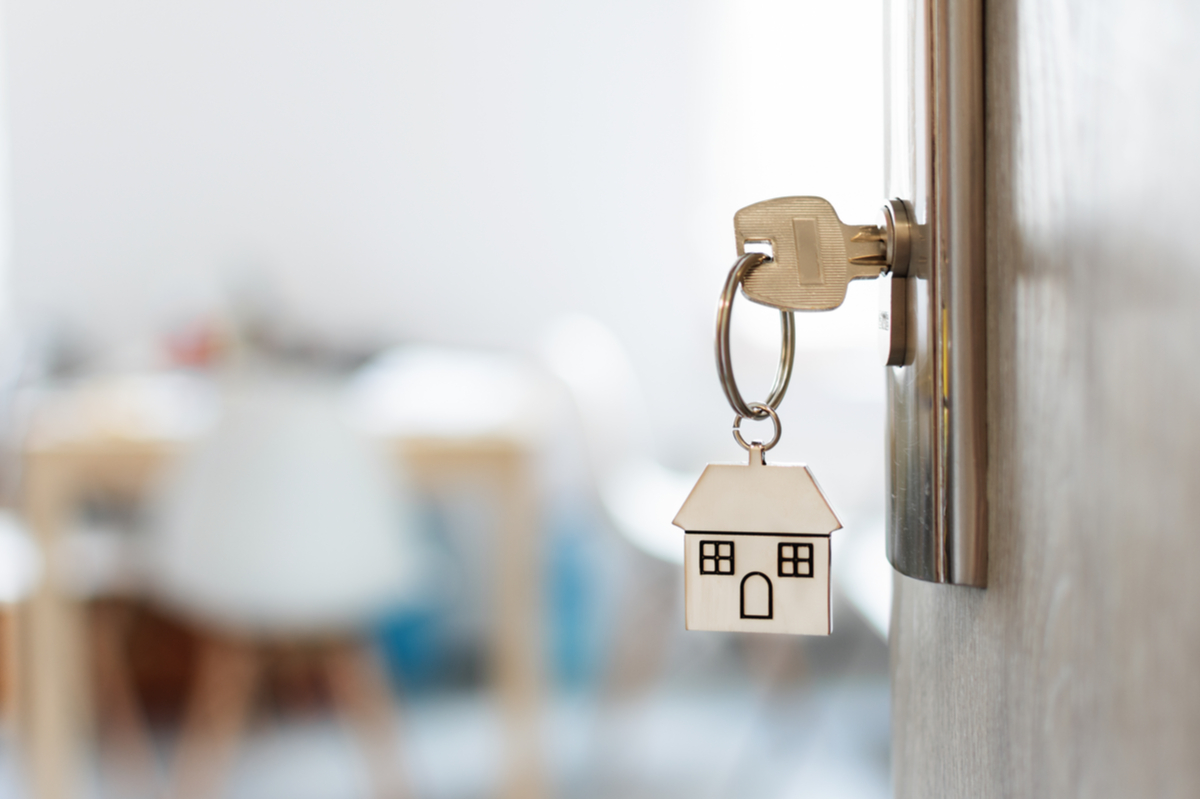 What you should do before buying a home this spring
Purchasing a new house is a big decision. There are not only a lot of moving parts associated with moving to a new home, but also tons of financial and legal hoops to jump through. Our experts agree that these are the best things you can do to prepare for the home-buying process before you dive into house hunting.
Check your credit and finances
Get a free credit report and review it for errors or for items that should be addressed before seeking approval for a mortgage. It's also important to review your finances to figure out not only what price range you can afford but also whether you can afford other expenses associated with homeownership.
Jenny Usaj, the co-owner and employing broker at Usaj Realty, cautioned new homeowners about the unexpected costs of owning a home. "Don't forget that your utility bills may be considerably higher if you are moving from a small apartment to a house," she said. "Maintenance such as lawn mowing and snow shoveling will be your responsibility. You'll either have to do these things or pay someone to do them for you."
Get pre-approved for a mortgage
Once your finances and credit are in order, it's time to talk to a mortgage broker or banker to get a pre-approval letter, which is typically valid for 90 days. In a competitive housing market, this pre-approval gives you a leg up among other prospective buyers.
Kimberly Jay, a Compass Real Estate broker in New York City, maintained that getting pre-approved for a mortgage is a must-do step. "It will show the seller you are serious and can obtain a mortgage," Jay said.
The managing director at MBANC, Mayer Dallal, said being pre-approved for a mortgage is the "number one thing" you can do in a competitive market. "That way, if you find your dream home, you're ready to pounce."
Figure out your new home must-haves
It's important to know what exactly you're looking for in your new home before wasting time viewing and pricing out properties. Think about how many bedrooms and bathrooms you absolutely need. Also, think about your needs when it comes to location, property size, features, and similar aspects. This will help move the process along and eliminate many properties from the list, saving you valuable time in the long run.
Work with a seasoned realtor
Buying a new home is a complex process with financial, legal, and other red tape that needs to be cut through. Working with an expert is the best way to go in getting the best home, at the best price, in record time. Buying a home can be emotional for many buyers, and seasoned realtors can help you through the process for several reasons:
They understand the market.
They can do the legwork.
They can answer all of your questions.
Common mistakes first-time homebuyers make
Our experts have seen it all when it comes to both the success stories and nightmares of first-time homebuyers. While there are a lot of errors that can be made in such a vigorous and complicated process, the experts agree that these are the most common ones.
Jumping the gun on making offers
Many first-time buyers dive right into the housing market by viewing homes and making offers before they've even gotten pre-approved for a mortgage. Sean Woolley, the founder and director of Cloud Nine Spain, advised against even looking at listings before pre-approval.
"If you fall in love with something and you have to go and speak to lawyers and mortgage brokers," he said, "it's going to take another six weeks before you're in a position to buy. Unfortunately, with the current demand, the property will likely have been sold by then."
Not acting quickly enough
When it comes to this competitive market, acting too slowly could mean the home of your dreams is swept out from under you. Understanding the urgency and being aggressive with making an offer quickly is imperative to getting the house you want.
While it's a big financial decision to make, Jay also advised against waiting too long to make an offer on a home you love. "Buyers have tremendous competition," she said. "And someone else is likely to make an offer before you do."
Making offers that are too low
The bid you make on your dream home should be a combination of what you're willing to pay and what the market demands. A seasoned real estate professional can help navigate the bidding process, but buyers often refuse to make aggressive bids.
Christopher Totaro, an agent at Coldwell Banker Warburg, said one big mistake prospective buyers often make is "being pennywise during a seller's market." After a bid gets rejected because they wouldn't go above the asking price, "buyers are often remorseful that they didn't listen and up their bid," he said.
Sellers are already preparing their homes for listing during the next house-hunting season. Your dream home awaits, and you don't want to miss out because of these common, easy-to-make mistakes. If you're planning to buy a home this spring, make sure you're prepared according to what our experts recommend.
Editors' Recommendations