Spring is the season for new beginnings; there's no better time to clear out old clutter and give your home a total refresh. In addition to this year's spring cleaning, focus on getting rid of belongings you no longer need. And since the temperature's rising, flowers are blooming, and the sun is shining, it's a great time to plan a garage sale!
Set aside items in good condition to sell and donate the rest. Don't know where to begin? Here are a few things you should definitely ditch at your spring garage sale.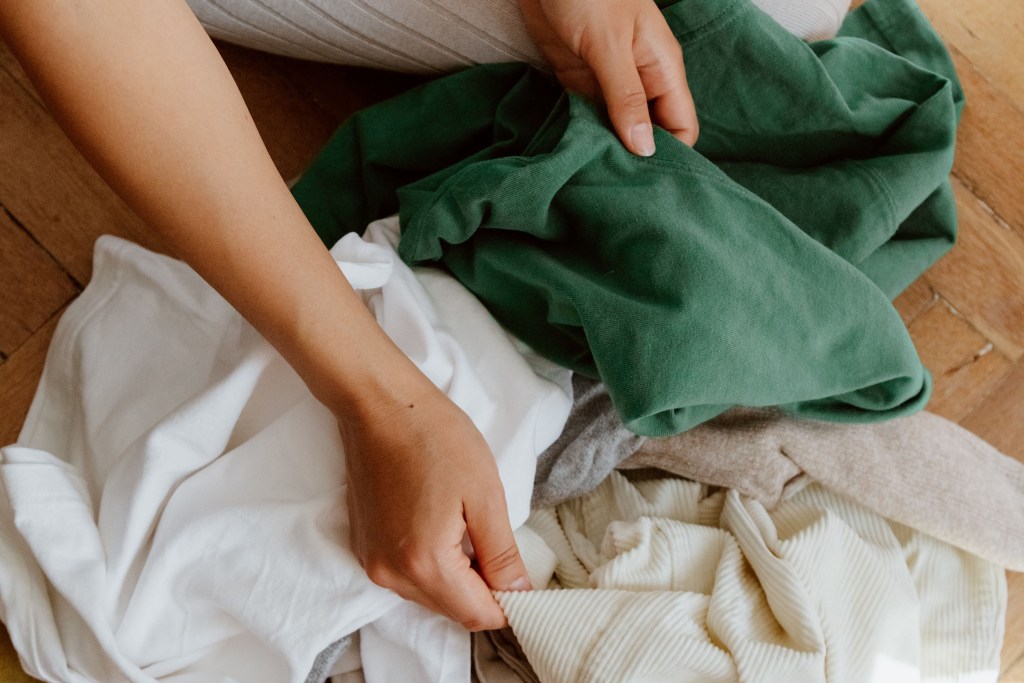 Unworn clothes
The first stop on your spring cleaning journey should be your closets. With the warm weather fast approaching, now is the perfect time to go through your clothing (and your small children's, if you have them) and get rid of anything you no longer wear. Think winter coats, sweaters, and pants that don't fit anymore or that you no longer like.
Not only can you make a little extra money at your garage sale, but you also can give your wardrobe a complete refresh for the season and make space for your warm-weather clothes. As a general rule, if you haven't worn it in a year, you won't miss it — get rid of it.

Kitchenware
Over the years, we collect all sorts of kitchenware that clutters our cabinets and drawers. These purchases may have seemed essential when you got them, but there's no reason to keep those three whisks. Have a random assortment of teacups or dishes from sets that used to be complete, but individual pieces have broken and chipped throughout the years?
With grandmillennial design on the rise, there are plenty of people looking for mismatched kitchenware. Clean the clutter out of your kitchen to get rid of any kitchen tools and small appliances that don't get any use. Remember to test electronics to ensure they still work before trying to sell them at your yard sale.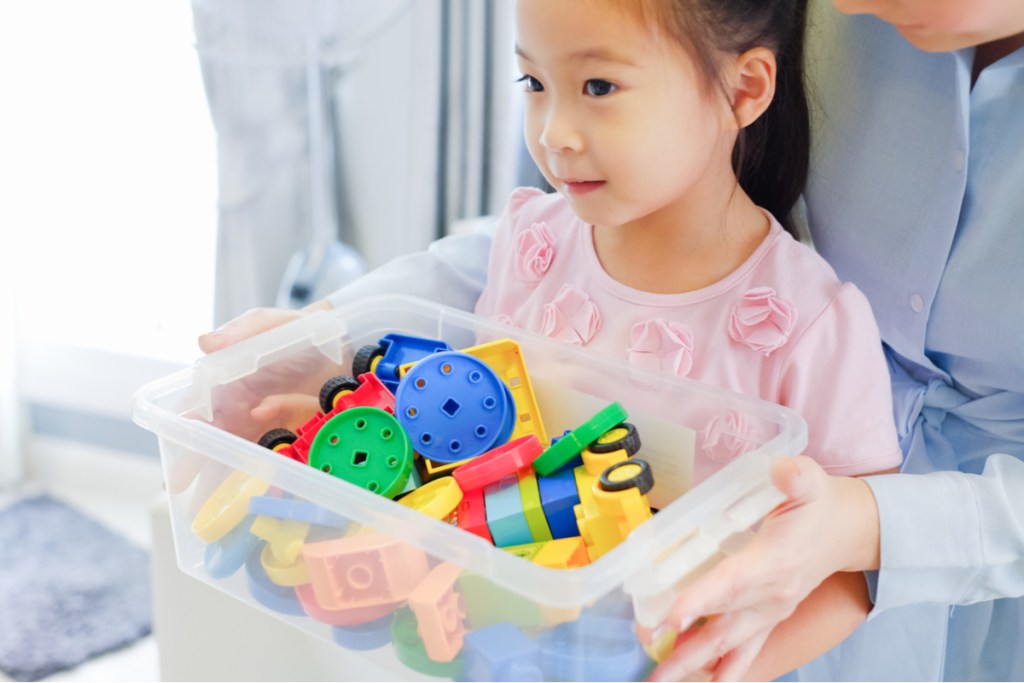 Old toys
If you have children, spring is the perfect time of year to look through all of their toys and get rid of the ones that don't suit them anymore. This can include toys that they've aged out of or simply lost interest in. If your kids are older, this is a great task for them to handle on their own.
For younger kids, this can be a fun project to complete together to teach them about cleaning and letting go of things they don't use. Before the garage sale, wipe off any plastic toys with disinfectant wipes and throw stuffed animals in the washing machine, if possible.

Office and school supplies
Are you back in the office after perfecting your pandemic work-from-home setup? Don't know what to do with all your unused office supplies? If you have kids, the same goes for school supplies.
When the school year is over, you probably have a pretty big collection of unused poster board, blank notebooks, and sharpened No. 2 pencils. Sort through the assortment of school and office supplies you've accumulated over the years, and plan to sell anything you think you won't use next year.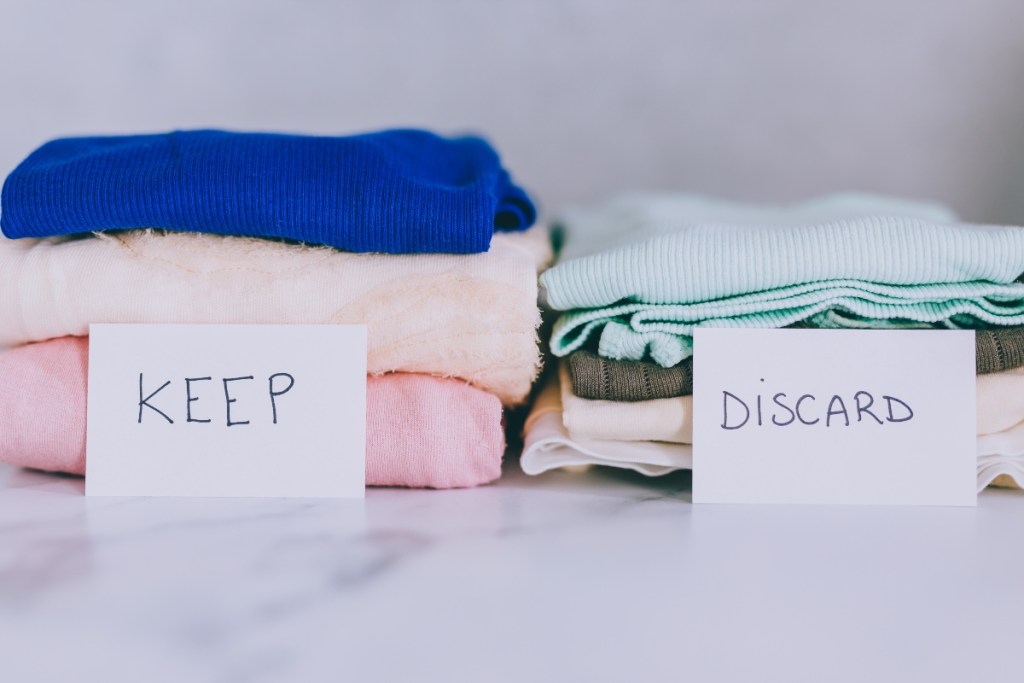 Untouched holiday gifts
When it comes to gifts, it's the thought that counts. But that doesn't mean your loved ones always have pitch-perfect gift-buying sense. Sometimes, you get a gift that you immediately know you won't use. We all have a sweater with the tags still on in the back of our closet or an unlit candle that we can't stand the scent of.
Don't feel guilty about getting rid of gifts; after all, there's no sense in keeping things you don't need or won't wear. Instead, send them on to someone else who will really enjoy them.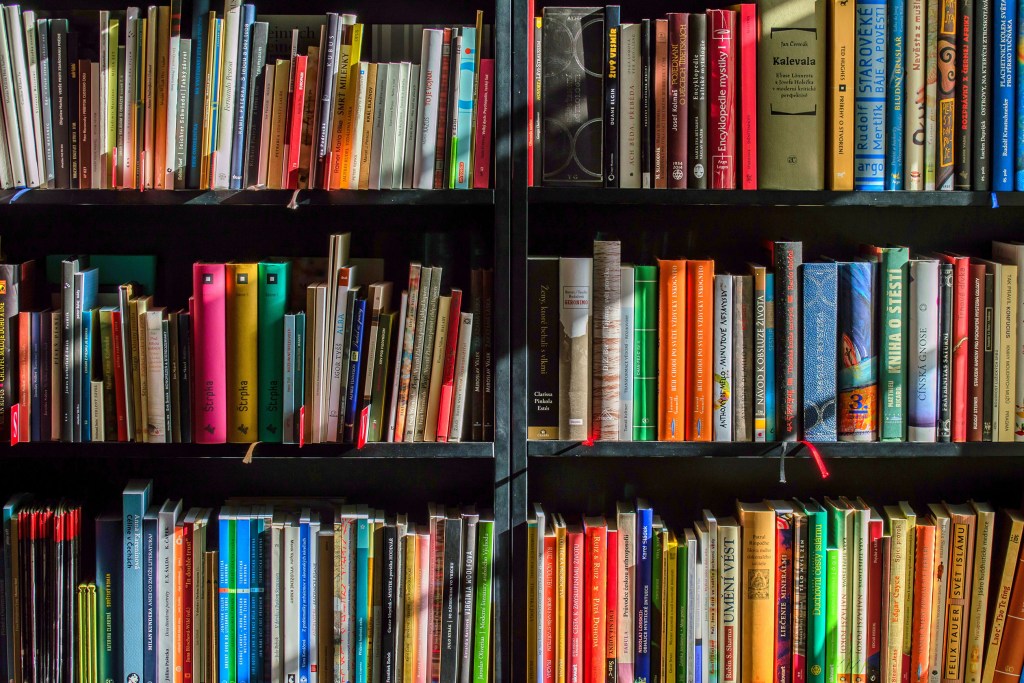 Books
If you're like us, parting with any one of your books is like dropping your kid off at college for the first time. But no matter how painful it may be, spring cleaning provides the perfect opportunity to sort through your bookcase and purge.
Maybe you've read a novel that you know you'll never pick up again, perhaps your children have outgrown their picture books, or maybe there are a few obscure titles you've never touched and never will. Gather all these books and send them off to a new home where they'll be loved and appreciated again.
Hobby supplies
New Year's resolution didn't work out how you planned? You may not have used the watercolor paint set you ambitiously bought back in January, but somebody sure will! There's no shame in trying something new and realizing it doesn't work for you. But don't just let those supplies sit unused in your home. Search your bedroom, attic, and garage for supplies you and your family purchased for hobbies that didn't pan out.
Throwing a spring yard sale is a fantastic way to not only clean out your home but make a little bit of extra cash, too. You can send your unused or unwanted items on to the homes of friends and neighbors, where they may actually get some use. These are just a few ideas for what you can include at your garage sale, but it's only the beginning! Purge your possessions, declutter your home, and head into the new season feeling lighter and more refreshed.
Editors' Recommendations