Moving out of an apartment is already a hectic event. But when you're trying to get your security deposit back from your landlord, that stress only grows. After all, that's a large chunk of change you're owed—and one that would be much better off in your savings account or going toward decking out your new place. Whether your landlord has been slow to return your deposit or you're just anxious to get your money back, here are a few tips for renters to get your security deposit back in full without a fuss.
Review your lease
When you decide to move out, one of the first things you should do is re-read your lease. This document lays out all the terms and conditions for ending your lease, giving your landlord notice about your move, and getting your deposit back. Oftentimes, your lease will also let you know how many days your landlord has to return the security deposit (usually 30-60 days after move-out) and any other move-out requirements. You may be required to return your keys, clean the property, and revert any alterations you made to their original condition before your deposit is returned.
Give your landlord proper notice
Giving proper notice before moving out is crucial to getting your full security deposit back. If you don't give enough notice, you may be required to pay an extra month's rent—even if you're not living there. Not only will you have to give your landlord more money, but you may also have to wait longer to get your deposit back.
Rules about lease termination vary from state to state and lease to lease. Typically, renters must give their landlords at least 30 days' notice when they plan to move out. However, you can find your specific requirements in your lease. Be sure to provide your new address when giving notice so your landlord knows where to send your security deposit.
Document new and pre-existing damage
When you first move in, it's important to document any pre-existing damage. Take photos and video of any holes or signs of other wear and tear. Send them to your landlord and keep copies for your own records. These pictures serve as proof that you aren't responsible for the damage and ensure you won't get stuck with the bill when you move out.
Take photos of any damage and wear and tear that you caused during your stay, too (especially if you don't plan to repair it). If your landlord decides to deduct these expenses from your deposit, you can use these pictures to determine if you've been fairly charged.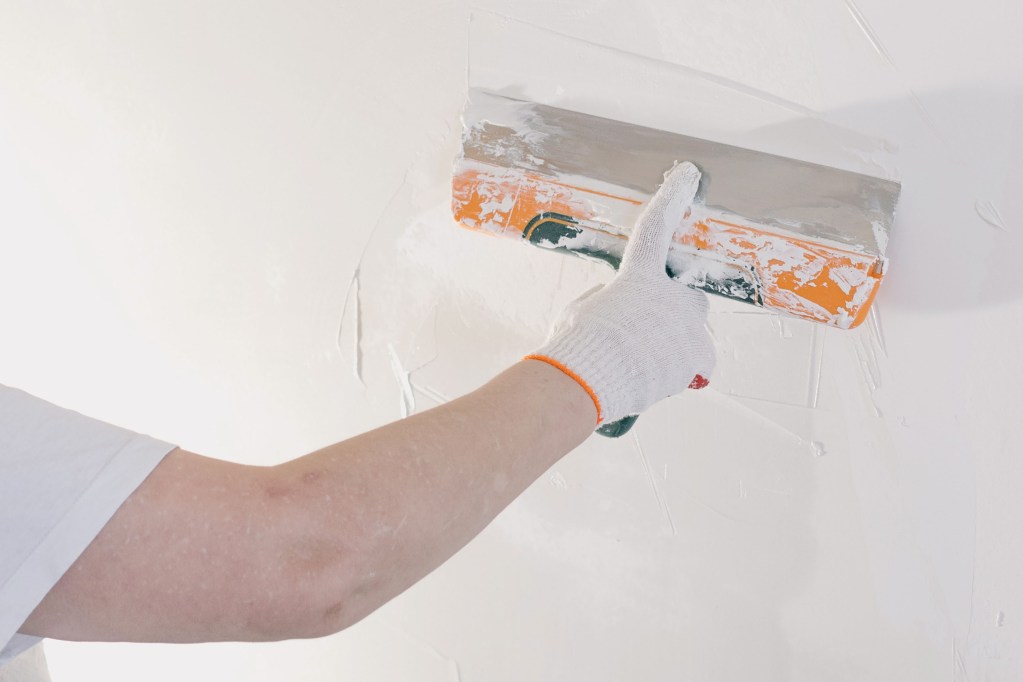 Complete small repairs
In most cases, your landlord will likely charge you more for repairs than it would cost to do yourself. But don't go overboard with apartment repairs. You should only tackle projects that you can complete quickly and inexpensively. Don't fix things that were damaged before you moved in or make improvements to someone else's property.
Focus on easy fixes like changing lightbulbs, replacing batteries in smoke detectors, and patching any holes you made in the walls. Even if you don't have any DIY experience, learning how to fix a hole in the wall is simple. Simply apply a small amount of spackling putty to the hole, then use a putty knife to smooth it out. If you can, paint over the patch with the same color paint as the rest of the room.
If you painted any rooms, accent walls, or cabinets, you'll also need to return them to their original color unless you previously worked out a deal with your landlord.
Undo any design upgrades you made
Personalizing your space is one of the best parts of having your own space. But when it's time to move out, you'll need to undo any design changes you made if you want to get your security deposit back. Remove contact paper or wallpaper that you hung. If you replaced the sink, bathtub, cabinet, or drawer fixtures, be sure to put the originals back on. Not only will this save your security deposit, but you'll also get to bring your favorite fixtures with you to your new place.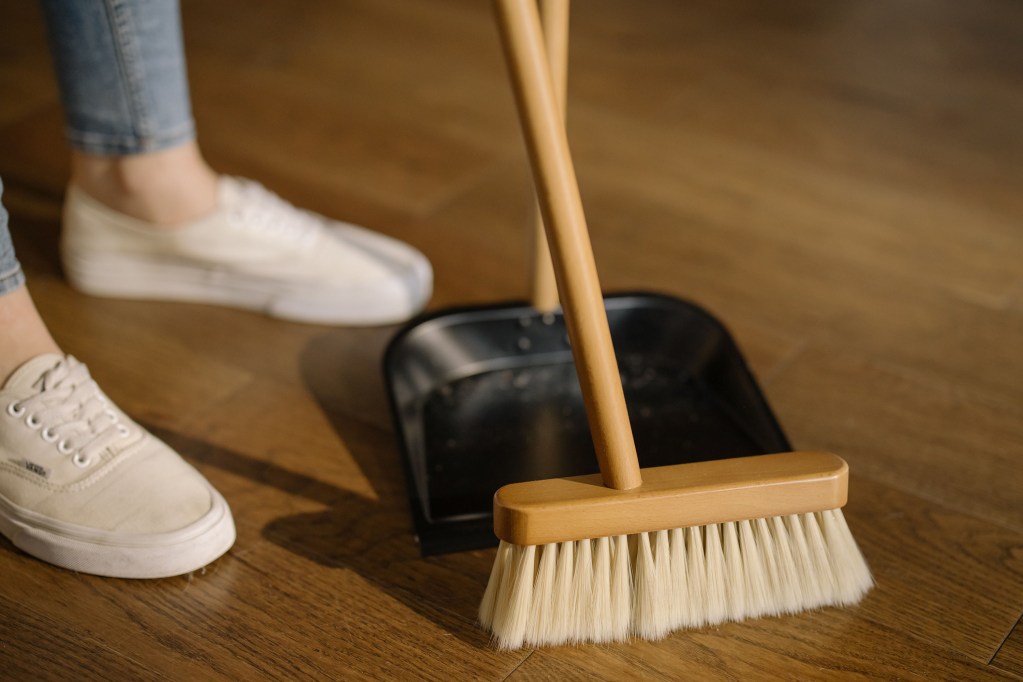 Deep clean
Before saying goodbye to your apartment for good, it's best to clean the space one last time. Consider coming back to clean after moving out your furniture and boxes so you don't miss those hard-to-reach areas. When you're deep cleaning, you should:
Remove all trash and recycling
Sweep, mop, and vacuum floors
Clear out the fridge and pantry and wipe down shelves
Dust ceiling fans, blinds, window frames, and door frames
Clean the toilet, bathtub, and sink
Take everything with you
Don't leave anything behind when moving out. Bring things you don't want to keep out to the curb or to a donation center before you return your keys. If you leave furniture or personal belongings (especially large pieces), your landlord will have to hire someone to remove them—and most likely, that cost will come directly out of your deposit.
Do a final walk-through with your landlord
Ask your landlord to complete a final inspection after you've moved your belongings, made repairs, and cleaned up. Walk through every room to assess the repairs you've made and any existing damage. Ensure your landlord is satisfied with each room and negotiate any costs that may be deducted from your security deposit. Be sure to get any agreements you make down in writing.
Know your rights
Landlord and tenant laws only protect your right to have your security deposit returned if you request it first. If you forget or don't ask for it back, your landlord may never give you your deposit. Landlords typically have 30 days to return your security deposit, though this can vary depending on your lease. If you haven't heard from your landlord within the timeframe, follow up to make sure they're on top of it.
If your landlord is still resistant to returning your deposit, it's a good idea to learn more about your rights as a tenant. Renter's rights vary from state to state, so do some research on your state's laws. The US Department of Housing and Urban Development website is a good place to begin.
In general, these laws dictate how long a landlord has to return a security deposit and may set caps on security deposit amounts. Additionally, if part of or all the deposit isn't returned, tenants can request an itemized list of deductions.
Getting your security deposit back shouldn't have to be a fight. And with these tips for renters, it doesn't have to be. By communicating with your landlord, making a few simple repairs, cleaning, and knowing your tenants' rights, you can get your security deposit back into your bank account quickly and easily.
Editors' Recommendations