Show off your hosting expertise and make an amazing centerpiece full of mouthwatering confections, sweets, and other treats for all your friends and family to enjoy. Check out this carefully selected collection with the best three-tier serving trays we could find to help you shop more efficiently.
One of the best ways to use a three-tier food tray is serving a full-course meal all at once. You place the appetizers on top, meal dishes in the middle, and the bottom tier is reserved for desserts. This is a classic arrangement that comes from English tea-drinking traditions, which you can now recreate at home with one of our suggested options.
Masirs 3 Tier Twist Fold Party Tray
Best overall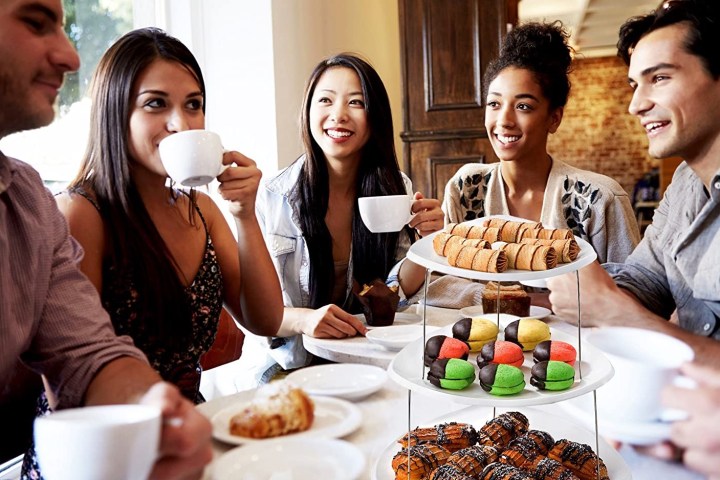 The Masirs 3 Tier Twist Fold Party Tray is an incredibly fun and sexy model that will dress up your dinner table and will twist and collapse for super-easy storage. This set is a casual way to make any meal feel elegant and well-prepared.
Ilyapa 3 Tier Stand with Trays & Bowls
Best design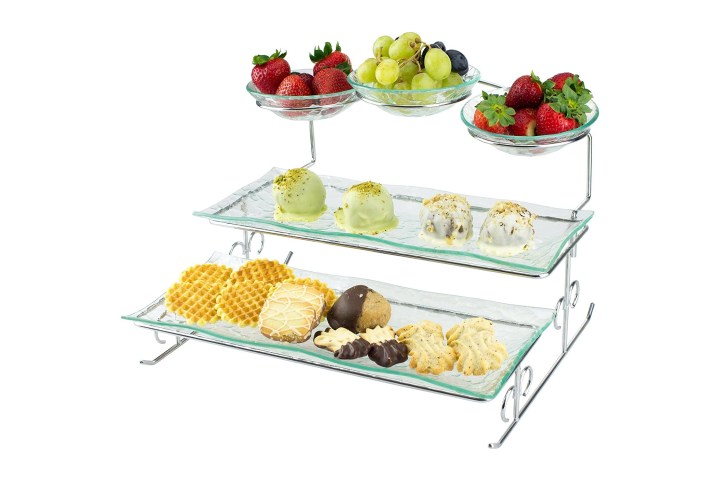 Elevate your event and add a dash of class that will impress all your guests with the Ilyapa 3 Tier Stand with Trays & Bowls. A beautifully crafted product that will enhance the plating of all your center meals. The tiered design multiplies your table space and allows to serve several types of treats thanks to the combination of trays and bowls.
Wilton 3-Tier Customizable Iron Treat Stand
Best for desserts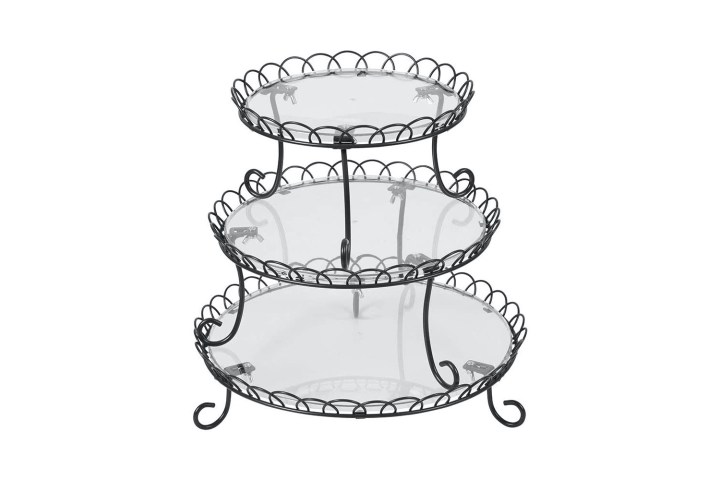 Showcase your baked goods, sweets, and desserts with luxury and appeal with the Wilton 3-Tier Customizable Iron Treat Stand. This tray screams versatility. You can place each tier independently or stack them, opening your plating possibilities and allowing your desserts to shine. Ideal for staging, product photography, and retail, but it will look at home on your dinner table, as well.
Dress up your evening tea party or serve a luxurious breakfast for your overnight guests with any of our suggested three-tier trays. This collection is the ideal way to give your gathering a touch of distinction that will make the occasion memorable.
Editors' Recommendations