If you're anything like us, you've already been scouting out Halloween decor sales since August. As Halloween stores crop up in every strip mall, you'll start to see tons of outrageous Halloween yard decorations. However, just because you see them doesn't mean you have to buy them (unless, of course, that's your jam). By doing your homework, you can keep it classy and outfit your yard with stunning decor that is both classic and festive.
The truth is, less is more when it comes to decorating, even for this stereotypically kitschy holiday. With a few tips and tricks, you can incorporate spooky and scary decor in your yard without making it look tacky.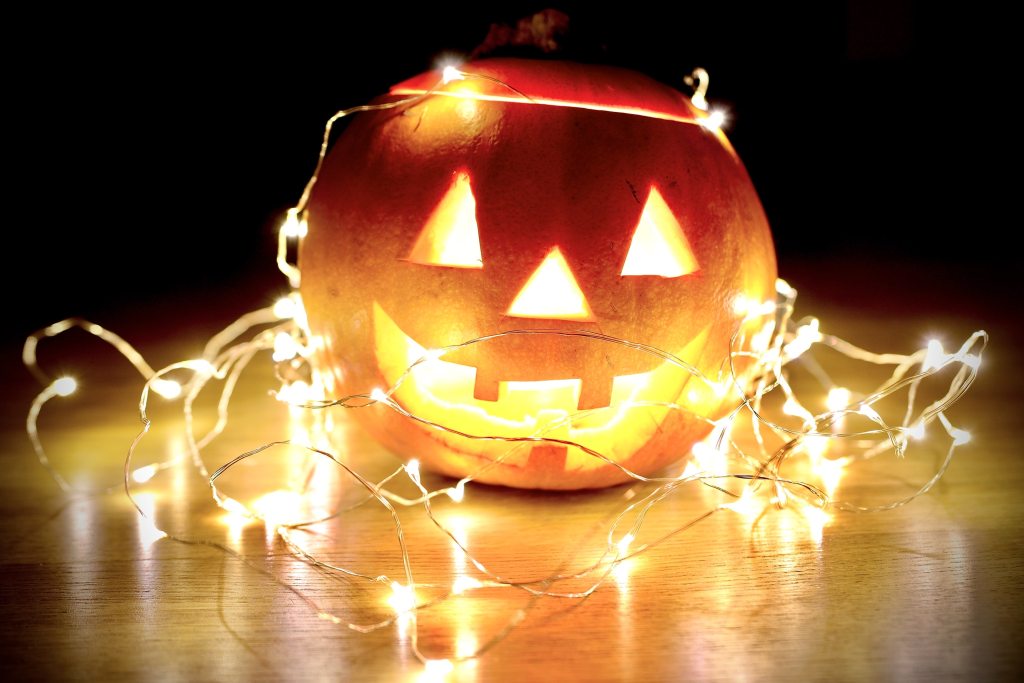 Light the way
Lights are a perfect way to infuse the spirit of the holiday into your decor without getting too out of hand. Pumpkins are a must for any Halloween party or celebration, and we adore these luminaries from Grandin Road. They come in two sizes and two colors, short or tall and white or orange, respectively. They look adorable on their own, but they can also light up, bringing an elegant, seasonal flair to your driveway or front porch. We also love this light-up Halloween wreath. Not only is it gorgeous, but it also keeps your home's facade nicely lit for trick-or-treaters.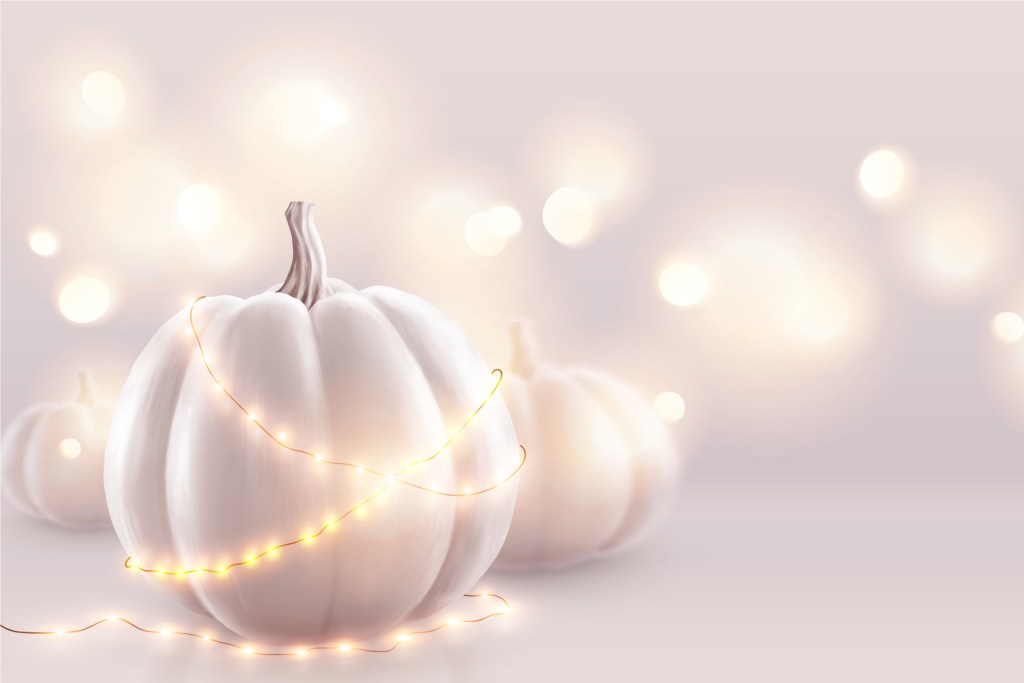 Monochrome wins
Keep your decor looking chic by sticking to one color palette. You can bring in all of your favorite holiday icons like carved pumpkins, mums, gourds, and ghosts, but by keeping them all one color (ideally white), you can make a streamlined, attention-grabbing statement. You can also layer in lights and lanterns to illuminate your decorative pieces so you can enjoy them both day and night. It's a simple way to decorate and speaks to the "less is more" theme. If you can't find white decor, get creative and spend a night painting some with the family.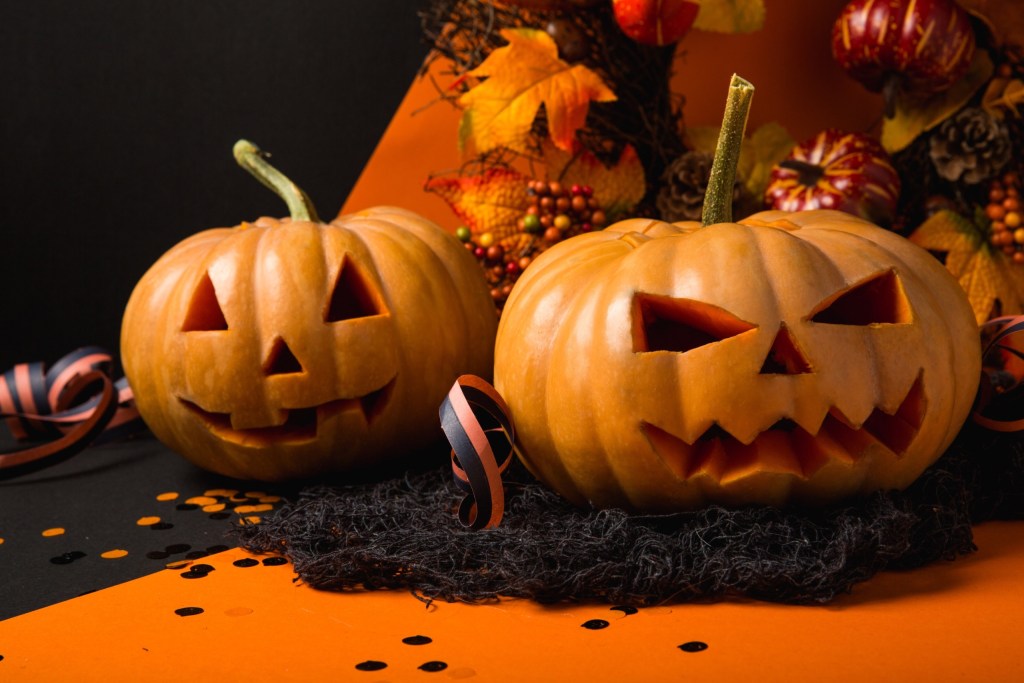 Don't forget to scare
Halloween wouldn't be the holiday we all know and love without a little bit of creepiness. Creativity is key here — there's a way to add in a little fear factor without purchasing giant plastic vampires and skeletons. We love these glow-in-the-dark hanging bats that you can install on your front porch or across low-hanging trees. For more nefarious-looking bats, check out this set from Amazon that you can hang from trees and tresses or stick right to the exterior of the house.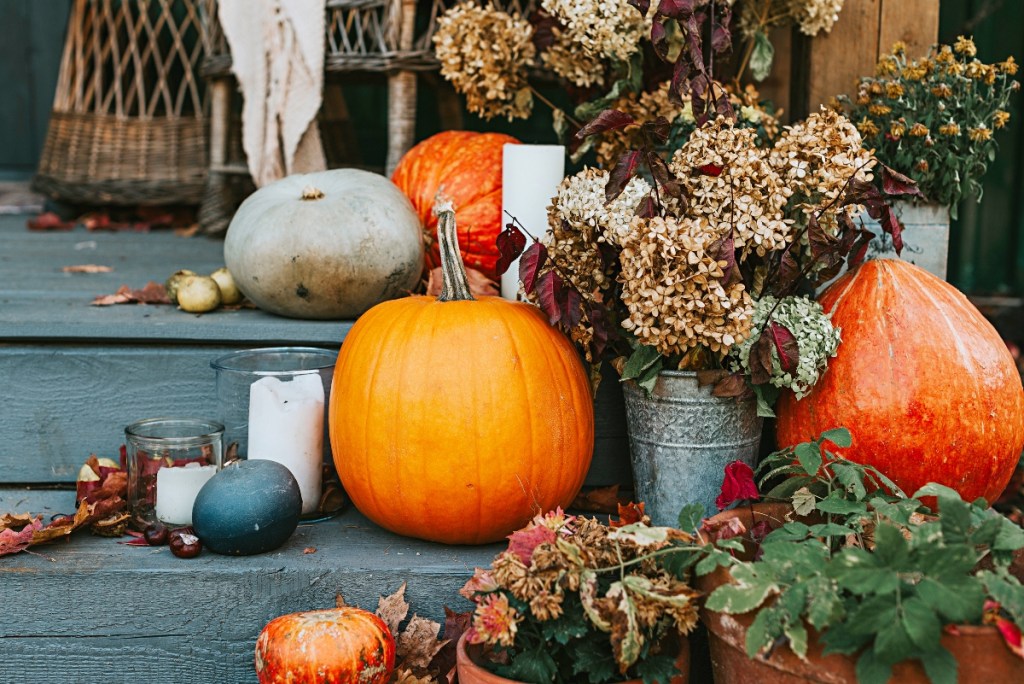 Natural elements
Halloween is part of the harvest season, so celebrate everything the earth has to offer by including some natural elements in your design. Plant chrysanthemums in big pots and line your front steps with them, or buy hay bales to arrange on your front porch and place pumpkins or cornucopias on top. The more colors and textures you can add, the better, so look for classic fall colors like yellows and reds, but don't be afraid to incorporate a lighter color palette with whites, creams, and silvers.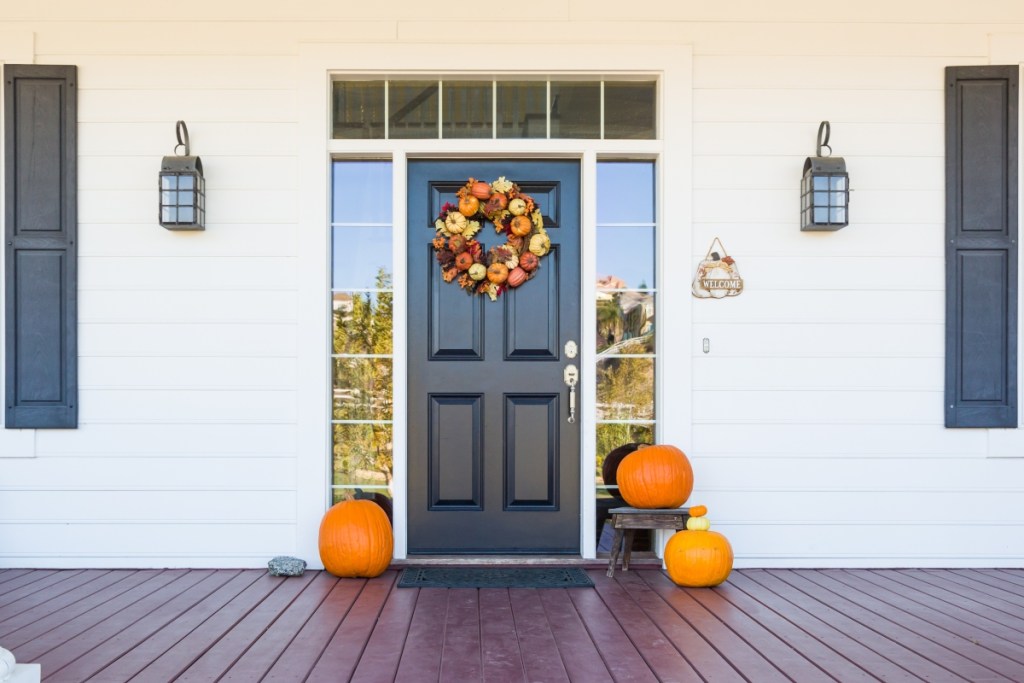 Go vintage
You can never go wrong with a rustic farmhouse look for Halloween, as it conjures images of pumpkin patches, corn mazes, and other seasonal fun. Get a little creative and display an old wheelbarrow filled with tiny pumpkins, gourds, and hay. Consider stacking old firewood or featuring wooden barrels surrounded by pumpkins or paper mache ghosts. The goal is to add creative elements that are understated and feel almost natural in your existing yard.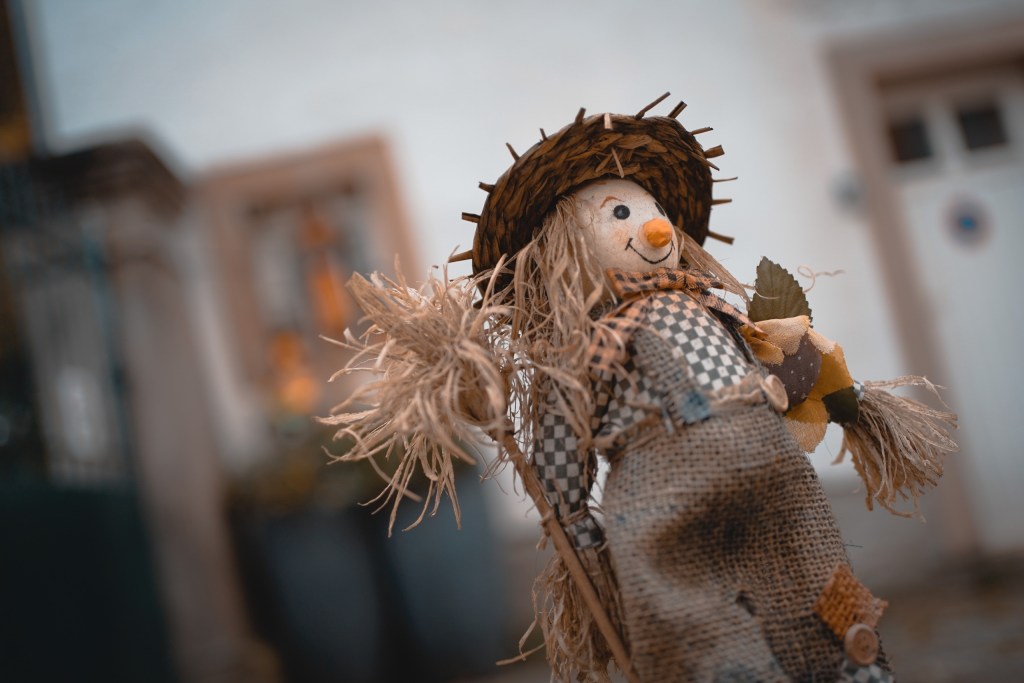 Elegant DIY Halloween yard decorations
Create an enchanting Halloween atmosphere (without looking tacky) with some of our elegant DIY yard decoration ideas. Elevate your Halloween decor with these refined and imaginative tips, enchanting visitors with a bewitching night of stylish fright.
Illuminate your home's pathways with softly glowing fairy lights entwined around faux tombstones.
Craft oversized paper bats for a sophisticated touch, while draped gauzy fabrics conjure a haunting allure.
Arrange a charming trio of DIY witches' brooms by the door.
Crown your creation with a handcrafted wreath adorned in black feathers and silver accents.
These are just a few ideas for creating an outdoor space this Halloween that will inspire envy in all of your neighbors. If you love your blow-up Jack Skellington, we don't blame you. Part of Halloween fun is indulging in these classic, cute designs. However, if you want to switch it up this year or reflect your more mature design style, there are plenty of other ways to create a warm, inviting front yard sans oversized plastic skeletons.
Experimenting with lighting, natural elements, and neutral, subdued tones will give create an outdoor space that's classic and chic so you can enjoy the best parts of the holiday and welcome friends and neighbors over for some spiked apple cider. Happy Halloween!
Editors' Recommendations