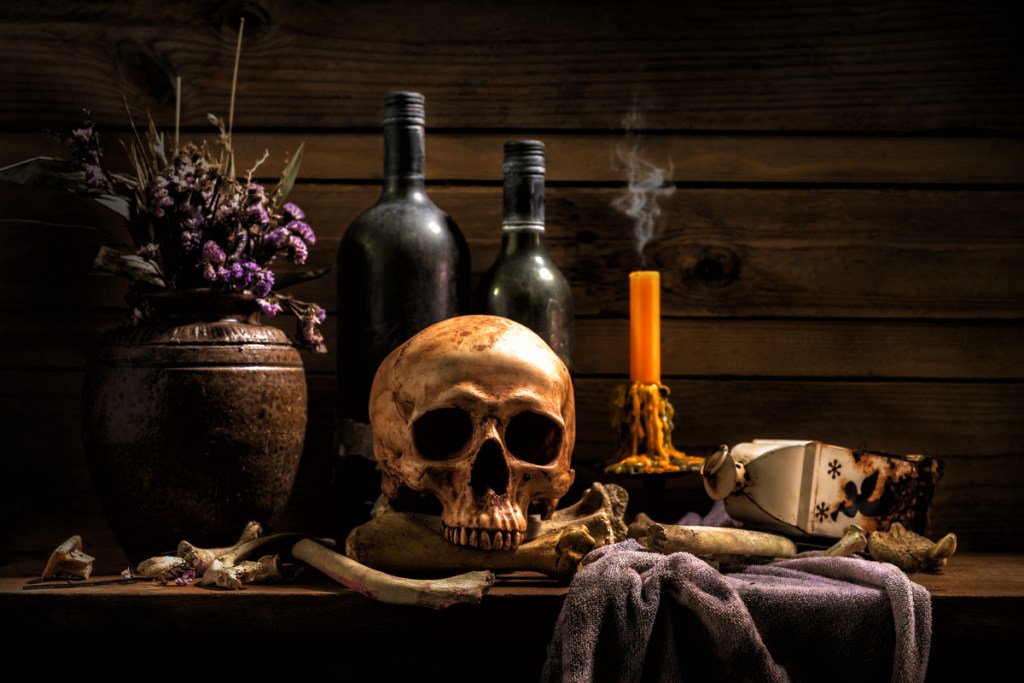 If you're the type of person who starts decorating for Halloween in August and September, you're in good company. While decorating for the spooky season is exciting, it can be difficult to constantly invent new and fun decorative schemes every year. The tried-and-true adage of "the classic pumpkin," makeshift graveyard, and spider webbing throughout the house can quickly lose its spunk after years of implementation in your design.
So, as you continue to search for this year's theme, we recommend taking a look at spooky vintage decorations for inspiration. There's a reason scary movies often take place in old houses, highlighting antiques and strange, distorted sculptures. From cauldrons to candles, there are several amazing and thrilling vintage pieces you can bring to your spooky season decor.
This Halloween, celebrate Halloween by paying homage to the past (and any ghosts that come with it). Take a look at some of our favorite vintage-inspired pieces that are sure to wow any trick-or-treaters.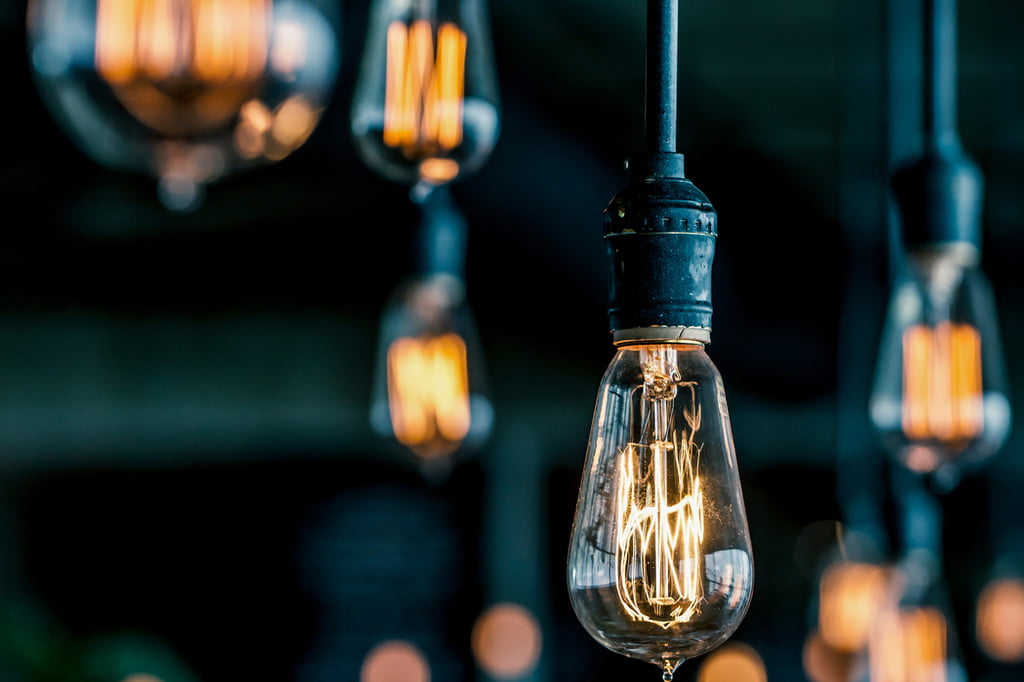 Get creative with old-fashioned lighting
Lighting is the key to setting the tone of any space, so make sure you fill your home with some old-fashioned illumination. While exposed wires or bulbs can become a fire hazard, there are certain vintage designs that are both safe and stylish.
Lanterns are perfect for a rustic vibe
Lanterns cast eerie shadows and are reminiscent of horror movie heroines descending down the dark basement steps. They also provide a warm, gentle light regardless of whether you opt for battery-powered or candle-lit arrangements. While the candle-lit variety creates a more authentic and rustic vibe, battery-powered lanterns are much a safer option for those with children or pets running around.
Candles make for a moody, creepy aesthetic
The faint flames of candles create moody lighting, adorning the walls with dancing shadows. Stick candles (especially in ornate candleholders) add the perfect touch of creepiness. They're also widely available at most craft and department stores for just a few dollars each. To upgrade the fear factor, consider purchasing bleeding candles, which create the illusion of blood dripping down the candle stalk as the flame burns.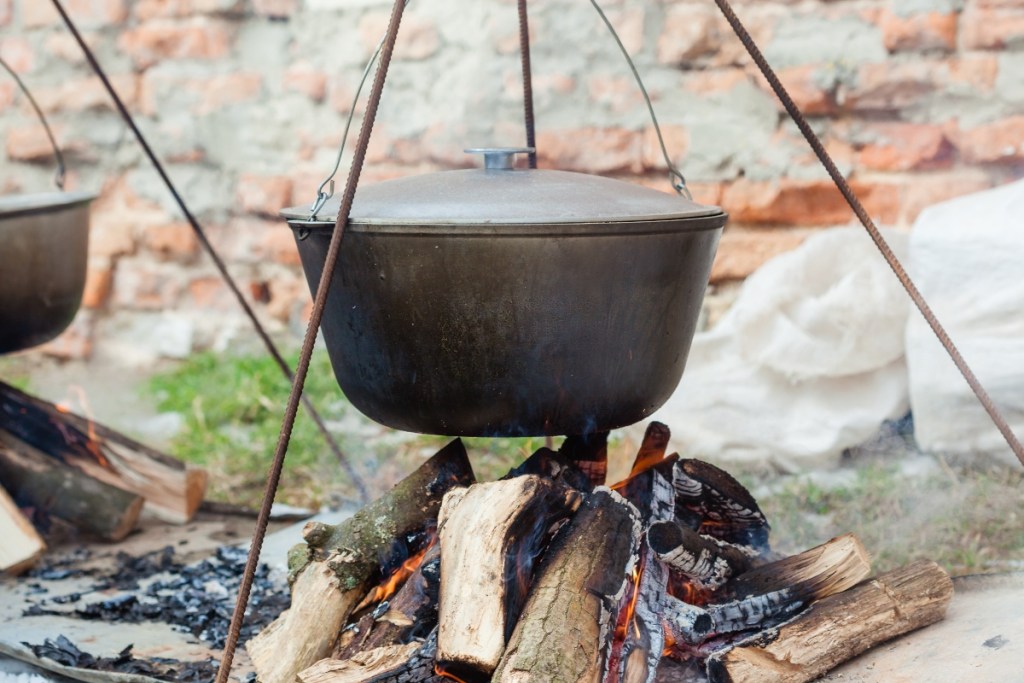 A black cauldron could amp up your Halloween party
An authentic vintage black cauldron is certainly a showstopper. While larger pewter or iron ones can be pretty expensive, you can always purchase plastic or tin options for a more cost-effective solution. This piece will certainly be a staple of your design, but it can be functional as well. At your Halloween party, fill it with water to set up an apple bobbing contest, or fill it with candy for visiting trick-or-treaters. Even authentic cauldrons are very durable. So, you can fill them with liquid, candy, smoke, or other items without concern.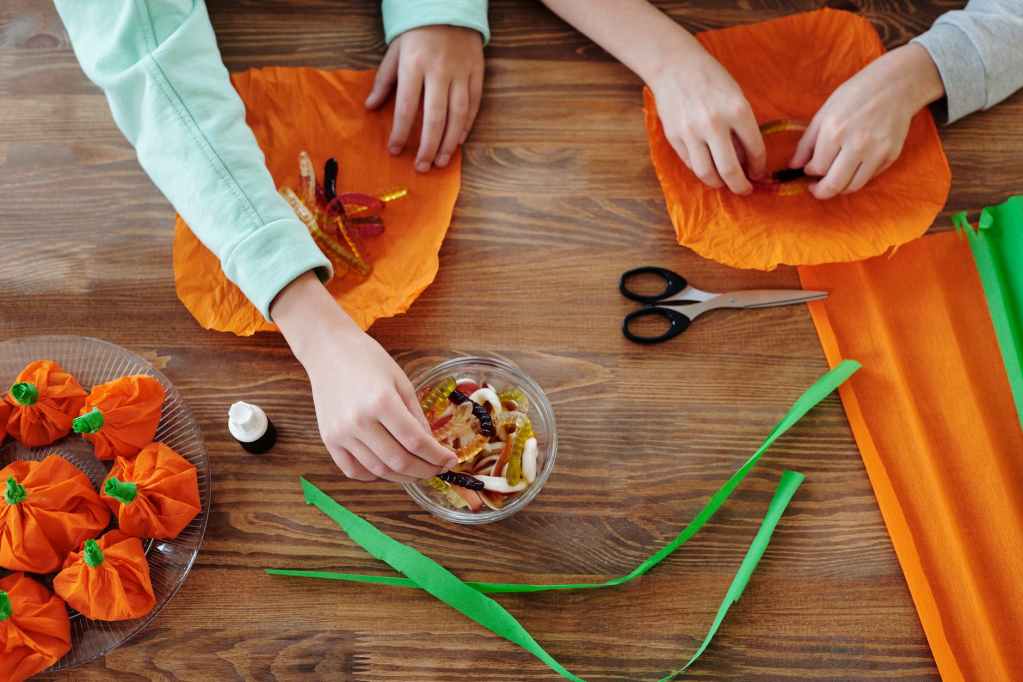 Paper mache sculptures can be a wonderfully spooky season craft
Vintage paper mache Halloween sculptures can be quite scary to look at, but isn't that part of the fun for Halloween?
To make these sculptures yourself, you'll need:
Water
Glue, liquid
Newspaper, cut into strips
A form (like a foam/plastic head or balloon)
Decorations (string, yarn, buttons, jewels, paint, etc.)
First, create the paste by mixing equal parts of water and glue to create a diluted glue solution that helps the newspaper adhere to the form.
Next, dip strips of newspaper into the paper mache paste and lay them all over the form. Allow the paper mache to dry completely, then gently and carefully remove the paper from the form. Last, decorate your sculpture however you like, using paint, string, jewels, and buttons, to give a little personality to your figurine. These vintage decorations can also be a fun craft for kids! Use fun colors and friendly stickers to create some joyful pumpkins and enter the spooky season with a creative activity.
The classic wrought-iron fence is a showstopper on any neighborhood block
Have you ever wondered why old-fashioned wrought-iron fences line the yards of haunted houses everywhere? Historically, these fences were only available to the ultra-wealthy, so they surrounded the perimeters of large mansions set on sprawling lands. Since these manors and their grounds have been well taken care of over the past few centuries, many of them are still standing, inspiring legends of ghosts and other hauntings. Now, no haunted house is complete without this iconic fence.
Nowadays, wrought iron isn't too difficult to come by, so you can purchase a few feet of inexpensive fencing to decorate your yard. Many Halloween stores also have faux iron fences so you can grab a few and put them up in your yard next to the scarecrows, hay bales, Jack-o'-lanterns, and any other spooky decor. You can also use fencing to divide areas of your design to better draw attention to the spooky decorations that you want visitors to notice!
Don't sleep on vintage books and signs
If you want to create a stunning vintage Halloween aesthetic, try the simple DIY craft of upcycling old signs and books. Head to your local thrift or antique store and search for large vintage tomes or rustic signs. They don't have to be Halloween-related, but if they are, that makes decorating with them much easier! Use large vintage books as decor on bookshelves, fireplace mantles, coffee tables, and even as centerpieces on the dining table for a spooky library feel. If you don't mind getting crafty with the old books, you can paint the covers dark, moody colors or use coffee staining techniques for an aged look.
If you find any old signs that you can upcycle, consider painting them to create a spooky look. Add your favorite Halloween phrases and use sandpaper to rough up the edges to make the sign look worn. Then, use some faux cobwebs and plastic spiders to create an ultra-spooky piece of Halloween decor.
Nothing says spooky like vintage Halloween decorations, and these additions are perfect for creating an authentic and creepy feel. Whether you choose legitimate antiques or decorative alternatives, these old-fashioned features are perfect for any Halloween theme and are sure to make your place the talk of the neighborhood.
Editors' Recommendations