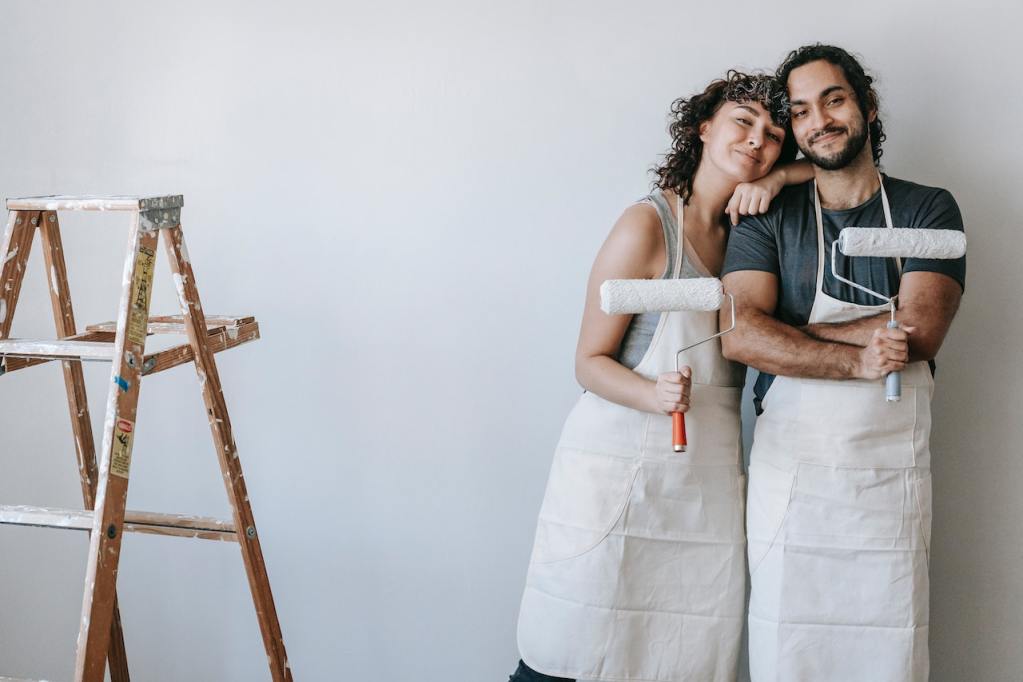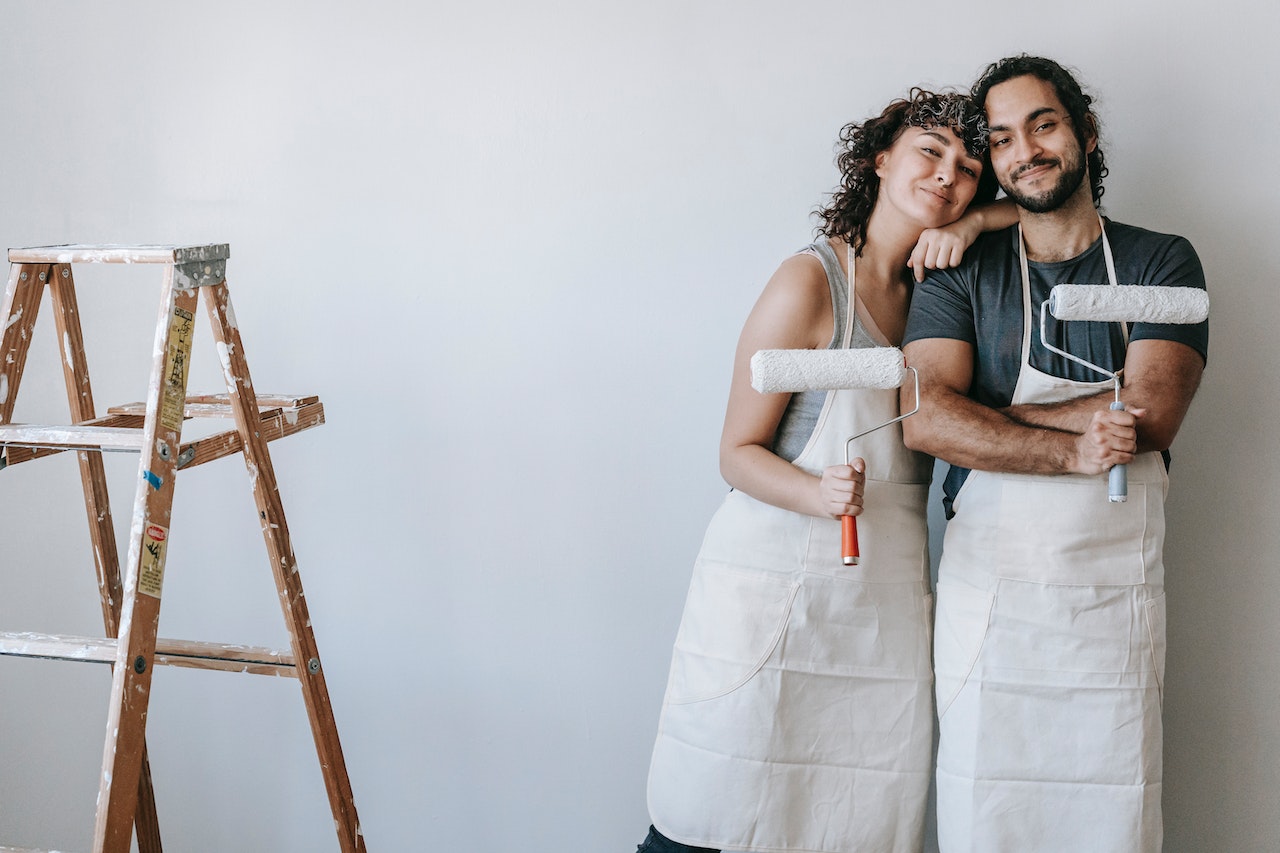 Fall is well on its way, and if you're anything like us, you're already planning all your home remodeling projects for the season. Many remodeling projects focus on the public-facing areas of your house — updating appliances, decor, and furnishings to better cater care to your guests. But it's always a great idea to use a fraction of your renovation budget on yourself. If you're looking to redecorate one or many rooms, consider transforming the bedrooms with a new coat of paint. Your bedroom is meant to be an escape from the day — a place to rest, recharge, and get some much-needed peace from the outside world. Make it your own with one of our favorite bedroom accent wall colors.
There are some inviting and fun colors that are on-trend for the cozy, cool season, and these hues are sure to revamp the space, whether you paint the whole room or just a single accent wall. These accent colors for your bedroom are bold but versatile, so they can work with most decor as long as you know what you're doing.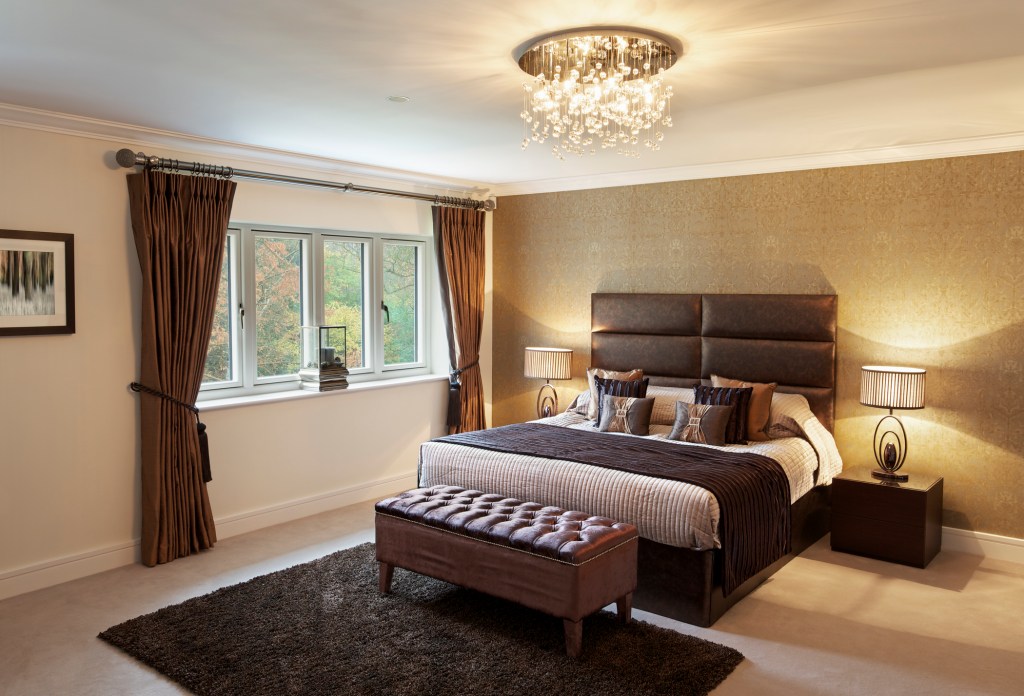 Factors in choosing bedroom accent wall colors
When selecting bedroom accent wall colors, several key factors come into play. First, consider the room's overall mood — are you aiming for tranquility or vibrancy? Take existing furniture and decor into account to ensure harmony. Natural light is a crucial influencer, as colors can appear differently under various lighting concepts. If you're unsure, neutrals or muted tones often work well. Lastly, don't forget personal preference — choose shades that resonate with you and evoke the desired emotions.
By balancing these factors, you'll create a captivating accent wall that perfectly complements your bedroom's aesthetic.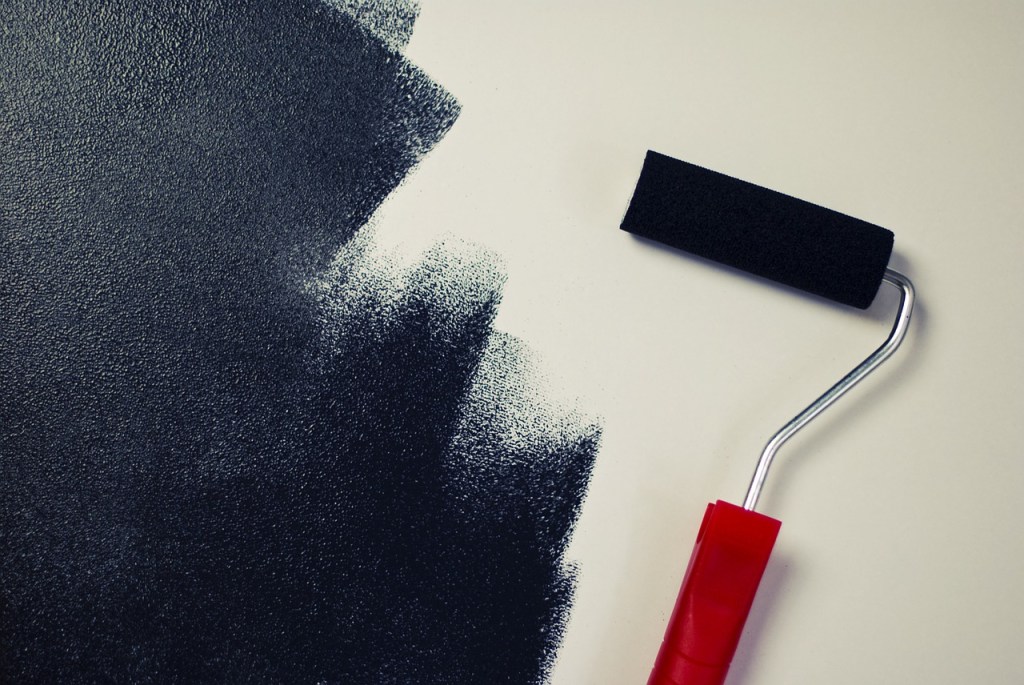 Dark hues win the day
Darker tones are great winter colors for walls, bringing cozy, cool energy into the space. Dark hues work well in a bedroom as well because they give you the feeling of being in a high-end hotel, encouraging you to rest, relax, and sink into your personal oasis.
Iron Ore is one of the top 50 colors at Sherwin Williams, and it's easy to see why. The deep gray is classic, mature, and contemporary without being too cold. If you want something with a little more color, check out Inkwell. Though the blue undertone is very subtle, it's just enough to give the hue a little more dimension.
Regardless of what you choose, be sure to balance these dark walls with lightly colored furniture and decor. Metallics also look great against a dark backdrop, so consider hanging a gold-framed mirror or wall decor to add a little shimmer.
Greener pastures
Green is also having a moment this year, with darker, sophisticated shades gracing cozy guest rooms, living rooms, and lounge spaces. We love Olive Grove from Magnolia Home for its perfect mix of olive and sage. If you're ready for something a bit vibrant, we love Emerald Temple from Valspar. Pair it with a duvet of ivory, navy, or a lighter shade of green to create a bedroom that will inspire envy in all your friends.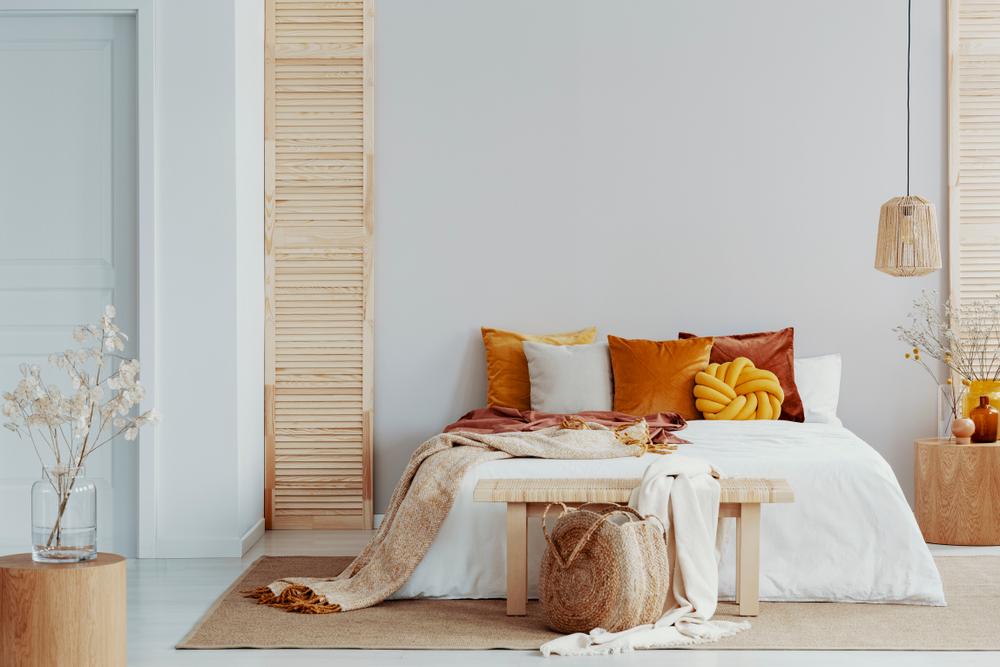 Gray is always in style
Gray will always be in style — it's a classically neutral color that's softer than pure white but brighter than other neutrals like navy blue and brown. Because of its neutrality, it acts as a blank canvas and gray can pair well with any aesthetic. Add dark wood furniture, woven baskets, and faux fur blankets for a rustic look or integrate pops of electric blue, ivory, and candy apple red for a contemporary color-blocked design.
Mineral Deposit is on the darker side, so you can lean into the moody energy and accompany it with navy blues and forest greens, or brighten up the space with accents of ivory and peach.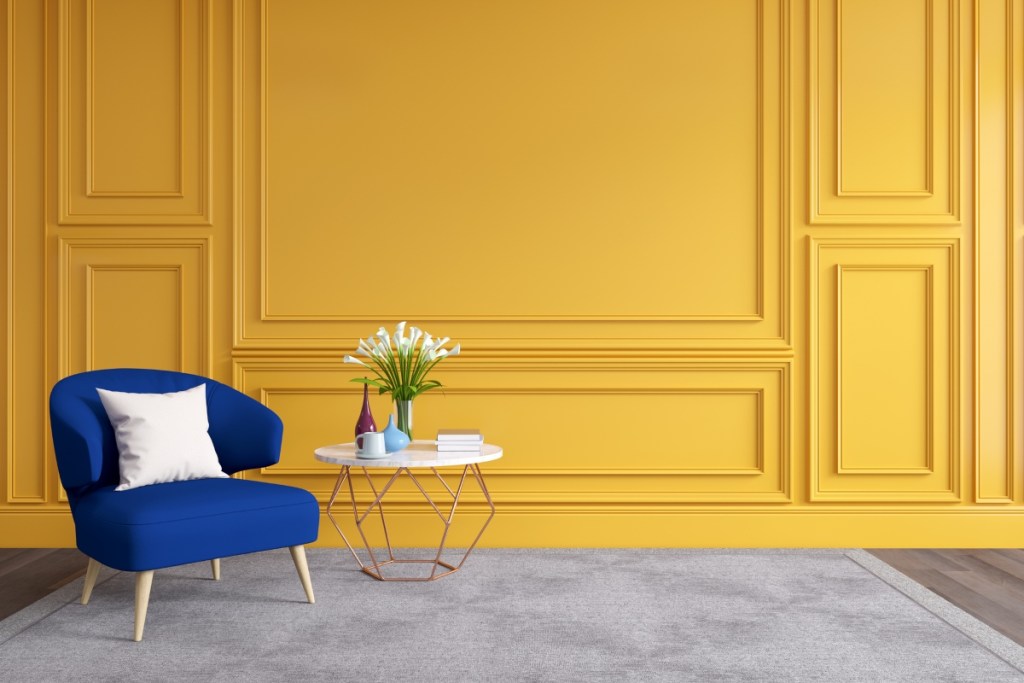 A bit of sunshine
We love yellow in the bedroom, especially during the darker months, because it's light, bright, and encourages a good mood all day long. With summer at an end, bring more sunshine inside with Suntan Yellow from Benjamin Moore. This is a more muted yellow with hints of orange and peach tones, making for a fun hue that isn't too intense. Cream Yellow is a few shades paler than Suntan Yellow, so it's a good choice for common spaces and guest rooms.
Understandably, you may not want some of these colors on all four walls. Yellow can be overbearing, and gray might be a little too stale for your taste. In these cases, stay on trend and incorporate these fall and winter hues in an accent wall that's decorated with your favorite seasonal decor and art. Be creative and play with colors, textures, and patterns to design a room that's reflective of your personality.
You can even consider adding texture to the walls themselves, installing shiplap, an oversize headboard, or wainscoting to make the walls pop. These small details go a long way in making your bedroom stand out, showing off your impressive eye for interior design. These colors are just a starting point. We encourage you to head to your local home improvement store and grab all the samples and swatches you want so you can create the perfect relaxation space. Your new room will be perfect for an evening tucked in with a good book, watching Netflix, or observing the leaves fall outside your bedroom window.
Editors' Recommendations