With the cold weather that the winter months bring, we often search for ways to feel cozy and warm. One way to accomplish this is to paint the walls of your home in hues that evoke a warm feeling. If you're looking to transform your home into a relaxing winter respite, we've got you covered.
Though many people choose to refresh their paint in the spring, there are plenty of fantastic winter colors that will freshen up your walls and create a welcoming vibe for winter. While reddish neutrals are often the go-to for this season, there are also plenty of cooler shades and bolder options for those who want to add a touch of drama to their design.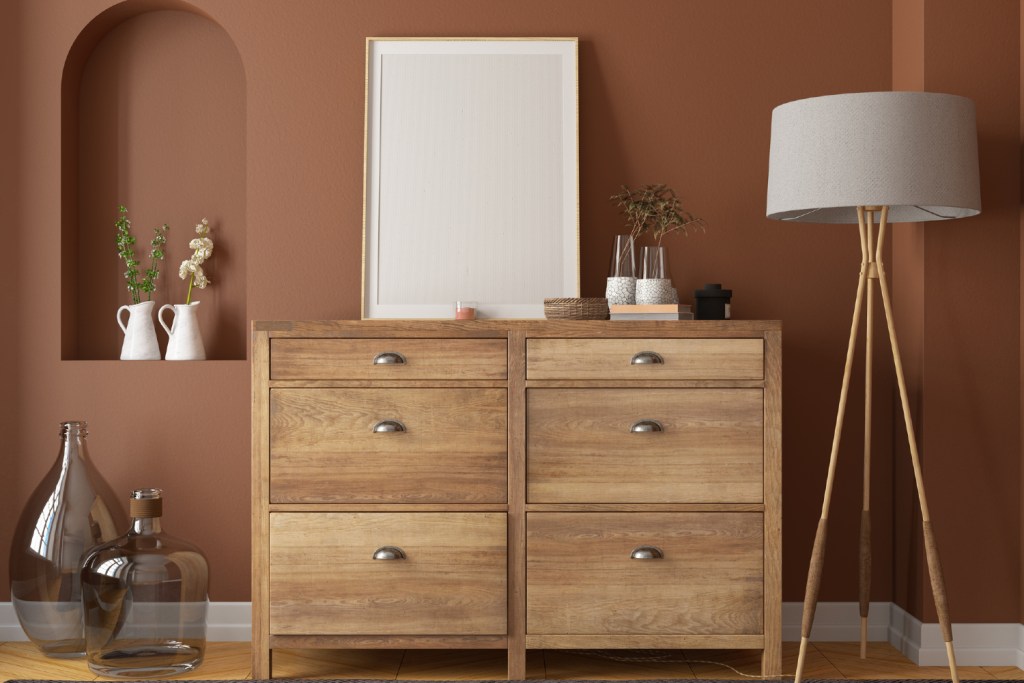 Warm neutrals
One sure way to cozy up a room is to utilize a warm color palette filled with sandy browns and orange-tinted tans. To save yourself time and money on a full-scale remodel, choose a color that already complements the existing decor in the room, such as throw pillows and blankets, rugs, or furniture. To remodel a room, expert Alexis Peters, the Interior Design Advisor at Real Estate Bees, suggests,
"All you have to do is pick five colors you love and implement them in the main spaces in your home in whichever way thrills you. Now you're set for winter."
And though Peters is a fan of color coordinating a whole house, you can always start with one room and work your way around the home from there. If you take the one room at a time approach, begin in the room the family gathers in the most since this will be the entertaining space that's bound to get the most use over the winter.
Cool winter colors
Instead of counteracting the chill of winter with warm neutrals, celebrate the season with icy hues inspired by the arctic weather. Snow white, cool grey, and icy blue all reflect the winter mood while delivering a modern and elegant look. Cold weather colors like these look great in bathrooms and dining rooms, especially if the overall decor is formal.
While the look you're going for is cool, the space still needs to be inviting, so be sure to soften the look a bit with soft textures. Faux fur or cozy flannel can provide some much-needed comfort and add a bit of dimension to the space as well. Don't forget to incorporate warm accent lights and colors to balance the cool tones and make the space a bit more inviting and comforting.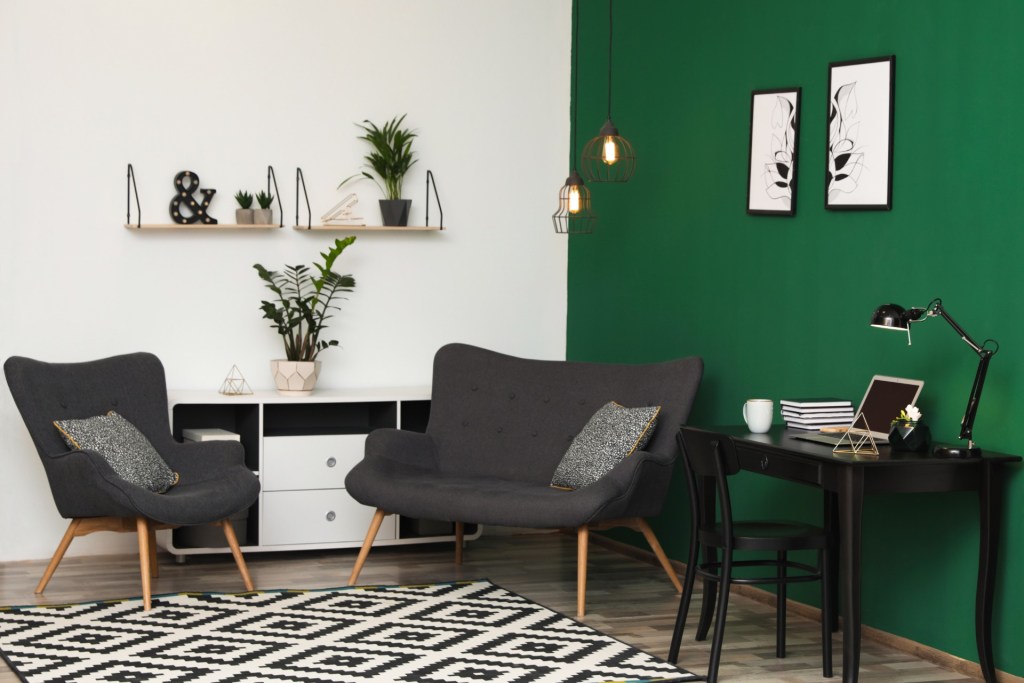 Richer colors
Rich jewel tones like ruby red, turquoise, and magenta or earth tones like sage and hunter green can quickly make a room feel more intimate. Bring these colors into your home with textured and patterned throw pillows, area rugs, art, and furniture. Richer tones will not only pair nicely with the warm neutrals or cool winter hues that you paint the walls, but they will also add much-needed pops of color to your decor. Green shades have become increasingly popular over the past year or so and they work year-round. According to Elizabeth Rees, Co-founder of Chasing Paper,
"For a cozy, serene and enveloping feel, we've seen our customers use forest, hunter and similar shades of dark green — from nurseries to bathrooms. It's truly a muted, yet rich color palette that will be appreciated year-round."
It's also a good idea to add dimension to your existing decor by choosing shades both lighter and darker than the primary hues in your palette. For example, if your walls are painted cool winter blue, look for accessories and fabrics in sapphire blue. If you want to go bolder, consider painting an accent wall a jewel tone to complement cool gray walls.
Whether you're thinking about remodeling your entire home or just one room this winter, choosing a color scheme that's fitting for the season will set the mood for the entire space. Warm neutrals, cool icy shades, and jewel or earth tones will all liven up your space while also creating a specific vibe. Warm neutrals tend to convey a cozier feeling, perfect for spaces like living rooms and bedrooms, while cooler shades work best in bathrooms and more formal areas. Whatever color scheme you choose, don't be afraid to mix in some jewel or earth tones and add pops of color for an additional layer of warmth. These color palettes work great in every room from the nursery to the den, so don't be afraid to try something new this season.
Editors' Recommendations