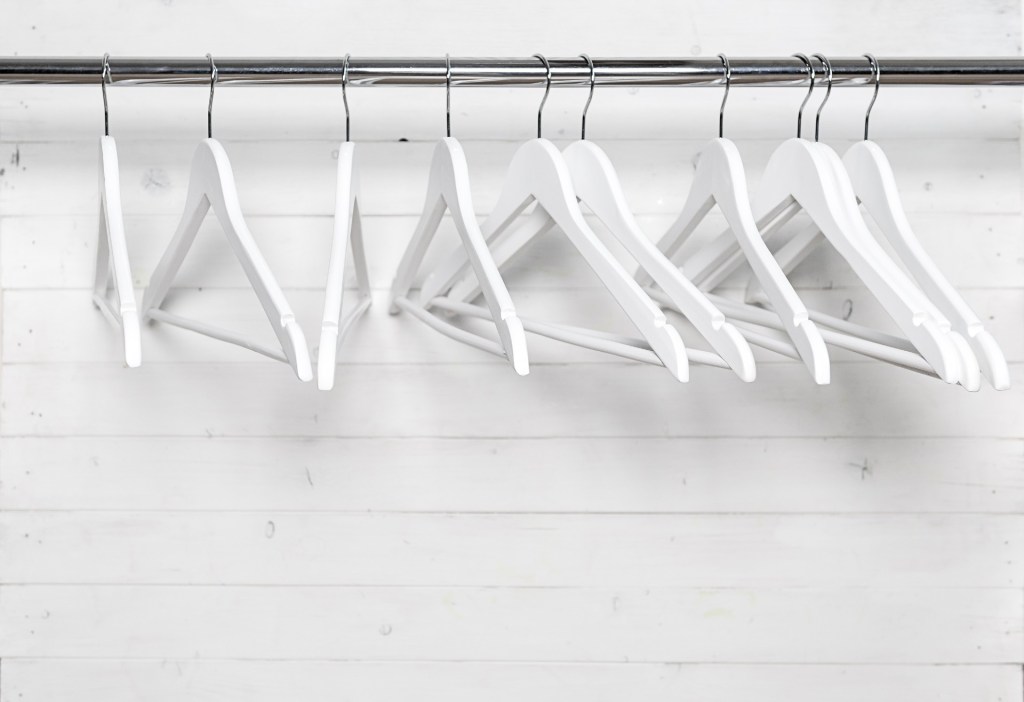 Often the catchall space for everything from boots and coats to umbrellas and dog leashes, your entryway closet has a big job to do. Keeping it organized is no small feat. The key to maintaining order is outfitting it with systems that will work for you. Here, we share our picks for Container Store entryways products that will turn your closet into one you will be proud to open not just when you are alone but in front of company, too.
The first step in any closet organization project is pulling out everything and sorting through it all. We know, we know. It will be worth it in the end! Make piles—keep, donate, toss. This will help you decide what your storage needs are. Do you have a lot of shoes? Do you need an easy place to deposit bags when you come in? Think about what you use the most and choose accordingly.
Why not bring additional storage to a vertical surface that often goes unused? You can use this customizable over-the-door rack on the inside or outside of your closet door. It features boards and hooks that offer a place to hang hats, keys, leashes, and more. Mesh baskets are the ideal spot for items such as handbags, umbrellas, and mail.
Entryways are the perfect place for an extra mirror to get a last-minute check of yourself. We love this wall mirror because it also has great storage. A hidden shelf offers a great spot to keep mail, wallets, and other small items. Five hooks can hold keys, leashes, and bags.
Have a lot of shoes? This attractive three-tier shoe rack has three generous mesh shelves that can be angled for easy viewing or remain flat. Lipped edges keep contents secure. The wooden top is a great landing spot for bags and larger items.
One hook that does the work of six? Yes, please. This stylish iron and wood hook will hold coats and hats of all shapes and sizes. We love that it can be easily mounted to a wall or door and greatly increases your storage options.
When form and function meet—we love the chic Japanese design of this umbrella stand. Not only do the geometric openings make it look like a piece of art, but they also let the air circulate so your umbrella will dry faster. Place it just outside your closet to add a useful statement piece.
Want a simple way to make any closet look more high-end? Instead of a mismatched collection of wire dry cleaning hangers, update yours with these wooden ones. You will be amazed at what a difference the addition of uniform hangers will make. These are perfect for the entryway because they have a flat profile and are strong enough to hold heavy coats and jackets.
Having a well-appointed entryway will make getting out the door and coming home a more relaxing experience. An abode that follows the container store storage home plan has a place for everything and always feels welcoming. We like the sound of that!
Editors' Recommendations