Your entryway lighting is a crucial part of creating a stunning foyer. This fixture helps set the scene, affecting how you and your guests feel when you walk through the door. From warm to cool lighting, to elegant or more modern effects, the lighting you choose for your space can enhance your entire design scheme. In fact, Bob Vila says, "The right lighting fixture adds drama, creates a focal point, establishes a cohesive style for your space." Fortunately, transforming this part of your home is quick and easy. Take a look at our favorite foyer lighting ideas inspired by designs both modern and classical. So, let's dig into the different types of lighting fixtures you can add to your entryway.
Add sophistication with classic chandeliers
When you think of entryway lighting, you might think: chandelier. Commercial foyers, like hotel and theater lobbies, often feature extravagant crystal structures sending glittering sparks of light in every direction. While you may have to edit this over-the-top vision, you can still evoke the same feel in your home.
For a dramatic look
Serve up a dramatic look with a tiered crystal chandelier. This style looks especially fitting in high-ceiling entryways or front areas with staircases. Remember, however, that these require a little more upkeep and are on the pricier side.
For a gothic look
If you want to lean more toward a Gothic, antique vibe, choose a candelabra chandelier with metal arms and exposed bulbs. Try candle light bulbs for a more on-brand look, and install dimmable styles for versatility.
For a modern look
Some modern chandeliers look like spiral structures with long, thin bulbs hanging from metal chains. Opt for a chrome finish if you're aiming for a sleek look. Keep in mind that these are best for high-ceiling entryways. However, Pottery Barn says, "Smaller entryways look better with smaller chandeliers unless you want the fixture to serve as a focal point."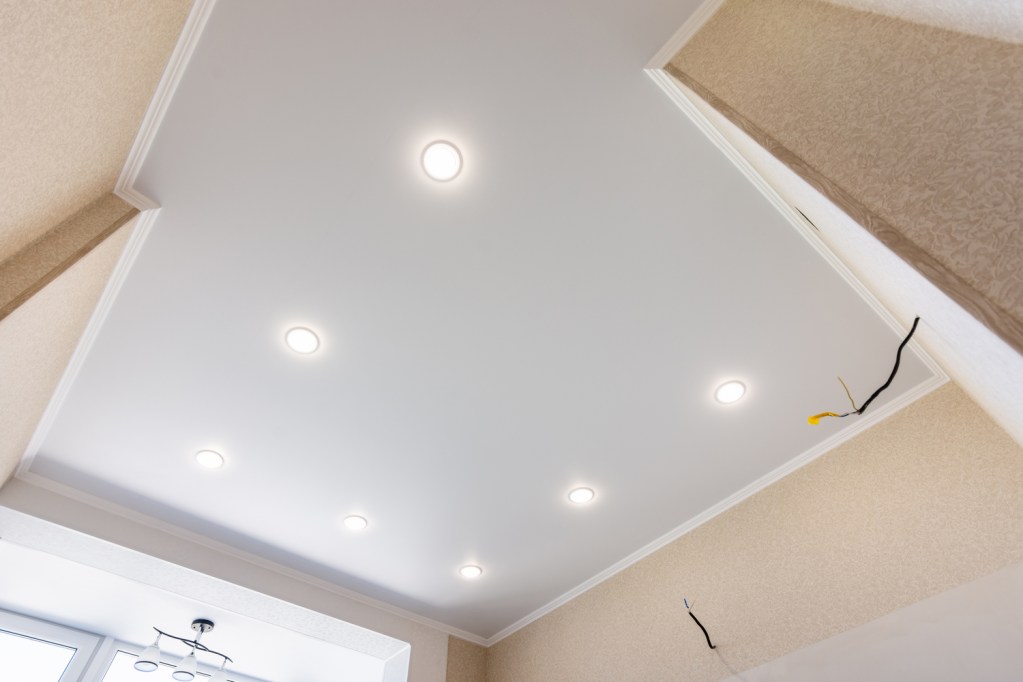 For simplicity, add recessed lighting
If you have low ceilings, recessed lighting may be your best bet. LightStyle of Orlando says, "These lights keep the ceiling level, and can help you create the illusion that your ceilings are higher." This type of lighting also looks great in long hallways, helping light your way toward the living room or stairs. Recessed lights are easy to install, and you can mount them onto cabinet tops by your entryway if needed.
Also, recessed lighting fixtures are often made of dimmable LED bulbs that not only save you power but also allow you to choose ambient lighting fit for any occasion and time of day. This makes them ideal for creating a modern entryway feel that is equally sleek and functional.
While recess lighting is less dramatic than other styles, it makes for a clean look you can play up with various decor aspects, like wall coverings and rugs.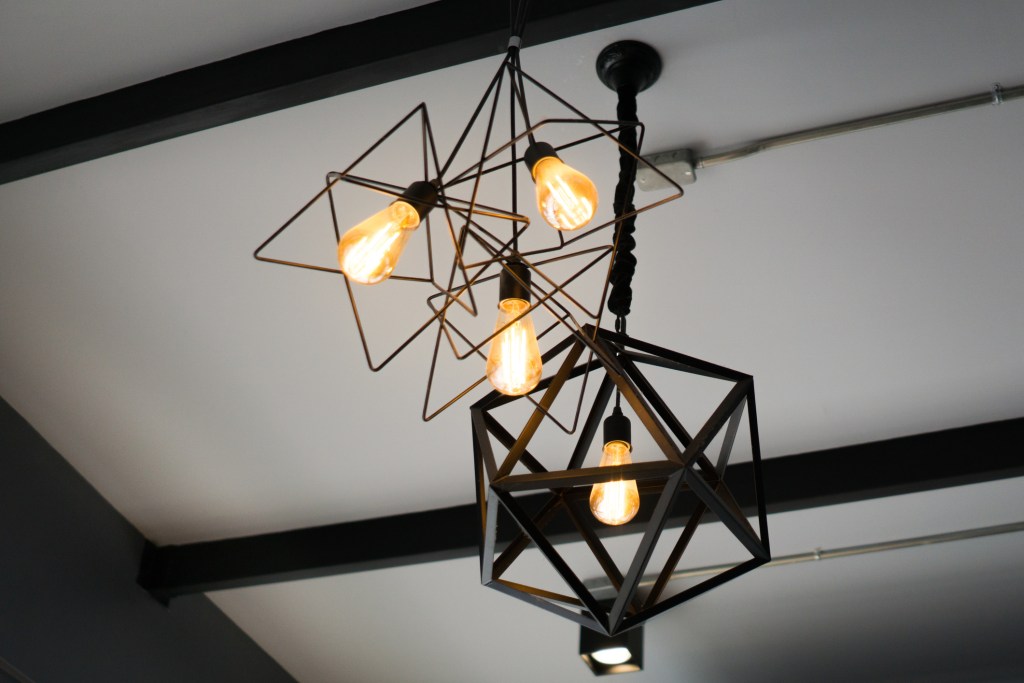 Opt for a bold statement with pendants
Another versatile entryway lighting fixture is the pendant light. In a nutshell, the term is a catch-all for any lighting fixture that hangs from the ceiling, and it can even include some chandeliers.
One unique type of pendant is the fabric-covered lampshade. Velvet is an unexpected choice that can make your room feel warm and romantic. Choose undyed linen and cotton for a rustic or modern look. Other unconventional materials include bamboo, sisal, and rattan.
For contemporary homes, go for metallic pendants with bare bulbs. A row of these hanging lights gracing your entryway immediately makes your home feel on-trend. Caged bulbs in geometric shapes are also a popular choice for their visual intrigue and appeal. Hang these industrial-inspired pendants in staggered heights for a more interesting look (if space permits). Opt for warm-toned LED lighting.
Flush mount lighting could be just what you need
This style of lighting is akin to recessed lighting. It's simple, functional, and effective. Note that there are two types of mounts for your consideration: The flush mount, which makes direct contact with your ceiling, and the semi-flush, which hangs a little lower.
Both are widely available online or at your local hardware store. You might assume these are boring and outdated, but you'll be pleasantly surprised by the different styles and finishes at your disposal.
Farmhouse flush mount lighting includes exposed bulbs enclosed in wooden cages, dispelling the myth that flush mounts are only available in plain disk styles in glass covers. You might reach for metallic cages instead if you want more reflective structures. We recommend metal cages with thin arms and geometric shapes. If you want a mount with more personality, choose a crystal flush. These resemble petite, low-hanging chandeliers. Otherwise, try a classic flush mount with a glass cage. Sarah Joy recommends this style of lighting as it's affordable.
Beyond designing your bedroom, living room, and kitchen, you might now be looking at foyer lighting ideas to transform your entryway. This area will make the first impression on your guests, and it's the first thing you'll see when you walk in the front door every day. Needless to say, it should make you feel proud of your home.
Editors' Recommendations