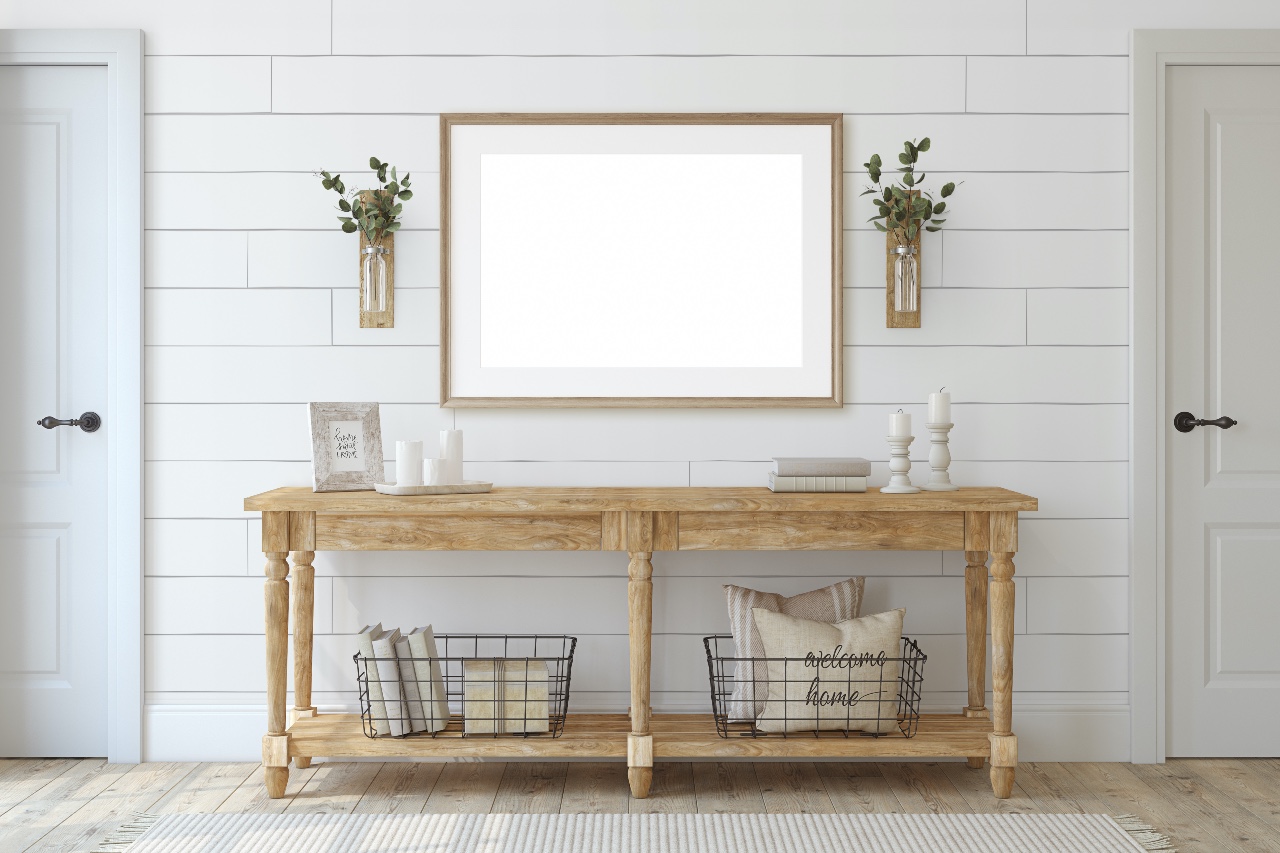 The entryway to your home or apartment should make you happy when you walk in and welcome guests when they pass through it. No matter how small, it should be a reflection of your personal style. If you pay attention to foyer organization, you can design an impactful and useful entryway.
Make it functional
If you know you are going to walk by a table with a drawer and drop your keys somewhere, put one in with a tray or bowl to hold your keys. Put in a bench, chairs, or just one chair. You can use a narrow and tall table if space is at a premium. Put something welcoming on the table. It could be a vase of flowers you can change out or a sign with an inspirational message.
If there is room under the table, put a horizontal wicker basket with a liner or a pretty crate to put boots and extra shoes.
If you've got the room, pick up a vintage dresser at a secondhand or thrift store. It makes a perfect place for the key bowl, but you can also use the drawers for mittens, gloves, hats, scarves, seasonal purses, or backpacks and even extra linens.
Think about balance
Use matching lamps, either on the table or as floor lamps. Light is important because brightness is welcoming. Balance the light from the window by putting an entryway mirror on the opposite wall. Consider the scale. If you have a huge entryway, you don't want one little chair and one tiny table. Get a substantial table or a smaller table with two upholstered chairs. Add a bench if you've got the room with some nice comfortable cushions and throw pillows. Put an ottoman with one of the chairs.
Even better, make sure the bench has storage underneath, so it does double duty as a place to take off your boots and a place to store items. It's functional and it increases your closet space.
Use groupings of photos or groupings of artwork for a more symmetrical look.
Anchor the entryway with an area rug. Adding a rug may seem counterproductive because there's going to be dirt and perhaps snow and water tracked in, but the rug is necessary to define the space. Use a textured rug with flecks of color for texture and to help mask the dirt between cleanings.
Don't be afraid to show your personality with accessories that have a pop of color.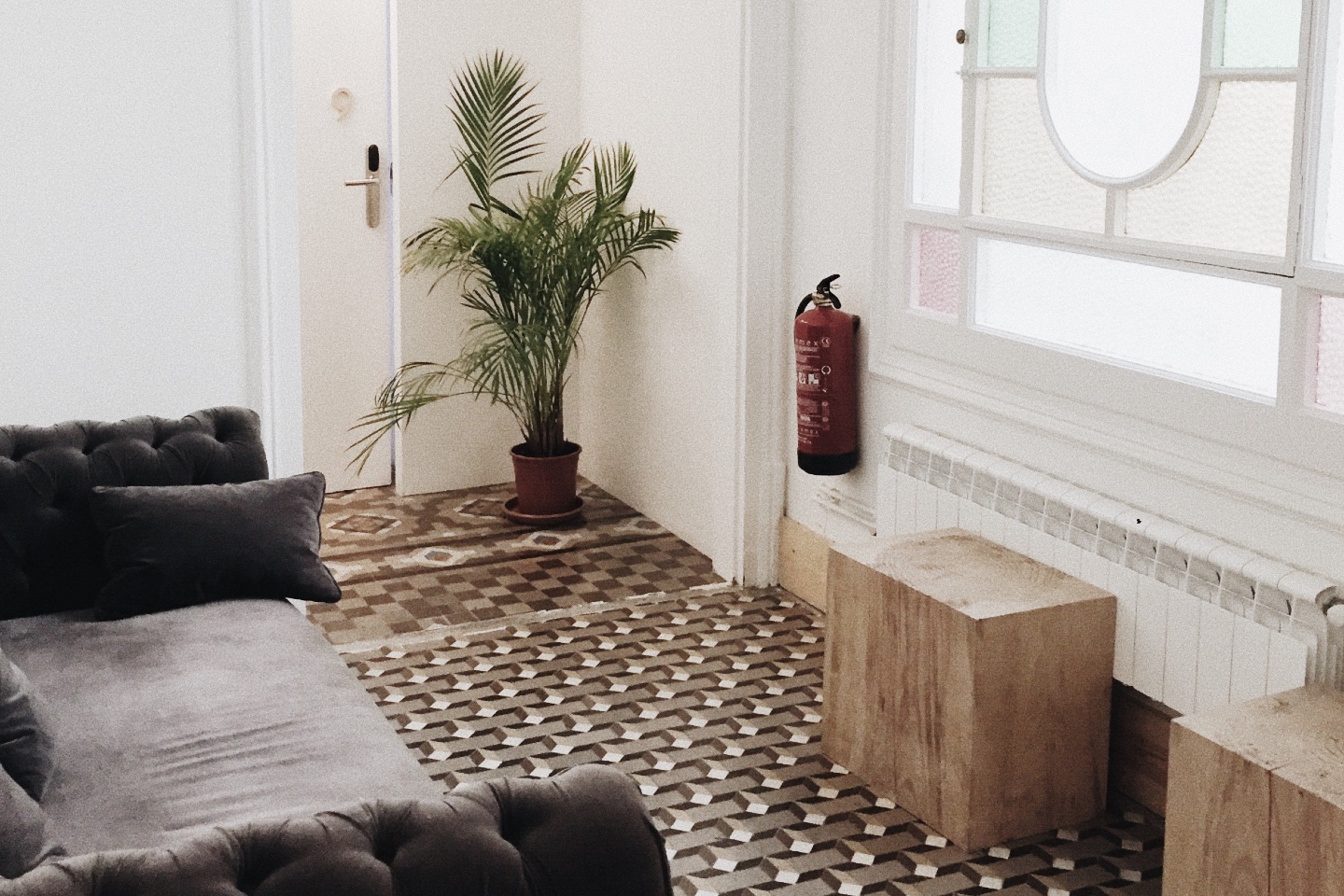 Adjust for the space
If it's a small foyer, use lighter colors to move your eye around and spread the light throughout it. Apply entryway wall decor ideas that will create a statement. A foyer is a great space to make a statement with wallpaper. You can get some very luxurious, expensive wallpaper and not spend a lot of money because you will only be doing one or two walls. Paint the other walls with a color you pull from the wallpaper. If it's a particularly vibrant wallpaper, use a shade of paint one or two shades lighter. Use a gloss paint because it will reflect more light.
Use hooks, hook rails, and a coat rack or racks as entryway organizers. Floating shelves will add to storage potential and also decorate and define the space. If you like to travel, put some travel accessories out. If you hobby is gardening, place some gardening accessories out.
Tall plants will help add an organic feel and make the space feel larger.
A large, oversize mirror — even a full-length mirror — will make the space feel larger.
Use a variety of textures to add interest. If you are using floating shelves, use rustic wood. Frame the mirror with distressed wood. Or frame the mirror with peg rail and use it to hang hats and purses.
You can create an interesting look by taking a rustic frame and hanging a seasonal wreath.

Craft an entryway if needed
Some open-concept homes have no appreciable foyer space. However, it is still possible to create a space to function as an entryway. Get a comfortable chair with a standing lamp next to it. If you can, get a small table — even if it's just big enough for a pretty little tray to set your keys on.
Remember scale, light, and personality. An entryway should have furniture that fits the scale of the space, and you should make use of as much light as you can. Add wall sconces or floor lamps if needed. People feel welcome when you share, so put some accessories out that reflect your personality.
Editors' Recommendations