If you're giving serious thought to giving your home a modern aesthetic, there are several key elements to consider. This fresh, contemporary look contains clean lines, natural materials, as well as simple and functional pieces. A modern aesthetic also features bright, light-filled rooms that include reflective materials like metal and glass. When it comes to your entryway design, there are some top changes you can make to give it a more modern feel. Here are six ideas you can try today.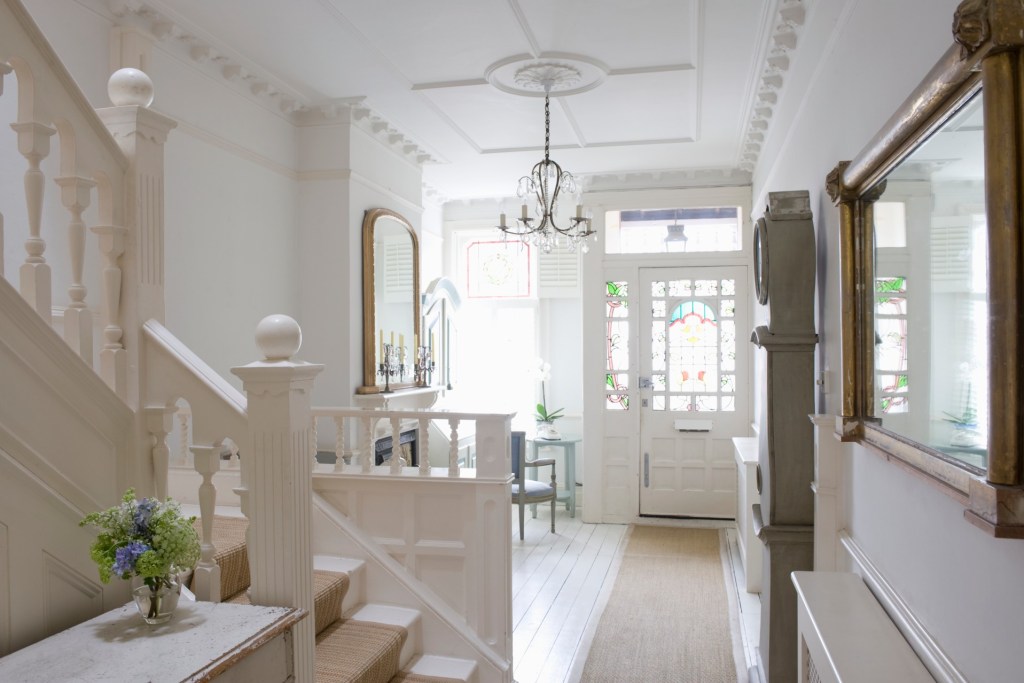 Install a new door
A big part of the entryway that many people overlook when they want to give their home a makeover is the front door. If your door is in need of an upgrade, invest in a simple and modern model. Popular choices include dark, wooden doors with narrow glass panels, unpainted wooden doors, and all-glass doors.
Don't be afraid to be bold, but you should also think in practical terms: Glass may not be right for areas with extreme summers and winters, but wood is a pragmatic choice. Avoid doors with ornate designs and paints; rather, choose long, linear bar pulls instead of old-fashioned bronze handles.
Go big with a mirror
Modern aesthetic makes the most of natural light, so even if your entryway doesn't get a lot of sun, a large mirror will improve things tremendously. It will reflect any light during the day, making your entryway brighter and more appealing.
Choose big, round mirrors with thin metal or wooden frames. If you want to go for more rectangular shapes, the same rule applies — choose thin, natural frames. Mirrors are often paired with entryway desks and tables, but if you choose not to go this way, or if there's little to no room in your compact entryway, place it over a small floating shelf instead.
Invest in a multipurpose storage bench
When it comes to modern decor, a no-fuss approach is essential. Instead of an entryway table that gets cluttered quickly, choose a multifunctional storage bench that can hold multiple items inside and also serve as a sitting area when you're taking off your shoes or boots.
Most storage benches have a top lid that flips open to stash items, but there are mid-century bench designs that feature a bench and an attached drawer.
Unvarnished wooden benches with padding in gray or black colors are great choices. And, a bench should be narrow enough to be inconspicuous but impactful enough to make your modern entryway design come to life.
Choose a neutral color scheme
Another important modern design aesthetic is a neutral color scheme emphasizing natural colors like browns, whites, and other colors usually found in nature. This is where unpainted and unvarnished furniture can make the most impact, as you use them in their raw, original form.
This also applies to your entryway: Stick to natural and neutral colors where you can set the tone for the rest of your home.
Highlight a marble or metal art piece
Metals and marble are big in modern design. Bronze, brass, silver, and iron are also popular choices for artists. A neutral color scheme will mesh with the rest of your decor.
Statues and art pieces are interesting, intriguing, and most importantly, incredibly modern. That doesn't mean you have to spend a fortune on a life-size replica of The Thinker, but a statement piece that fits on your entryway drawer, table, or floor is enough.
Choose a practical rug
Entryway rugs protect your floors from dirt, mud, and scratches. A modern entryway rug not only complements your decor, but it should be durable. When it comes to design, geometric shapes like triangles and stripes are a classic choice.
If you want to add a little bit of color to your toned-down color scheme, an entryway rug should provide it. Cool blues and pale greens work, as well as warmer yellows like mustard and butterscotch. Choose durable materials like wool that endures years of heavy use while retaining its quality.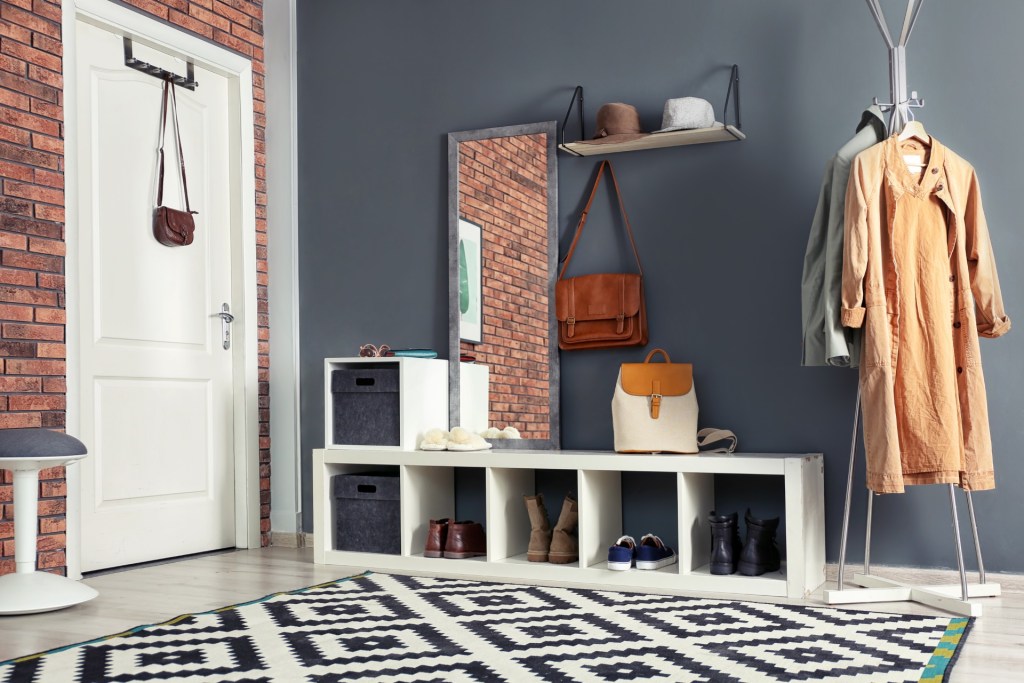 From the front door to functional pieces, a modern aesthetic is easier to achieve than you think. Now, your modern entryway is only six steps away from a revamped look. With these helpful tips, you can revamp your front area to a fresh and new modern space. Most importantly, take your time to choose each piece. Even though you're decorating under some guidelines, each piece should still reflect you and your family's personalities.
Editors' Recommendations