The natural look of a wooden barrel always brings a bit of rustic charm to a space. Whenever you walk into a restaurant where wine barrels are used as tables, you can't help but think of how creative and fun it is—you know you're about to have a good time. The good news is, you can do the same for your home. Bringing a wine barrel into your decor lineup can bring an authentic and warm feel to your space.
There are so many ways you can use a wooden barrel in and around your home. We love how you can use only the top or the whole barrel itself. Whatever your aesthetic is, you can make it happen. We absolutely cannot wait to dig into how to use wood barrels for decoration, so let's get started.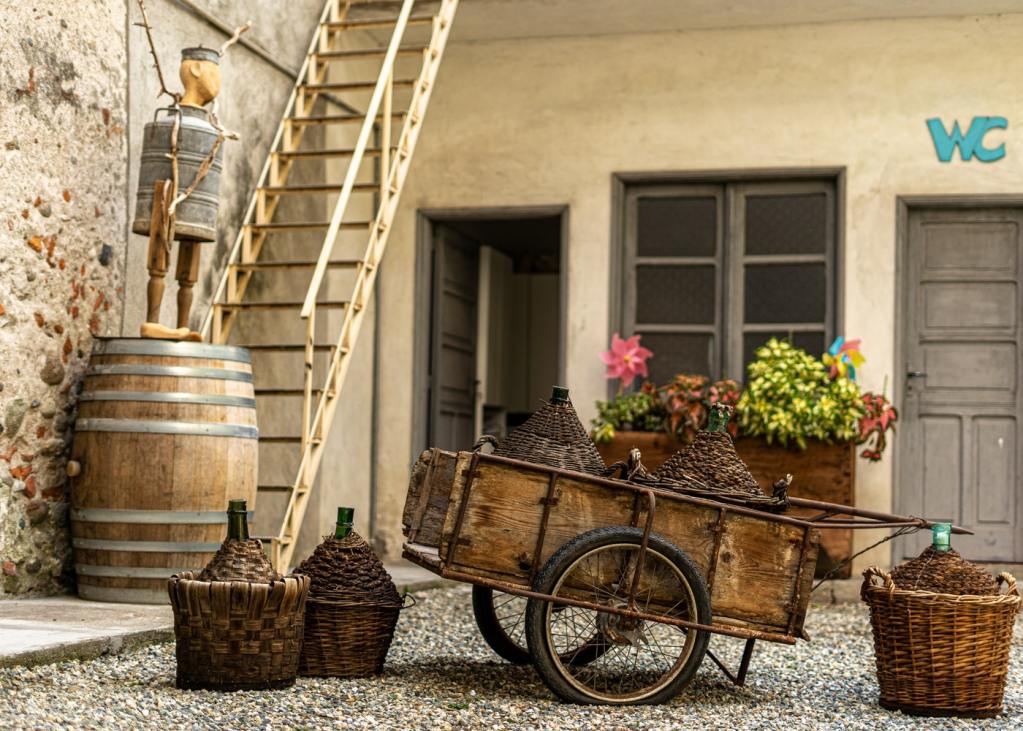 Trays everywhere
Can you think of a room that wouldn't be made better by adding a tray? Neither can we. You need one on your bed, in your living room, on your kitchen counter, and in your office. Whether it is used for holding decorative items, your essentials, or your snacks, a tray is always handy.
We love how easy it is to make—you don't even have to cut it. Sand it down, add some handles, and that's it. You can stain it, paint it, or put a decal on it. We love putting a stain on and leaving the beauty of the wood alone. You can use it to hold your remote and wine glass or carry your snack board outside on a gorgeous evening.
The best part is, they don't have to match each other, either. You only need to make sure every room has one. If you don't want to make one or have no idea what a stain is, there are plenty of gorgeous ones to purchase in places like Etsy.
Wine Barrel Head Lazy Susan With Band Solid oak from a Napa | Etsy
Doggy den
With dogs having the best time of their adorable lives having their owners home all day, people are getting more creative with making their pets more comfortable. You can take a wine barrel and cut it down to make an awesome puppy bed.
You can cut it in half, either way, depending on the size of your pooch. Cut a little dip for your pet to easily get in and out. Add the most luxurious pillow (because your pet only deserves the best) and try not to watch your cute pup sleep all day.
Adult spot
If you are really handy, you can turn a wine barrel into a little minibar. You can make two, technically. Cut a barrel in half and add whatever shelves you want. After all, that's what the barrel was originally for—sort of. Add shelves for glasses, spaces for whole bottles, and your bottle opener.
You'll even have a little tabletop to set your glass down on. It can fit easily into a corner so that it won't take up a ton of space. If you don't need two minibars, the other one would be a great gift for the wine lover in your life. Or you could keep them both and put one in your office and one in the garage for the next BBQ party.
Tables galore
Let's talk tables for a minute. A wine barrel can be a great table by itself, or you can turn it into the base of a table.
Coffee table
To make the perfect coffee table for your space, see if you can keep the barrel straight up or turn it on its side. You can cut the barrel down to whatever height you need. If the barrel is going to be the base, you can add a piece of glass or other material on top and, voila, you have a coffee table.
Side table
If you are only using the barrel, you can cut it down and leave the top as is or add a smaller piece of glass that just covers the top. If you cut it in half, you can make two end tables for a bedroom, or a perfect smaller table for your office or next to your couch.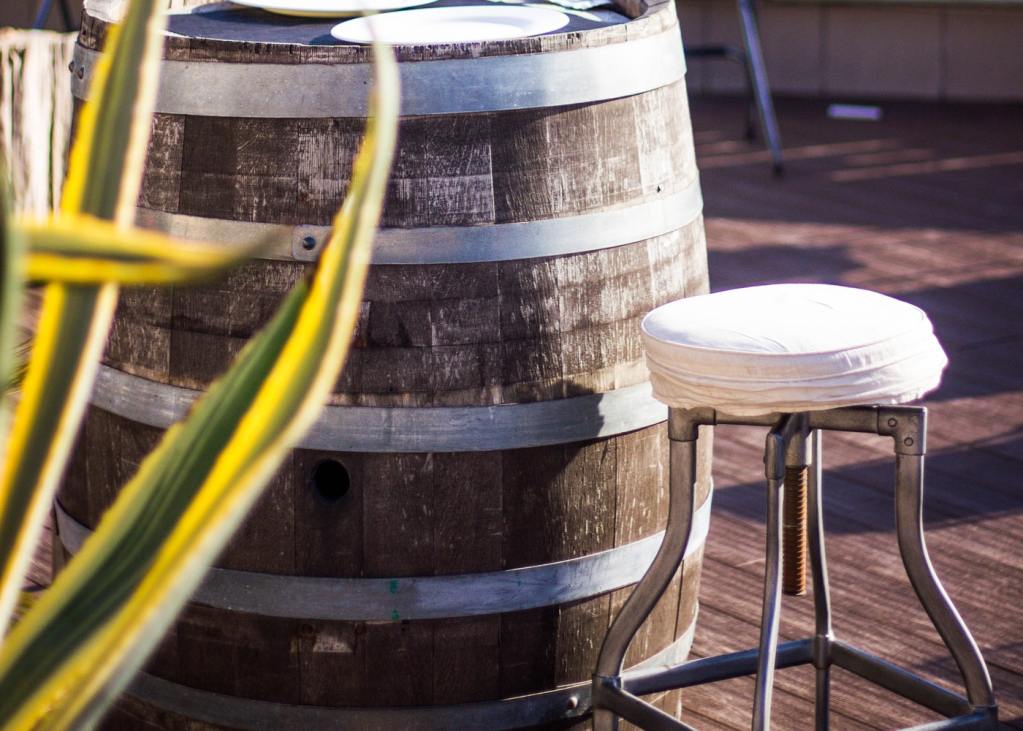 Hang it on the wall
You can turn one wine barrel into a couple of shelves. Cut the barrel up, add a shelf or two, and hang them on the wall. You can turn a whole wall into a gorgeous shelving area or spread them around your house. Anytime you can hang something that also serves as storage is a plus for us.
Whiskey barrel wall mount | Etsy
Where to get them
Purchasing the finished products is actually a bit expensive. Making them (or paying a friend to) is going to be the way to go. So, where do you get the barrels?
Think local
You can go to your local brewery or winery and see if they will sell you one. The range varies, but we found some at our local winery for around $100. We saw some for up to $300, though.
Antique malls
Your favorite antique mall probably has dozens of them. They usually use them for displaying items, so you may have walked right by a few.
Amazon
We prefer local places, but some things, unfortunately, come from Amazon. The prices for the few we saw were about the same as going to your local winery.
https://www.amazon.com/MGP-Wood-Whole-Wine-Barrel/dp/B00GGWRIQA
So go hit up your local antique mall, find your most creative friend, and have fun turning wine barrels into chic, rustic items for your space. We can't wait to see all of the ways you turn the wine barrel decoration ideas we shared into the perfect pieces for your home.
Editors' Recommendations