If you've decided to buy yourself some new bed sheets for Christmas this year and finally get rid of your old, stained ones, you may wonder what to do with the ones you no longer need. Donating is always the best way to go, but if your sheets are beyond disgusting, discolored, or torn, they likely won't be accepted. Luckily, there's a genius hack on TikTok that lets you repurpose them (along with any old T-shirts, delicates, towels, and other items that aren't donation-ready) so they won't end up in a landfill. Once you see how simple it is to repurpose old sheets, you'll be surprised that you didn't think of it yourself. Leave it to TikTok to save the day!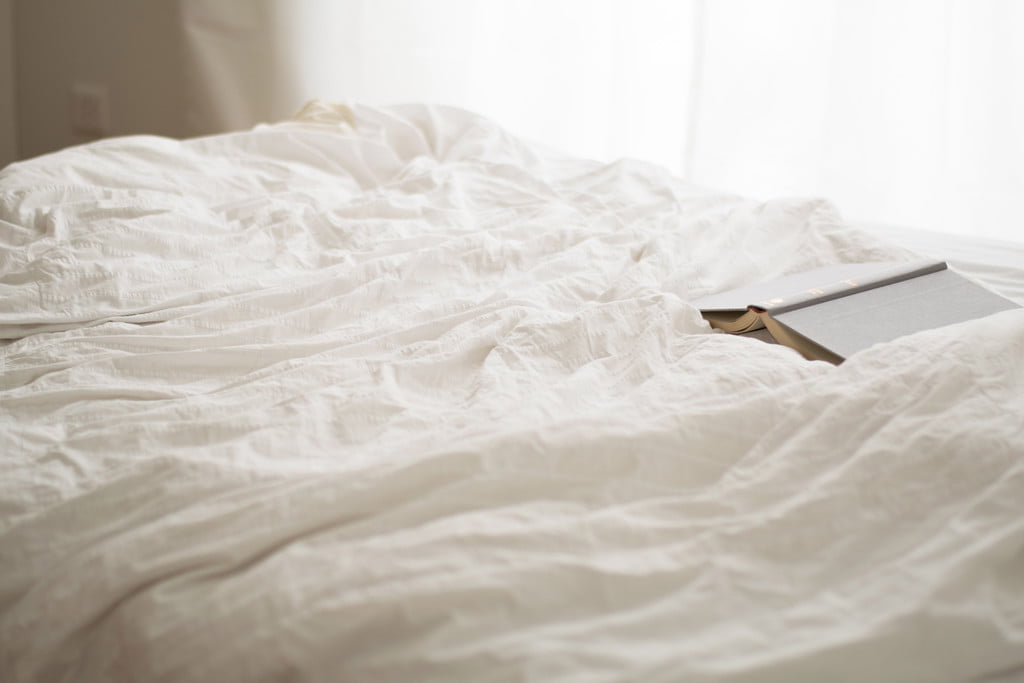 What do I need to get started?
This popular video on TikTok explains it all. First, you need to buy an unstuffed pouf or beanbag, like this one on Amazon. We love it because it comes in six colors, and the faux suede material would look good with any design choice — from farmhouse to industrial to modern. If you want something a little more formal, check out this boho-inspired pouf, also available on Amazon. As mentioned in the video, unstuffed poufs are half the price of pre-stuffed ones and don't come with the "toxic, synthetic fillers." All you need now are the old sheets and other gross fabric items lying around your house.
What's next?
Now comes the fun part. Once you have all the old sheets, torn shirts, stretched-out bras, ripped towels, and other "soft trash," you simply stuff them inside the pouf. We recommend giving them a thorough wash first, so there aren't any odd smells or places for bacteria to fester.
And that's it! The pouf is stuffed full of old items that now have a new purpose — to give you a soft place to put your feet up or extra seating for a living room or kid's playroom. Plus, in the video, you can see just how sturdy your new ottoman or pouf will be. It really is that simple.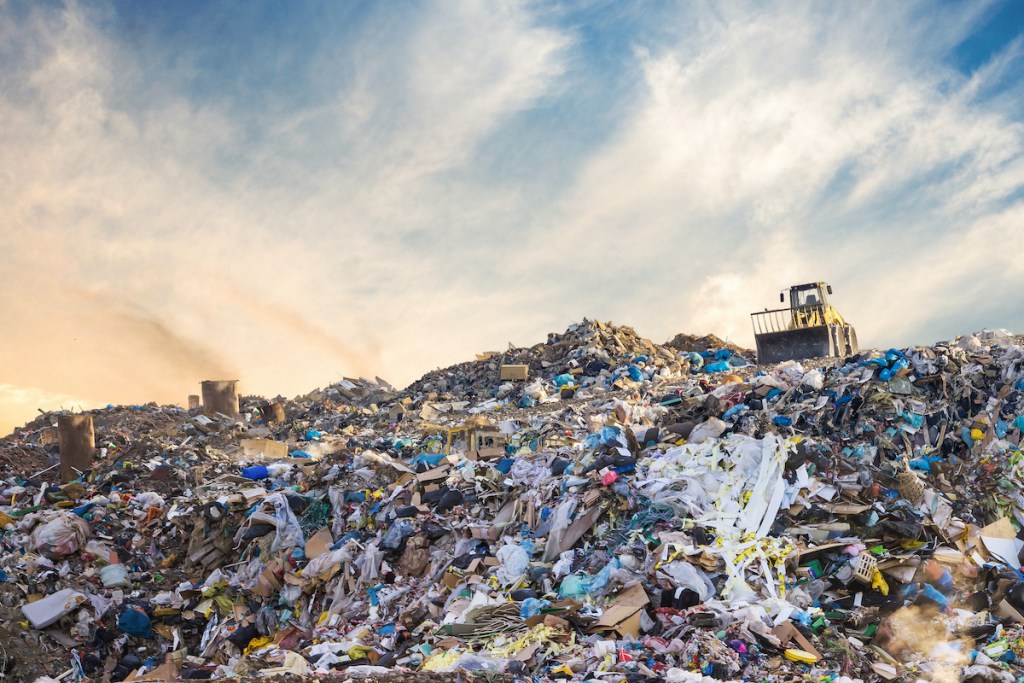 Helping the environment
This saves you from throwing out items that have a second chance at a new life, which helps preserve the environment. According to Roadrunner, when old clothing and other textiles end up in the garbage, "not only does it waste money and resources, but it can take 200+ years for the materials to decompose in a landfill." What's more, as they decompose, "textiles generate greenhouse methane gas and leach toxic chemicals and dyes into the groundwater and our soil." This is a major problem, given that Americans send 14 million tons of textiles to landfills every single year.
This is such a fun and easy hack, and everyone has old bedsheets that desperately need to be replaced. Whether you got new ones from the family for the holidays or have finally gotten sick of looking at your old, yellowing sheets, this will allow you to repurpose them. A hack that saves money, helps the environment, and adds to your home's decor? Sounds like a win to us!
Editors' Recommendations