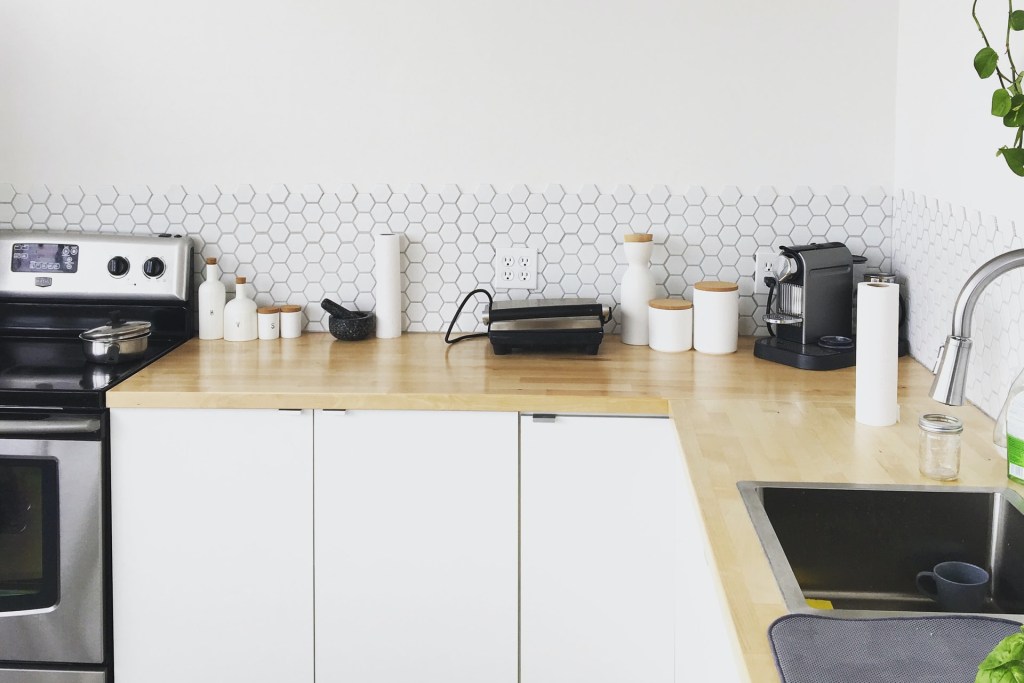 For some reason, smaller kitchen appliances seem to multiply and collect on the counters. Eventually, you will get to the point where the clutter eclipses counter space, and you need to figure out the best way to store those odd-shaped items. Whether you have the means to add on more shelves and storage, or you're looking for space-saving solutions that are a bit smaller or more affordable, these are our favorite storage solutions for appliances — and kitchens — of all sizes.
Kitchen slide-outs
There are heavy gauge slide-outs that fit into your cabinet that can handle appliances. With smooth ball-bearing systems, they move heavier items out and are easily cleaned.
There are even some organizers that fit into the corner and pull out in what look's like a complicated set of sliding shelves—it's pretty convenient.
Appliance garages
Appliance garages work with your existing cabinetry to create a space specifically for appliances. The significant benefit is that you can slide the toaster or blender out and then slide it back in out of sight.
There are some available that are specifically for corners and can be stained to match your cabinets. To get the proper color, take a cabinet door or drawer front to a paint store, and have them mix a stain to replicate the color of your cabinets.
Appliance lifts
These are the workhorses of kitchen storage. They are heavy-duty shelves that lift up and out of the cabinet and lock so you can use a stand mixer or a bigger food processor. Some have locking mechanisms on the top for specific appliances, which is convenient if you use them frequently, or they function as a locking shelf.
They usually have rollout storage at the bottom of the cabinet, so no space goes wasted.
The trick to storing appliances is deciding which ones you want at the most accessible level. There are certain items you always want handy, like knives, a colander, cutting boards, and sauté pans. Small appliances can be stored away to free up counter space. Remember, when ordering after-market items, measuring is very important. Because the storage item is going inside the cabinet, measure inside the cabinet.
Editors' Recommendations