Typical housewarming gift ideas range the gamut from kitchen utensils to bath towels and cozy blankets — and while those are all great ideas for a new home, you may want to consider giving something a bit more surprising and unique. If you're so over giving pots and pans as housewarming gifts, we have some awesome alternative ideas for you. Here are a few unique housewarming gift ideas that you may want to keep for yourself.
Remote-controlled essential oil diffuser
For the zen new homeowner in your life, why not buy them a high-tech essential oil diffuser? These are ideal for enhancing the scent of any room in the house without the mess of a candle or incense. Plus, there are different kinds of diffusers to choose from. You can go with a small, simple one or one with lights, remote control features, and a speaker all in one. This is such a cool gift that you'll likely be itching to buy one of your own.
Digital photo frame
A digital photo frame can be a nice addition to a new homeowner's kitchen ledge, living room coffee table, or entryway end table. With this piece of tech, they can program multiple photos on the frame and display them as a slideshow. As far as offbeat gifts go, it's a pretty simple one that any homeowner could use and enjoy for years to come.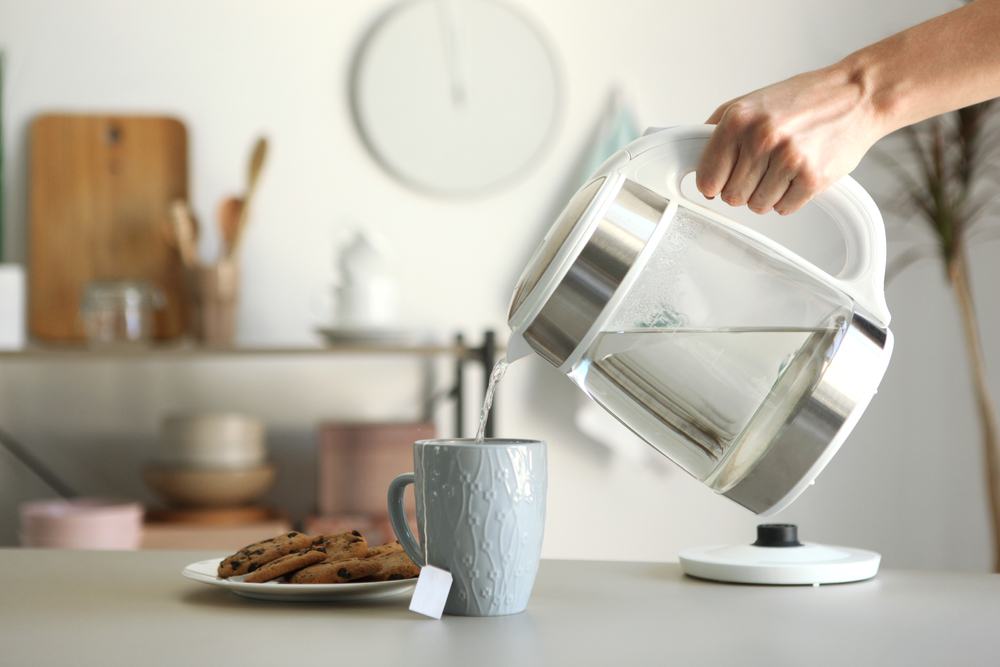 Electric tea kettle
Not only are electric tea kettles super trendy right now, but they're also a practical gift. We love this unique housewarming gift idea because it's an item one might not think to buy for themselves, but we can't imagine anyone not loving one as a housewarming gift.
Key ring holder
Though a key ring holder may seem like a boring gift, there are lots of options you can find out there. Some are magnetic with a sleek finish as opposed to hanging hooks. Others are rustic and double as mail holders or coat racks. You just may need to know the style of your new homeowner first before buying this gift.
Recipe or coffee table books
Either a recipe book or a good coffee table book can make a great housewarming gift. New homeowners are often super excited to cook in their new kitchen — or they're super stressed from the move and need meal ideas — so a recipe book is perfect. Plus, they'll need things to fill up space while they decorate. A fun coffee table read is a nice gift for a homeowner's living room.
When it comes to housewarming gifts, you sometimes want to ditch the candles or bedsheets and give something a bit more unique. With any of these unique housewarming gift ideas, the new homeowner in your life will thank you, and you'll want one for yourself.
Editors' Recommendations