One issue many homeowners face is decorating a blank kitchen wall. Kitchen wall decor from big-box stores often looks cheap, tacky, or cliche. For some, this can present a major problem. How can you include personality in your space? What should you do if you want something more unique?
Look, we completely understand the frustration. That's why we're giving you eight incredible kitchen wall decor ideas to help you create a classy and comfortable space without looking like you just walked out of the store.
1. Opt for the classic gallery wall
One of the easiest ways to create a sophisticated look in your kitchen is to opt for the classic gallery wall. Gallery walls are a great way to personalize the space and enhance your design. Our greatest tip for creating a successful gallery wall is to consider using antique or vintage frames or items for a more eclectic and natural effect. Sure, you could purchase cheap mass-market gallery wall frames and photos. But we recommend a more personalized approach. Head to your local antique or thrift store for some frames and find unique prints or family photos to add to your space.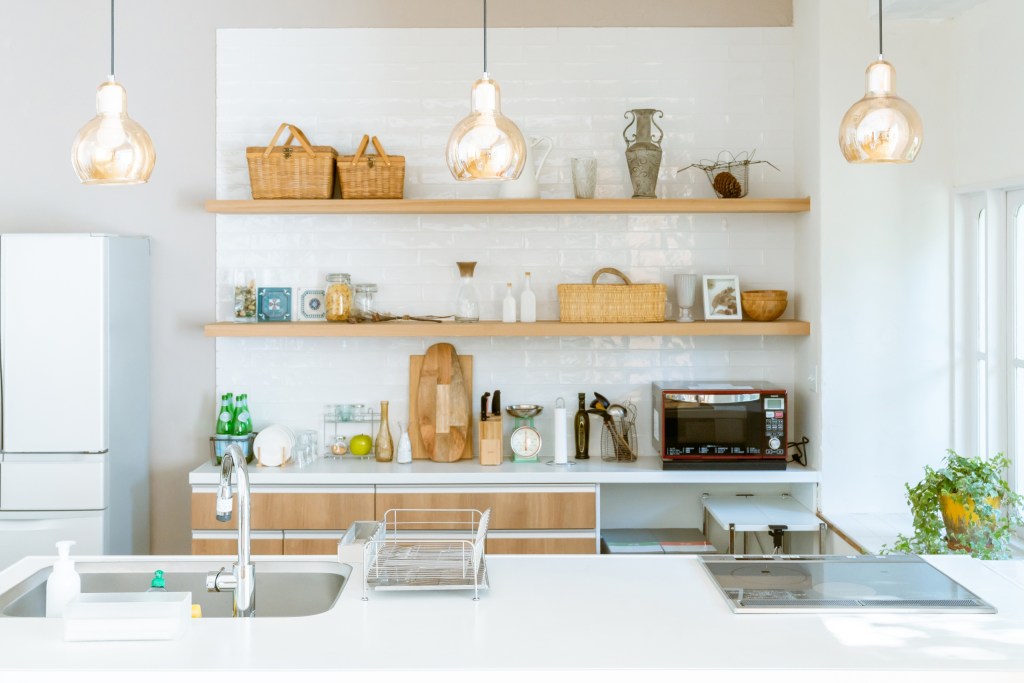 2. Stylized wall shelves are fantastic
Let's face it. Not everyone has a ton of room to spare in the kitchen. Still, you want the space to look tidy and intentional. So, what better way to decorate your empty kitchen wall than with additional storage? Floating wall shelves can be a fantastic addition to the kitchen, particularly for farm homes or more rustic-styled spaces. Use glass jars, stylish baskets, potted plants, and other sophisticated items to adorn your shelves. While you want them to be functional and offer additional storage, you also want to make sure you don't go overboard. Don't clutter them! Ensure that, above all, they look clean and stylish.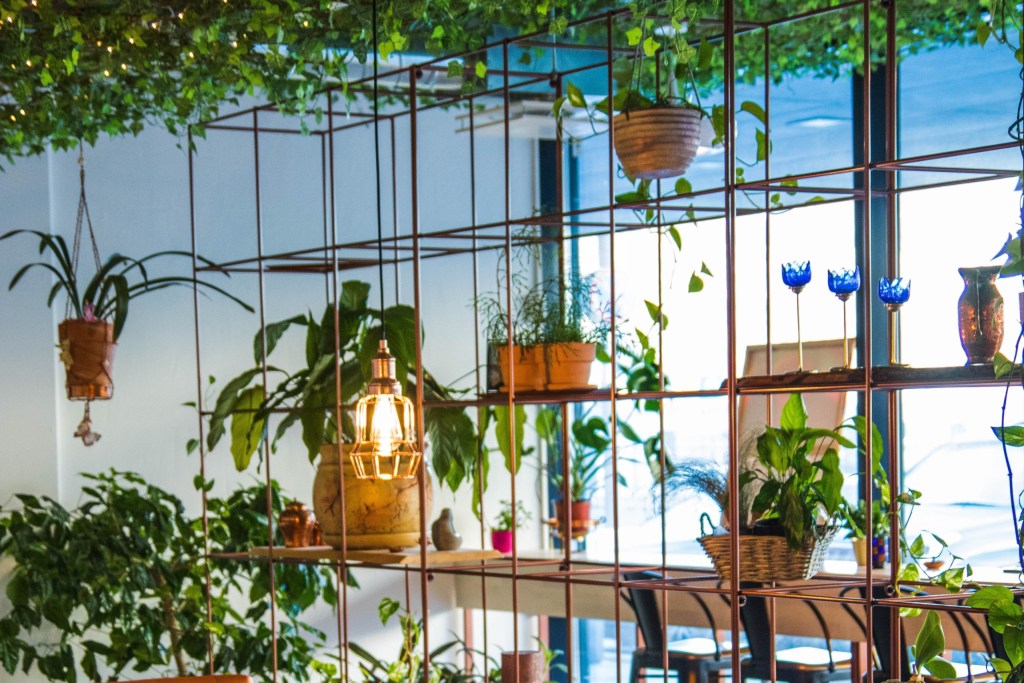 3. A vertical herb garden is great for plant lovers
Vertical herb gardens also blend functionality with design. For homeowners with a green thumb, a vertical herb garden can provide fresh ingredients in the kitchen while adding a modern and cozy touch. Use small wall shelves to hold your potted plants. Or, opt for some hanging macrame holders to create more movement in your design. You might also consider adding a metal rod to your wall where you can hang herbs to dry so you can add them to your spice cabinet.
4. Spice walls are a timeless addition
Another way you can decorate your kitchen wall is to create spice shelves. Now, like the stylized shelves we mentioned above, you'll want to make sure your spice rack not only functions well for your culinary needs but that it also looks appealing to the eye. One way you can achieve this is by finding glass spice bottles online and using a label maker to organize and create a sophisticated look using your spices. For an extra touch, you could also add an herb-drying station, as we talked about earlier, to create a more organic and cottage-like vibe.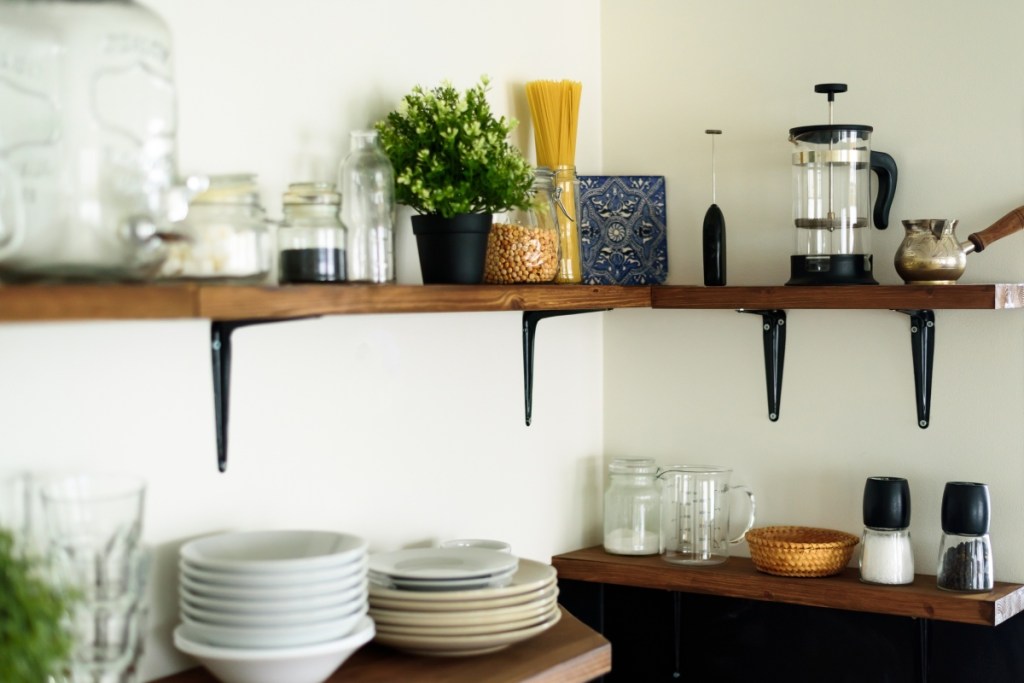 5. Create a unique coffee wall setup
Coffee stations are still a must in the home, but the traditional coffee bar may be slowly falling out of style. If you want to try a more trendy and eccentric approach, opt for a clever coffee wall setup. Purchasing wall mug racks, a few small shelves, and a fun neon sign could make your coffee station look fresh and exciting. Hang your mugs on the wall and add all your coffee-making materials like syrups, sugar, filters, and other must-haves on the shelves in more sophisticated containers.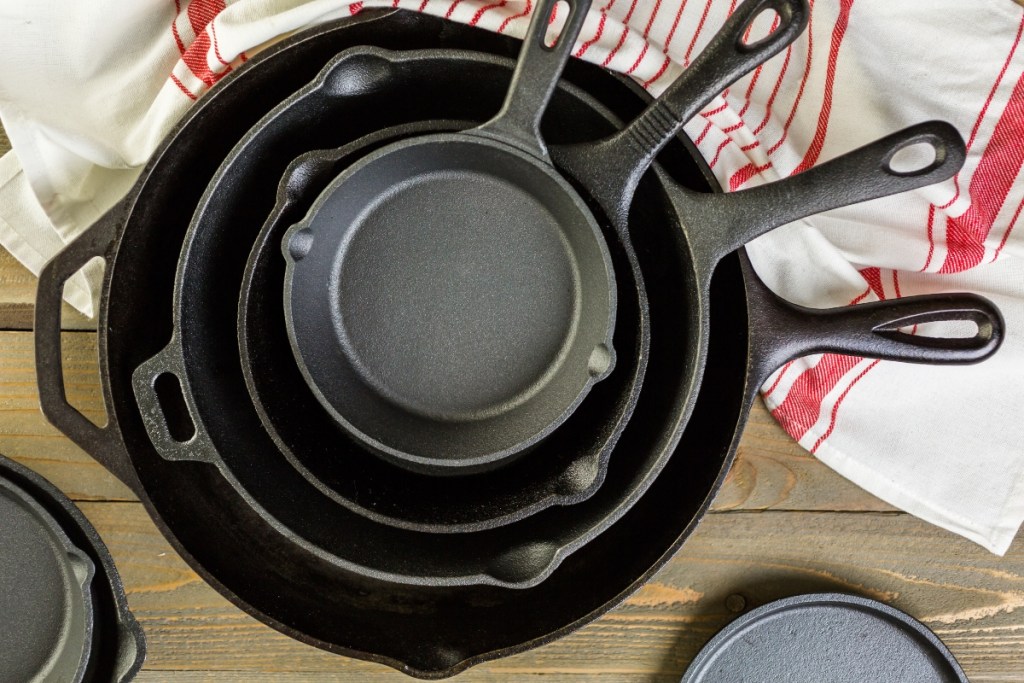 6. A cast iron feature works well for rustic designs
Another trend that has started to fade is hanging up your kitchen utensils, pots, and pans to create a wall feature. However, rustic kitchen designs have switched up this look and made it their own. Instead of hanging up your plates and spoons, opt for a sturdy cast iron rack and show off your stunning pans. Of course, you'll want to ensure you have a strong rack with plenty of support on the wall before you create this look, as cast iron is quite heavy! But a cast iron feature wall can do wonders for cabin, rustic, and farm home designs.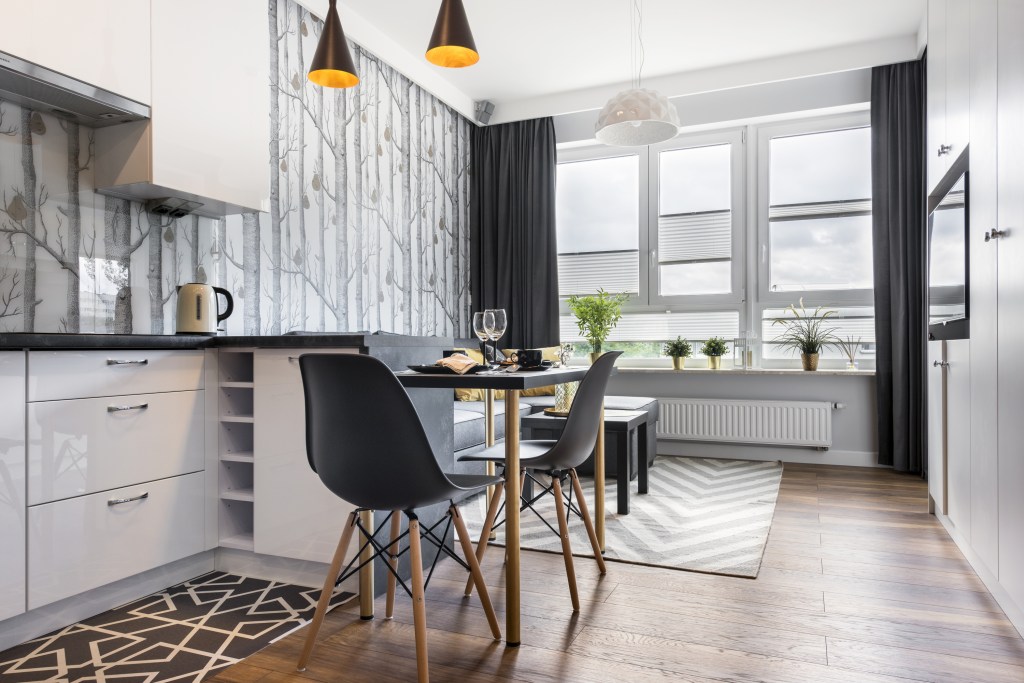 7. Patterned wallpaper accent walls are in style
With styles like maximalism, grandmillenial design, and a resurgence of mid-century decor entering the home, wallpaper has become increasingly popular to add to your space. If you have a plain wall in your kitchen that needs something extra to spice up your design, we recommend considering a fun and patterned wallpaper. Whether you opt for something floral, geometric, or brightly colored, there are patterns to suit any color palette and style. Just be sure it blends with your existing design if you aren't planning an entire kitchen makeover.
8. Try your hand at a DIY 3D wood trim wall pattern
Another excellent way to dress up a plain kitchen wall is to try your hand at a DIY 3D wood trim wall pattern. Using thin slats of wood, you can create a fun geometric look on your wall. Then, paint over the trim pieces and your wall in one smooth color to create a unique three-dimensional effect. If you want something more quirky, consider painting the wood slats a different color than the wall. This will make your wood trim design stand out against the background.
Kitchen wall decor has a tendency to look cheap and rushed. Perhaps it's because of the mass-market items from big-box stores, or maybe it's due to outdated trends. Whatever the case, you don't have to rely solely on generic buys to achieve the look you want. Try out a gallery wall, a vertical herb garden, or a fun wallpaper to create something entirely your own. Just remember to include some of your personality in the space to add a bit of character and charm.
Editors' Recommendations