Unfortunately, new-build homes don't come with the eclectic charm of a fixer-upper nor the appealing character of a period home. They may not have distinct architectural detail or grand molding along the walls, but that doesn't mean that they should lack personality.
If you're a homeowner looking to spruce up your new-build home, there are plenty of ways to add character, period pieces, and timeless aesthetics to your space without making it feel out of place or kitsch. The best part about owning a new build is that it can be the perfect blank slate. With a bit of planning, you can create the home of your dreams by adding a few small changes that will make your home feel lively and ageless.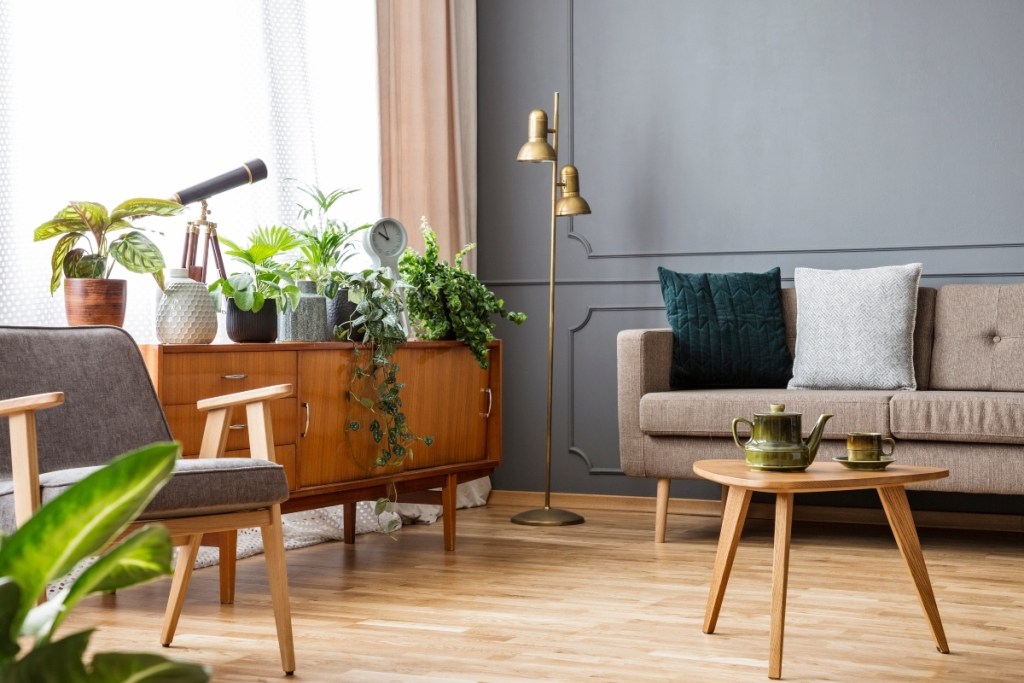 Add a few pieces of vintage furniture
One of the easiest ways to add charm to your new-build home is to add a few vintage furniture pieces to your existing decor. Stunning armoires, mid-century console tables, classic fine china cabinets, and beautiful chests can bring a vintage touch to your space. It's best to add these pieces in moderation and blend them with your existing furniture and color palette. For example, say you have a lovely modern gray sofa in a neutral and green-based color palette. A timeless green armchair or a classic set of vintage side tables could be the perfect subtle additions to your space to invite more character to your design.
We also recommend avoiding overly ornate pieces that look gaudy and tacky in a new-build home. Instead, opt for simple period pieces like those of the Arts and Crafts era, which feel charming without being overly elaborate.
Opt for hardwood floors
Most new builds include dull grey carpet or dark laminate flooring. While these materials suit the aesthetic that new builds often aim for, they lack character and charm. To help spruce up your space and add a personal touch to your flooring, we suggest opting for hardwood. Depending on your budget, you could add hardwood to the whole house or choose to reserve it for the main living space. Select a warm traditional wood like red oak, American cherry, or walnut. Wood floors are a great way to invite a more earthy and comfortable aesthetic to your space. This flooring solution works beautifully with antique wooden furniture and other vintage pieces.
Add unique crown molding to your walls
Another way you can add character to your home is to add a unique crown molding to your walls. More ornate crown molding across the ceiling and upper walls can add an elegant and classic look. This is a fantastic option for homeowners who prefer more elaborate or eclectic vintage pieces since the crown molding will help your furniture appear less gaudy in your new build. Alternatively, wood trim along the lower and upper walls adds a fantastic mid-century detail that feels rustic and charming.
If you want to take it a step further, you can always consider adding paneling or wainscoting to your walls in a more ornate style. Adding an intricate wainscoting pattern to your space can create the perfect accent wall in your home. Depending on your design, you can create a stunning period look that flows seamlessly with your home's new-build architecture.
Or, paint your walls in a classic color
New-build interior walls are often painted in light greys, whites, beiges, or other muted neutrals. While neutrals can be an incredible color to add to your design, new builds often use them in a way that feels bland or uninspiring. A simple way to spruce up your home and add more personality to your design is to paint your walls a different hue. For a lovely mid-century look, try adding a bold yellow, orange, or brown to your space. Alternatively, a classic Victorian-inspired design may look more appealing with a green, blue, or darker-toned color palette.
Another way you can customize your walls to add more charm to your home is to add vintage-inspired wallpaper. Wallpaper is quickly coming back in style and can be the perfect way to create an accent wall or add more visual interest to your design.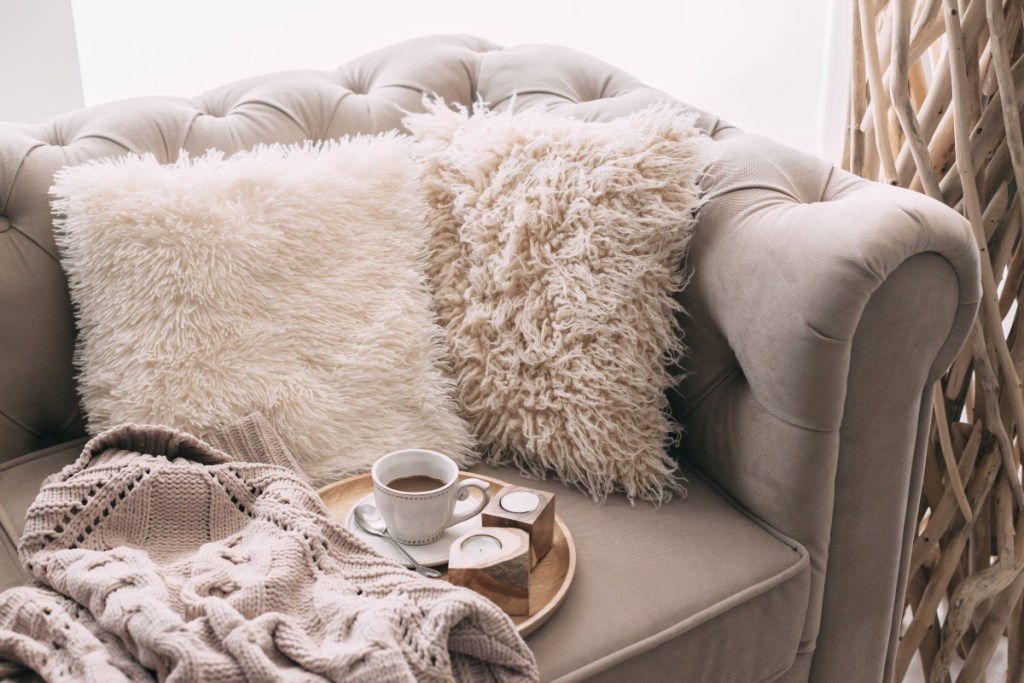 Don't forget to play with texture
One thing grandmillennial enthusiasts have nailed when it comes to blending the old with the new in home decor is focusing on texture. Texture is a vital consideration in interior design, and adding the right textiles can completely transform your space. For example, consider adding faux fur materials, Moroccan-inspired rugs, silk curtains, or beautiful embroidered pieces for an antique look. Be sure to add plenty of unique textures throughout your space, and consider blending these textiles with your existing color palette. Rugs, pillowcases, furniture fabrics, curtains, and tablecloths are all things you should consider focusing on in your design.
Adding antique period pieces to your modern build is all about moderation. To make your new build feel charming and filled with character, it's important to add small details that will help freshen up the look of the space without becoming too gaudy. Vintage furniture pieces, classic wall adornments, gorgeous textiles, and unique color palettes are vital considerations for pulling off the look. Luckily, new builds offer the perfect blank slate for a cozy home aesthetic, so you can rest assured that customizing it to your needs is a simple process.
Editors' Recommendations