If you're one of the many people who use their garage for storage, you may be wondering how to wisely utilize that valuable space. Luckily for you, there are plenty of innovative ways to stay organized in the garage. Keep reading for some ideas on how to keep everything in the garage sorted and neat.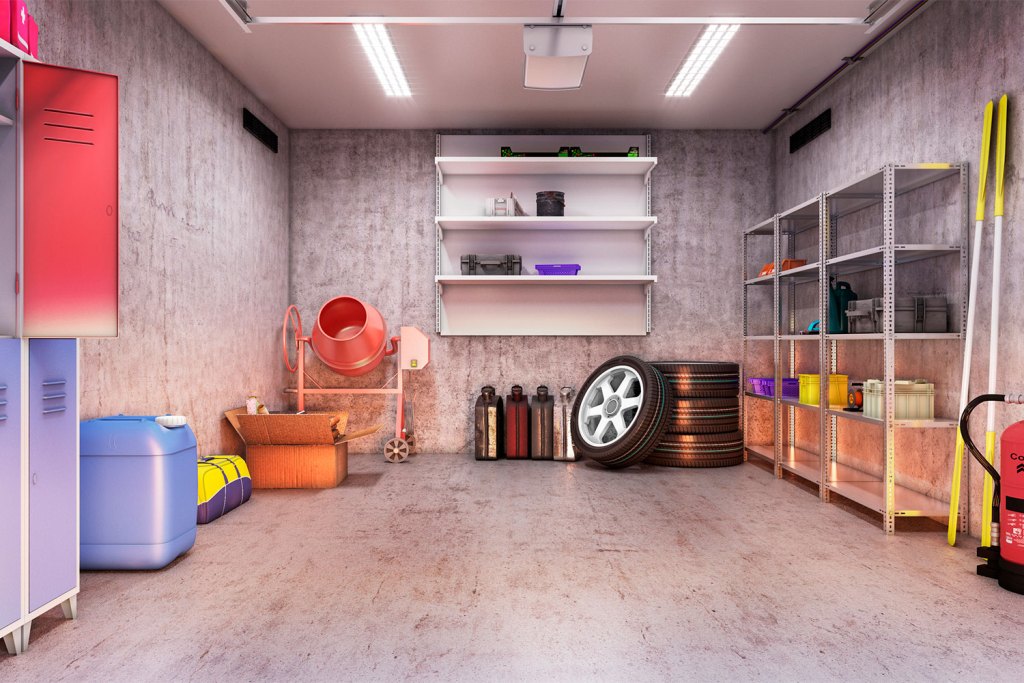 Shelving
From overhead to floor-to-ceiling pieces, your garage shelving options are numerous. Since there are so many types of shelves to choose from, you are sure to find one that suits your needs. Wall cabinets may be a good option for you if you have lots of handheld tools to store. For families with children who play sports, tall, closet-like installations might be more suitable — the garage will look tidy, and everyone will have their own storage space. You can further maximize your shelving area by using baskets and bins to store loose items. Also, if your shelving unit gives you the opportunity to attach or move shelves, take advantage of it. When installing shelving in your garage, keep in mind that you can (and should) use up all of the available wall space.
AmazonBasics 4-Shelf Adjustable, Heavy Duty Storage Shelving Unit
Pegboards
Pegboards are one of a few storage solutions that are feasible for garages of any size. Although not everything can be hung on a pegboard, use your ingenuity to come up with ways to hang more of your items. For instance, rolls of paper can be placed on a dowel, which can then be hung. BetterYou Mag states, "Instead of tossing tools into a storage bin or toolbox, they're displayed right out in the open—no need to dig through a toolbox to find the exact size hex wrench you need."
Pegboards are great for more than just hanging things from hooks, too. You can install shelving and buckets directly on pegboards, allowing you to boost your garage's storage capacity and increase its versatility. Short lengths of PVC piping can be hung to create extra storage space, too.
Drawers
Drawers hide unsightly objects from view and simultaneously keep them within reach. Some drawers lock to keep products with dangerous chemicals away from children. Store cleaning supplies in large drawers, which may come as part of shelving units or floor cabinets. (This will probably save counter space, too.).
Homak 39-Drawer Parts Organizer
Smaller drawer chests can be purchased to hold little objects like nuts and bolts. Label drawers to save time and prevent frustration when searching for something in the garage. Grouping items in drawers by purpose or type is a surefire way to keep them organized.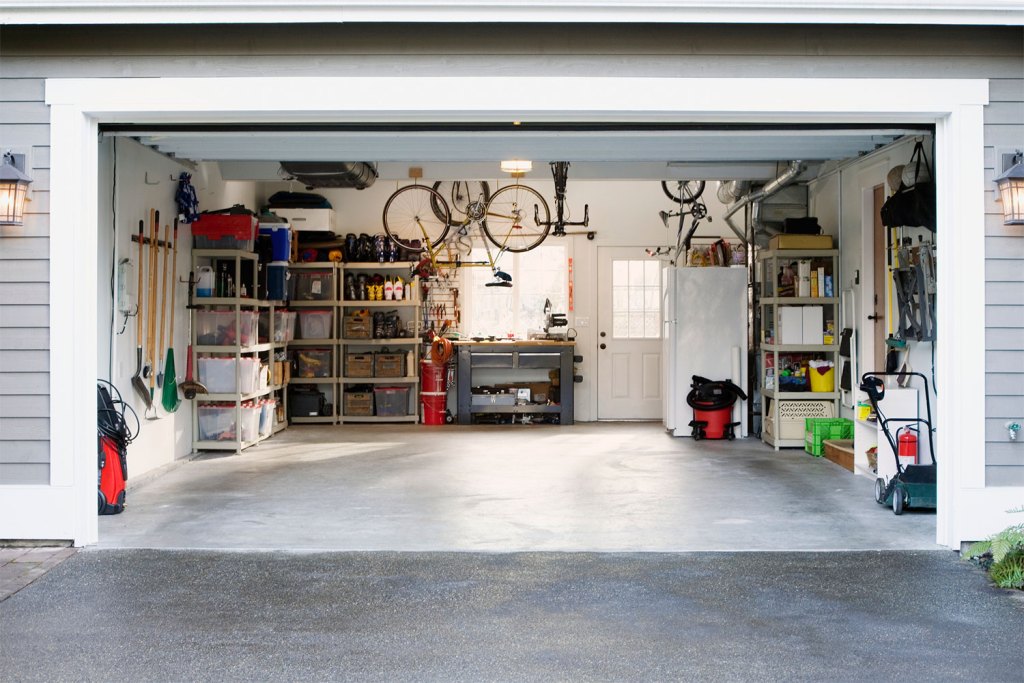 Using the ceiling
An often underutilized but useful part of the garage (or any room, for that matter) is its ceiling. At first, you may think of hanging bikes or kayaks from the ceiling. While those are both great ideas, there are so many more ways to store things using the ceiling. Those large storage bins that take up so much floor or shelf space can instead be hung from T-shaped tracks that you can make from wood. Affixing loops of PVC pipe to the ceiling allows you to store long, bulky items like beach umbrellas or brooms overhead. Family Handyman shows us how to make use of PVC pipes and make everything a bit more organized.
Magnets
Magnets are a simple addition to many storage solutions, and they're a fantastic way to maximize your garage's storage space. Magnetic trim can line shelving units for easy access to the items you use most. A magnetic backsplash can be placed under cabinets to hang plans from. Sometimes, entire furniture pieces are made of metal, so you might use magnets to attach cans to the legs of a metal rack for extra storage. Magnets leave things in plain sight, making them easier to find. Whatever your hobby is — gardening, car maintenance, or painting landscapes — use magnets to sort and store your supplies.
Whether you live alone or have a large family, organizing your garage is likely on your to-do list. It may be a complete mess and in need of an overhaul, or it may just need a bit of TLC and organizational savvy. Hopefully, these tips will help you come up with new ideas about how to best store items in your garage.
Editors' Recommendations