When you're trying to make the most of your space, you need the appropriate rack system to help. With their slim design and sturdy build, utility shelves are versatile storage counters that make excellent use of storage space in areas that don't have shelving of their own.
The garage is not the only place for utility shelves. These handy racks are ideal for basements, laundry rooms, or pantries. They are also a fantastic solution for neighborhood shops and other small businesses that need to keep items in stock but have limited storage space. Let's take a look at our favorites.
AmazonBasics 5-Shelf Storage Unit
Best overall
Each rack in the AmazonBasics 5-Shelf Storage Unit holds up to 350 pounds of evenly distributed weight, for a maximum capacity of 1,750 pounds. This powerful shelving unit can be adjusted in 1-inch increments to your ideal height, without the use of any tools. Perfect for any room of your home that needs strength, adaptability, and convenience.
Plano Molding Utility Shelf
Best plastic utility shelf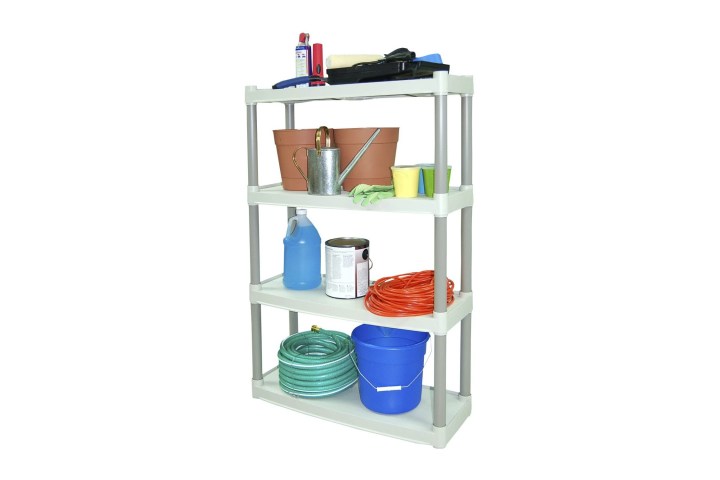 The Plano Molding Utility Shelf is made with durable plastic and reinforced shelves that can be assembled in under two minutes. This multifunctional unit is perfect for any room of your home where you need additional storage. Its heavy-duty build can hold up to 50 pounds per shelf, for a weight capacity of 200 pounds.
PayLessHere 6 Tier Wire Shelving Unit
Best with wheels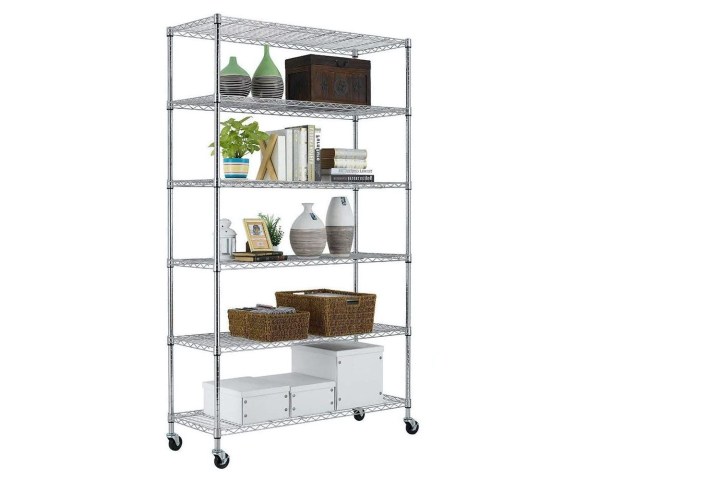 When you need to move inventory or have a work-live space that requires versatility, the 6 Tier Wire Shelving Unit is your storage with wheels solution. This easy-to-assemble shelf takes 15 minutes to install and provides strong shelf space that is sturdy and looks great.
Storage is easy and organized with the right utility shelves. These convenient units are perfect for your garage, workshop, or basement. With the products on our list, you can conveniently store your items to help you keep your items in place while making the most of your space.
Editors' Recommendations