If you love the idea of a hygge living room, filled with cozy blankets and gentle candlelight, then you might be fond of Nordic-inspired home decor that blends beautifully with hygge styles. Nordic-inspired decor can be incorporated in many ways, so we'll cover how you can create a cozy, refreshing space using Nordic-inspired fireplace mantel decor to add a bit of comfort to your home.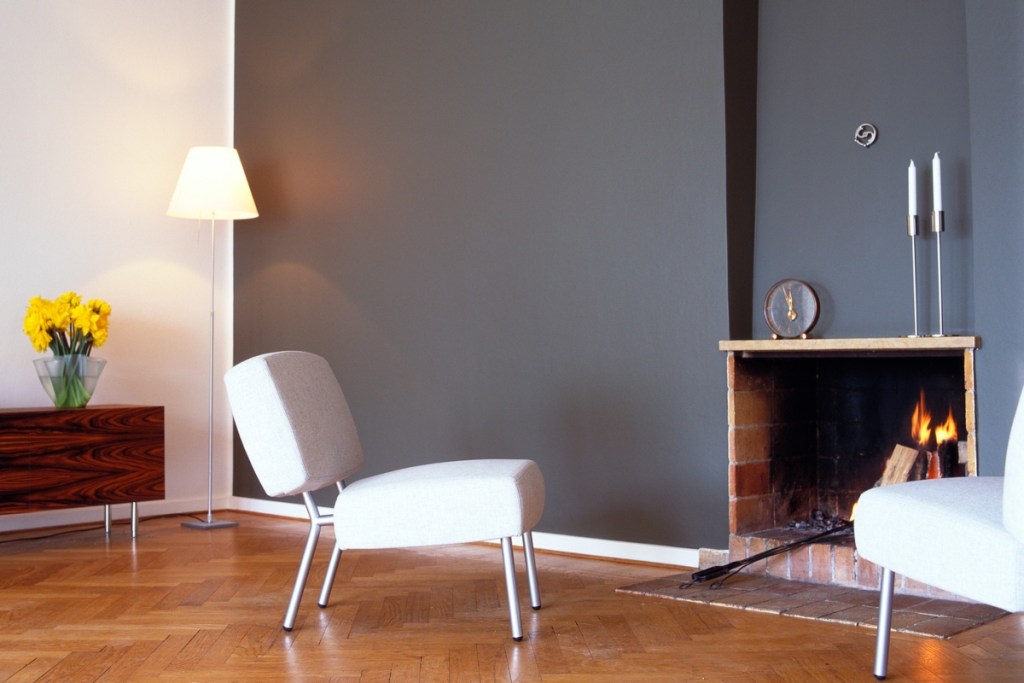 What is Nordic-inspired design?
Nordic-inspired design is often used interchangeably with Scandinavian-style home decor, describing a minimalist design style. The difference between Nordic-inspired design and other minimalist styles, however, is that Nordic-inspired design lends itself to a more hygge touch. When you think of Nordic decor, imagine rustic elements or greenery added to a space to create a bit of subtlety in the design.
Nordic decor brings warmth and comfort to a space, directly opposing the cold qualities modern minimalism often creates. So, if you favor minimal decor but prefer a cozier and more comfortable look with a touch of rustic design, then Nordic-inspired decor could be just what you need.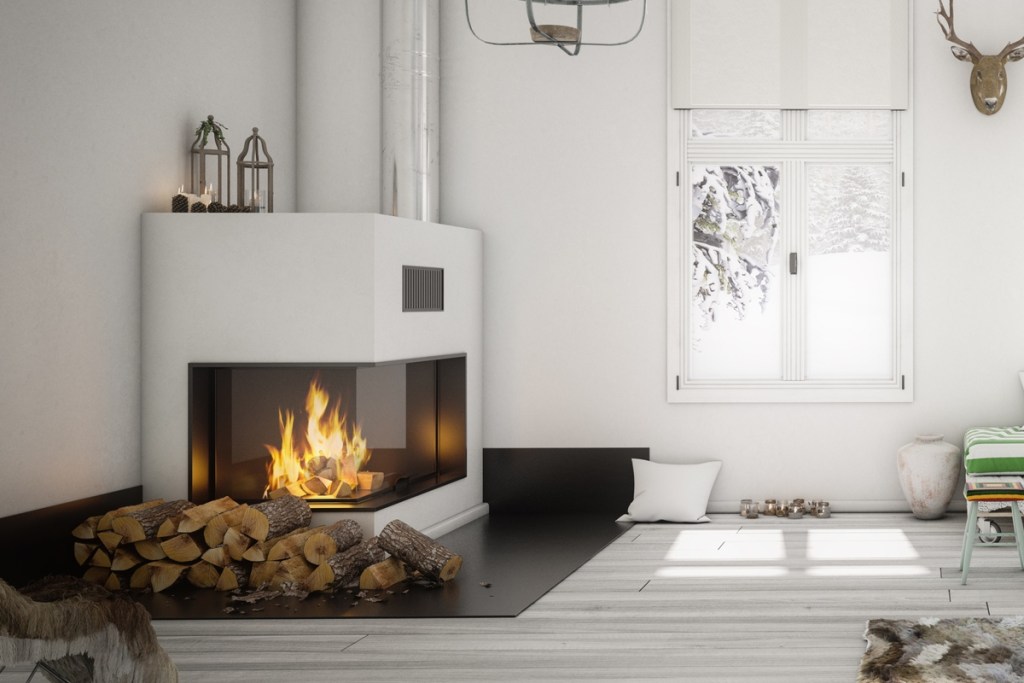 How to decorate your fireplace mantel in a Nordic style
Below are some of our favorite ways to decorate a fireplace mantel with a Nordic style.
Add a round mirror
Round mirrors are popular fireplace mantel decorations for Scandinavian design. Curves are very on-trend right now, adding a softness to any interior design. Try adding a circular mirror to your fireplace mantel. Use a small stand to lean it up against the wall, and decorate the surrounding area with green sprigs. Or hang your mirror on the wall just above the fireplace for a clean and simple look.
Use a couple of small vases with plants
Vases are classy and elegant additions to any home. Add a few plants like evergreen springs, dried grass, or other leafy greens to create a natural and down-to-earth appeal. Plants add texture and warmth to a space, inspiring a sense of calm and comfort. Try using only one or two vases on the fireplace mantel to create a minimal look that blends effortlessly with a Scandinavian design. Opt for opaque glass in a neutral color for the best look.
Leave it empty
Another way homeowners create a hygge-meets-Scandinavian design in their home is by leaving the fireplace mantel empty. In Scandinavian homes, there often isn't a mantel, so the space is left open and minimal. In hygge, designers focus on comfortable and cozy decor pieces. So for a Nordic-inspired fireplace mantel that looks both simple and filled with warmth, try leaving your mantel empty. This works best for stone fireplaces that have a built-on wood shelf mantelpiece. The wood is rich and warm-toned and acts as a stunning piece of decor on its own.
Decorate with wood
When using wood to create a Nordic look, it's best to remain clean and simple. Stack a couple of small logs on the mantel or use a wooden mantelpiece as your sole decor, as we mentioned above. Alternatively, making a built-in shelf next to your fireplace can create an excellent opportunity. Fill the built-in with stacks of wood for your fireplace. Or skip the built-in and use racks to stack firewood nearby. Wooden elements add a touch of earthiness that feels rustic and natural without feeling overwhelming.
Add some candles
Candles are beloved decor pieces used to adorn hygge homes. If you want to add more visual appeal that feels relaxing and authentic, try adding some candles to your fireplace mantel. Use candelabras, small dishes to hold vintage-inspired wax candles, or tea lights in small jars for a gentle glow. You might also consider a vintage-inspired oil lamp to add a rustic touch to your Nordic design. Be sure to keep things minimal and use your candles when mood lighting is necessary.
Try out metallic accents
Metallic accents add sophistication to any design but look especially stunning when paired with natural elements like wood and plants. Use metallic dishes, miniature clocks, metal picture frames, or containers to help add some exquisite metalwork to your design. Silver and copper tones work best in Nordic decor and should be paired with flowers, sprigs, or wood logs to tone down the industrial feel of metallic pieces.
Use antlers or other rustic elements
Of course, if you prefer a more rustic appeal to your Nordic design, using antlers or similar elements can be a wonderful way to bring the outdoors in while maintaining Scandinavian design simplicity. Place antlers directly on top of your fireplace mantel beside metallic or opaque ceramic jars. Or hang antlers above the mantel and leave that space empty to create a sense of flow to your design.
No matter how you choose to take part in Nordic-inspired home design, you can be sure your decor will inspire simplicity and warmth. Taking a minimal approach is crucial for pulling off the look. Also, be sure to use wood tones and other natural elements to home in on that hygge feel. Whatever you do, your Nordic-inspired mantel decor is sure to evoke a strong sense of comfort and coziness.
Editors' Recommendations