When mulling over the most festive Christmas decoration ideas to pursue, a lot of people shy away from the thought of using artificial Christmas trees – and for good reason: they look, well…fake. Historically, it has been pretty hard to find a tree that has any sort or semblance to a Fraser, Douglas, Balsam, or Noble Fir unless you are ready to invest a small fortune in a gorgeous Balsam Hill tree. However, over the last few holiday seasons, influencers have been sharing photos of their gorgeous, realistic-looking Christmas trees (decorated to perfection, of course!) attributing them to a brand called King of Christmas.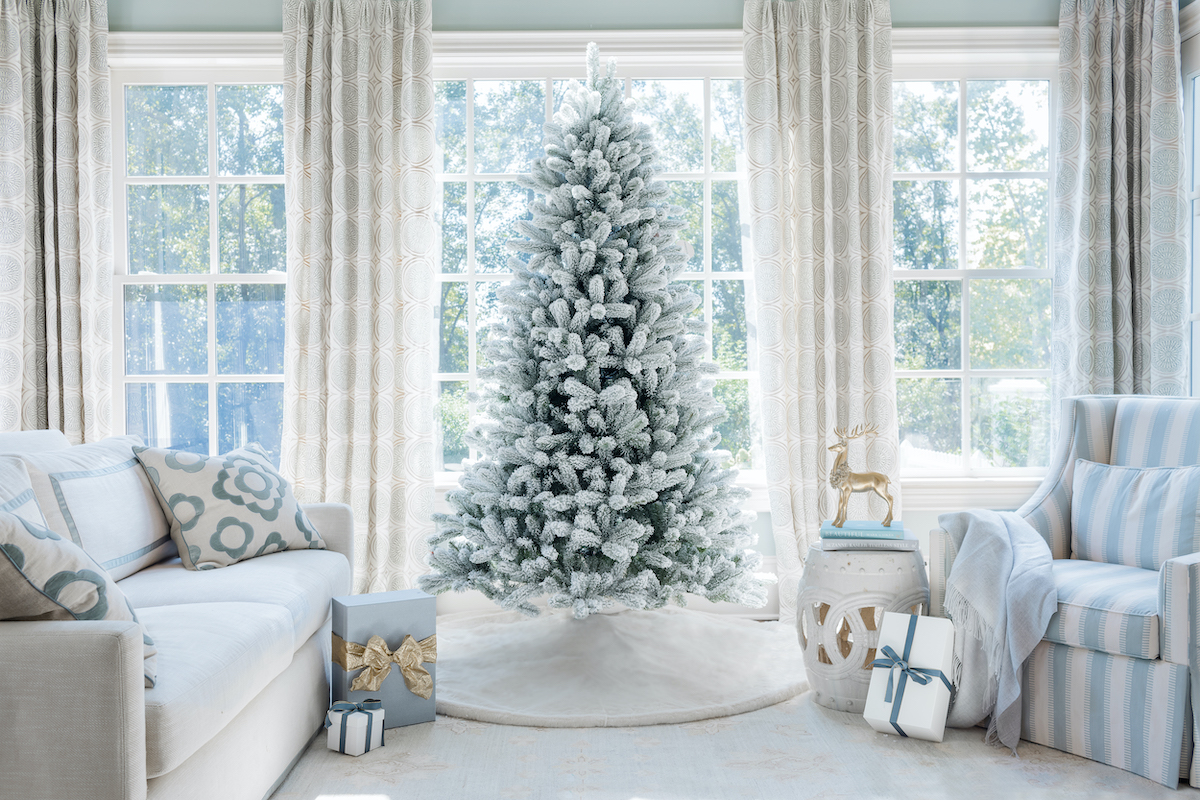 Let's talk about artificial trees
The artificial Christmas tree market traditionally branches off into two categories. The first? Incredibly high-end, high-quality real looking trees, at a price point that matches, with companies like Balsam Hill, National Tree Company, and Frontgate dominating the market. The second category consists of more affordable, but cheaper, looking and feeling trees – the kind that inspire many to shy away from artificial trees altogether.
King of Christmas decided to fill the gap in-between when they launched their collection of high quality Christmas trees at an affordable and attainable price in 2012. The influencer scene quickly embraced the brand, sharing photos of their own perfectly decorated firs and spruces, and the brand quickly gained a cult following.
While the company offers a variety of options – flocked or unflocked, short or tall, Frasier Fir or Spruce, unlit or pre-lit – their trademark models are their "King" and "Queen" flock trees, speckled in incredibly real-looking snow. The main difference between the models is the amount of branches that fill them.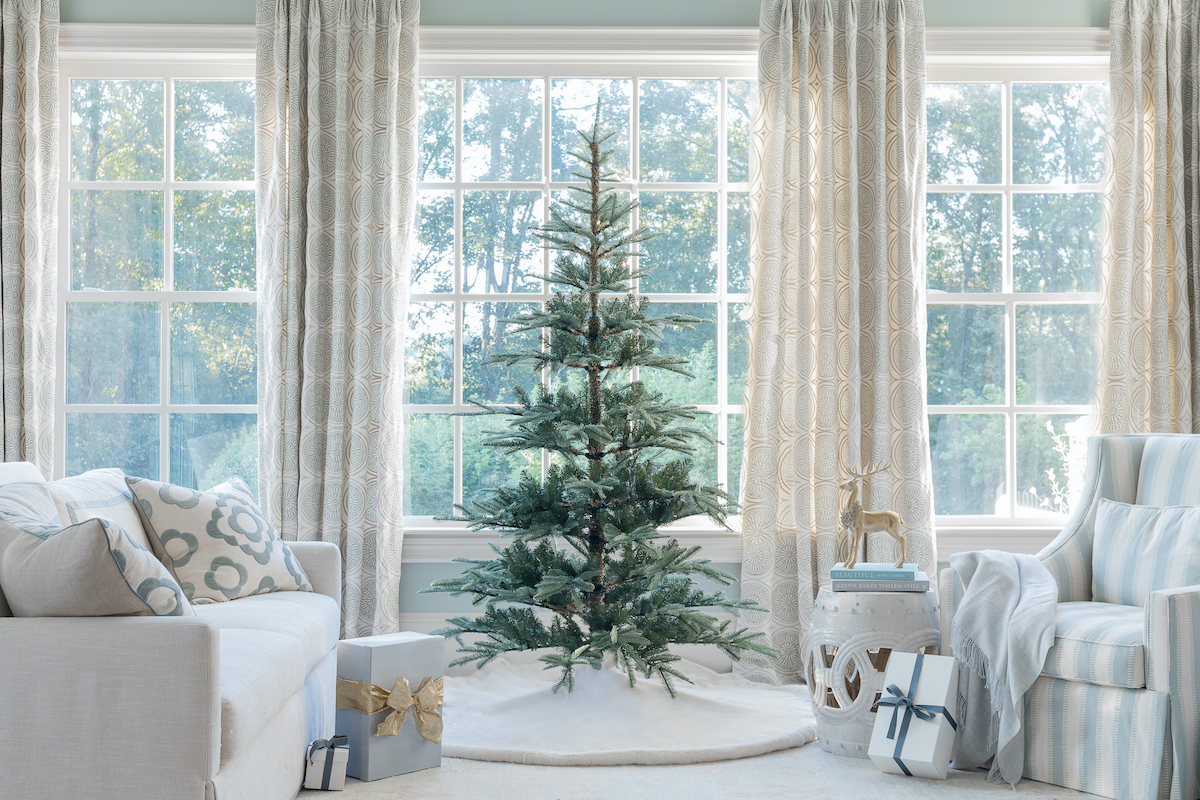 Does King of Christmas live up to the hype?
Due to the fact that most influencers will promote almost anything if the money is right, we were a tad skeptical that King of Christmas trees would live up to the hype. After all, with the right lighting, you can make almost anything look real. However, we were pleasantly surprised when a box containing a King of Christmas 7.5 Queen Flock Prelit Tree arrived on the doorstep. The large cardboard box contained three parts of a tree, a metal stand, a pair of gloves, and a storage bag—everything needed to completely set it up and even store it after the holidays.
Many artificial trees can be not only heavy but a little tricky to set up. But not this one. While they recommend two people to accomplish the task, getting the tree assembled and standing upright can be easily done by one person in just five minutes. It takes an additional 15 or so to spread out all of the branches. Once this is done, you simply plug the tree in and it is ready to be decorated. The whole start-to-finish process was easy-breezy compared to other fake trees.
As for aesthetics, the tree is actually quite gorgeous. Obviously, snow isn't sustainable indoors, so nobody is going to walk into your home, see a flocked King of Christmas tree, and ask if it is real. However, other than the flocking, the branches are strong and needles are incredibly life-like. The tree is honestly very luxurious and even quite regal-feeling, making it well-deserving of its name.
As for the lights, there are a few different settings, including one that is bright, another that is dim, and a few with beautiful flashing patterns.
Other decor offerings
Obviously, Christmas trees are what put King of Christmas on the map. However, they also have an extensive collection of other festive decorations as well as wreaths and ornaments, that are definitely chic enough for even the top influencers.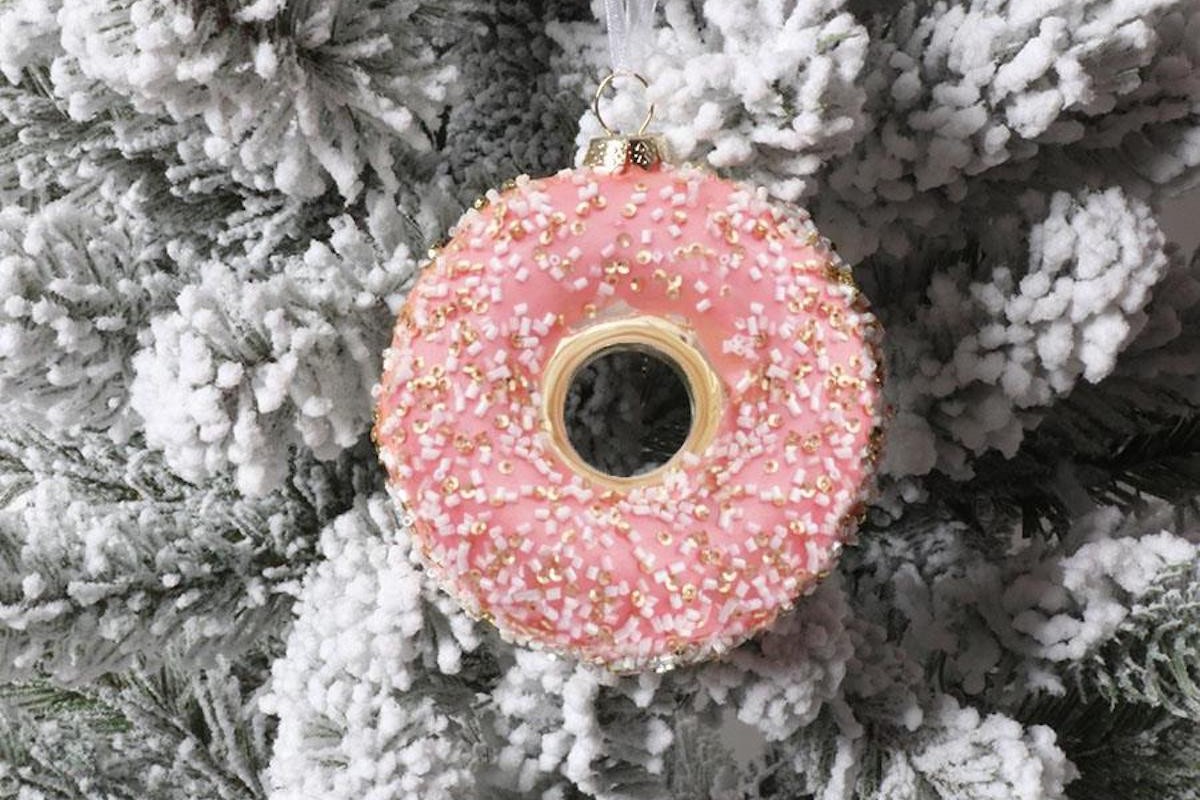 Cost and purchasing
The least expensive tree offered by King of Christmas in unlit 8-foot Prince Flock Pencil for $139. Their most expensive trees, mostly 12 to 15-footers, retail for $999. The fuller, taller trees they are famous for tend to fall around the $300-$500 price point—which is actually quite reasonable for the high-end tree that is going to last you season after season.
Currently, you can order them straight from the King of Christmas or via their Amazon store.
King of Christmas offers beautiful, realistic Christmas trees that will wow holiday guests for years to come. Although some influencer-promoted brands fall short of expectations, we were delighted to find these trees more than live up to the hype.
Editors' Recommendations