Art deco interior design flourished as an unconventional design aesthetic in the 1920s and 1930s. The style stood out amid the avant-garde trends at the time, by leaning into a more simplistic and minimal visual approach. And as we enter a new era in home design, a resurgence of past influences is making its way into our spaces. As a result, homeowners are looking for nostalgia and inspiration from previous design styles.
So today, we're diving into some of the key components of art deco decor. If you're looking to participate in this vintage-inspired trend, here are six vital elements to include in your space.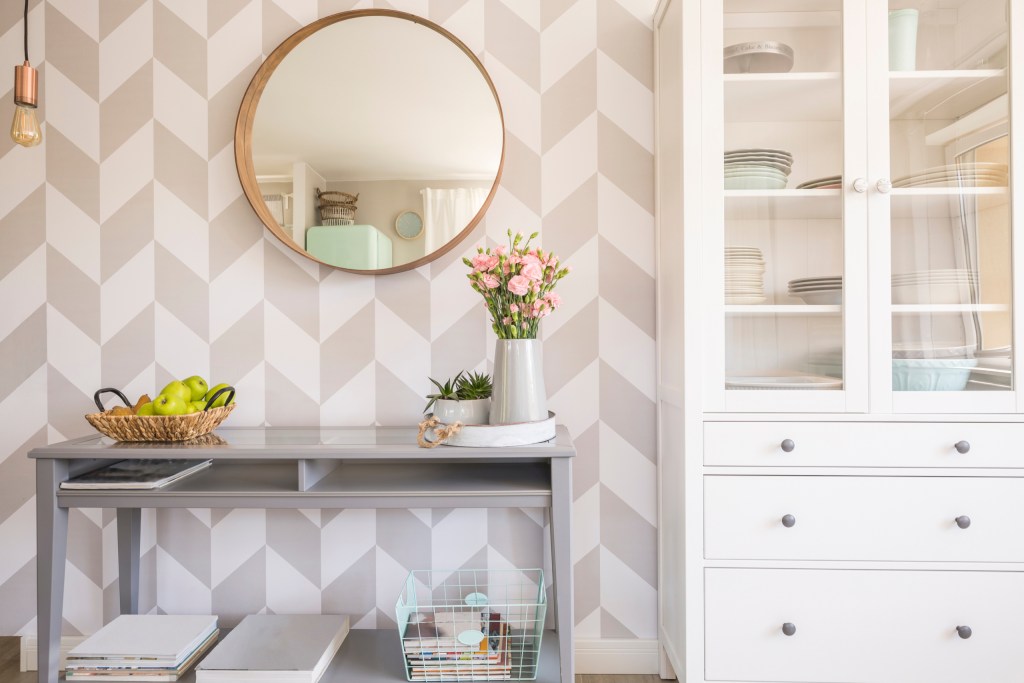 Use unique shapes
When art deco entered home design, one of its key features included unique shapes. Furniture and decor that showcases sunbursts, stepped forms, geometric swirls, bold arches, and sharp corners is a must-have in this design. When creating an art deco look in your home, it's important to consider how you can invite more shape into the space.
We recommend looking for lamps with a geometric form, sunburst wall mirrors, or curved wingback chairs that create a unique sense of dimension in the space. Blend the curves with sharp edges to create heightened contrast.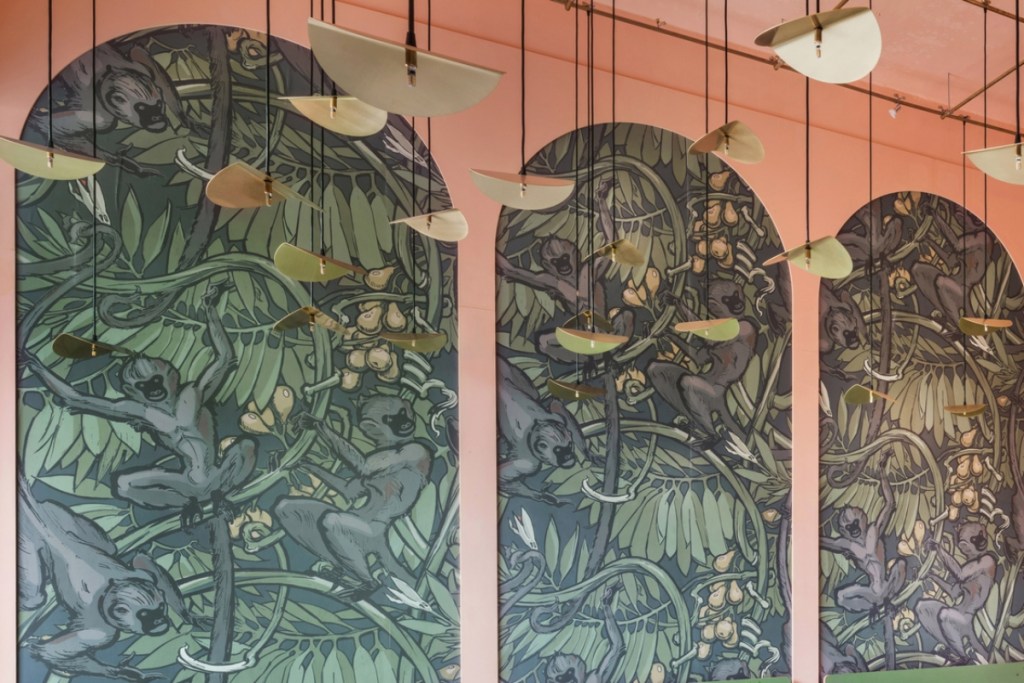 Opt for geometric patterns
Aside from unique shapes, you should also consider geometric patterns. Geometric patterns — especially on textiles — can generate the perfect art deco look. Chevron, triangles, repetitive feather or leaf forms, trapezoids, and other angular shapes can create more visual interest in the space.
Additionally, it's totally fine to mix and match patterns! Just be sure not to go overboard. For example, a patterned rug with rounded shapes and chevron curtains can make a grand statement in a room. Just be sure to keep your wall patterns minimal and opt for solid tones in your furniture.
Alternatively, you could look to add geometric patterns to furniture and accent pillows while keeping the rug and curtains simple to create a dramatic yet balanced look.
Pops of vibrant colors are great ideas
If you're going for an art deco-inspired color palette, we recommend using light pastels like cream and pale pink with moodier jewel tones like plum or emerald. Use your neutral and pastel tones as a backdrop with moodier tones as your accents. Or, do just the opposite with a jewel-toned wall color and pastel accent tones!
Another key design feature of the art deco style is the use of highly contrasting colors. Just as pastels and jewel tones create visual contrast, so does a simple black-and-white backdrop. Ultimately, when creating an art deco palette, it's best to balance your backdrop tones and your pops of color.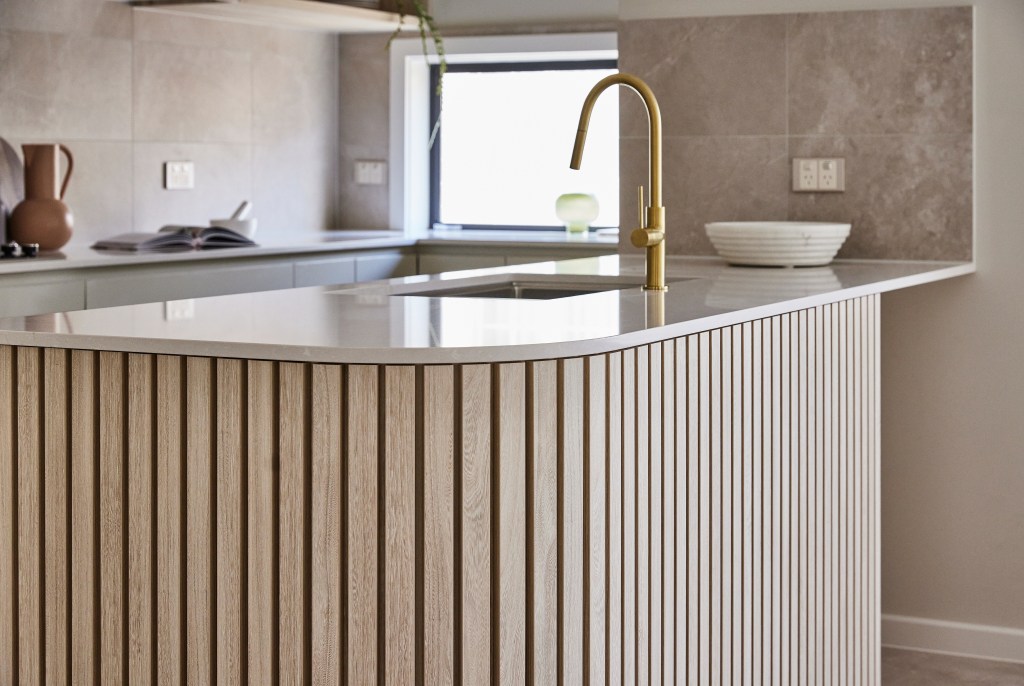 Fluted and textured furniture is a must
Fluted furniture is coming back into style, and whether you're aiming for that perfect art deco design or simply want to hop on a trend, fluted and textured furniture is something you don't want to miss.
Fluted television consoles, side tables, dressers, entry tables, and coffee tables are a go-to when adding more dimension to an art deco-inspired design. You might also consider a fluted kitchen island or cabinetry if you want to put a modern spin on this timeless classic. Just keep in mind that many fluted pieces are made of wood, so it's important to match your wood tone to your existing palette. You might consider a lighter wood to make a statement, if you have a darker palette. And vice versa.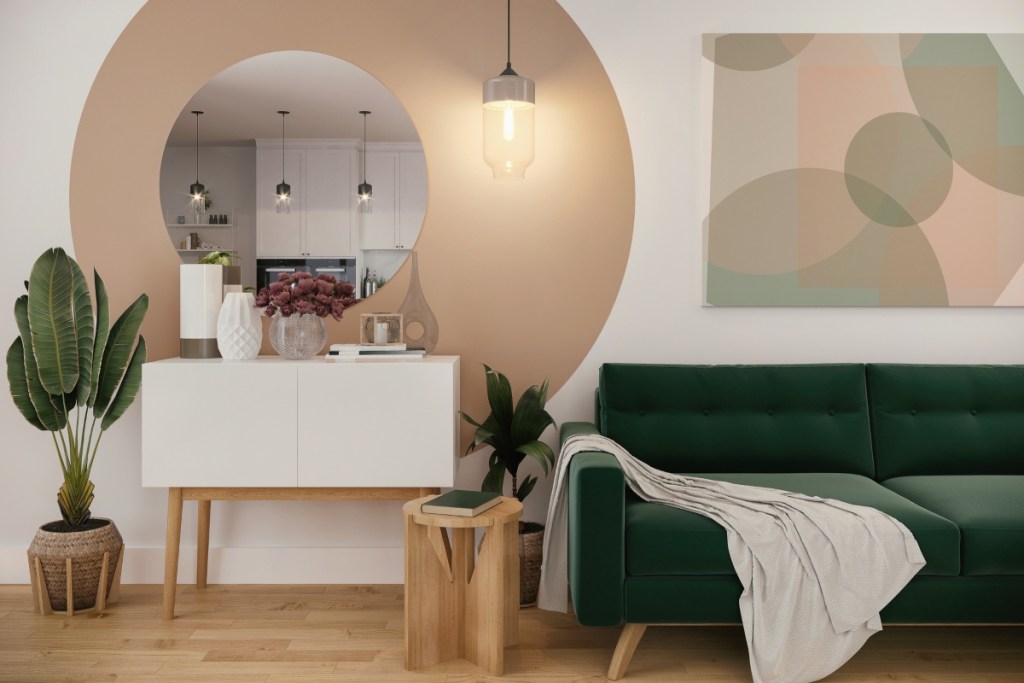 Go for bold statement pieces
The 20s and 30s were all about grandeur. This period in history rests between two wars, when many Americans and Europeans sought designs that radiated elegance and luxury. Bold statement pieces did just that by creating a focal point for the room that felt more decorative than essential.
A statement curved chaise lounge or a grand sunburst mirror are great options for statement pieces. However, you could always opt for a geometric chandelier or a patterned wallpaper accent wall.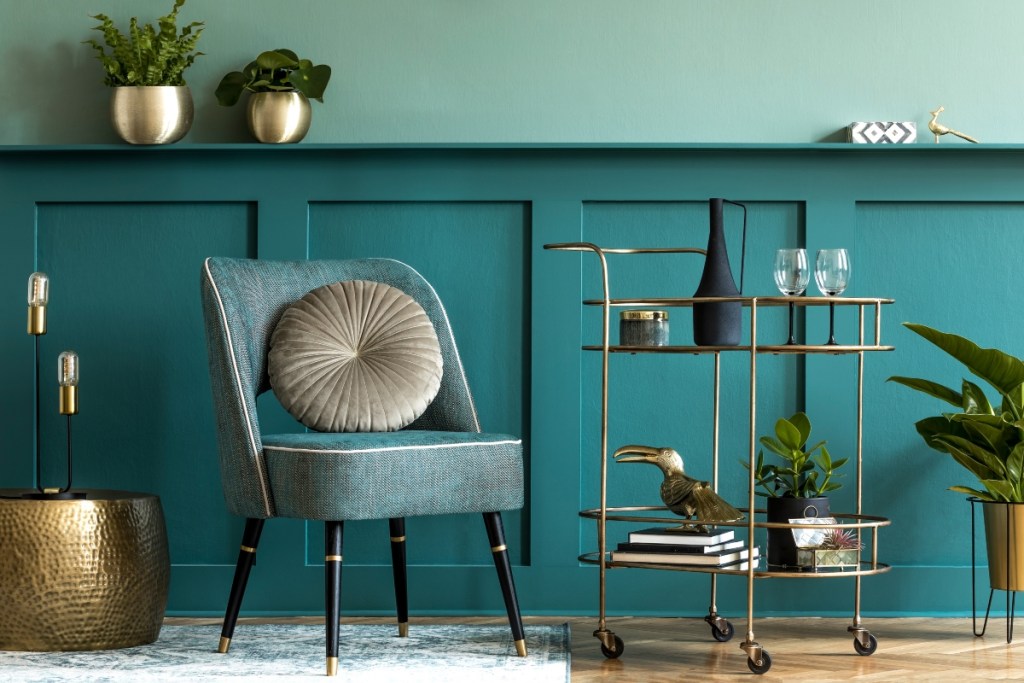 Add luxe items for a sophisticated look
As we mentioned above, the art deco design was all about luxury. However, it was less about the frills and glitz of the time and more about the artistic use of shape and form. Velvet sofas with rounded or sharp edges, sleek metal accents, ornate shell-shaped wall sconces, rich and intricate geometric patterned wallpapers, and plush white chairs are all examples of the luxurious decor items that emerged from this aesthetic.
It's important to let your furniture pieces speak for themselves. Allow their unique shapes, colors, and textures to make a bold yet streamlined aesthetic. There's no need to overdecorate or cover your furniture in small decor items. Maintain a minimal approach and use statement pieces to enhance the elegance of your design.
As you lean into a more art deco-inspired interior, it's important to remember that the style is all about simplicity, shape, form, pattern, and elegance. Try not to get too carried away with patterns, layered rugs, tons of throw pillows, or frilly decor items. Opt for minimal furniture and decor that makes a bold statement in the space. And don't be afraid to mix patterns, use metallics, and opt for unique pieces.
Editors' Recommendations