Taking on a home remodeling project is always exciting, but not every home "improvement" is actually an improvement. Many renovations don't translate to increased home value and instead wind up costing more time and money. And while customizing your home to suit your needs isn't always a bad idea, it could come back to haunt you when it's time to sell.
So which projects aren't worth the time? We talked to six real estate experts to learn which home upgrades have the lowest ROI. If you're planning to sell your home soon, avoid these four types of home renovation projects.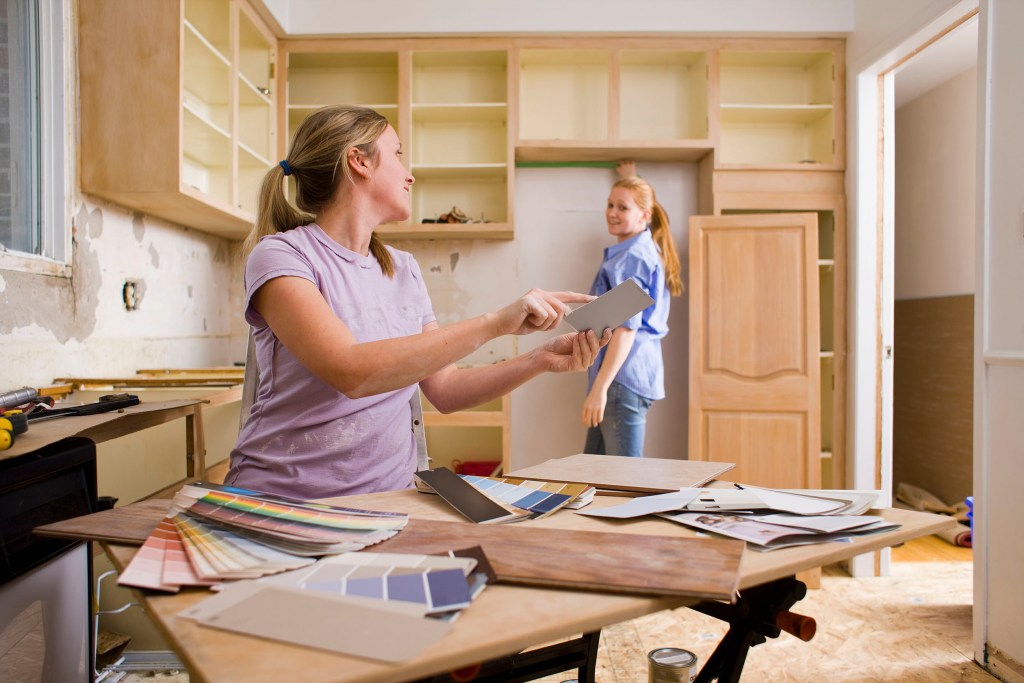 Complete kitchen overhaul
For many homeowners, the kitchen is the heart of the home. It's where residents and guests spend most of their time, making it one of the most important, and personal, rooms. As such, it's often best to avoid major changes to the room, especially if you're considering high-end upgrades. Broker Kimberly Jay of Compass said, "If you live in a one- or two-bedroom apartment, there is no need to put in Subzero and Viking appliances. It's above the buyers' expectation, and it's unlikely that they will pay up for your renovation."
Agent Christopher Totaro of Coldwell Banker Warburg takes it one step further, suggesting homeowners should avoid full kitchen remodels in all circumstances. He said, "A seller would do better to save the expense and stress of such an undertaking and do some light cosmetic improvements, like a new countertop, a simple cabinet refacing, and/or appliance upgrades."
Personalized upgrades
Any remodeling project designed to suit your current needs could wind up costing you in the long term. According to agent Mihal Gartenberg of Coldwell Banker Warburg, "a renovation project that might hurt your home's value is one that is so unique to your personal needs or tastes that the vast majority of the public doesn't value it."
This could be anything from putting up wallpaper to adding a pond in the backyard. While you may enjoy these features, the next homeowners will likely view them as projects that they have to deal with.
Instead, take agent Karen Kostiw of Coldwell Banker Warburg's advice and alter the way you view your property. She suggests thinking of your house as a product when you're planning to sell. "The property inside and outside should be renovated, so it looks clean, fresh, and shows well in line with comparable properties on the market," Kostiw recommended.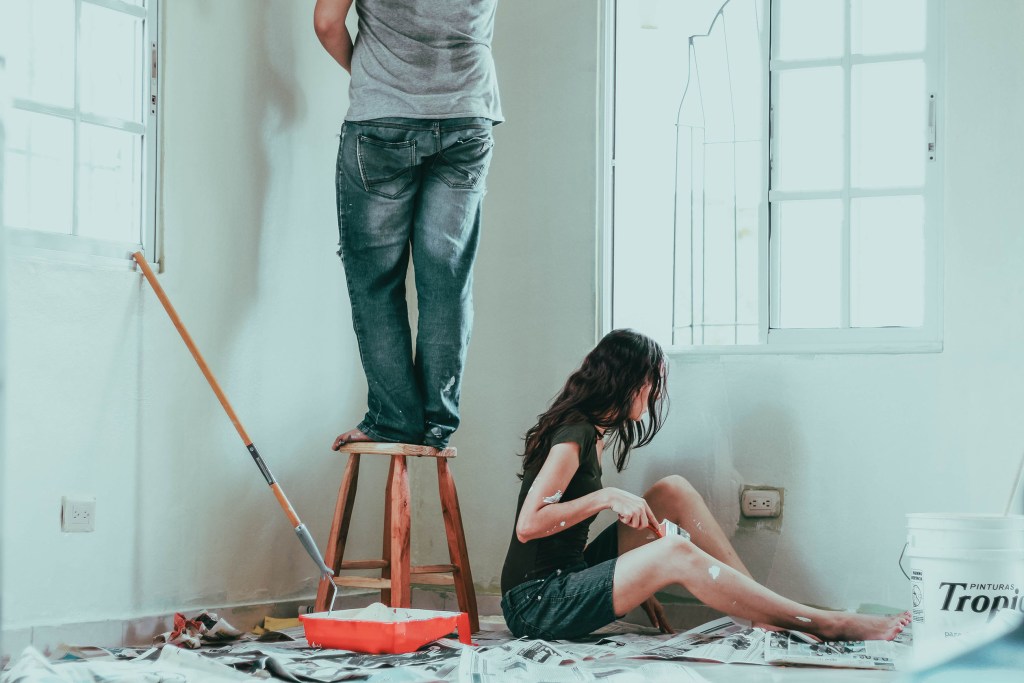 Overly ambitious DIY projects
Do-It-Yourself projects may have exploded in popularity over the past few years, but many home projects are better left to the professionals. Though a home remodeling project may look simple on HGTV or TikTok, completing the project on your own is rarely so simple. Homeowners often make mistakes that could lower the quality of the work, creating results that range from ugly to downright dangerous.
Joe Raboine, the outdoor living expert and Director of Residential Hardscapes at Belgard, provides the perfect example: backyard patios.
"Patio designs appear simple and straightforward," he stated, "but the process of properly designing patio pavers is much more intricate than it seems. It's easy for nonprofessionals to make simple design mistakes that can make a huge impact on the look and functionality of the patio in the long run, such as improper spacing and incorrect leveling." Errors like these are costly to correct and could potentially decrease your home's value, too.
Changes to the floorplan
A large project translates to a significant increase in home value, right? Unfortunately, that is not always the case. Major changes to the floorplan of your house should be done sparingly and only under the guidance of an expert, says Jessica Rae Sommer, the Vice President of Wedgewood Homes + Maverick Design. These types of renovations can include adding or removing rooms, opening up walls, and transforming a room's layout.
Sommer said, "While each of these renovations can absolutely add value to the home, making the right changes makes the difference between increased value or adding on the future sales price. While many of these may seem like simple enough changes to complete, it takes real expertise to understand special requirements, flow, and how to optimize spaces to add value."
Not every home remodeling project is worth your time or effort. When planning renovations, it's crucial to consider your long-term goals for the house and how the upgrades will impact them. If you're planning to live in your home for many years to come, the home value may not be at the top of your mind. But, if you are preparing to sell your home, you must consider what buyers are looking for before making any significant changes. The experts agree: Avoid changes that appeal to your personal tastes and only complete extensive modifications with the guidance of a professional. By prioritizing renovations with mass appeal, you're sure to get the most bang for your buck.
Editors' Recommendations