With every update, Instagram just gets better and better, giving you more ways to share your own content and interact with others on your feed and across the world. Whatever your hobby or interest, there's a plethora of accounts on this app that share advice and tips to inspire their followers. If you're interested in interior design and remodeling, check out some of our favorite home design Instagram accounts that are certainly worth a follow.
This account is owned by two best friends, Savannah and Casey, based in Nashville, Tennessee. In addition to running this page, they also co-write a blog to share their personal styles with their readers. From indoor décor that fuses modern and country touches to gardens and outdoor patios, these women share a variety of projects featuring cozy colors, geometric patterns, and plenty of string lights and earth tones.
The designs range from simple DIY backyard upgrades to classy dinner party decorations. Beyond classic home decor, they also share gluten-free recipes as well as RV interior renovations, so there's something for everyone.
Mandi Guber calls herself a "fearless DIYer," so that should give you a hint as to the magnitude of projects she's willing to take on. As an overarching project, she uses the account to track her journey transforming a 1928 mercantile shop into her dream home. She also shares all of the smaller design projects she undertakes along the way. Her unique style also features a lot of plants that give her designs a touch of life. This is a designer with a clear individual style, mixing features like a paint by numbers mural, a living plant wall, and retro furniture.
We love this account because Mandi's approach is impressive but also doable. Even if you're not a huge fan of DIY, you're bound to find inspiration from her designs or, at the least, just have a good time looking at the satisfying remodels.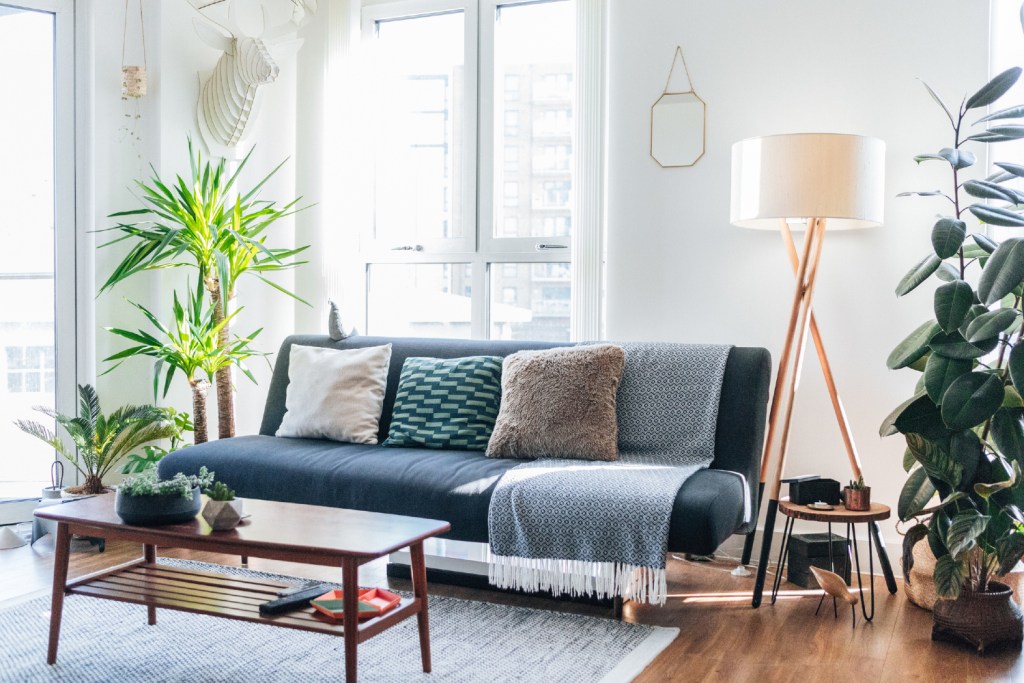 Shauna lives in Colorado Springs, Colorado, and runs a blog and website (with the same handle) in tandem with this Instagram page. Her page features interior design inspiration from the home she shares with her family. As Shauna decorates their newest house, she shares tips to create an elegant, modern look.
These designs exude class, but none of them are flashy or pretentious. It's a good template to follow if you like the modern aesthetic but still want the rooms to feel cozy. To achieve this, she incorporates earthy colors as well as a variety of patterns and textures to add depth and warmth. Shauna's use of lighting is also worth noting, as she shows how to effectively illuminate spaces without sacrificing artistry.
Erin Francois boasts that creating a "Handmade Modern Home" is her labor of love. While renovating her 1930's Tudor duplex, Francois posts vignettes on her page focused on DIY and interior styling. Francois' style features lots of colors, small accents, and tons of simple hacks. Whether you utilize these tips or jot them down for later, @francois_et_moi has something to teach you.
We love Francois' careful blending of modern features and vintage furniture. She's not afraid to mix patterns, ensuring the house is elegant but also fun and practical for families with kids. Her husband and children are frequent guest stars on her page, so you know her designs are family approved.
Unlike the other accounts above, this mother-daughter duo (Megan Papworth and Dawn Terry) spends their time decorating other people's homes. They pull the energy of the coast into contemporary homes by incorporating sand-colored furniture, white pillows, and touches of greenery. They also share more dramatic designs that feature black trim, unique doors, and architectural furniture.
As a bonus, you don't have to worry about scouring the internet for a cool lamp you see in the back of one of their posts. Many of the items they use in their designs are available for purchase through the account, so you can easily add them to your own home.
If you're considering a home renovation, whether it's a single room or the entire house, you may need to gather inspiration before breaking ground. To get your creative juices flowing, check out the accounts above to stay up to date with the coolest trends in interior decor. Once you upgrade your space, don't forget to share it on your own Instagram account!
Editors' Recommendations