If you love looking at homes (whether you're in the market or not), Zillow is one of the premiere sites to do so. Not only does it give a good idea of what's available and coming available in your area, you can get home prices, up-and-coming neighborhoods, and plenty of design ideas when perusing homes. According to a recent study of millions of active for-sale Zillow listings, they even help to identify this year's most sought-after design trends. Here's what they had to say.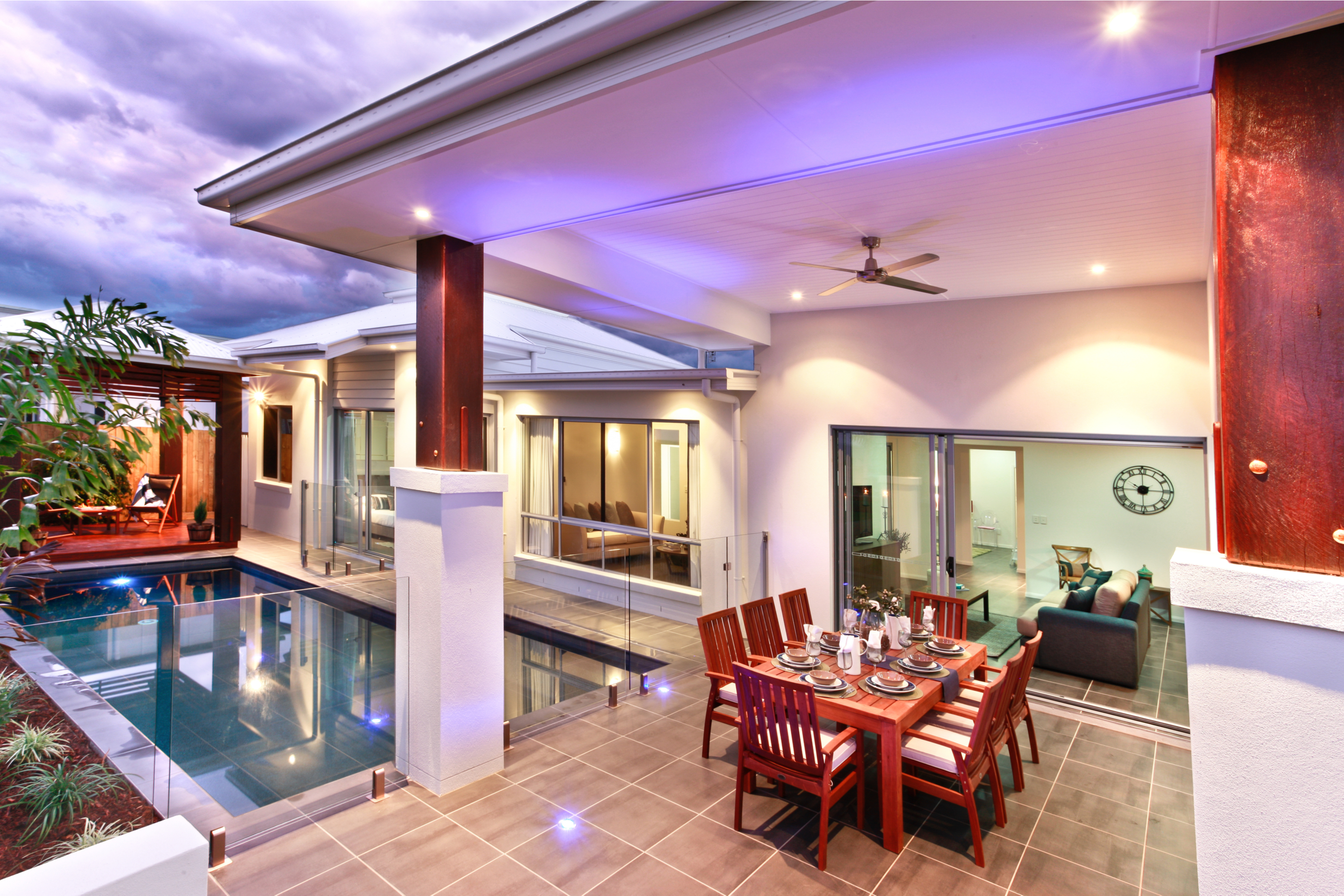 Outdoor spaces
Gorgeous outdoor spaces are having a moment, and for good reason. People are still spending more time at home post-pandemic, and having space outside to soak in the sun and be in nature is important. Backyards were mentioned 22% more often in for-sale listings last year when comparing them against the year prior. "The rising popularity of outdoor features suggests the pandemic has changed the way we want to live for good, priming the backyard for a 2023 evolution," said Amanda Pendleton, Zillow's home trends expert. "When the pandemic forced all entertaining outdoors, homeowners reclaimed their backyards from the kids or the dogs."
Mirror, mirror on the wall
While outdoor spaces make sense, this next one may surprise you. Mirrored walls, like those that were popular circa 1970-1980s are coming back. "Mirrored walls and even mirrored ceilings have been showing up 12% more than the year before," according to the study, but with a bit of a twist. This time, more antique or vintage-inspired mirrors are on trend, especially when they make a small or dark room feel more spacious and bright.
Other notable mentions
Other trends rising in popularity over the last year are private nooks in a home, even in ones that are more open concept. Think reading nooks, private yoga spaces, or just a quiet, well-thought-out space where you can spend some time alone. Another mention is continuing the use of vintage materials like wood and muted metals to keep a home feeling warm and lived in. Finally, kitchen islands are continuing to stay popular as we use our kitchens for entertaining, family dinners, work, and play. The bigger, the better, and the use of color that offsets them from the rest of the space are still very much trending.
The good news is if you are not in the place to buy a new home, you can take these ideas and use them in your current space. Think about building a deck or patio or adding onto the one you have with a fire pit area. Repaint an old kitchen island and add bench seating for more room to entertain. Add a wall of vintage mirrors to a dark living room to bring in the light. There are plenty of things you can do to breathe life into your current home to bring it into 2023.
Editors' Recommendations