Your backyard is a great place for holding gatherings and for simply relaxing and enjoying the outdoors. That outdoor space needs to be designed to be useful, though. That's why building a deck or patio is so popular. It creates a comfortable space for you to make use of one of the biggest living spaces your property has to offer: your yard.
Building any outdoor structure takes time, money, and effort, and many homeowners wonder how to build a deck that's functional, beautiful, and long-lasting. We talked to Eugene Colberg, a Brooklyn-based architect and the principal of Colberg Architecture, and got his advice for building a deck that will make the most of your outdoor space.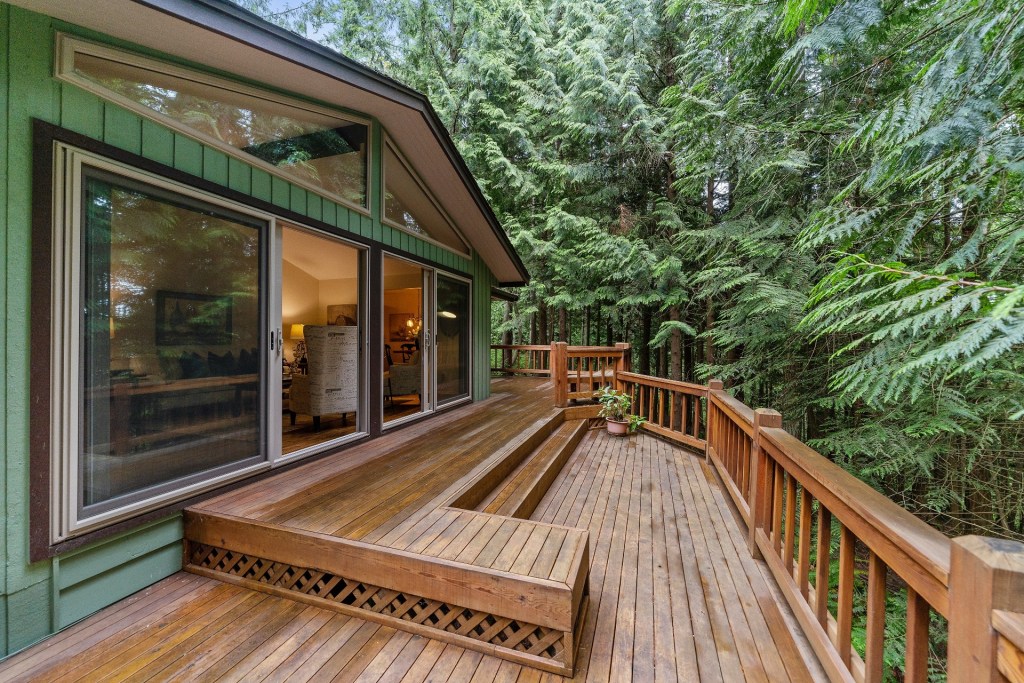 How do you start a deck project?
When it comes to beginning a deck-building project, Colberg stresses safety and planning. Particularly if your deck will be a floating one or built into the roof, like many urban decks are, you have to make sure the structure is safe.
"If your deck is not resting on the ground," Colberg said, "you want to speak with your design professional to make sure whatever you're putting on the deck can support those loads."
Colberg also said that high levels of planning need to go into building a deck on your property. Particularly when it comes to local ordinances that could easily be violated with your new deck, you could end up having to remove your new deck or pour more money into making it compliant.
"You need to ensure that the decks are allowed where you want them to be," he said. "And consistent with zoning and code regulations."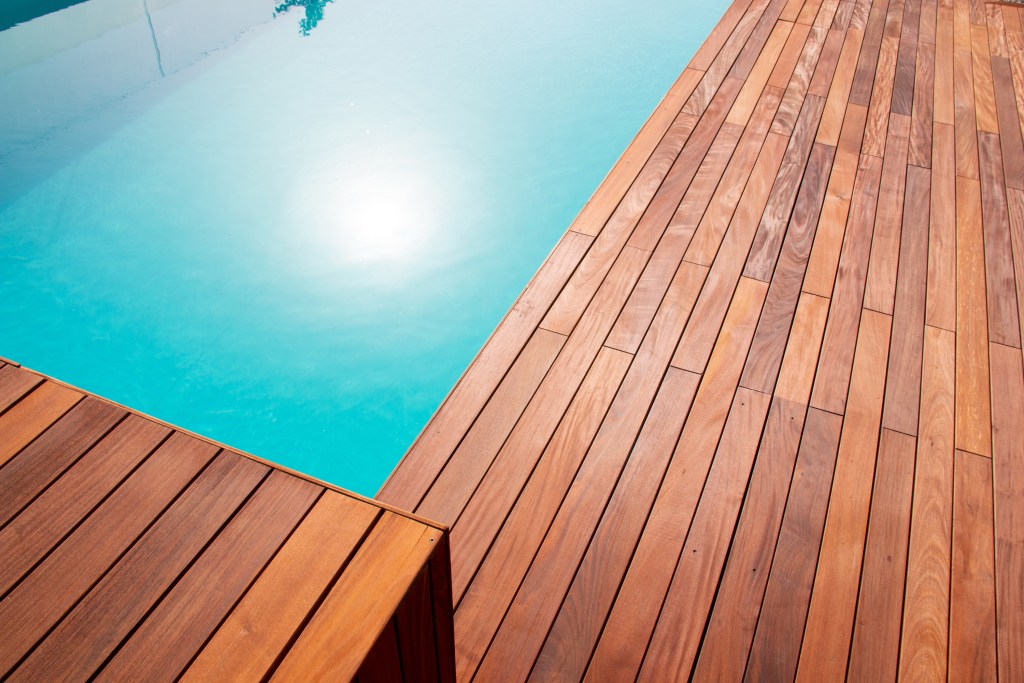 What's the best material to use for a deck?
Composite, wood, metal, and even plastic are all common materials used for a deck. To figure out which material to use, homeowners need to consider their region's climate, how they want the deck to look, and what their budget is. Colberg's favorite material to use for decks is ipe, a sturdy species of wood. He favors this material in large part due to its extreme durability.
"Ipe is a very dense, beautiful material that has the same combustibility as steel and concrete — quite low," Colberg said. "It doesn't rot because it's super hard, and it won't buckle or show age under the elements."
The material is also both beautiful and classic, according to Colberg, and will stand the test of time. "Over time, it turns a very attractive silvery color, which stays its permanent color," he says. "We use it for decks, fencing, and roof pavers."
One downfall of using ipe for your deck is that it's more costly than other materials. However, Colberg thinks the higher price is worth it: "The initial investment is greater, but the result is outstanding and timeless."
Tips for budgeting the deck project
When it comes to getting the most out of your money on a deck project, Colberg again stresses the importance of planning. If you've considered every aspect, design element, and expense possible, you're more likely to stay under budget.
"Plan every aspect of your deck, prior to constructing it," he advised, "in order to maximize your investment and your enjoyment of this great outdoor amenity."
Colberg also stressed the importance of using a professional's guidance. Particularly if you're not totally confident in completing this big project, the wisdom and experience the pros can provide are priceless. "Talk to a professional as soon as you can, and they can steer you in the right direction."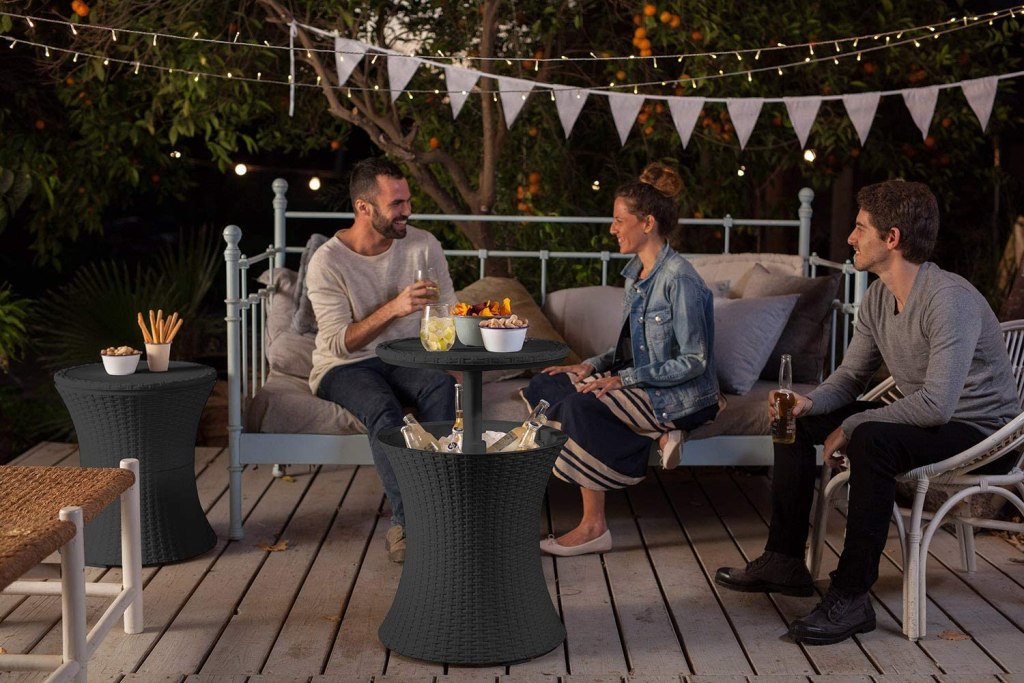 What's the biggest deck mistake homeowners make?
There are a ton of horror stories that many homeowners can tell you about home renovation failures. Not surprisingly, Colberg says the biggest mistake you can make when building a deck is not planning thoroughly enough.
"Decks seem like a manageable project, or even a weekend project, when they're really not," he said. "They are more complicated in terms of planning and execution."
Deck design trends that are hot right now
As an architect and an expert in outdoor space design, Colberg surely sees all the unique ideas that turn into widely adored trends when it comes to decks. We asked him which deck design trend is currently all the rage, and his favorite trend when it comes to deck-building is "bringing the outdoors in, and vice versa."
Colberg believes it's a very big trend right now because, similar to finishing a basement or building an add-on to a home, the goal of building a deck is to make the outdoors into more living space.
"We are always advocates of making the exterior part of the interior," he said. "Anything that connects you to the outdoors is going to increase your enjoyment of your home, and maximize the space you and your family are utilizing both indoors and outdoors."
Building a deck onto your home is a great way to enhance your living space and encourage healthy time outdoors. Whether you want to build a second-story floating deck, an entertainment space on your roof, or a deck on the ground in your backyard, you can use our expert's advice to maximize your enjoyment and your budget.
"Part of what we try to do is creating livable, beautiful spaces," Colberg said. "Anything that does that successfully, we are excited to see."
Editors' Recommendations