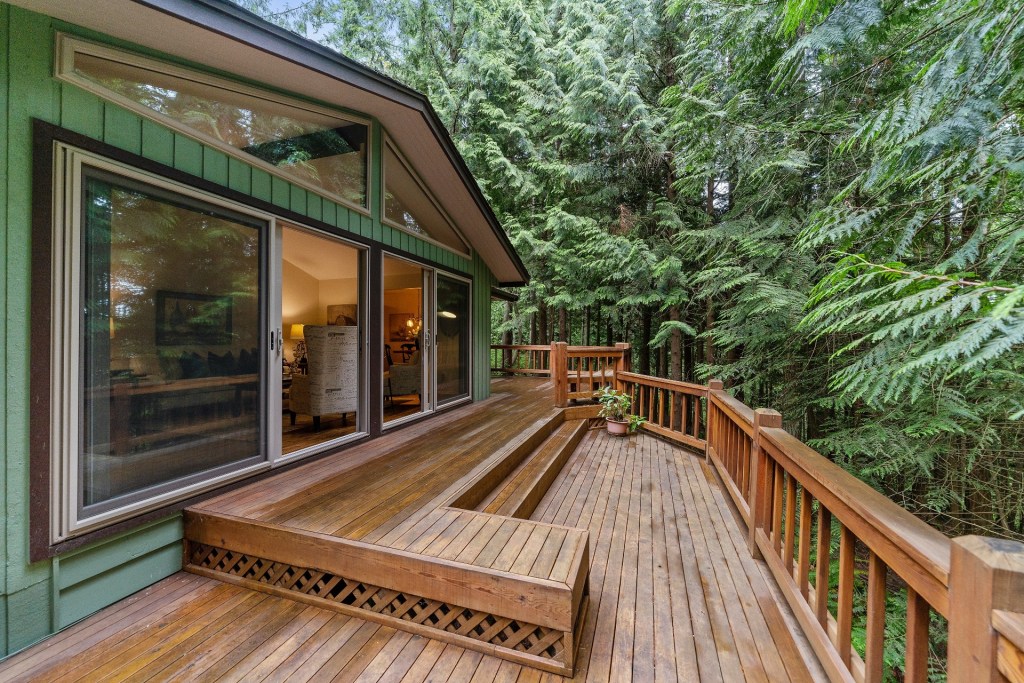 One of the biggest trends in homes today is extending your living space into the outdoors. Adding on a deck or patio will not only increase your home's value but also offers an entirely new living space during warmer months. Both are great options, but when you want to add one to your home, how do you know which is right for you? Here, we break down what you need to know before deciding which will be a better fit for you and your home.
Assess your outdoor space
The first thing to do when deciding on whether to build a patio or a deck is to survey the space you have. Oftentimes, the yard itself or the exterior of the home will guide you. Decks can be built over uneven terrain, but patios cannot.
If your home is up high with a big drop-off, a deck will be a better fit. Imagine hosting a BBQ where you have to navigate a long walk up and down a staircase to get to your entertaining space every time you go in and out. Not the most ideal setup.
However, if you walk out to ground level, a patio will work better since you wouldn't want to step up as soon as you get outside. Often, even if a yard slopes up, the area around the house will be level providing an ideal foundation for a patio. This can also guide the size of it based on what area is flat.
Another thing to check before you build is your local zoning laws, as this could also affect which option you can have. Some towns require that you submit blueprints and get approval from a planning board. This is usually true more of decks than patios but should always be verified before construction.
Consider use and style
If you are planning on a dining table or conversation set, either is appropriate. However, decks have some limitations on weight, so if you envision a hot tub, built-in outdoor fireplace or firepit, or another heavy piece, you must make sure it is reinforced to support it. Many times, to avoid any issues, decks are built around bulky items. On the other hand, weight is not an issue with a patio.
The architecture of your house will also drive if a patio or deck is a better match. What style is your home? What would most naturally fit in with it? A sleek modern abode set in the woods may call for a deck that mirrors the lines of the house. A colonial home with gardens off the back may look best with a bluestone patio. Let the character of the home speak to you and guide your selection.
Decide what you want to achieve
Another thing to consider is what you want to achieve with it. Decks are better at highlighting views because their raised elevation provides an opportunity to take advantage of seeing the area all around. This is especially true if your home is on the water or overlooks a countryside or wooded setting. If you want to sit outside and take it all in, a deck will allow you to do so.
On the other hand, patios are traditionally better at providing privacy. Since they are lower and can be surrounded by landscape beds, they offer more opportunities to screen from other homes and nosey neighbors. If your view is nothing more than the side of your neighbor's house, having a patio surrounded by shrubbery and trees will be a more relaxing and attractive setting.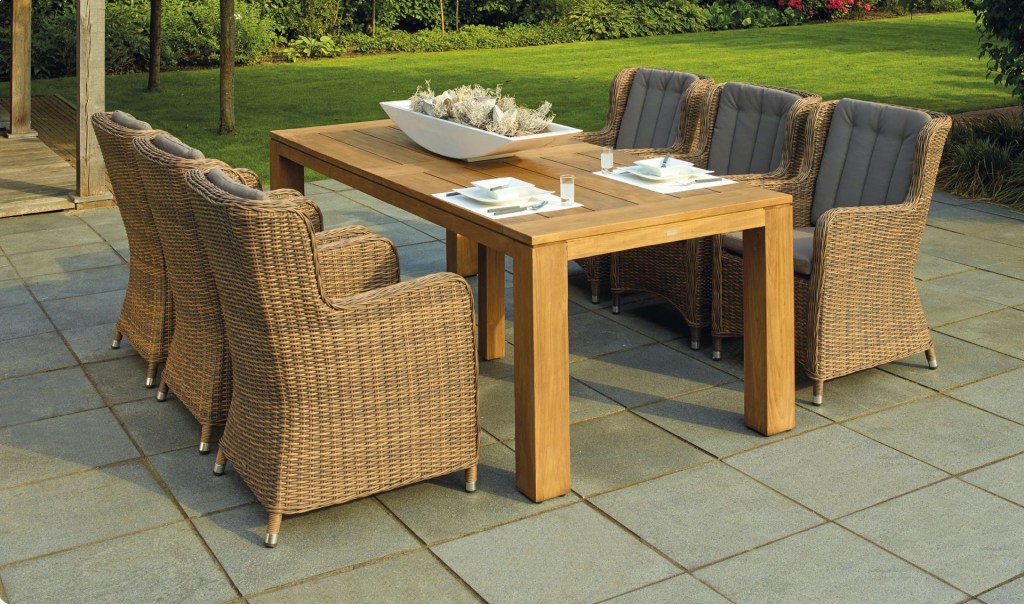 Choose your budget
As with any home project, you will need to determine your budget. Patios are generally less expensive than decks to build because there's wider variety of cost-effective materials available, such as stamped concrete and pavers for patios. Decks utilize more expensive materials like wood or composite. Patios also tend to be an easier DIY project than building a deck, so if you are handy, they may save you the cost of hiring someone (In this article you can find guides on how to DIY a raised patio). One thing to keep in mind is that although decks may be more expensive to build, they usually have a higher resale value if you plan on selling your home in the near future.
Maintenance
If longevity and lower maintenance are important to you, then patios are the clear winner. They require less upkeep and last much longer than a deck. Although decks can be built with longer-lasting composite, wood is the most popular and price-friendly material, but it will need to be maintained and restained or repainted every few years.
Whichever option you choose, adding a deck or patio to your home will be a valuable addition that will give you bonus living space and an outdoor oasis to enjoy for years to come.
Editors' Recommendations