Your backyard is your space. Whether you are into lawn sports, gardening, relaxing, grilling, or whatever else, your yard should be a place you want to spend time. It should be a place to entertain or just chill out. No matter what you like to do in your backyard, we have some simple ideas that can help you transform your backyard into the space you've been dreaming of. Even if you think your backyard is too small, doesn't have enough greenery, doesn't have enough seating, etc., we have several solutions for you that won't take months to complete or break the bank.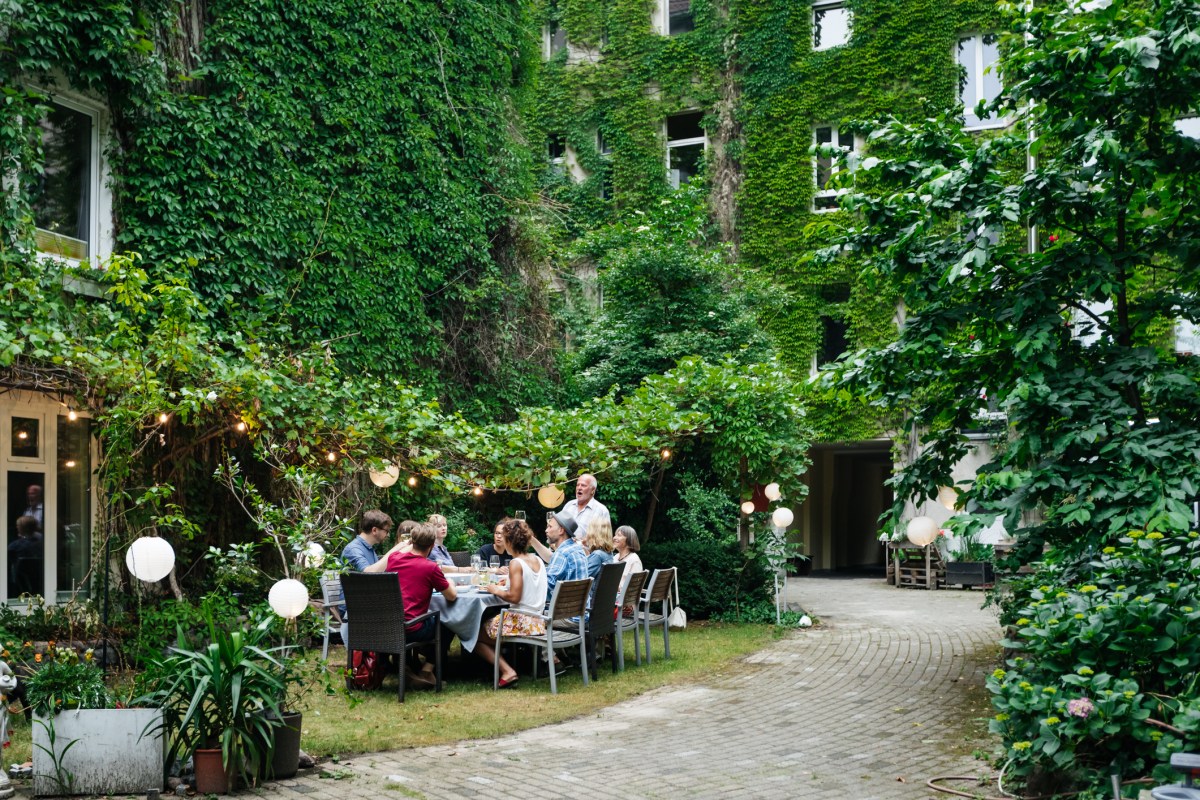 Seating areas
Even if you have minimal space to call your backyard, you can make it comfortable and reflective of your style. Adding a small seating area accented with plants, throw pillows, and a mix of colors and patterns can make a small space feel homey and like your own. If you have a large backyard, multiple seating spots can be a fun way to add life to different areas of the yard. Benches, logs, pallets, old barrels, and more can be used for tables and chairs, and they can be found reclaimed or inexpensively at flea markets or garage sales. Elle Decor suggests a Boho Chic look.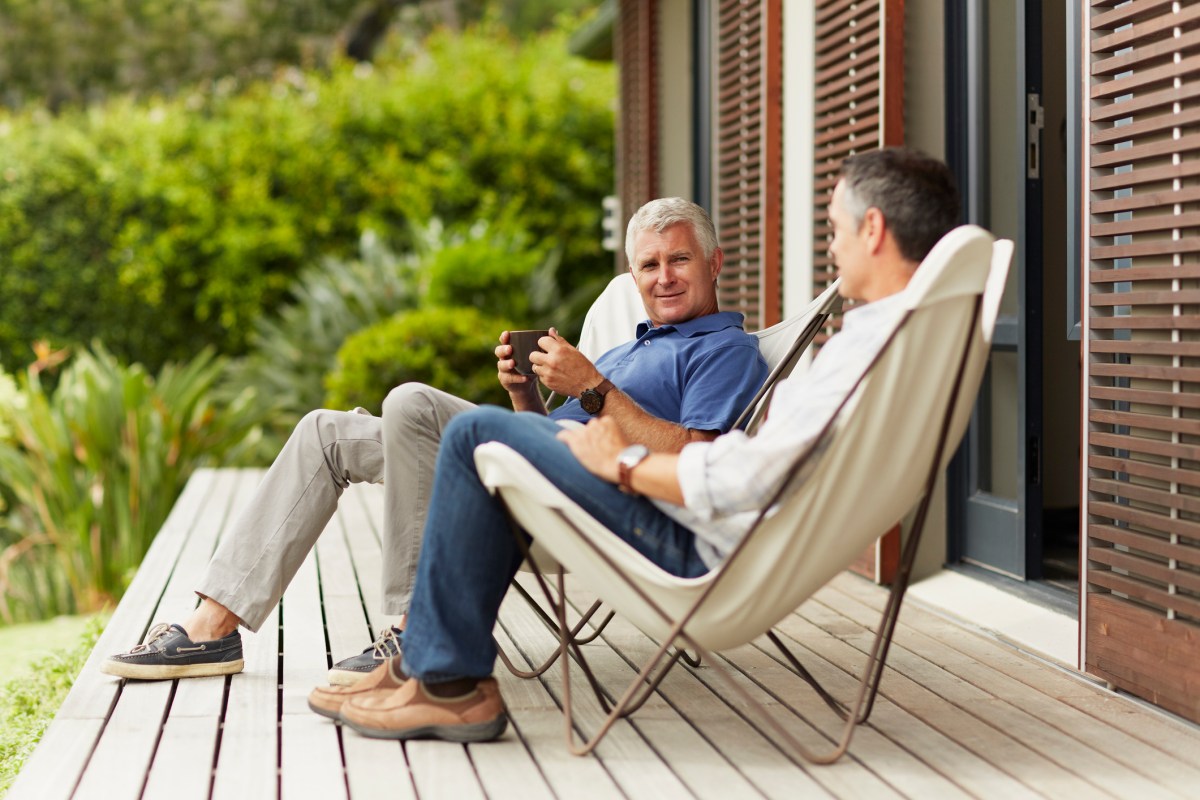 Build a deck or patio
Adding a deck or patio to your yard adds ambiance and resale value to your home. Though it may seem like a massive undertaking, building a small deck or laying a patio can be a do-it-yourself project. With all of the DIY websites out there, like The DIY Network, and many hardware stores selling DIY kits, completing this backyard upgrade can be a weekend project.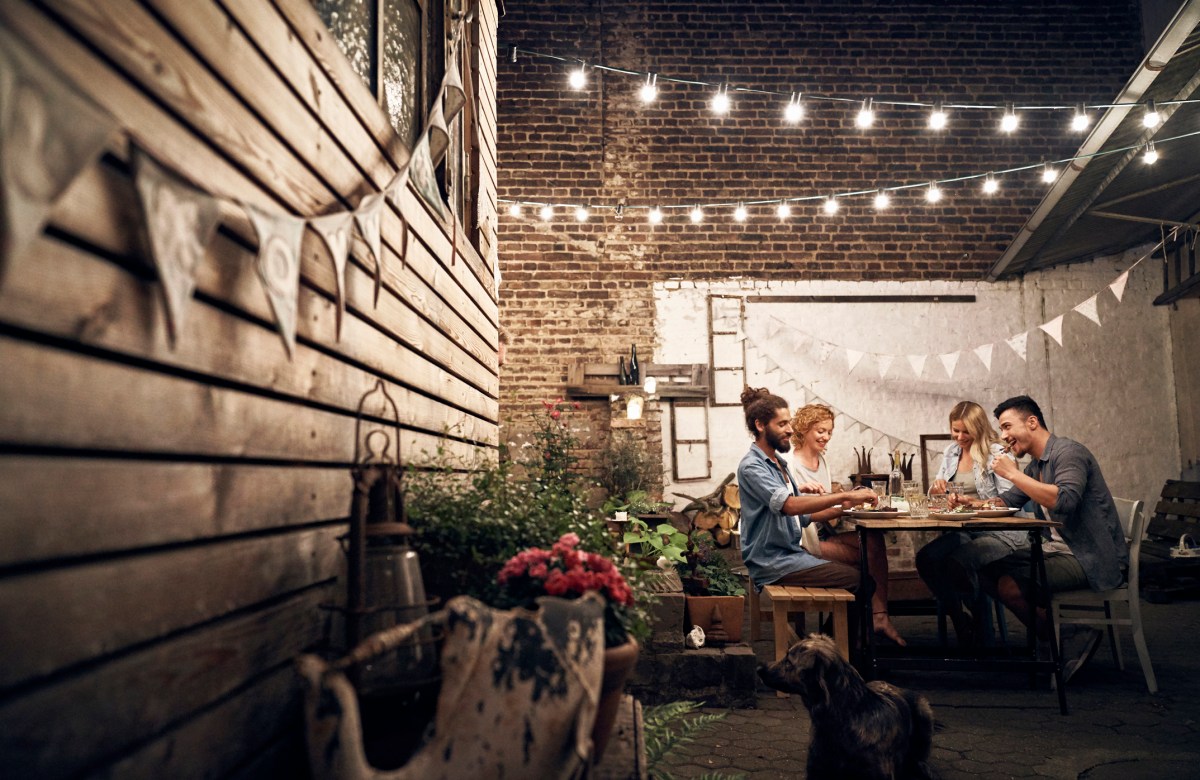 Add some lighting
Outdoor lighting can add a classy or festive look to any yard, depending on the look you are going for. String lights can be hung from a pergola, draped over fences, or used to line a patio. In-ground lights can be used to light a walkway or outline a garden or patio. No matter where you install outdoor lighting, you can definitely set the mood.
Try vertical gardening
If you don't have a ton of space in your backyard, vertical gardening can be a great way to utilize your green thumb without taking up a lot of room, says Martha Stewart. Even if you do have a large yard, vertical gardening can be a fun way to mix up your garden. Wall planters can be hung on a fence or mounted on a wooden pallet that will add greenery and possibly produce to any outdoor area.
Put in a fire pit
All great outdoor parties have a bonfire. You can dig, assemble, or build your own fire pit for minimal cost, and it will likely become the centerpiece of your backyard. Some cities have restrictions on fire-pit sizes and whether they have to be enclosed or not, but don't worry. No matter what your local ordinances say, you can likely find a pit that will fall within the guidelines. A fire pit is also a great place to make into an additional seating area for your guests.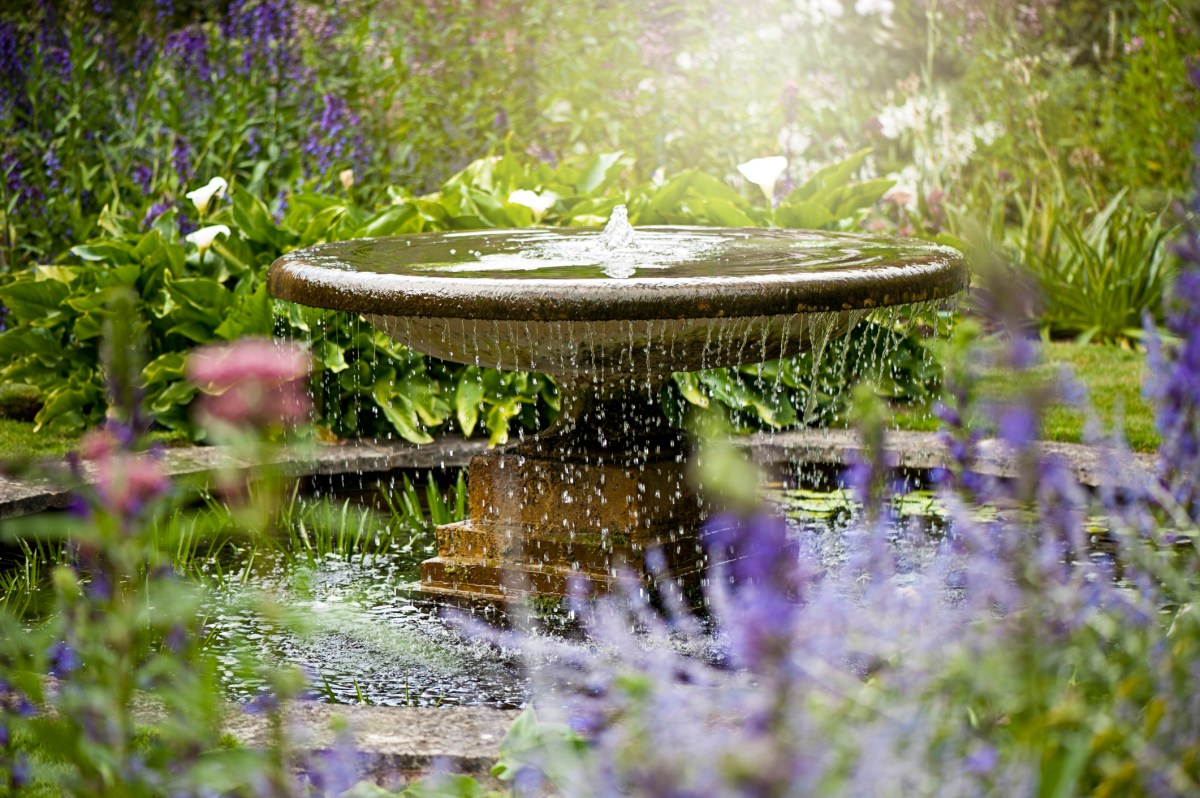 Install a fountain
Nothing is quite as relaxing as the sound of running water. If you're handy, you can make your own fountain out of a lawn ornament, old watering can, barrel, stones, and more. If you're not a do-it-yourselfer, you can easily purchase a fountain that will add life and serenity to your yard. Fountains are magnificent for small yards because they don't take up a lot of room, but also look great in the corner of a large yard.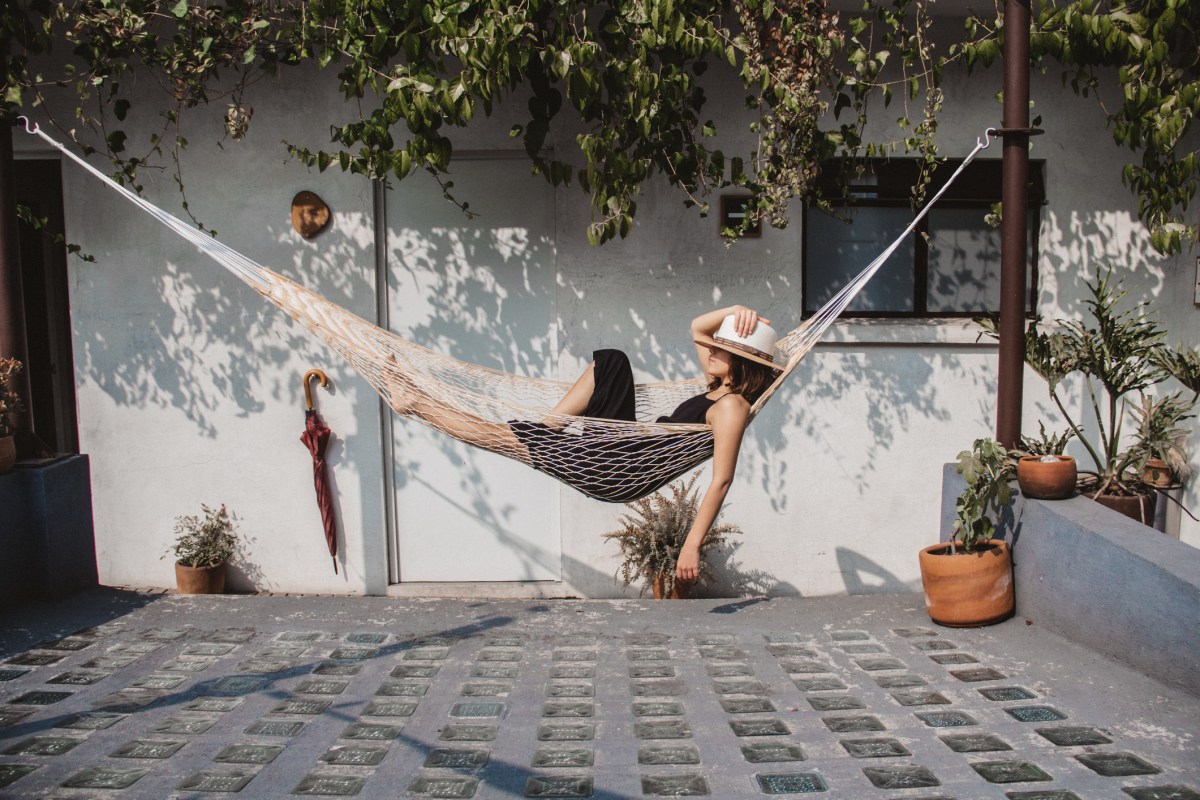 Hang a hammock
Hammocks are a great addition to any backyard, no matter the size. Healthline lists a multitude of benefits for laying in a hammock. If you have two trees that are close enough together, you can utilize them to hang your outdoor relaxation vessel. Some hammocks come with their own stands if you don't have trees to support one. You can create a whole relaxation area around your hammock by adding an outdoor rug, end tables, lights, and more. The possibilities are pretty much endless.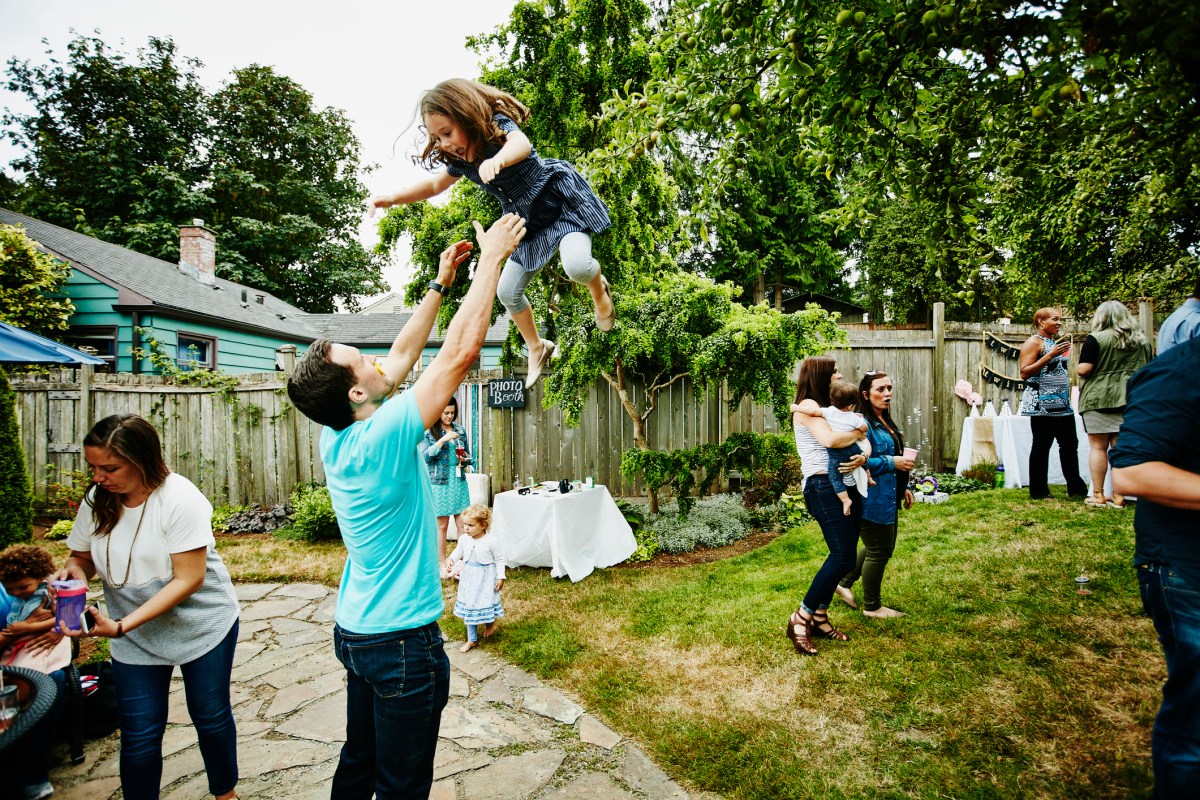 Install a walkway
If you have the room, a great addition to any backyard is a walkway. You can use stones, brick pavers, wooden planks, or whatever material you have on hand to create a beautiful walkway through your yard. If you have a large yard, you can use the walkway to bridge two areas of the yard together. Use lighting, planters, or garden stakes along the path to make it your own.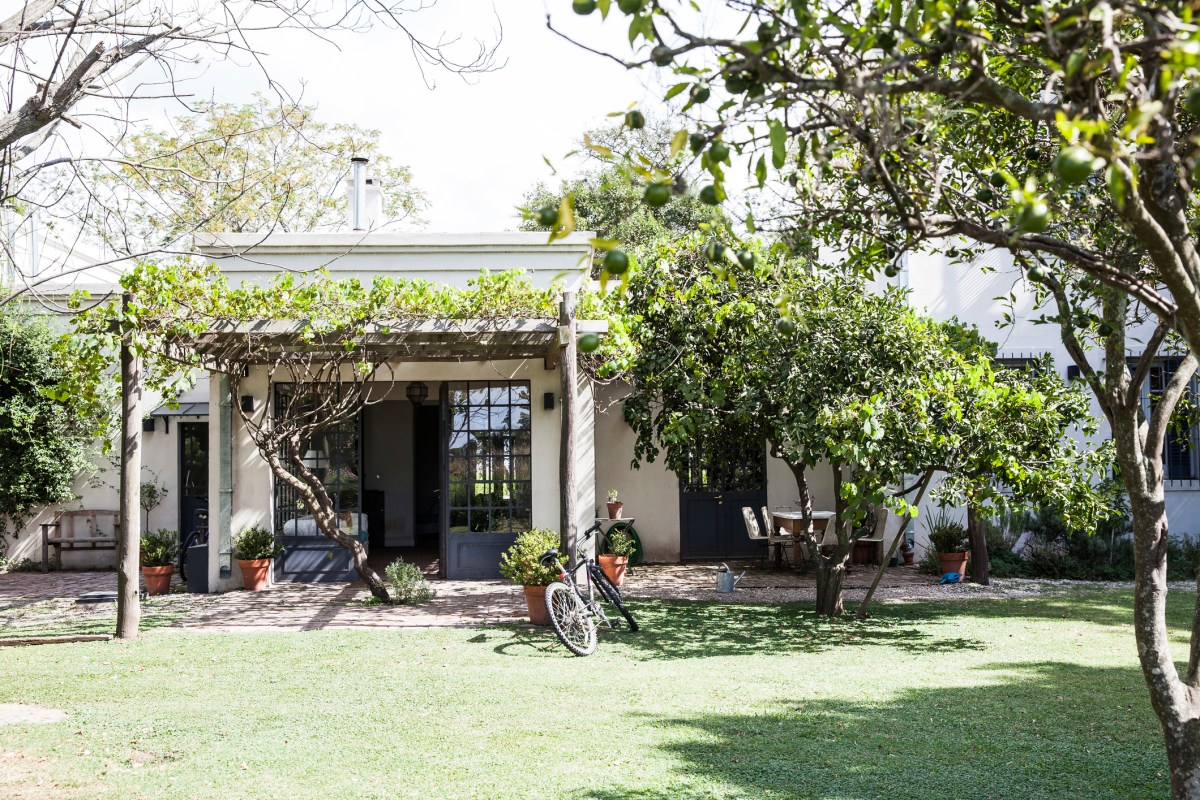 Build a trellis
Trellises are easy to build and can be made out of wood or metal. Climbing roses or vines will grow all over the lattice, and this is a great way to add height to your garden or walkway. A trellis will fit in a small backyard, too, which makes it an excellent idea for those with limited space.
Paint a mural
If you are an artist or you have one in the family, a great way to add some color to a boring yard is to paint a mural. A mural can be painted on a fence or on the side of a garage or shed. Prepping the area to be painted may take a little time and effort, but the end result will be one of a kind and brighten up any yard.
Build an outdoor bar
Liven up your backyard by building a bar. The design options are pretty much endless, since you can make one out of skateboards or skis, wooden pallets, old barrels, tiles or stones, and more. You can let your personality shine based on the materials you choose. Add a couple of bar stools or tables and chairs to complete the bar setting. Hanging lights or adding lanterns will complete the look.
Any of these ideas will make your backyard a more inviting place to be. Some of them take more work than others, but all of them can be completed in a weekend. Regardless of your personal style, any of these ideas can be molded to fit the look and feel you are going for in your outdoor area.
Editors' Recommendations