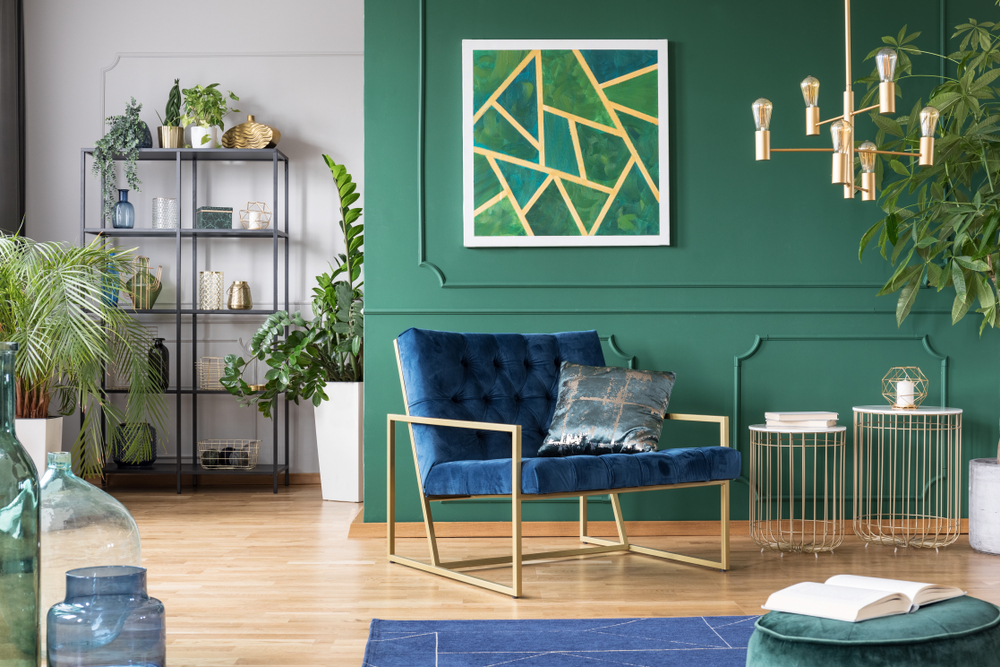 A common struggle for many homeowners is decorating a wall without making it feel too cluttered or, worse, too empty. Too much negative space can leave a room feeling unfinished, lackluster, and downright visually unappealing. Thankfully, Julie Jones, founder of Julie Jones Designs, took to TikTok to share a fantastic design trick for dealing with blank wall space by using a clever rule for your wall decor.
Try the 70/30 rule
Interior designer @juliejonesdesigns shared her trick for handling blank wall space with a unique rule that works for nearly any wall. "I have a 70/30 rule," Jones says in her TikTok video. She explains that the rule means 70% of the wall needs to be filled with positive space while the other 30% can be negative. "It's a really easy formula that you can apply to almost any wall."
In her video, she shares examples of how 30% positive space can leave a room feeling blank and visually unappealing. For example, a single large clock mounted on a wall leaves too much negative space that can feel visually empty and bleak. However, a wall with a large portrait, decorative shelf, and small table will make the area feel more complete.
Regarding the 70/30 rule, Jones says, "It's just enough to feel balanced and not notice any negative wall space."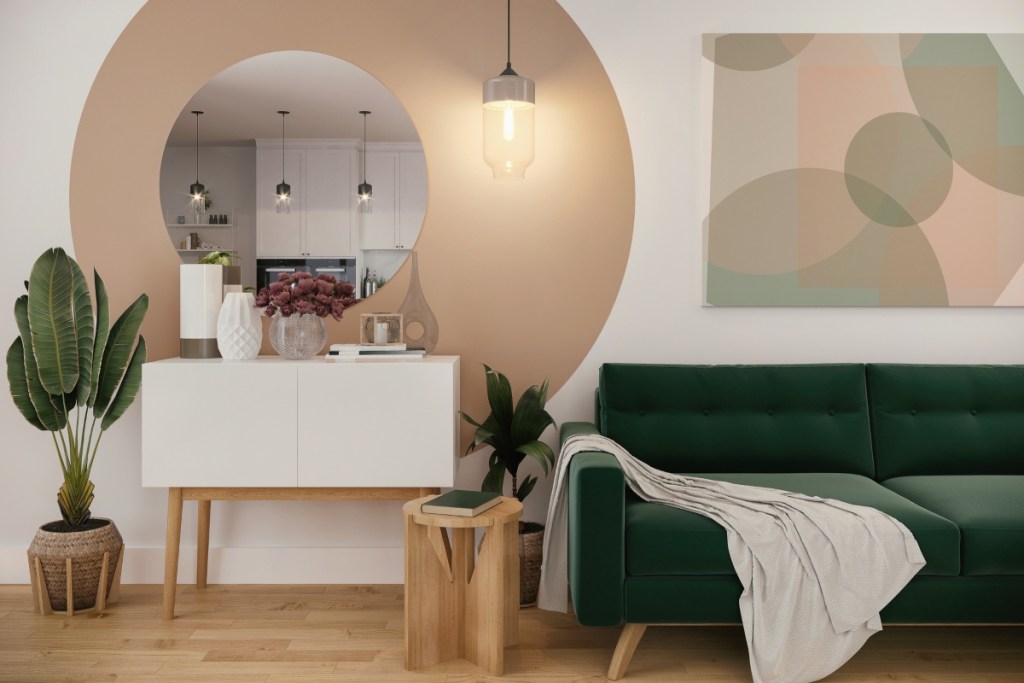 How to apply this trick
There are a few ways you can easily apply the 70/30 rule to your home design. First, opt for large pieces like a grand clock, big artwork, or a larger bookshelf. This piece can become the focal point of the wall. It's also an excellent opportunity to add a statement piece to your design or experiment with accent tones and artistic wall decor.
Once you have your central piece, adorn the wall around this item to create 70% positive space. This could involve adding a potted plant, a small side table, a bench, or additional shelving to create more positive space.
It's important to avoid cluttering the design by adding too much positive space. Unless you are going for a more maximalist look, it's best to aim for around 70% positive space.
When decorating a tall wall
Applying the 70/30 rule to an abnormally tall wall with high ceilings can be tricky. Adding all of your wall decor at the bottom might still result in a flat or blank design. Instead, attempt to center a large piece of artwork or tall bookshelf to occupy much of the space. Or, stack three large paintings or photos vertically to add to the 70% positive space in your design.
When decorating a long wall
Consider using large frames in a row down the middle for abnormally long walls to occupy the space. Alternatively, you can use long mirrors or an extended shelf to become the center of your 70% positive space. Add benches or long side tables in the center to prevent the wall from feeling too blank and lackluster.
Decorating a blank wall can be easy if you follow this trick from Julie Jones Designs on Tiktok. The 70/30 rule is great for anyone struggling to find visual balance with a wall that seems bleak and empty. Just be sure not to overcrowd the space, and use this trick to tie together your color palette and any accent pieces you'd like to bring to your interior.
Editors' Recommendations