Our homes should be a reflection of our personal style and design. However, what if the way we decorate our homes could actually change our mood? For its Interior Wellness Report, Modsy asked more than 1,500 people about their design preferences and to share whether they feel happy inside their homes. They found that there are five standout styles for the happiest people.
So if you are looking to make some changes in your home or are searching for inspiration to make your space feel happier, these are the design styles you should explore.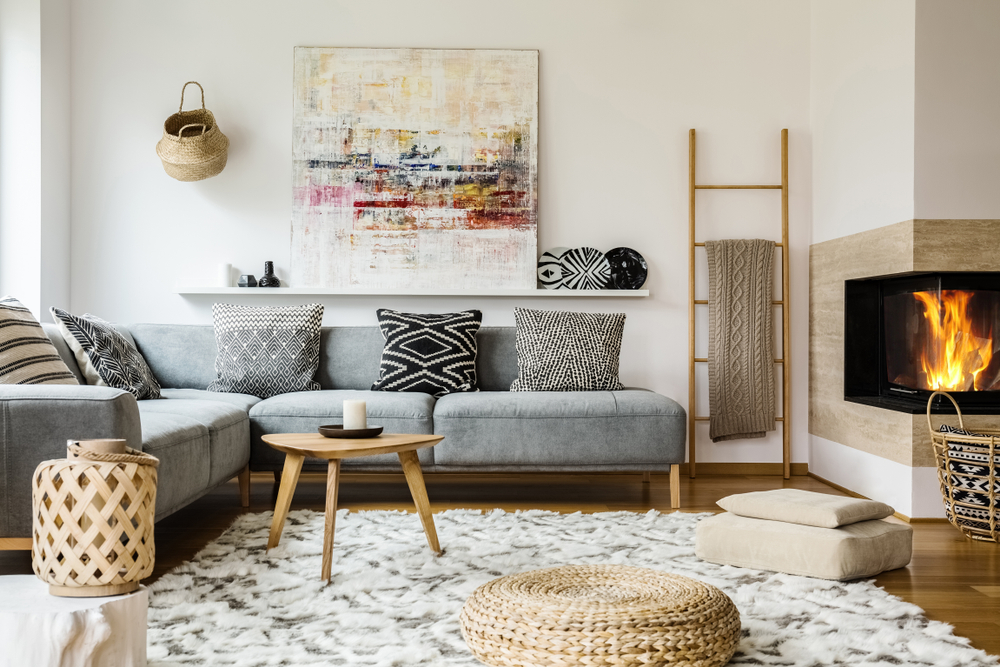 Rustic
Rustic design finds its inspiration from nature. With organic materials like wood, stone, and metal, a rustic-decorated home is comfortably designed and skips the frills of feeling overly put together. Often natural colors are used in rustic design, and while you may see pops of color as accents, traditional rustic rooms will pull whites, browns, and greys. Styles like Tuscan, farmhouse, and coastal are often wrapped up in the rustic design aesthetic.
It's easy to see how cozy and comfortable rustic decor makes homeowners happy. In fact, according to the survey, 70% of people who have a rustic design in their home say they chose cozy as the way they feel in a well-designed space.
Mediterranean
Pulling design inspiration from the countries surrounding the Mediterranean Sea, this style is characterized by minimalism, arched windows and doors, neutral hues with plenty of colors for accent, and natural materials to add color and texture. Mediterranean designs are often light, airy, and family-friendly, making this a perfect choice for homeowners who want to create a design that makes them feel happy and content.
When designing with Mediterranean inspiration, there is an emphasis on outdoor living, whether it's expanding your living space outside onto a balcony or patio or allowing plenty of light in by not covering your windows with heavy drapes or curtains.
Contemporary
Contemporary design embraces clean lines and minimalist elements and has quickly become a sought-after style in homes. According to the survey, maximalists are least likely to feel like they have control in their space. They're also less likely to be excited to entertain in their space — or even feel proud of it.
Since contemporary design focuses on airy spaces that don't feel cluttered with too much furniture or items on the walls, the minimalist approach of contemporary design helps people feel excited about showing off their space.
Mid-century modern
Mid-century modern finds inspiration for design trends in the mid-1930s to mid-1960s and continues to be one of the most popular design styles. Marked by geometric shapes, a mixture of muted and vibrant colors, and clean lines, the survey noted that while this style isn't considered the coziest of styles, it still topped the list of styles that make people happy in their homes.
This iconic style mixes manufactured and natural materials, and both are often used together in one piece. Rooms are often uncluttered and focus on functionality over form.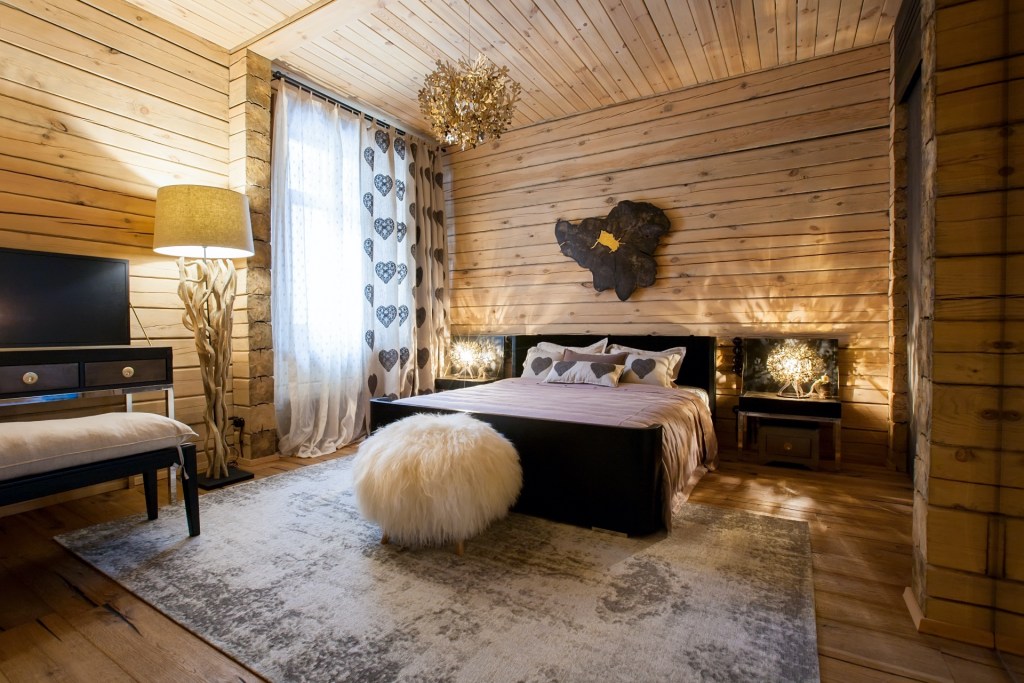 Mountain
According to the survey, mountain enthusiasts are the people most likely to associate happiness with good design. So feeling happy with their design could mean using a lot of wood and stone and pulling design inspiration from log cabins with wood siding and exposed beams. Mountain style also uses the view of the outdoors as the centerpiece of the home and accents high ceilings, clean lines, and deep and bold color accents.
Interestingly, those who identified their homes as "country" style were least likely to say they feel happy at home. While this less popular style tends to be outdated, an easy fix could be making some modern changes with color and decor choices.
Your home should be your haven, and you should feel happy inside your space no matter what design style inspires you. However, if you are looking to make changes to your home to create a happier mood and style, one common theme these five styles have is a less cluttered and cohesive look. Even if you mix styles, pulling a common theme from each design trend can help you create an aesthetically pleasing room that makes you feel happy when you are inside your home.
Editors' Recommendations