If you have a yard but feel like something is missing, you may want to consider adding a deck. Building a deck can expand your outdoor living space and provide a place for all sorts of outdoor fun like barbecues, fire pits, arts and crafts, and more. If you're beginning to think about building a deck, one of the first things to cross your mind will undoubtedly be the cost. Ultimately, several factors will affect the project's overall price, from size to materials and design to extra features; there are plenty of items to consider. Check out some of your options below to learn more about the overall cost to build a deck.
The typical cost range for building a deck is anywhere from $4,000 to $11,5000.
The national average cost for building a deck is $7,700.
Materials and labor will run you from $30 to $60 per square foot.
Materials
The cost of deck building will depend on the materials you choose. Traditionally, outdoor decks use wood, but you can find composite decks and vinyl decks these days. Check out the pros and cons of all three materials below.
Wood
Pressure-treated wood is the classic choice for an outdoor deck and has been for decades. Though wood is the gold standard, it requires annual maintenance, like sealing and treating, to preserve its quality. Sealing and treating prevent splintering and rotting, which can cause all types of problems for your deck, from aesthetic to downright dangerous. Wood can also harbor wood-boring insects like termites, ants, and carpenter bees. The cost of the materials for a wood deck will also depend on what type of wood you choose. High-quality woods can drive up cost but will probably last longer, while cheaper woods won't last as long but won't cost as much upfront. Generally speaking, wood will cost $3 to $7 per square foot.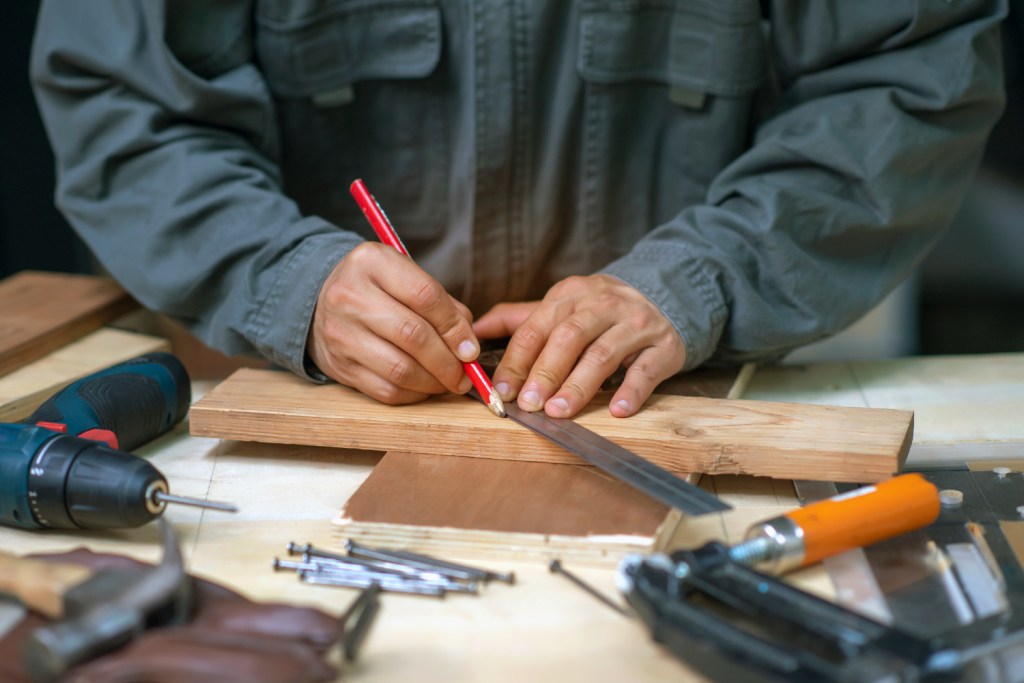 Composite
Composite is a popular choice for decking material for a few reasons. First, being made of recycled plastics and wood byproducts, it's eco-friendly (always a plus). Second, composite deck materials don't split, splinter, or rot and therefore don't require the upkeep that natural wood does. The same reasons that composite is a popular decking choice are why it is more expensive than wood. Composite planks can cost up to $12 per square foot depending on the brand.
Vinyl
Vinyl or PVC decking is a plastic commonly used in many applications like pipes and other building materials. Like composite, vinyl decks are nearly maintenance-free and require no painting, sealing, or staining. Though PVC decks look great, the planks tend to contract and expand as the weather warms and cools, causing the fasteners to come loose eventually. Also, like composite decking, vinyl is typically more expensive than wood and will cost around $10 per square foot.
Material choice comes down to what look you're going for, how much time you have for regular maintenance, and your budget. If you have the money to spend upfront and don't have much time for regular upkeep, composite or vinyl may be the way to go. If you are looking for the most budget-friendly option, natural wood will be cheaper upfront, but don't forget to consider the cost of seasonal upkeep.
Size and design
The size of your new deck is a significant cost factor to weigh. Obviously, the smaller the deck, the fewer materials you need, and if you're planning on paying someone else to do the job, the less money you'll spend on labor. The same principles hold true when planning the design of your new deck. A simple square with a few stairs will cost less than a multi-level patio with railings and benches. The more complex the design, the higher the material and labor costs.
DIY or contractor?
If you're into DIY and up to a bit of a challenge, building your own deck could save you a ton of money. Professional decking companies charge anywhere from $15 to $35 per square foot for an average-size build. Ultimately, labor costs make up around two-thirds of the cost of adding a deck to your home according to homeserve.com. If you're thinking about hiring someone to build the deck for you, it's always a good idea to get a few quotes before making a choice.
Building a deck isn't that difficult with the proper tools and the correct instructions (or know-how). Before you begin, be sure to check with your local building department to gather the necessary permits and approvals. You can find deck-building plans and designs online, but a deck should be wider than it is deep as a general rule. Be sure to make the deck large enough for outdoor furniture and other activities.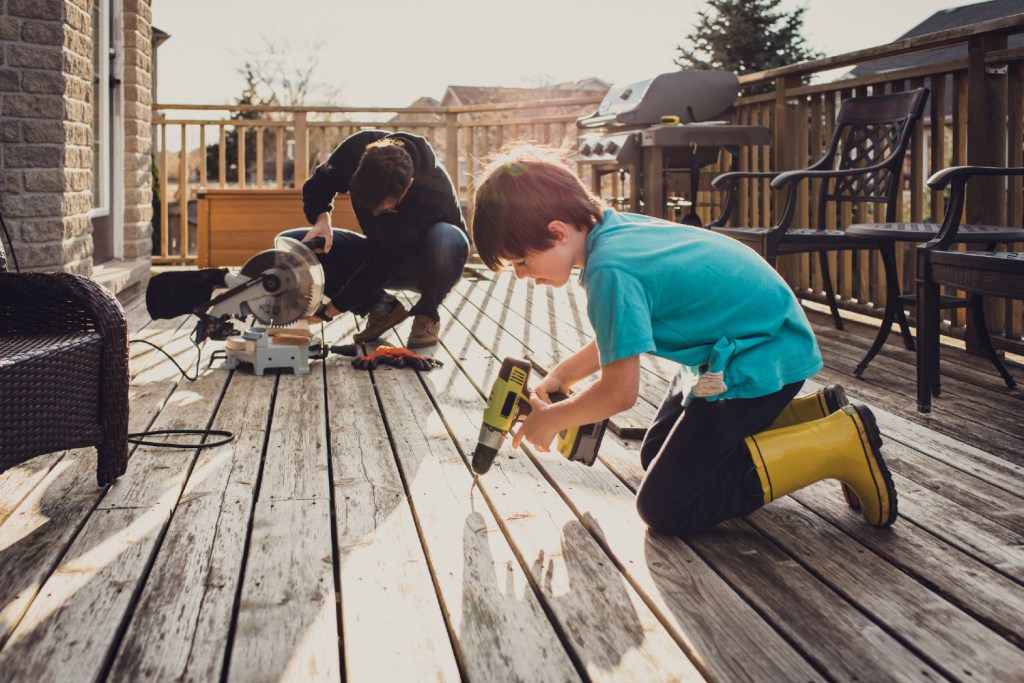 Building a deck, or having one built for you, can be a great way to expand your outdoor living space. Decks look great and add to the personality of your yard while also acting as a gathering place for you and your loved ones. If you're thinking about building a deck this spring, consider materials, size, design, and labor when figuring out your budget. Once you've made a few critical decisions, you'll be well on your way to enjoying your new deck in the sunshine.
Editors' Recommendations