We get it. The gallery wall trend was fun. A large collection of your favorite photos, trinkets, and garage sale treasures, all clustered together, was a great place to stop and wistfully reminisce on your way up the stairs. Not only has the trend been beaten to death, and if we're honest — it was never really that great to begin with. For the most part, gallery walls can look cluttered and busy, which doesn't exactly create a relaxing environment. Add in the fact that it's nearly impossible to keep all the pictures straight at the same time, and it's quite the nightmare in the end.
Of course, everyone wants to display their beautiful family photos and unique pieces of art, but the thing is — when there's too much to look at, you don't really see anything at all because things just get lost in the crowd. It's more effective to focus on a simple statement that will catch the eye of the viewer and not confuse or overwhelm them.
These are a few of our favorite alternative gallery wall ideas.

Less is more wall
If you're tired of the clutter and looking to start fresh and get a completely clean look, this is a great option. One large, dramatic piece of art in your space says "this alone is worthy of your attention," not "look at all this random stuff we threw together." It's a much more elegant solution to an otherwise drab wall.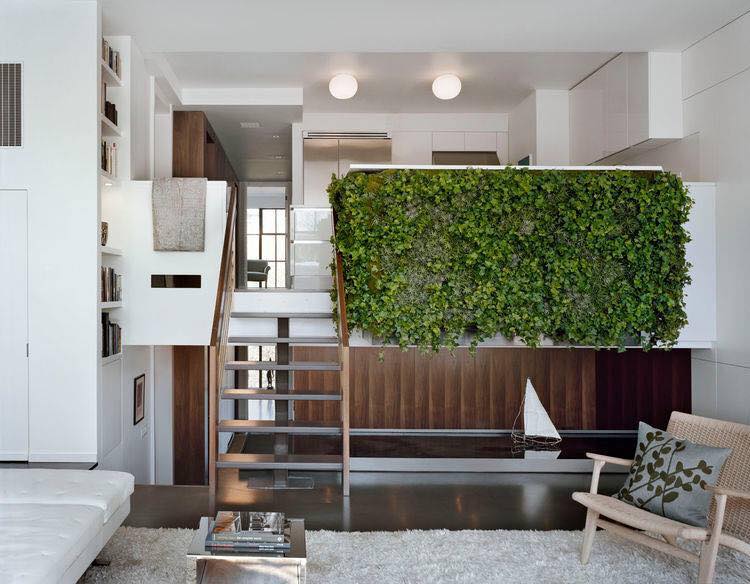 Living wall
Admittedly, this is a bold choice that won't work in every space. But if your aesthetic is more modern, this can be a fabulous way to bring literal life to your wall. By adding a full wall of greenery, you're bringing in visual interest, which is a natural contrast to an otherwise modern space — it will certainly be a statement piece in your home.

Not-your-mama's mirrored wall
We've all seen them — mirrors completely covering a wall, holding on for dear life with those tiny little plastic clips. Terrible. The mirror craze of the 80s and 90s seemed to get its reflective claws into everything. Mirrors were everywhere — walls, chandeliers, ceilings, even fashion — and it was, to say the least, a bit much.
We will say, though, they were onto something (at least where decor is concerned, but we're not so sure about the fashion). Mirrors add depth and the illusion of space to a room. They also reflect light, which brightens a space. A large mirrored wall can make a space appear twice as large as it is, which is a welcome illusion in a smaller room.
We love this updated version with its bold, clean lines throughout and thick frame.

Quilt wall
We love the texture this look gives to a space. Quilts can be absolutely stunning in their detail, and this is a fabulous way to give a wall some character. It's also worth noting that many people have special quilts that have been handed down to them from older family members. What better way to honor that heritage than to display them proudly, rather than hiding in a dark linen closet?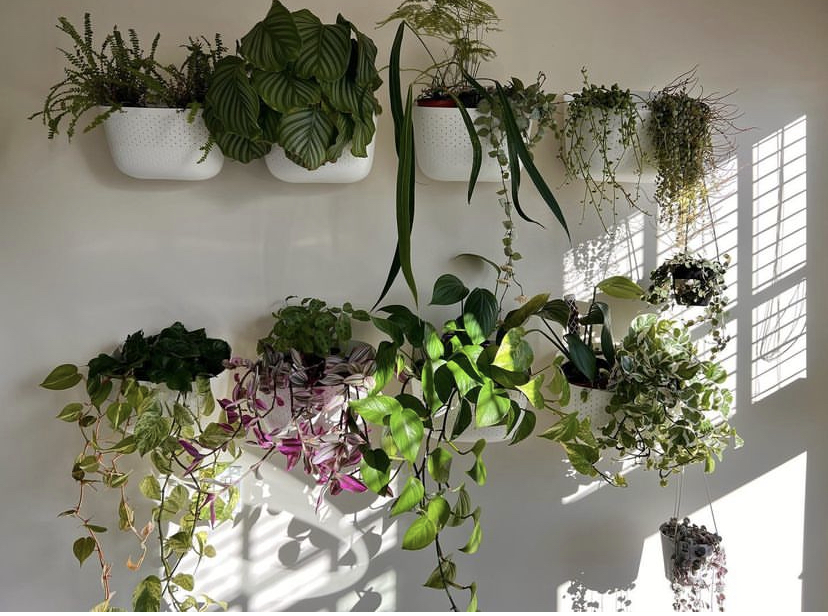 Potted plant wall
We realize the potted plant wall teeters on the edge of the living wall option mentioned above. We'd argue, though, that this version is far less high maintenance and perhaps a smaller commitment than the living wall. Individual plants, hung in a design of your choosing (though we love the simple rows seen here), placed in pots suited to your individual taste, can be as simple or as bold as you like.
Editors' Recommendations