It's easy to put off revamping outdated bathroom designs in favor of freshening up other spaces to incorporate the latest trends. But our bathrooms are perhaps one of the most frequented spaces in the home. With 2023 interiors trending toward elements of more relaxation, color, and sustainability, we should be looking to add these new aesthetics into one of the most crucial rooms in the house.
To get a better idea of what we can expect in 2023 bathroom designs, we spoke with Jean-Jacques L'Henaff, design expert and leader at LIXIL Global Design, Americas, the company behind iconic household brands like American Standard, GROHE, and DXV.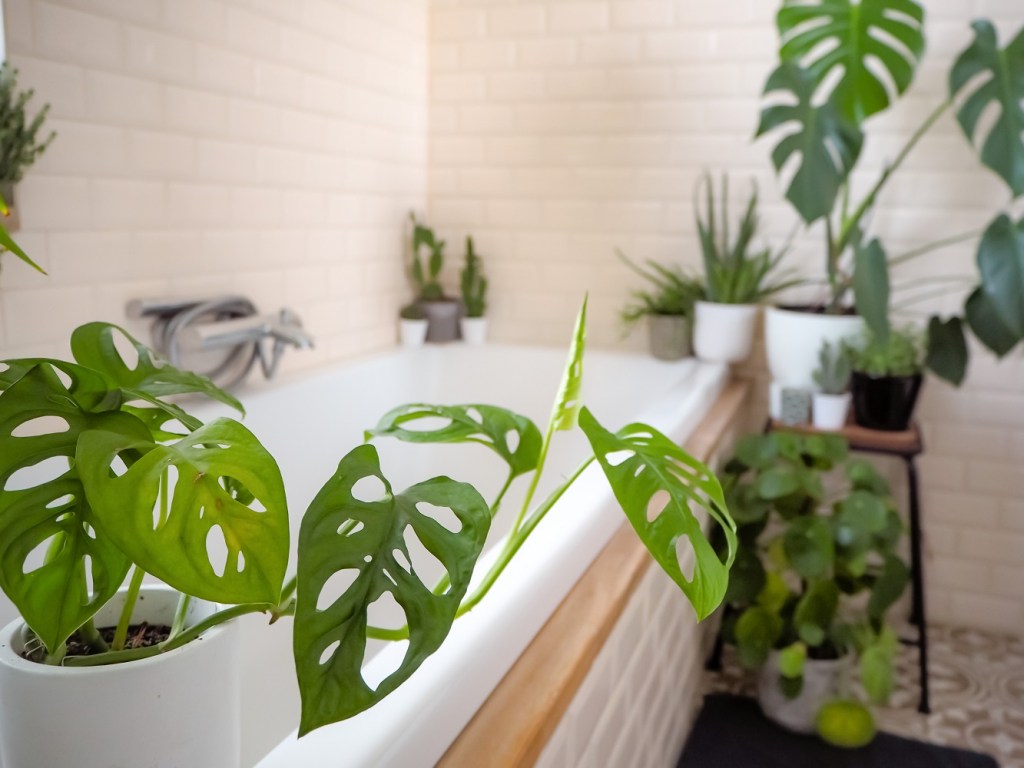 A focus on wellness
"Health and wellness continue to play a large part in bathroom design choices," said L'Henaff. Home design is shifting toward biophilic design and an influx of wellness spaces within the home. Your bathroom should feel like a retreat. It's a space where you can unwind at the end of the day with aromatic diffusers and plush towels or surround yourself with plants that offer a spa-like aesthetic.
"As we continue into the new year," he added, "a heavier emphasis will be placed on the quality of our showering as well — including the materials, technology, and overall aesthetic." Rain showers, mood lighting, and eco-friendly solutions are sitting at the top of homeowners' wish lists.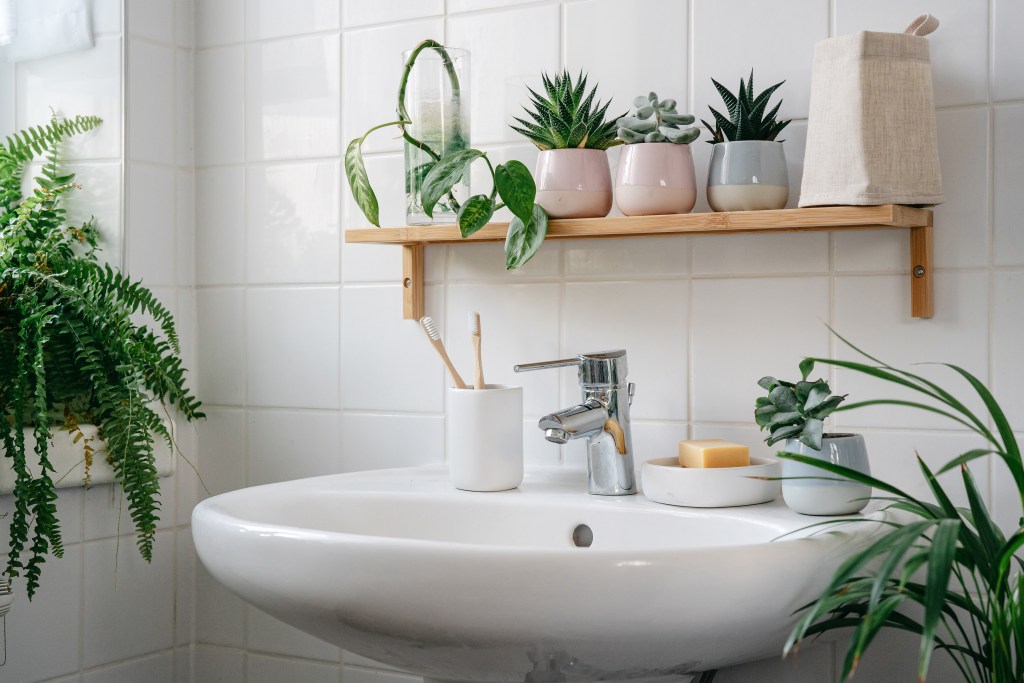 Sustainability gains more prominence
Sustainability has continued to grow, becoming a decisive factor among homeowners looking to renovate their spaces. One question L'Henaff said many people are asking themselves is, "How can we find new ways of being sustainable but still overall have a great shower experience?" This, of course, is due to the fact that we use several gallons of water during each shower we take.
"For brands like GROHE," said L'Henaff, "we are continuously exploring new water innovations that maintain a high-quality product but use fewer resources, whether that be water or materials."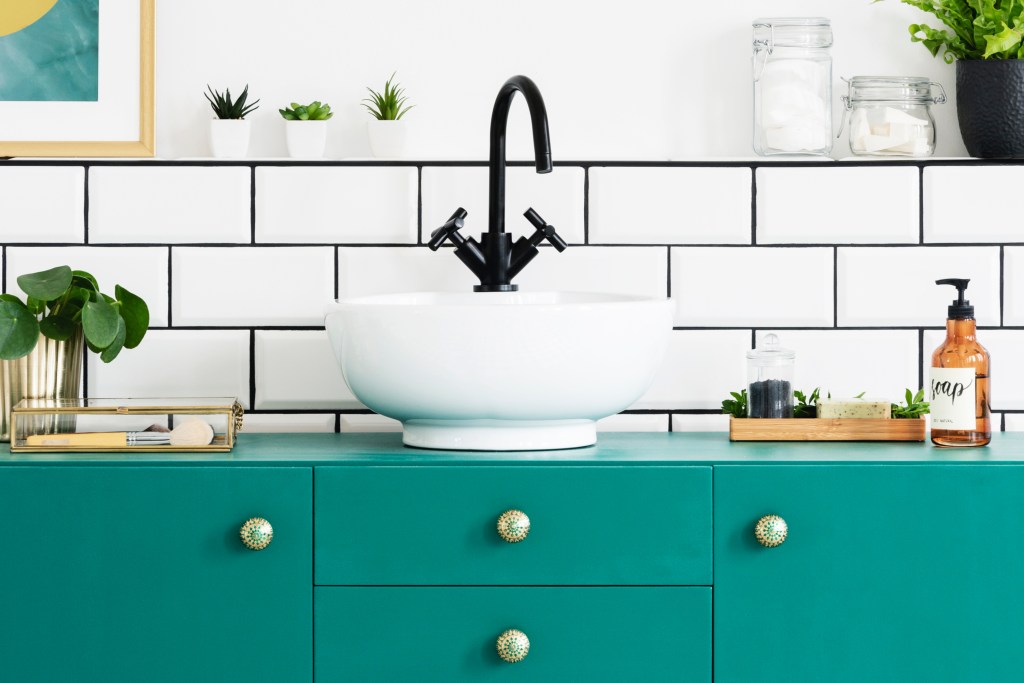 Color will be everywhere
L'Henaff told us, "Colors are definitely making a comeback." The year 2023 is a time of bold and confident design. Jewel tones, gold, opulent decor, and vivid colors like Pantone's color of the year are making a grand statement. "For example," he added, "dark greens or blues combined with finishes such as brass or gold give off an element of exuberance." This can be a fantastic combo for homeowners exploring the trendy regality of 2023 interiors.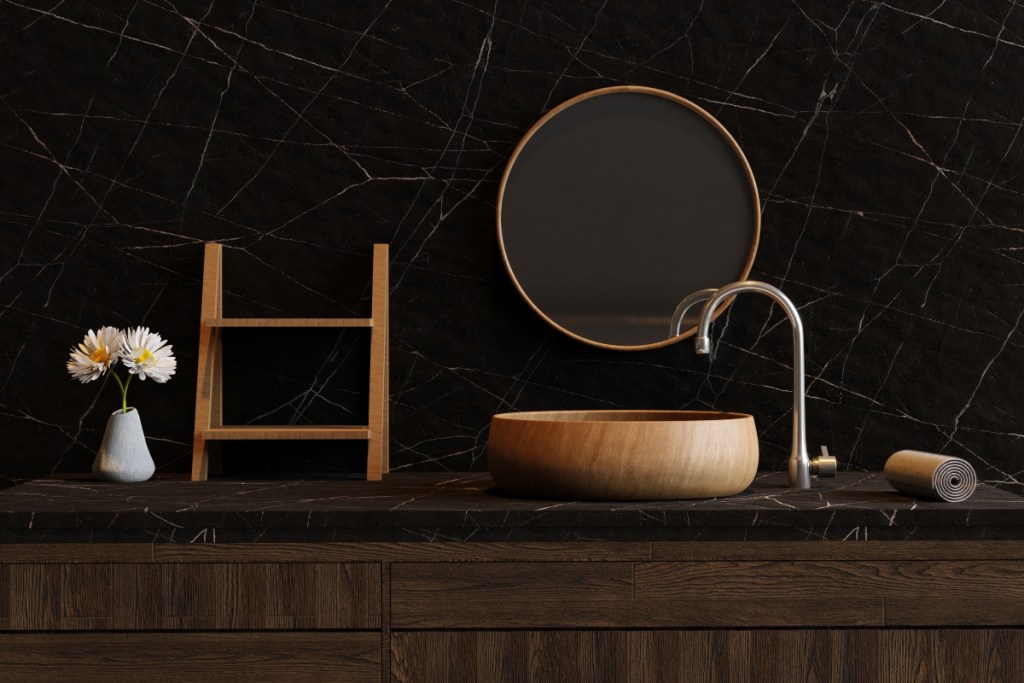 Unique textures and finishes
"We are also seeing requests to mix different colored finishes and textures into bathroom fittings," L'Henaff stated. "Matte Black will continue to be popular this year, and Matte White will be an interesting trend to watch in the next couple of years." Blending unique palettes with equally eccentric textures and finishes creates a bathroom design that feels fresh, fun, and ultra creative.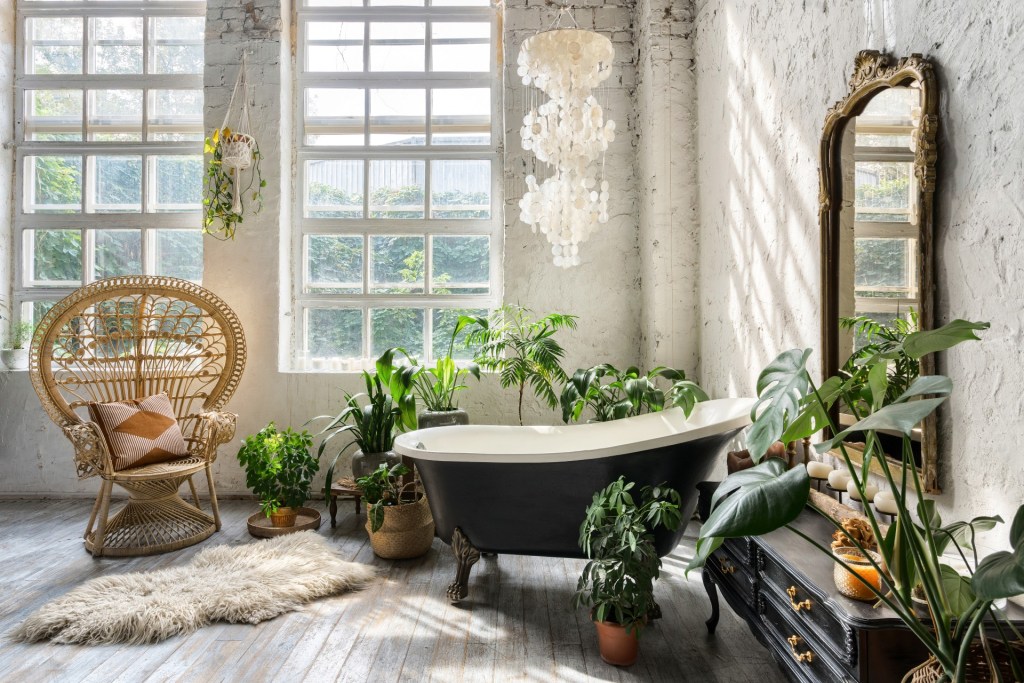 How to incorporate these styles into an existing bathroom design
When adding these new elements to your current design or blending your existing style with 2023 trends, L'Henaff had a few suggestions.
"On choosing sustainability without sacrificing quality," he said, "I'd recommend looking for brands that are passionate about quality and sustainability and are pushing the boundaries of innovation." Looking at company mission statements and examining which sustainable options would best suit your space is a must.
L'Henaff also added that when inviting 2023 trends into their bathrooms, homeowners shouldn't shy away from mixing and matching different aesthetics and design styles. "My advice is to pull inspiration from various different styles and collections. You shouldn't feel pigeonholed into one specific design era or collection — feel comfortable taking chances!"
Bathroom design in 2023 will focus on sustainability, comfort, color, opulence, and a spa-like aesthetic. We can anticipate more wellness spaces and rooms that exhibit a sense of organic biophilia.
Editors' Recommendations