Food-focused YouTube and Instagram accounts may have you ordering new cooking gadgets left and right. You've likely deliberated on all the various cooking options given: instant pots vs crockpots, slow cookers vs crockpots, and many more. However, sometimes you really just need a single appliance for different recipes. The trusty slow cooker, rice cooker, or Instant Pot can help you cook up some tasty dishes easily. These cookers aren't all the same, though, so let's go over what types of recipes each one is best suited to make.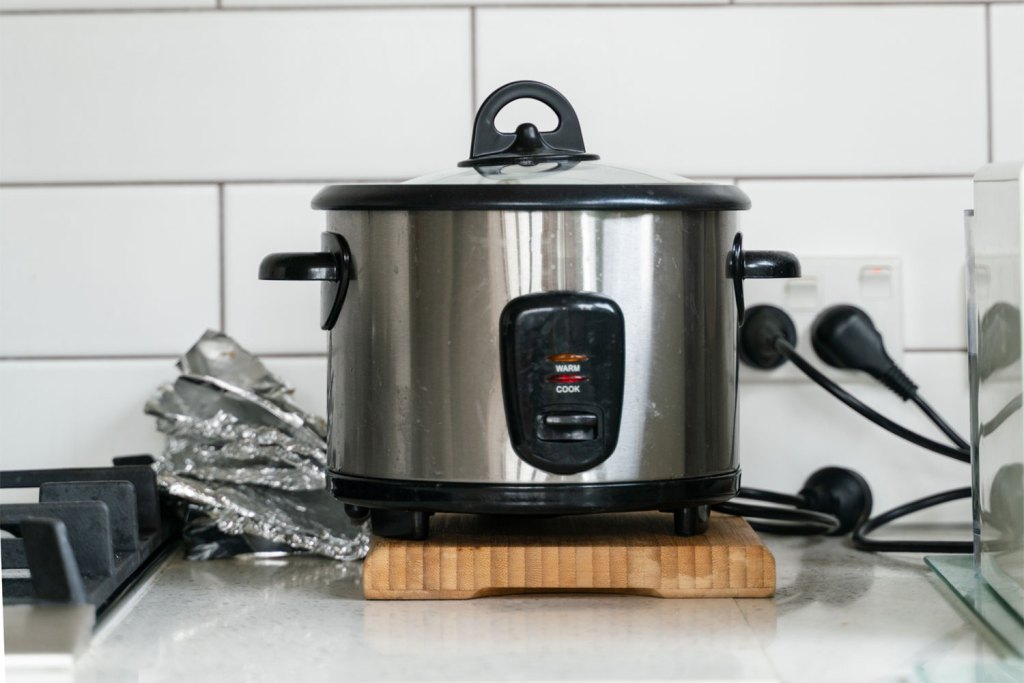 The slow cooker
The slow cooker is an electrical pot best used for, well, cooking things slowly over a few hours. Think stews, soups, roasts, and even spaghetti. Meat and meat substitutes are the common denominator for slow cooker recipes. The slow cooking time softens up protein and allows flavors to seep into other ingredients like vegetables and carbs, as Home Cooking Tech describes.
Pros: Slow cookers can be left on starting in the morning and dinner will be ready by the time you get off work. In other words, you can prepare ingredients the night before and save time. Moreover, slow cookers allow you to cook in large quantities, so you can save any leftovers for future meals. They also use less energy than ovens, and you can adjust the cooking temperature as needed.
Cons: Slow cookers don't offer much wiggle room when it comes to cooking type. The average model allows you to choose between low, high, or warming temperatures. However, more-advanced models do let you set a timer, so it'll automatically shut off if you forget about it.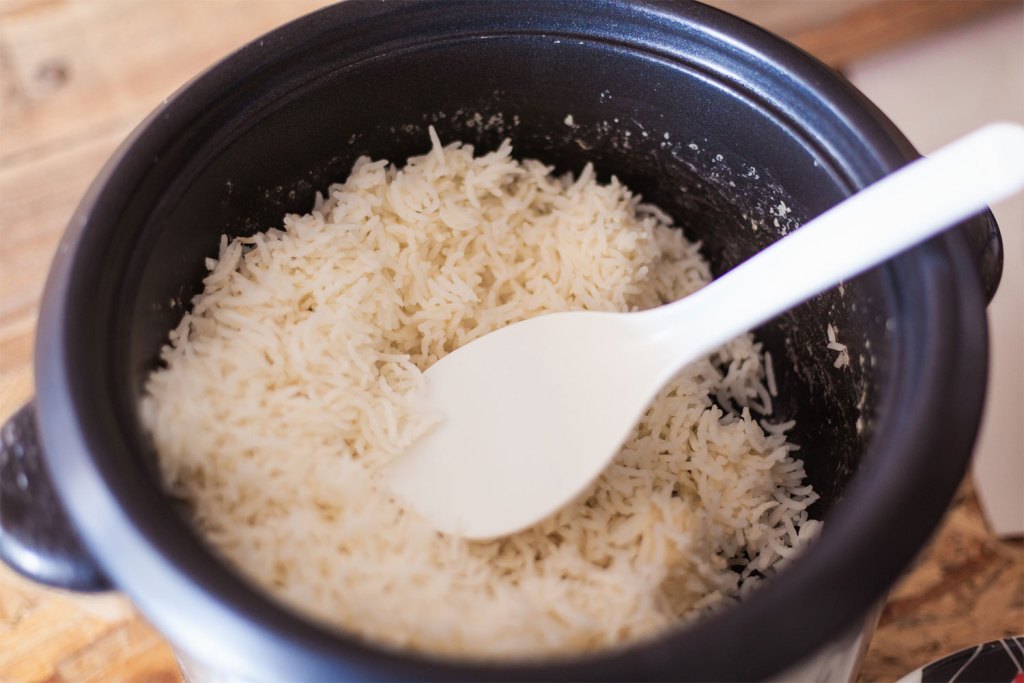 The rice cooker
You're probably familiar with a rice cooker — a handy appliance that cooks rice and other grains in as little as 20 minutes. Most rice cookers are electrical and vary in size from mini models to 15-quart pots, or 15 cups.
Pros: Rice cookers eliminate the need to cook rice on the stove. They're also great for steaming vegetables, boiling potatoes, simmering beans, and perfecting breakfast oatmeal recipes. You can also try more dessert-centered recipes like pudding, banana bread, and cheesecake. Using one is simple, and you'll be glad to know you have an appliance you'll be putting to work almost every day.
Cons: Rice cooker recipes are somewhat limited, so if you want something more versatile, choose a slow cooker or Instant Pot instead. Some low-range models may burn rice easily, leaving you with a sticky bottom layer to scrub. Nevertheless, most rice cookers today are easy to clean, says Connect US.
The Instant Pot
An Instant Pot is an electric appliance that is a cross between a rice cooker, slow cooker, and pressure cooker. You can use the Instant Pot for a variety of recipes, but most people use this for stews, soups, and steamed sides. The typical pot includes settings for cooking rice, warming food, slow-cooking soups and stews, pressure-cooking meats, and steaming vegetables.
As you can see, this pot is one of the most versatile appliances you can install in your kitchen, explains Don't Waste The Crumbs. While the Instant Pot is the most well-known brand, there are other alternatives that work just as well.
Pros: The Instant Pot also doubles as a sauteing pan. Other models include a yogurt-making setting, which is pretty interesting for such a small gadget. This pot is available in a variety of sizes from a portable 3-quart to a full 10-quart. To clean, you can wash the parts in a dishwasher.
Cons: Larger models can be bulky, so if you have limited counter space, you may need to reconsider the Instant Pot. The Instant Pot also takes some time to master, especially when you're pressure cooking. If you have time to spare and don't mind the learning curve, it can immensely improve your cooking game.
What are my other options?
If you're still on the fence about any of these appliances, don't worry. You can stick to more conventional methods like stovetop cooking or oven baking. We recommend investing in a high-quality cooking set such as assorted-size stainless-steel pots and pans. Ceramic sets with nonstick bottoms are also a sound choice.
Now it's your turn to decide. If you want a multipurpose cooker and have ample room on your counter, we suggest trying an Instant Pot or a similar brand. If all you need is a grain cooker and veggie steamer, a rice cooker will suffice. If you're serious about stews and soups, and appreciate the convenience of an appliance you can leave alone for hours, the slow cooker is the one for you.
Editors' Recommendations