Cast iron cookware is a favorite of professional chefs because of its nonstick qualities and even heating. The cookware on our list will help you create a variety dishes that are cooked to perfection and will impress your family and friends.
Protect your cast iron cookware by seasoning them before use. This will maintain the natural, nonstick finish of your utensils while ensuring their longevity. After each use, your cookware should be thoroughly cleaned by rinsing with warm water to removing leftovers, drying and then applying a thin coat of oil for extra moisture. By taking good care of your cast iron cookware, you can enjoy it for many years and keep it looking naturally beautiful. Let's take a look at our favorites.
Lodge Cast Iron Mini Cake Pan
Best for baked goods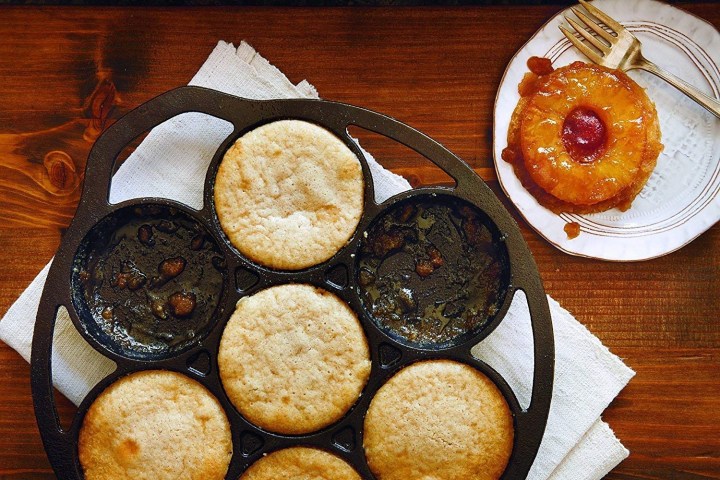 Make the cutest cakes, biscuits and muffins with the Lodge Cast Iron Mini Cake Pan. This versatile cooking mold will be your secret tool to making delicious desserts that cook evenly for a perfect finish.
AmazonBasics Cast Iron Dutch Oven
Best cast iron dutch oven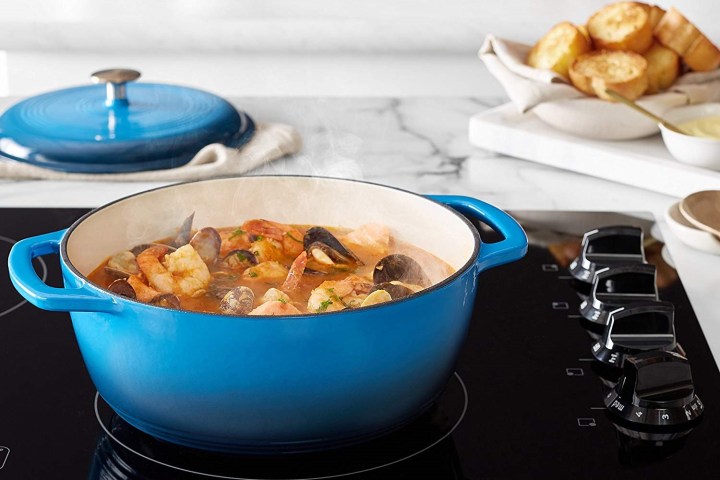 Soups and stews have never tasted as delicious as with the AmazonBasics Cast Iron Dutch Oven. The flavors of your meats and vegetables will blend to perfection, as they slowly cook in this roomy enameled pot that is perfect for one-dish meals.
Lodge Cast Iron Skillet
Best cast iron skillet
Make mouthwatering steaks like you've never made before with the Lodge Cast Iron Skillet. With superior heat retention and maximum durability, this beautiful skillet is perfect for sautéing, searing, frying, baking and stir frying.
Don't limit your inner chef with subpar cookware. Cast iron pots and pans are the professionals' go-to utensils because they retain heat and cook your foods evenly. With the cast iron cookware on our list, you will cook to your heart's content and enjoy long lasting pans that are as beautiful as they are durable.
Editors' Recommendations