You may have heard the terms "slow cooker" and "crockpot" tossed around as interchangeable words in the kitchen. Funny enough, they're not the same thing! It's a mistake that many people, including home cooks and professional chefs, make.
Slow cookers and crock pots both perform similar functions but not in the same way. We'll explain the differences and similarities of slow cookers and crockpots to help you gain better insight into the nature of these products.
What is a slow cooker?
A slow cooker is a kitchen appliance with a metal pot and a heating element focused on the bottom. These appliances cook a meal over a more extended period than a stove or oven would. Additionally, slow cookers often require that any meat or vegetables be cut into smaller cuts or chunks for even cooking.
What can I use a slow cooker for?
Slow cookers are ideal for cooking meals if you're short on prep time. Say you have a long workday ahead of you and you won't have enough time to prepare dinner for your family in the evening. You can add all of the necessary ingredients to the slow cooker in the morning before you leave for work. Set the cooker on a low setting and let the food cook anywhere between four and eight hours.
Each recipe will be slightly different, so you can prepare accordingly if you're aware of the recommended cook time. The beauty of the slow cooker is that when you get home, the only work you have left to do is serve the meal to your family!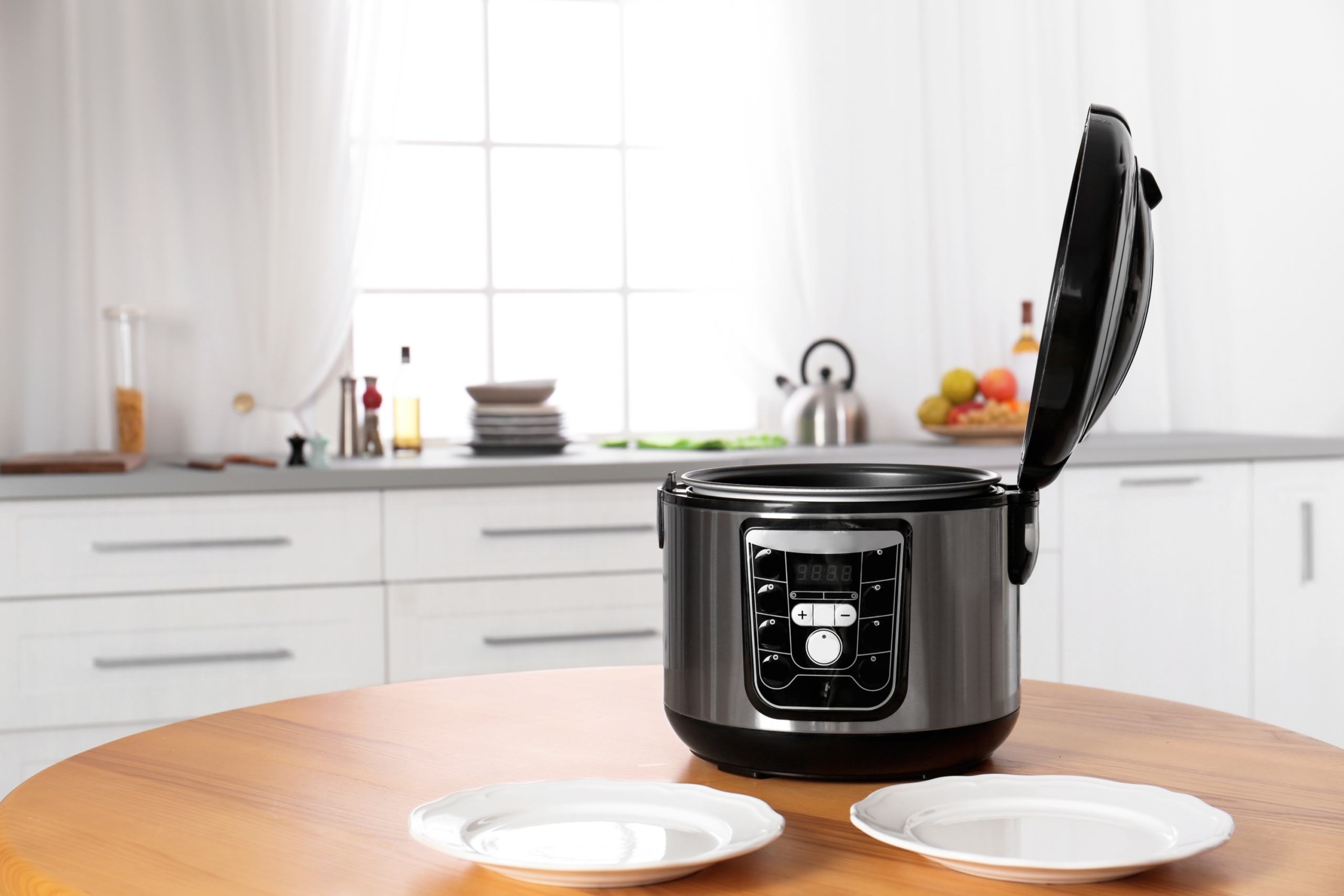 What is a crockpot?
A crockpot is more or less the same as a slow cooker except for its name and some slightly updated functions. Crockpot is a brand name of slow cooker. Over the years, crockpot became a household term and quickly became interchangeable with every other brand of slow cooker. While a crockpot is a slow cooker, a slow cooker is not a crockpot.
Additionally, crock pots have evolved over the years to include a few unique functions that slow cookers don't typically have.
First, crockpots use ceramic or porcelain pots rather than metal ones for cooking. It's hard to say which is better for cooking meals, but it is a unique feature of the crockpot.
Second, the crockpot heats the bowls from the bottom and the sides, whereas the slow cooker only heats from the bottom. This allows for more even cooking and prevents the need to stir the dish often, meaning you can leave your meal to cook overnight or throughout the day without having to stir occasionally.
Lastly, a crockpot can cook bigger chunks of meat more evenly than a slow cooker. Of course, this depends on the type of slow cooker you have, as some specialize in cooking larger chunks of meat.
What can I use a crockpot for?
You can use a crockpot in many similar ways as you use a slow cooker. Both the crockpot and slow cooker are ideal for meat and vegetable dishes like vegetable soup or beef stew. It's highly recommended that you avoid putting dairy items in the crockpot to prevent curdling.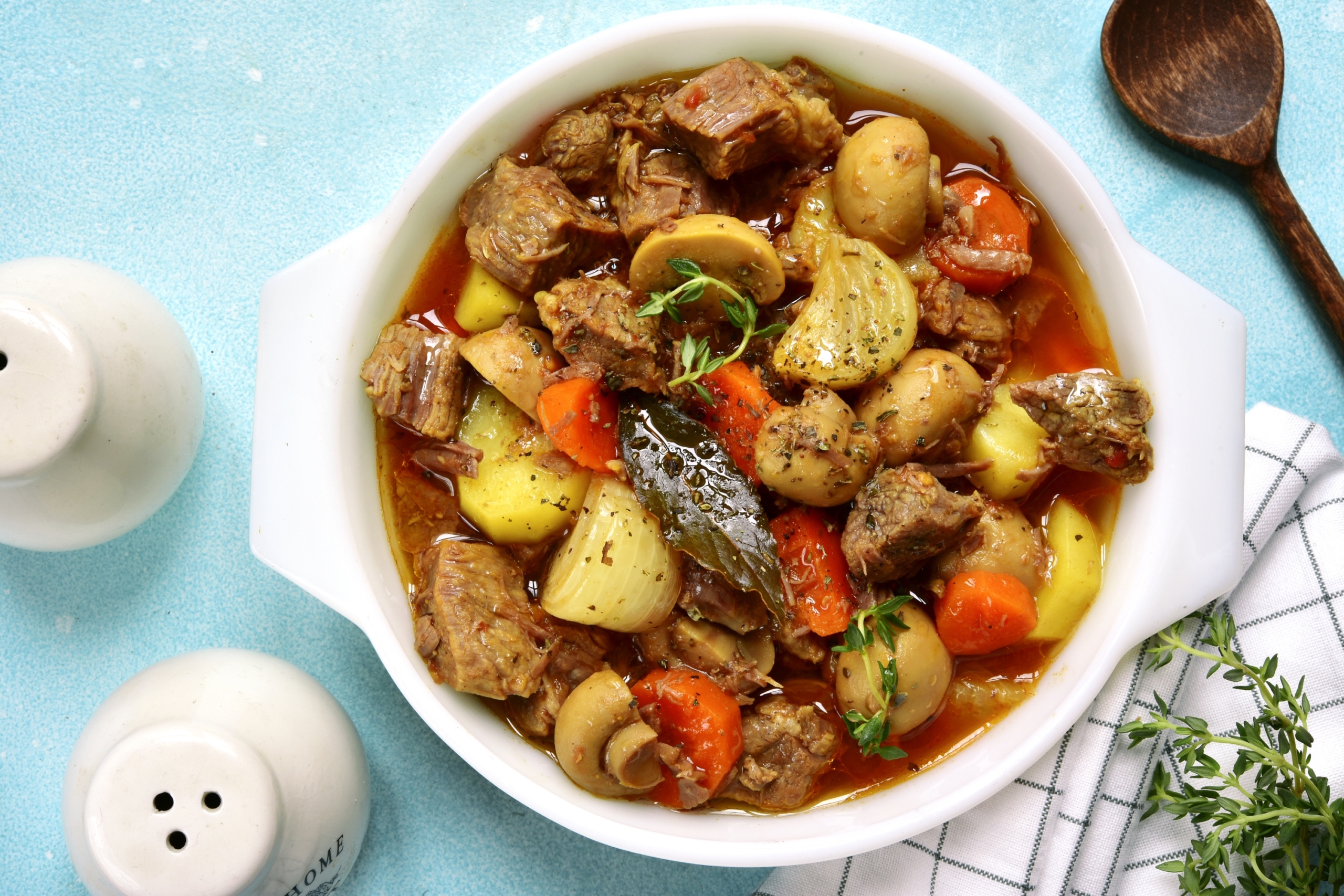 What are some of the best slow cookers and crockpots?
Below are some of the best slow cookers and crockpots to help you better understand what will suit your needs in the kitchen.
Slow cookers
Instant Pot Duo Nova is one of the best slow cookers for beginners. It acts as seven appliances since it can be used as a slow cooker, pressure cooker, steamer, rice cooker, saute pan, food warmer, and yogurt maker. Instant Pot has become another big name in households when it comes to slow-cooking appliances.
The MOOSOO pressure cooker is another fantastic slow cooker. This appliance comes with more features than the Instant Pot mentioned above and is better-suited for a more involved home cook. This slow cooker is a 13-in-1 appliance and provides several unique functions, such as a cake maker and pasteurizer.
Crockpots
The Crock-Pot 8 qt Slow Cooker is a simple and easy-to-use crockpot that offers all of the necessary features for slow cooking. Beginners will enjoy this crockpot as there is no confusing display, and the functions are straightforward and easy to perform. The lid is also dishwasher safe, and the stoneware pot is easy to clean and safe for up to 20 hours straight of slow cooking.
Crockpot has been one of the most reputable brands in slow cooking for years, and they certainly continue to prove their authority in their niche. The programmable with Alexa Crockpot is a slow cooker of the future. It seamlessly integrates with Alexa and allows you to control all of the functions of slow cooking without even a press of a button. Just ask Alexa to set a temperature and cook time, and you'll be set!
Editors' Recommendations