When you see a commercial or talk to a friend who loves to cook, you may become convinced that a product is essential. If you buy it, though, you may find that you rarely use it and that you wasted money. Some tools and appliances should be in every kitchen, but in many cases, you'll have to decide what you do and don't need based on your own interests and lifestyle.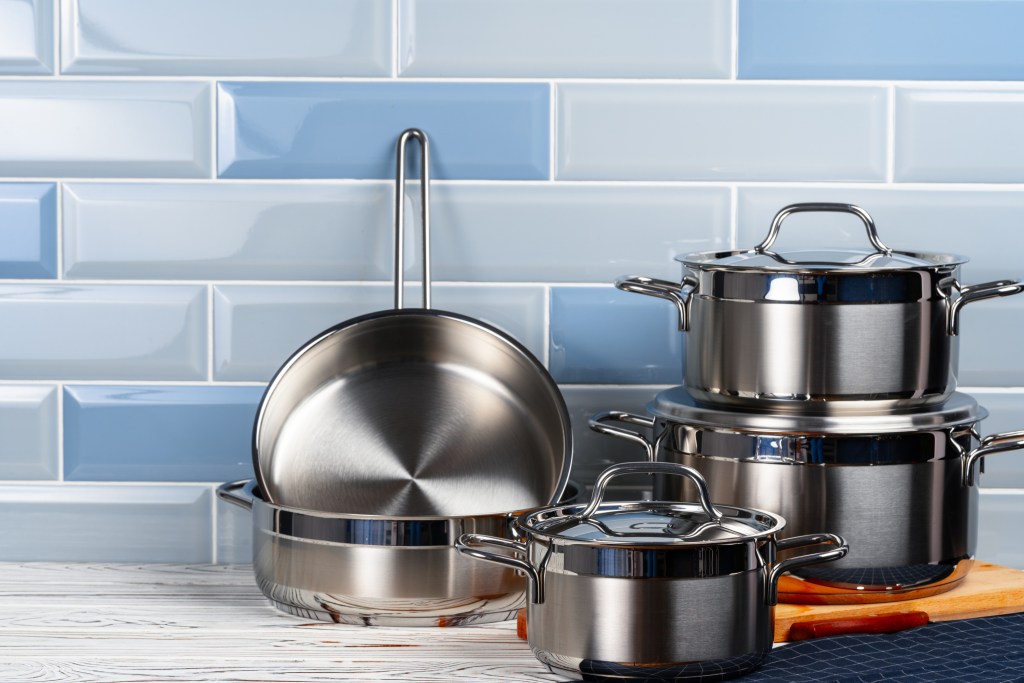 Pots and pans
Anyone who cooks at home on a regular basis needs a good set of pots and pans. This is one area where you should pay more for quality. You don't need to break the bank, but you should look at cookware as an investment and buy the best pots and pans that fit your budget.
Copper conducts heat better than stainless steel. That means that copper pots and pans can heat food more evenly than ones made with stainless steel. Some home chefs prefer cast iron cookware.
Sabrina Wilson of La Jolie Chef Personal Chef Services recommends having:
A couple of saucepans
Two saute pans (one small and one large)
A large stockpot
Cookie sheets
You'll probably use saucepans almost every day to heat up soup or prepare side dishes. You can use a skillet to cook anything from eggs to steak. Buy one that's at least 12 inches in diameter and has a non-stick coating.
If you like to prepare roasts for large family dinners or holiday celebrations, you'll need a durable roasting pan. It may be expensive, but it's an investment that will last so you and your loved ones can enjoy delicious meals on special occasions year after year.
A stockpot can be used to prepare something that requires a lot of liquid, such as stock, soup, or a large batch of tomato sauce. If you buy a stockpot, make sure that it's sturdy and has a lid. A stockpot is taller and lighter in weight than a Dutch oven.
A Dutch oven is a better choice for cooking meat and other foods slowly at a low temperature, and it can be transferred from the stovetop to the oven. Dutch ovens can be pricey, but that's because they're made to last.
Slow cooker
If you want to prepare healthy meals for your family but you don't have a lot of time to cook, a slow cooker is a must. You can put ingredients in it before you leave for work, then relax and enjoy a hearty and delicious dinner. Slow cookers are versatile enough to cook meat dishes, soups, and stews.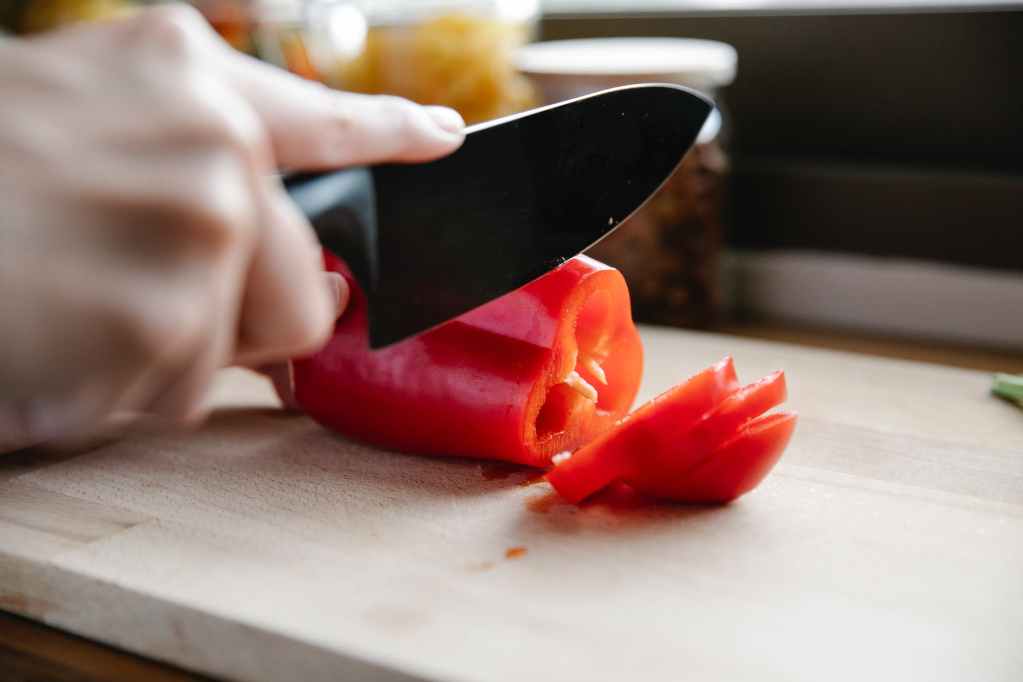 Knives
A good set of knives is essential, according to Wilson. You will use them to prepare just about every meal, so you should have knives that you can use for a variety of purposes.
La Jolie Chef's Wilson recommended paring, boning, and serrated knives, as well as a large chef's knife. She pointed out that it's important to choose knives based on the size of your hands so they're comfortable to work with.
A high-quality chef's knife is versatile enough to cut meat, fish, fruits, and vegetables. A paring knife is a good choice when a chef's knife would be too big, such as when you need to peel fruit or cut vegetables. A serrated knife can be used to slice bread, sandwiches, and fruits and vegetables that are tough on the outside and soft on the inside.
A set of quality knives may be expensive, but they will make cooking easier and will last for years. You can purchase knives as a set or buy individual knives for specific purposes. A knife block can let you store knives safely on a counter so they don't take up valuable drawer space.
Cutting boards
When it comes to cutting boards, the two best options are wood and plastic.
Wood cutting boards
Wood is durable, but not too hard on knife blades. If you invest in a thick wood cutting board and it gets scratched from frequent use, you can sand it down and make it look as good as new.
You need to be careful when cleaning a wood cutting board. Wipe it gently under running water and never put it in the dishwasher since that can cause permanent damage. You can use food-grade mineral oil to reduce the risk that a wood cutting board will crack or warp, but there's no guarantee that it won't get damaged.
Plastic cutting boards
Plastic cutting boards are generally smaller than wooden ones, which means plastic cutting boards are easier to store. Another benefit of plastic is that it can be cleaned in a dishwasher. One downside is that a plastic cutting board will eventually have so many scratches that it will need to be replaced.
Chef Harold Wilson of Luxury Feast – Personal Chef Services recommends plastic cutting boards over wood. "Wood doesn't clean as well as plastic," he said. Plastic can be cleaned with bleach, but if you clean a wood cutting board with bleach, he noted, it can seep into the wood.
La Jolie Chef's Wilson also prefers plastic cutting boards. "I use heavy-duty plastic because I find I can clean them well, throw a little bit of watered-down bleach on there, and get rid of all of the germs," she said.
She noted that wood cutting boards can trap germs. "If you go into a professional kitchen, you would never find a wooden board," she said.
If you use a cutting board to trim meat, juices and bacteria can get trapped in the board. If you don't clean it thoroughly, and then you cut vegetables or fruit on the same surface, bacteria can get transferred to the vegetables or fruit and may make you sick. Using two cutting boards – one for meat and one for produce – can prevent cross-contamination.
Utensils
Make sure that you have all the utensils you'll need for common cooking projects. At a minimum, you should have:
Wooden spoons for stirring
Serving spoons
Spatulas
Tongs
A whisk
Buy utensils that are durable. You'll use them a lot, and having to replace them frequently could get expensive.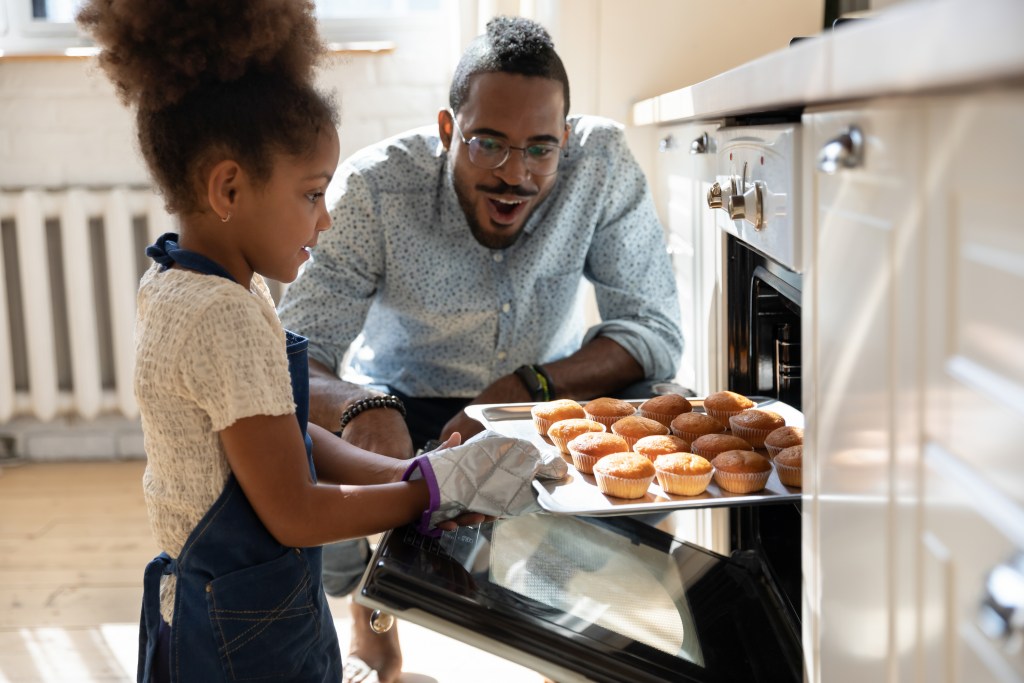 Baking supplies
If you enjoy baking, then you'll need a couple of mixing bowls, plus a set of measuring spoons and a large measuring cup. A stand mixer can make the process of preparing batter or dough easy. If you buy a brand that can be used with attachments, you'll be able to whip up other types of culinary delights, such as homemade pasta.
Before you invest money (and counter space) in a stand mixer, ask yourself how much you would use it. If you don't particularly enjoy baking now, don't buy a stand mixer thinking that you'll suddenly develop a passion for baking. Most likely, you'll regret the purchase.
"If they're not big bakers, I don't think they should have a mixer," Luxury Feast's Wilson said. "They might use it once a year."
A sturdy baking dish is another versatile essential. You can use it to prepare treats like brownies, as well as lasagna and casseroles. You might want to buy two baking dishes so you can prepare large quantities of food for holiday meals or make a double batch of lasagna and freeze the leftovers for a night when you want a home-cooked meal but you're too tired to cook.
Baking sheets can be used for a wide range of tasks, such as making cookies and heating up frozen foods. They can also help you keep your oven clean. If you're cooking or baking something and you're concerned that it might drip and make a mess on the bottom of the oven, you can place a baking sheet on a lower rack to catch any drips.
Blender
If you'd rather have a healthy breakfast on the go than stop and pick something up on the way to work, you can use a blender to make a smoothie that you can enjoy during your commute. You can also use a blender to puree soups and sauces.
A blender doesn't have to cost a fortune. Just make sure that you get a quality appliance that's an appropriate size for the ways that you intend to use it.
Luxury Feast's Wilson noted that some types of blenders, such as the Magic Bullet (a smaller version of a blender that's used to make smoothies), may not be a good idea for everyone. "Most of the time, people buy it because they want to go on a strict diet, they do it for two weeks, then they get bored," he said.
Food processor
Many people think a blender and a food processor are the same thing, but they actually perform very different functions. A food processor has a bowl and a series of attachments that can be used to slice, grate, or shred ingredients. Some models can also be used to prepare bread dough, juices, and other foods.
La Jolie Chef's Wilson said, "I couldn't live without my food processor."
She noted that people sometimes shy away from appliances that could make life easier because they don't know how to use them. "A lot of people that I talk to and aren't chefs are afraid of the food processor," she said. They may spend large amounts of money on restaurant meals and takeout when cooking at home would be much cheaper."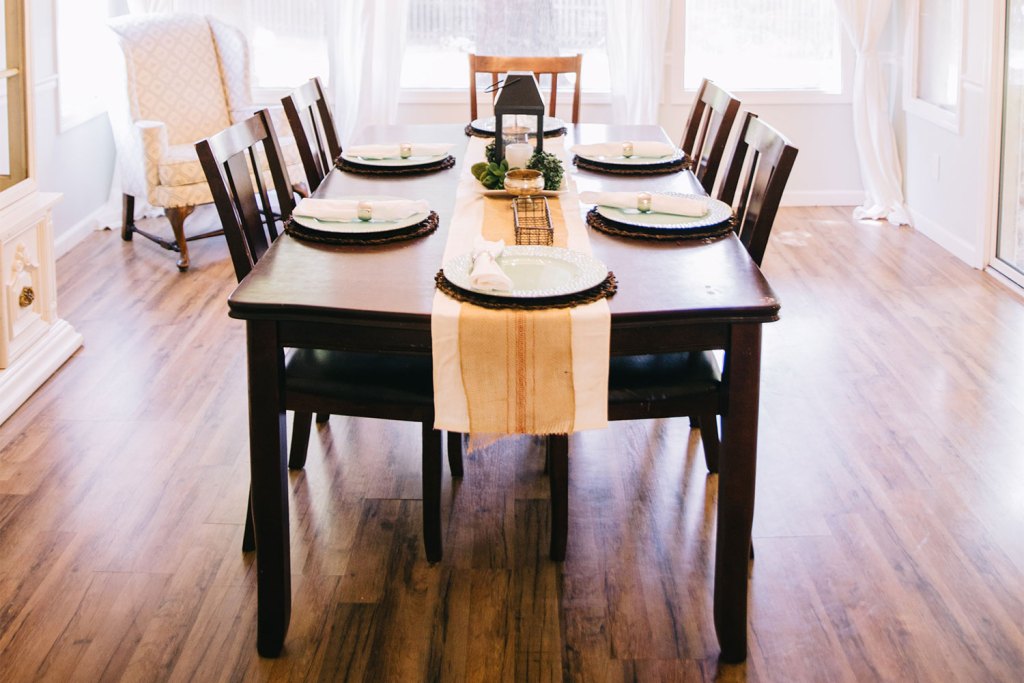 Dishes and silverware
If you frequently have guests over for dinner or you'd like to host events in the future, think about the maximum number of people you would have and make sure that you have enough matching dishes, glasses, and pieces of silverware. You can also invest in an attractive serving tray for special occasions.
Buy things that you'll use often
When La Jolie Chef's Wilson was starting out, she bought kitchen appliances, such as food processors, secondhand. People often told her they had bought things or gotten them as gifts, then only used them once. She also noted that sometimes people buy tools or appliances that are "several grade levels above" their level of comfort or expertise, then don't use them.
Don't spend money on kitchen tools or appliances that can only be used for one purpose, such as a waffle maker or cookie cutters, unless you're certain that you'll use them on a regular basis. If you don't, they'll take up valuable space, and you may feel that you wasted money every time you look at them.
When it comes to kitchen tools and appliances, you need a handful of essentials, but many of your decisions will be personal. Think about your own lifestyle, the types of foods you like to make, and how often you cook, bake, and have guests over for dinner, and invest in products that make sense for you.
Editors' Recommendations