Few kitchen appliances are more helpful and convenient than the crockpot. You can pile in your ingredients in the morning, turn the crockpot on, and return home hours later to a delicious, hot meal that's ready to be served. Since half of the benefit of using a crockpot is ease, that convenience should extend to the recipes themselves. To make meal prep even easier, we pulled together a few delicious crockpot recipes that require just three ingredients each!
Not only are these recipes easy and delectable, but they're pretty budget-friendly, too! These recipes also range from main courses to desserts, so you can plan a multi-course family dinner with just a handful of inexpensive, common ingredients.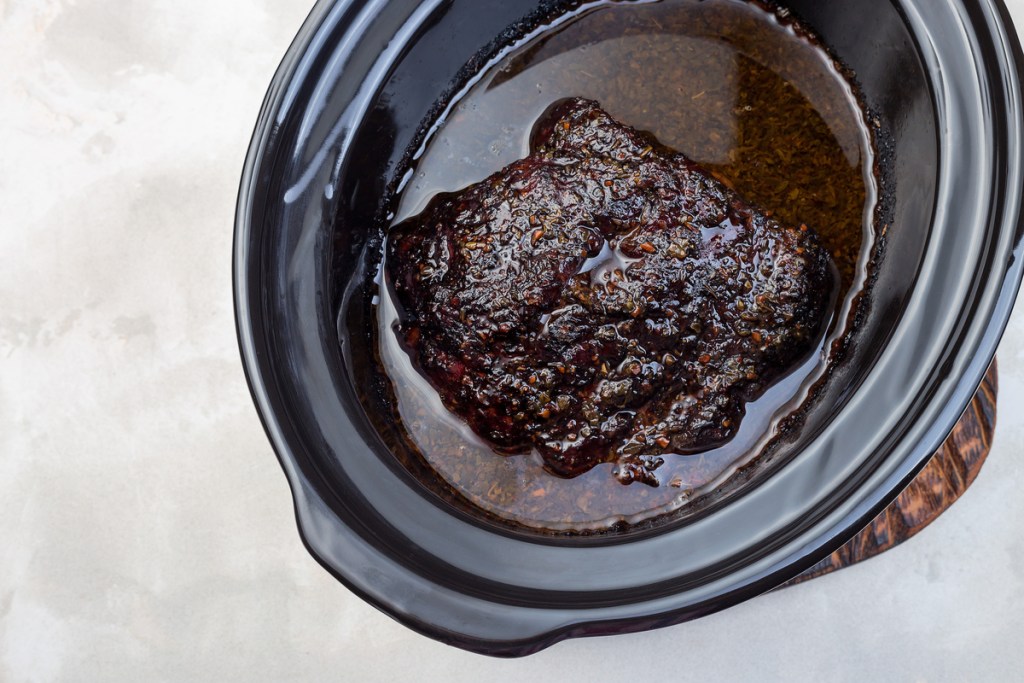 3 ingredient crockpot recipes you're going to love
Even if you're not the ultimate BBQ guru, this slow cooker pulled pork will have everyone fooled. With just three ingredients, pork tenderloin, a can of root beer, and a bottle of store-bought barbecue sauce, plus six hours in the slow cooker, you can have a mouthwatering barbecue dish your family is going to love! Pair this with some easy side dishes, like coleslaw or potato salad from the deli, and you've got a hearty, satisfying meal with next to no effort at all.
Do you have boneless chicken breasts in the fridge and can't think of what to make with them? We've all been there. Forget making baked chicken and rice for the third time this week and try out this Alfredo-style chicken. All it takes are chicken breasts, jarred Alfredo pasta sauce, and a teaspoon of Italian seasoning, then your crockpot does all the rest! After about 4-5 hours on the low setting of your slow cooker, you're left with a home-cooked meal without spending hours chopping, mixing, and baking your ingredients.
Satisfy your sweet and savory craving with this amazingly flavorful dinner. Simply add stew meat, teriyaki sauce, and canned pineapples to your slow cooker, set the timer, press start, and go about your day. For super tender beef, cook on low for 7-8 hours. If you don't have that kind of time, you can cook it on high for 5-6 hours instead. When it's dinner time, you can serve super tender, flavorful beef that practically melts in your mouth.
We can't get over this absolutely genius hack for making a timeless comfort food recipe. No-boil lasagna noodles, jarred spaghetti sauce (or homemade, if that's your thing), and some ricotta cheese meld together beautifully in your crockpot to deliver mouth-watering results. Skip the chores of boiling pasta, burning your fingers, and leaving a mess on your counter — this recipe keeps everything inside the crockpot until you're ready to eat.
When cool weather arrives, so do those cravings for comfort foods, and nothing spells comfort quite like a bowl of spicy, flavorful chili! This recipe takes just ground beef, a can of diced tomatoes in chili seasoning, and a can of chili beans. With no fuss at all, you'll be left with an award-winning chili that tastes every bit as good as the stovetop variety. Finish it off with a slice of cornbread and get ready to dig in!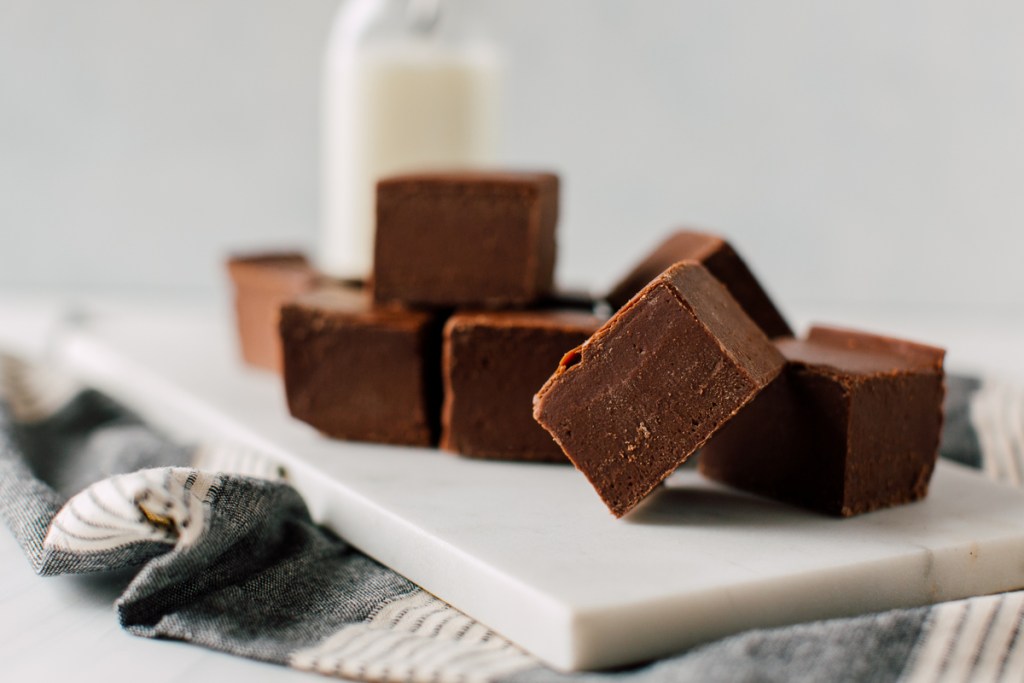 Craving something sweet? Check out these desserts
It's every bit as easy as it sounds. Just dump three ingredients — canned pie filling, boxed cake mix, and a stick of butter — into your slow cooker for a few hours and you'll get a gooey, bubbly dessert that's best served warm in a bowl.
This crockpot apple cobbler is made with apple pie filling, a box of cinnamon muffin mix, and a stick of butter. Ready in just a few hours, this easy dessert tastes like a homemade, crumb-topped apple pie, but it takes a fraction of the effort. Serve it up warm and gooey with a big scoop of vanilla ice cream on top for an amazing dessert any time of the year.
Crockpots are great all year round, but they're especially useful for all of your favorite fall meals and desserts. These easy-to-make, 3-ingredient recipes may change your cooking style for good — we wouldn't be surprised if you never opened your oven again!
Editors' Recommendations